How to Easily Make Chipotle Keto Friendly (Low Carb Options)
This post may contain affiliate links. All opinions shared are my own. As an Amazon Associate I earn from qualifying purchases. Click to view our full disclosure.
If you're following a low-carb, high-fat diet, the good news is Chipotle Mexican Grill is one of the easiest fast-food chain restaurants to find low-carb and keto options! Below, we outline the best Chipotle keto friendly options for you!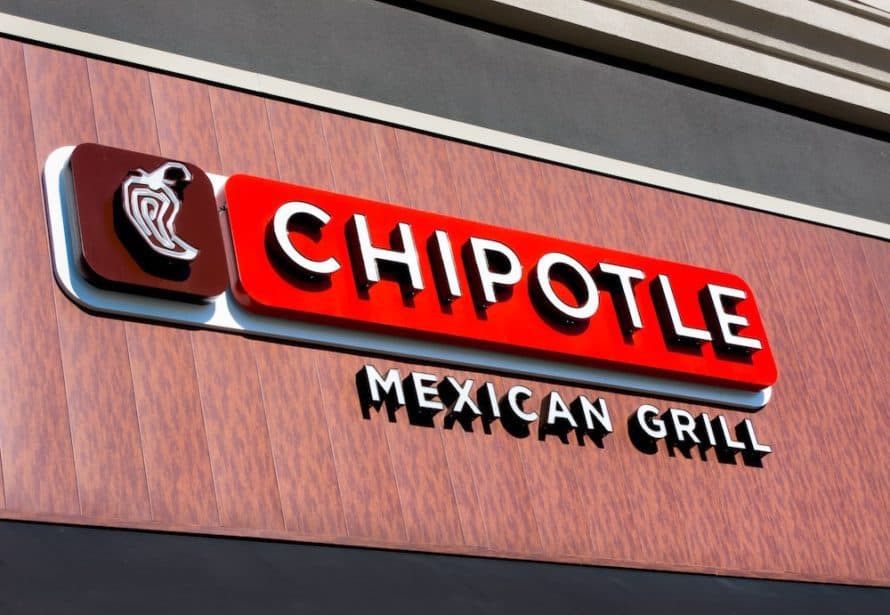 We've talked a lot about the ketogenic diet and weight loss, but if you're new to the diet, you may be struggling to find fast food places that offer a low-carb menu and healthy fats. Luckily, the nutritional information for most of the best fast food restaurants, including Chipotle and Taco Bell, is available to view so you can make the best choices for your goals.
We've also found keto-friendly options at Dunkin' Donuts, Wendy's, and Starbucks to help you save time!

What Can I eat at Chipotle that's Keto Friendly?
There are several keto-friendly meals offered at Chipotle. Whether you enjoy a salad or a bowl, you can make your own combination of keto ingredients to create a flavorful and filling dish every time you eat at the Mexican grill.
We love ordering a Keto Bowl!
You can order a keto salad straight off the menu! The salad includes carnitas (shredded pork), romaine lettuce, cheese, guacamole, and tomatillo red chili salsa. You can also add in another protein option, low-carb toppings, and/or healthy fat options!
These low-carb options are perfect for creating your own keto meal:
Barbacoa: tender beef shoulder, braised and shredded
Carnitas: seasoned, braised, and shredded pork
Chicken: marinated in a smoky, spicy chipotle pepper adobo sauce and grilled
Steak: Bottom rounds, top rounds, sirloin, and other beef cuts grilled to a char on the outside and medium rare inside
Fajita veggies: grilled peppers and onions
Cilantro-lime cauliflower rice
Guacamole
Monterey Jack cheese
Queso
Sour cream
Fresh tomato salsa
Tomatillo green chili salsa
Tomatillo red chili salsa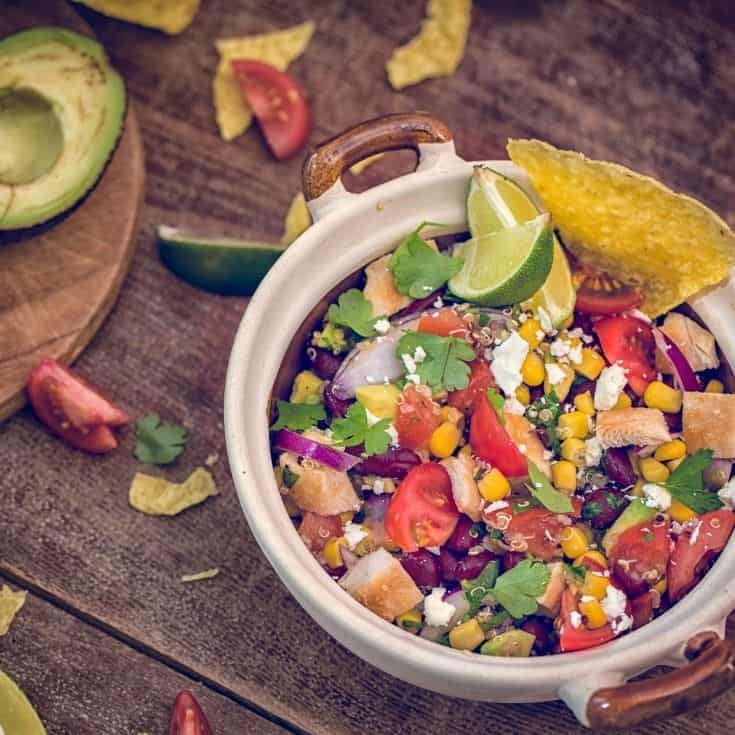 How to Order Keto at Chipotle
There are so many options for keto dieters at Chiptole! Now that you have an idea of what you can choose from when it comes to creating your own low-carb meal, you can start deciding what combination of ingredients sounds good to you.
Try these ordering tips to create your own low-carb Chipotle meal:
1. Order chipotle keto salad bowl.
Ordering a salad is a good option to create the perfect low-carb meal. Chipotle salads start with a bed of fresh super greens made up of romaine lettuce, baby kale, and baby spinach. Then, you can select the protein and toppings you want to include on your salad.
Simply pick a protein (chicken, steak, carnitas, or barbacoa), then add fats, like cheese, sour cream, Queso, or guacamole.
After that, you can add a salsa, like fresh tomato salsa, or red, or green salsa. Make sure to leave out the white rice and beans to create a delicious low-carb meal.
2. Try a Keto Burrito Bowl.
To create a keto burrito bowl, start by picking any protein or a double meat option (chicken, steak, carnitas, or barbacoa). Then, add fats, like shredded cheese, sour cream, queso, or guacamole. Finish with a salsa, like fresh tomato salsa, tomatillo green chili salsa, tomatillo red chili salsa, and fresh lime juice.
3. Don't forget the drinks.
Chipotle's menu features a variety of fresh lemonades and sodas, but none of those drink options is keto-friendly. Instead, it's a good idea to stick to sugar-free drink options like diet soda, unsweetened iced tea, or water.
4. Use the nutrition calculator for exact macros.
Since Chipotle is very transparent about the carb content and ingredients they use in their meals, you can easily calculate the exact macros of the meal you create.
Use their online nutrition calculator to enter the ingredients you used in your meal to calculate the exact amount of fat, protein, and carbs in your meal. You can then use those nutrition facts to figure out the net carbs of the meal you're eating.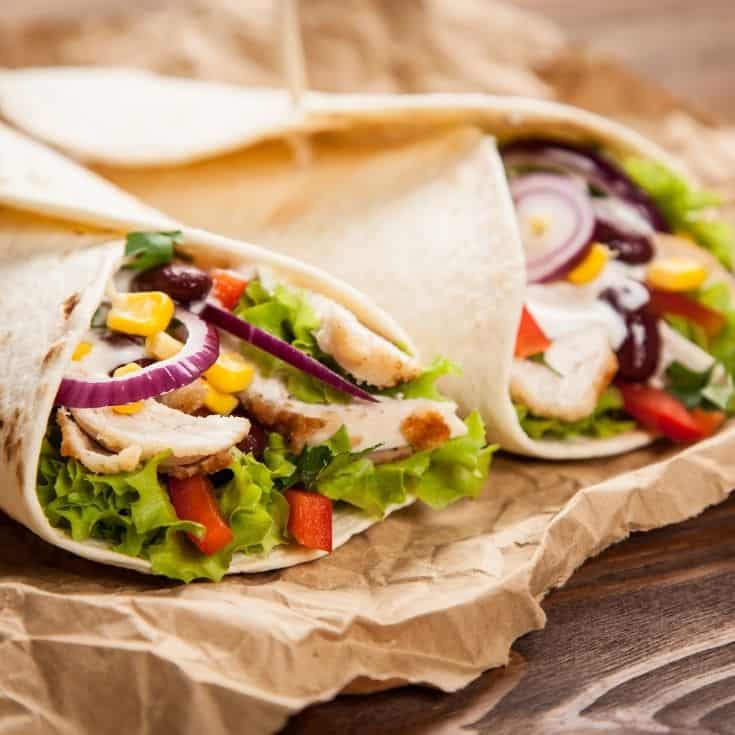 6 High Carb Options to Avoid at Chipotle
Just like any restaurant, Chipotle also has a variety of carb-filled options on their menu. Avoid eating these menu items because they're high in carbs or have hidden carbs you might not have considered before.
Sofritas. While all the other proteins on Chipotle's menu are low carb, this plant-based option is slightly higher in carbs. A serving of sofritas has 6 grams of net carbs because it's a soy-based plant protein and not a meat.
Roasted chili-corn salsa. With salsa in the name, you might think this Chipotle topping should be on the safe list. But since the salsa is made with corn, it is much higher in net carbs than the other salsa options on the menu.
Chipotle honey vinaigrette. Although some vinaigrettes are a good choice when you're on a low-carb diet, this sweet and spicy dressing is made with honey, which significantly increases its carbs.
Tortillas. Since all the tortilla options are made with flour, they're definitely a no-no at Chipotle. Tortilla chips, flour or corn tortilla shells, and burrito wrappers are off limits.
Rice. Although cauliflower rice is a safe choice when you're on a low-carb diet, the brown rice and white rice sides aren't good options.
Beans. You can choose from black beans or pinto beans at Chipotle, but if you're watching your carbs, you should select the no beans option.
You can also go to the Chipotle website or mobile app for more nutritional data. This is a good way to find keto-friendly options at other non-keto restaurants as well if you have a little bit of time before you order.
If you're on your keto journey or following a low-carb eating plan, Chipotle is a good place to eat because of the real ingredients and ability to customize your meals!
We'd love to know what you order too! Tag us on Instagram, @soreyfitness.
Love these ideas? Pin them for later!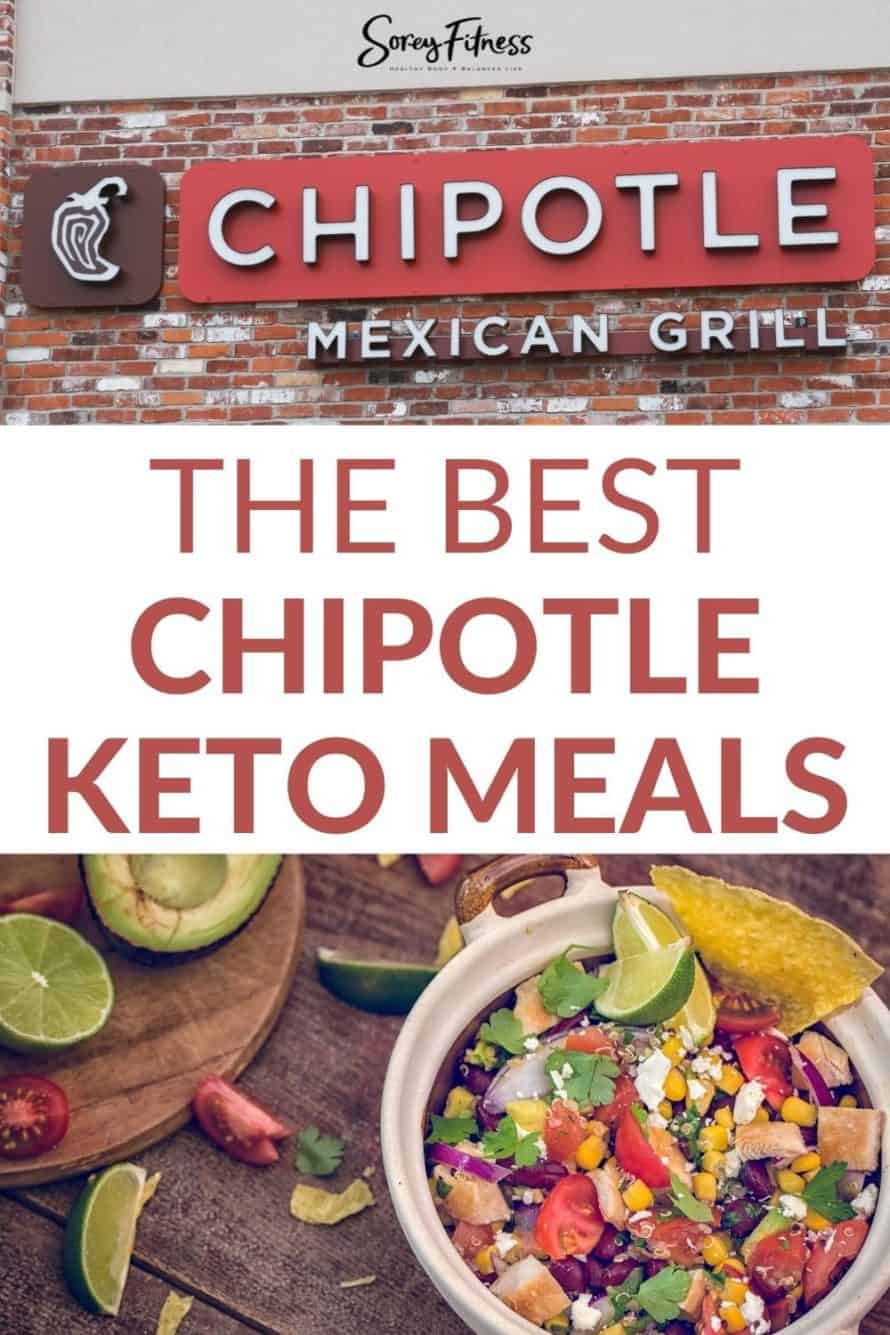 You may also like: