I started the Whole 30 on April 24, 2013, and I was really skeptic. My Whole 30 results are well worth the change in diet though.
The Whole 30 is a paleo-based diet and eliminates dairy, legumes, alcohol, and dairy.  I really hated the thought of eliminating whole food groups, and my addiction to Greek Yogurt was about a 10.
After the 30 Days, I had gotten back to my goal weight though. More importantly, Diet Coke was not calling me every single morning. I also felt less bloated, and could see a change in my muscles. The Week 1 picture was my Whole 30 results after 7 days. Week 5 is my total Whole 30 results so far. I took the picture Sunday.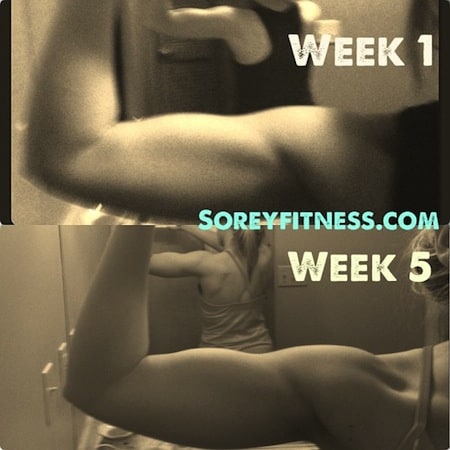 I have to admit, I'm pretty impressed with my guns. I have been lifting weights three times a week, and I just recently added in HIIT workouts twice a week. The workouts are really similar to my typical schedules so I know the diet is helping.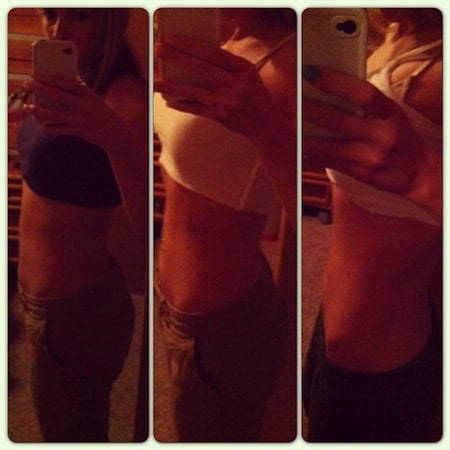 My belly has also lost a lost of its bloat, and I have lost an inch in my waist.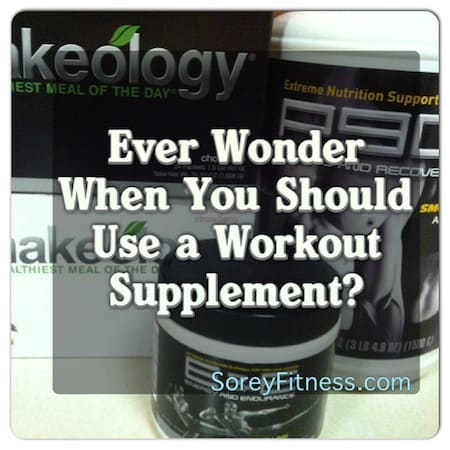 I have been adding supplements to my workout though. I honestly just can't eat enough to fuel my body, and the supplements just take care of my body quickly. I do E&E and a scoop of protein before my workout, and results & recovery, a carbohydrate-protein blend shake, after. I think each one has helped my results, and it's motivated me to push harder with my new BodyPump ChaLEAN Extreme hybrid.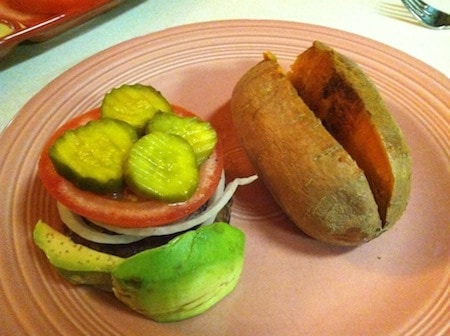 I haven't had to eat anything weird either. I was really craving a hamburger in the middle of the week, so I had a bunless burger and a sweet potato.I know some of you will think I'm nuts, but it was so good.  I do recommend cutting up the hamburger and veggies though and eating it in a bowl. It was much easier than eating how it is setup above.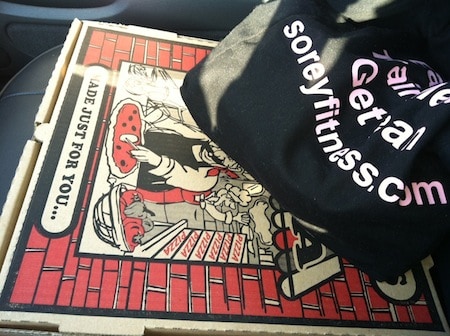 Jake has also stuck with the Whole 30 with me. We've allowed ourselves a cheat meal every week to just relax and not go overboard with an all-or-nothing attitude. I have noticed I am more determined now. We had our favorite local pizza one night,and I took the leftovers to school instead of having cold pizza leftovers for breakfast. Did I want the pizza? Heck yes. Do I miss it 3 weeks later? Nope. It was a good choice, and there will be a fresh pizza there the next time I want it.
Figuring out that I did not have to eat everything or go all-or-nothing has been a huge mental change for me. I always believed in the 90/10 approach, but leftovers were always a weakness. Now I know every choice I make effects my body and results, and I can mentally decide what is worth it and what isn't. It's not controlling either; it's just a way of living.
Oh but, I did include this after Day 30 with NO problems or worries. I'll take plain Chobani, Flip Chobani, or Chobani Bites…but I will always take it.
If you've done the Whole 30, how were your results?
 Have you ever done another elimination diet?