About Elise Joan and Barre Blend
This post may contain affiliate links. All opinions shared are my own. As an Amazon Associate I earn from qualifying purchases. Click to view our full disclosure.
Elise Joan is the creator of Barre Blend and a top yoga teacher for Beachbody on Demand. She's also a influencer on Instagram.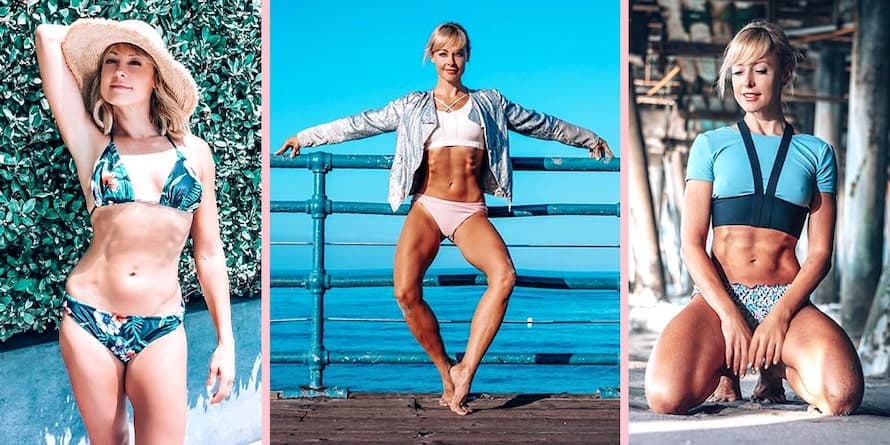 If you've been doing Barre Blend or 3 Week Yoga Retreat, you've probably fallen in love with Elise Joan! She was recently on our podcast, and she shared so many great ideas to staying consistent and positive! You can listen to it below!
Love this episode? Subscribe to get our latest episodes!
How old is Elise Joan?
Elise Joan is 41 years old, and she was 40 when Barre Blend came out.
How tall is Elise?
She is 5'6″.
Is Elise Joan Married?
Yes, Elise is married to Nolan Martin, and they've been married since 2017.

Does Beachbody Barre blend work?
Elise Joan created Barre Blend to be a high-intensity, low-impact workout. The blend of pilates, yoga, barre, and cardio will get your heart pumping, and every class is a total body workout that uses just your body weight and 2lb weights! It is also very effective; the before and after Barre Blend photos are really impressive!
She also has pre- and post- natal Barre Blend classes for expecting moms!
What is the hardest Barre Blend workout?
Elise has said that Phase 4, Week 8: Cardio Blend is the hardest Barre Blend class. She actually filmed herself trying the class at home.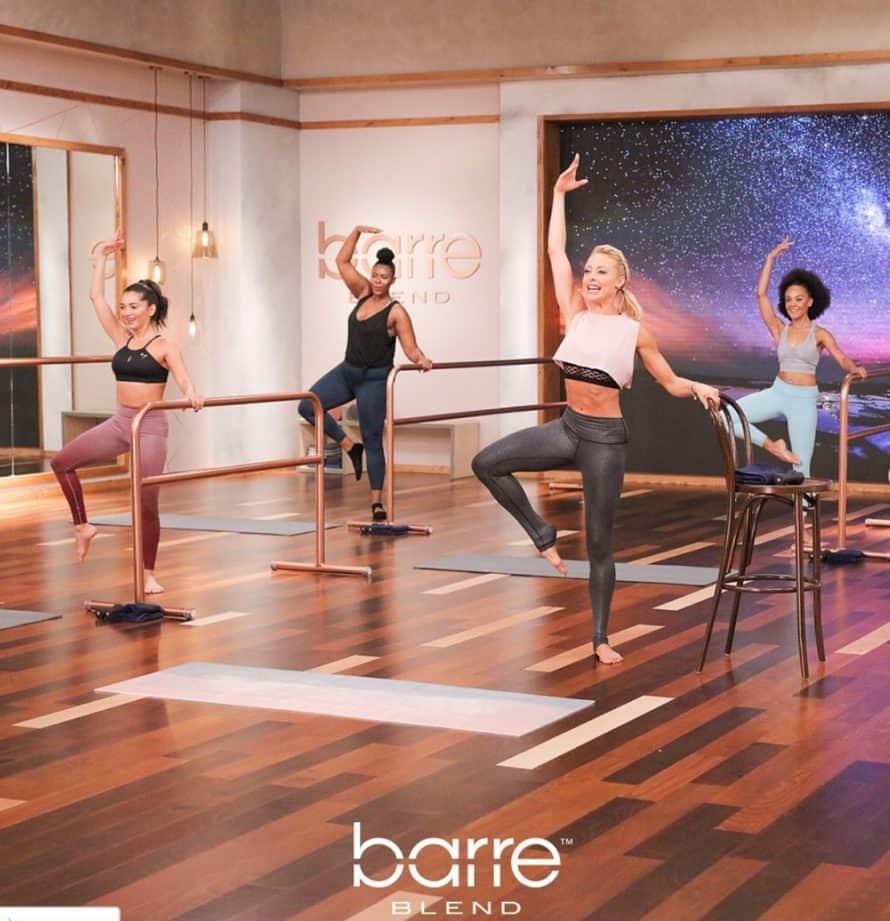 Elise Joan leggings
On the podcast interview with Elise, she mentioned she will invest in leggings and bras and then will save money on her tank tops. She gets workout tank tops at Target or cuts up her old t-shirts. A lot of her leggings and bras come from Sweaty Betty.
Elise's Infertility Struggle
Before Barre Blend was filmed, Elise learned she would never have children after undergoing IVF. Below is her infertility story, as well as, how her body and mindset transformed during the 8 weeks of Barre Blend.
We absolutely love Elise's bright personality and positivity even when things are hard. She is such a student, too, and everything she learns she shares. If you don't follow her on Instagram, you should!
If you enjoyed this post about Elise Joan, you'll definitely love the interview we did with her!
We've also interviewed Joel Freeman, another top Beachbody trainer, and several other leaders in the health and fitness industry!