What is the 75 Medium Challenge? Rules & Free Printable Tracker
This post may contain affiliate links. All opinions shared are my own. As an Amazon Associate I earn from qualifying purchases. Click to view our full disclosure.
If you're looking for a healthier alternative to the Andy Friesella's 75 Hard, you should try the 75 Medium Challenge! It's not only effective, but it's also more doable for busy people looking to look and feel their best!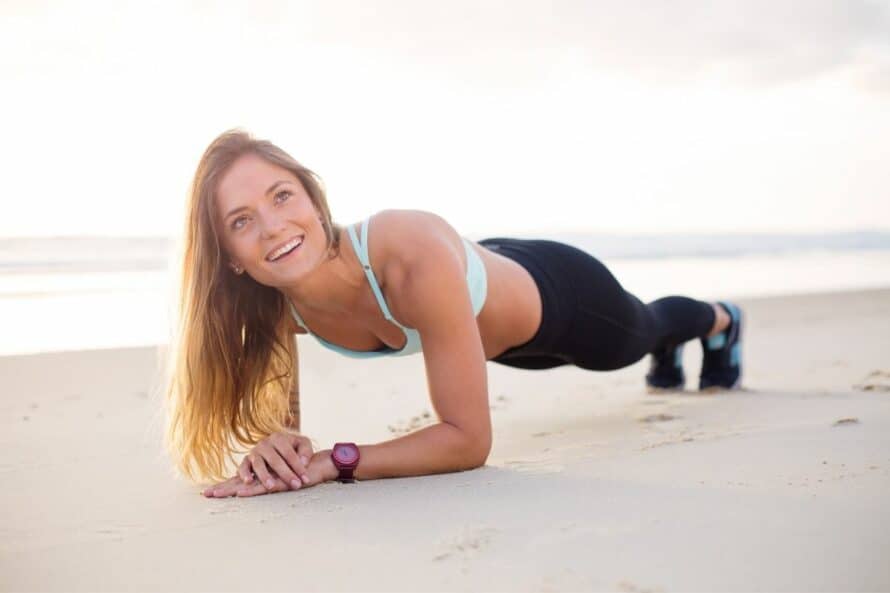 What is the 75 Medium Challenge?
The 75 Medium challenge is a lighter approach to Andy Frisella's 75 Hard. 75 Medium focuses on creating better habits around exercise, healthy eating, and mindfulness.
There are 6 simple rules to follow each day for the 75 days which we will look at below.

75 Medium Rules
Follow your choice of diet 90% of the time.
One 45 minute workout each day.
Drink half your body weight in water.
Take a photo on Day 1 and Day 75.
Meditate or pray 5 minutes a day.
Read or listen to 10 minutes of personal development each day.
The 75 Medium rules are more lax than the 75 Hard.
75Hard requires 2 workouts, and one of them has to be outside. You also are allowed no alcohol or cheat meals on the plan.
Another difference between the two plans is if you mess up on the 75 Medium, you just do your best the next day. With the 75 Hard challenge, you'd be expected to start back on Day 1.
Get 50% off with code READER
If you'd benefit from additional trackers, personal development ideas, meal planners and recipes, and more — we think you'll love the instant download 75 Soft Book!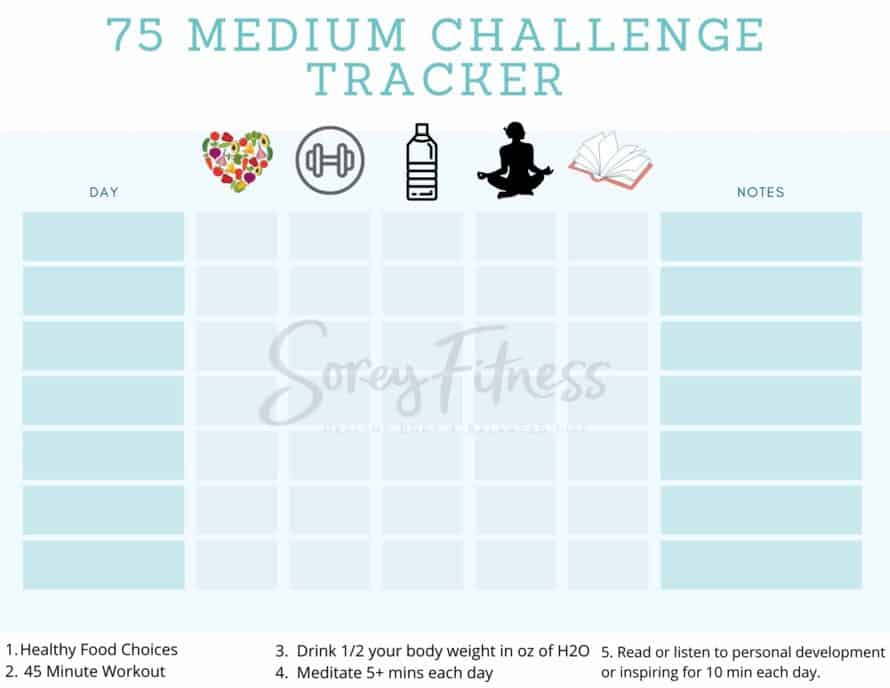 75 day Medium Challenge Checklist
Using a daily habit tracker or 75 Day Medium Challenge checklist can be helpful in tracking your progress!
As you see yourself progressing, you will be more likely to stay motivated towards your goals.
We have a simple 75 Medium Challenge Checklist you can save to your phone or print, but you can also grab a 75 Medium Challenge Checklist on Etsy for under $2.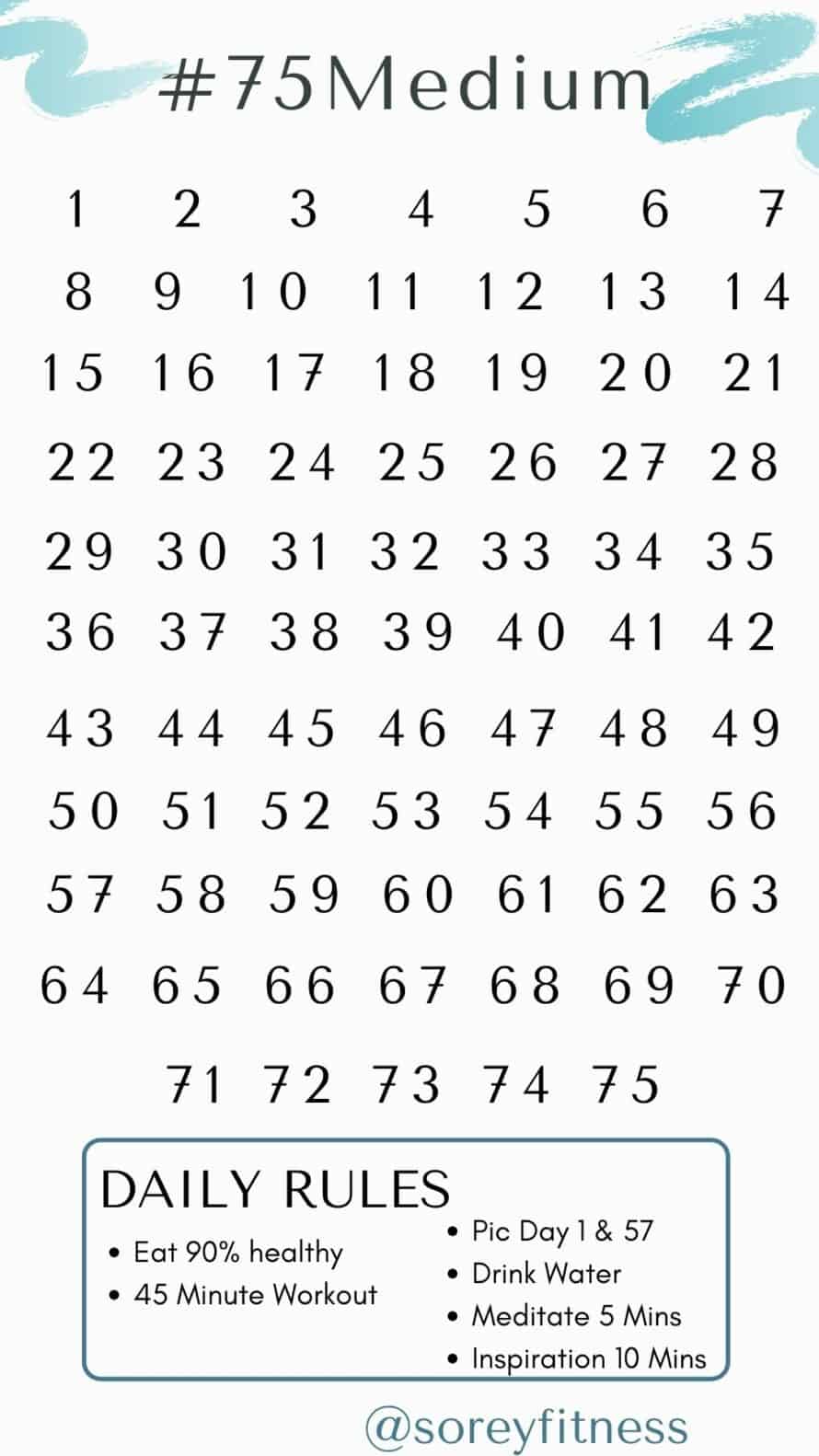 75 Medium Challenge Tracker
Along with tracking your daily habits, it can also be beneficial to track how many days into the challenge you've completed so far! This way you can see how close you are to your goals and celebrate along the way!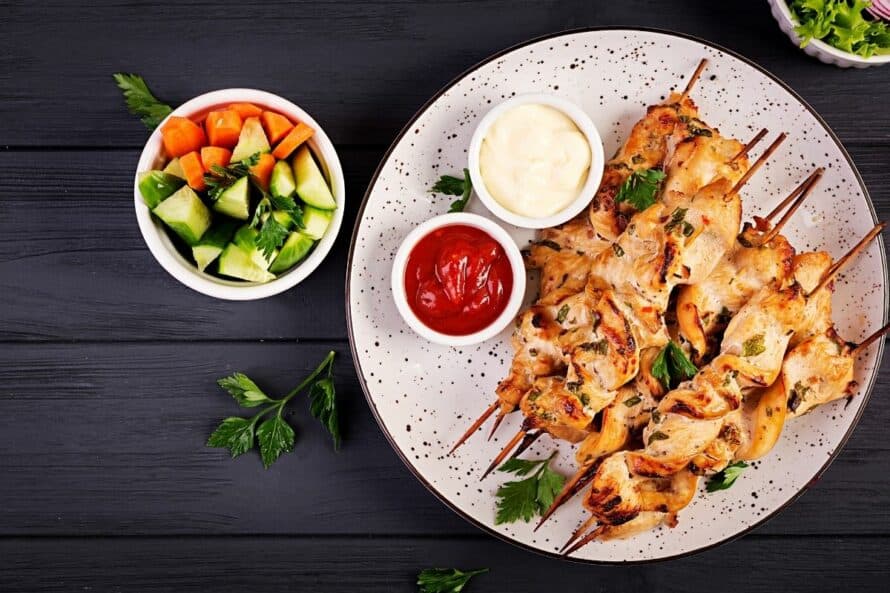 75 Medium Resources
We recommend the following tools for your challenge, but you can use anything you'd like!
Our 75 Soft Book has habit trackers, personal development ideas, meal planners, recipes & more! Get 50% off with code READER
Diet Ideas
Workouts
Personal Development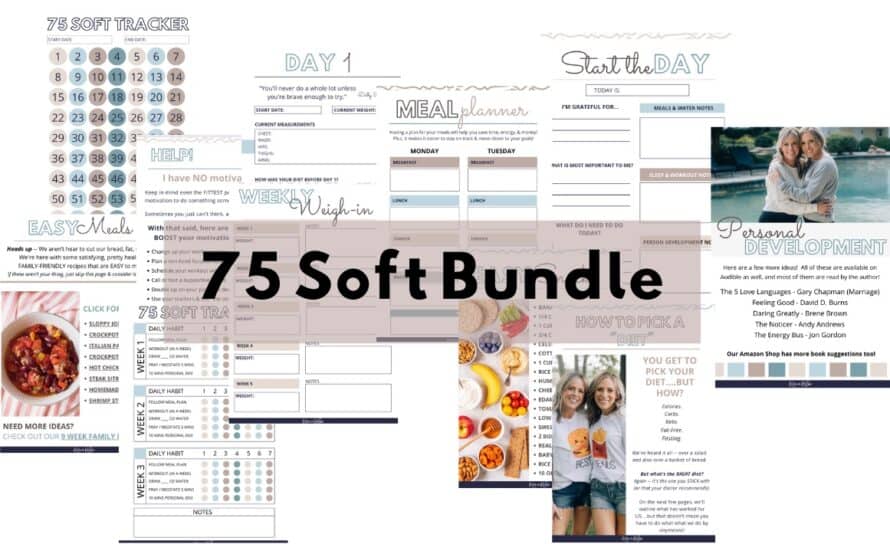 Get The 75 Soft Bundle
We also created an ebook that includes 50 PAGES of helpful ideas including:
weekly & daily trackers,
meal planners,
book suggestions,
workout and diet tips,
and SIMPLE family-friendly recipes!

Is there a 75 Easy Challenge?
Yes, you can always do a 75 Easy Challenge aka 75 Soft. This would be a further variation from 75 Hard.
With the 75 Easy Challenge, you should:
Choose foods that fuel your body properly 80% of the time
Workout 4x a week 30-40 minutes
Take a picture on Day 1 & Day 75
Drink half your body weight in ounces of water per day
Pray or meditate 5+ minutes a day
Read or listen to 10 minutes of personal development a day
We actually offer a 57 Doable and a 75 Soft challenge which is a take on the 75 Easy Challenge!
We'd love for you to join our private accountability group when you start your modified challenge!
Get 50% Off the 75 Soft Trackers with code READER. The trackers are great for someone looking for a tracker to help them stay motivated during the 75 Medium.
Once you buy the printable, you'll be able to download them under "purchases and reviews" on your account.
These 75 Medium Challenge Trackers aren't made by us, but we do love them!