Chalene Johnson Workouts & Why She Left Beachbody
This post may contain affiliate links. All opinions shared are my own. As an Amazon Associate I earn from qualifying purchases. Click to view our full disclosure.
Chalene Johnson is a life-long entrepreneur that created 4 top-selling fitness programs and 2 successful businesses all before turning 50. Below, we look at her workouts and why she left Beachbody and the fitness industry. (Updated 2023)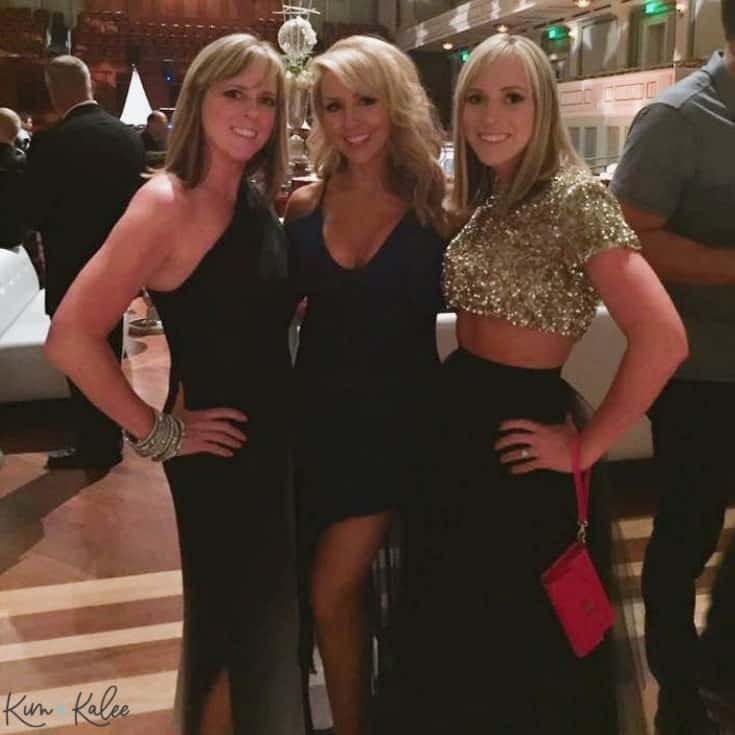 My mom and I first fell in love with Chalene from her TurboFire videos. Within a month, I had lost those last 5lbs that you know — just hang on forever.
After completing the kickboxing workout, I wanted to add in strength. So it was a natural fit to add in Chalene's ChaLEAN Extreme strength workout.
9 quICK fACTS ABOUT Chalene Johnson
Chalene Johnson was born in 1969
She created 4 top home workout programs
Her sister, Jenelle, is featured in all 4 programs
She's only 5'2″
Her book, Push, is a New York Times Best Seller
She enjoys working with her spouse, Bret.
After her time away from the fitness industry, she wrote the 131 Diet.
Marketing Impact Academy is her course to help entrepreneurs grow.
Her son, Brock, and she created InstaClub Hub as well.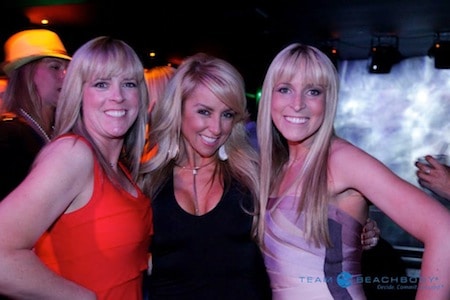 Grab 4 Free Trainings with Chalene Johnson Until May 2023
Chalene Johnson Workouts
Chalene Johnson's workouts include TurboJam, TurboFire, PiYo and ChaLEAN Extreme.
TurboJam
TurboJam is a fun kickboxing and dance workout set to music. Chalene pairs each calorie-torching cardio series with the perfect song. It's such a fun and effective workout!
Learn more about TurboJam

TurboFire
TurboFire is the advanced version of TurboJam. It includes HIIT intervals in between the kickboxing and dance workouts to boost fat burn.
Learn more about TurboFire
ChaLEAN Extreme
Chalene Extreme is Chalene Johnson's only strength workout. It's a 90 day, 3-phase program focused on lifting heavy to gain lean, toned muscle and rev your metabolism.
Learn more about ChaLEAN Extreme
Will ChaLEAN Extreme bulk you up?
No, ChaLEAN Extreme will not give women a "bulky" look. The workout focuses on building lean muscle and burning fat through compound movements often.
Women also don't have as much testosterone as men — which is one reason why men can typically put on more muscle.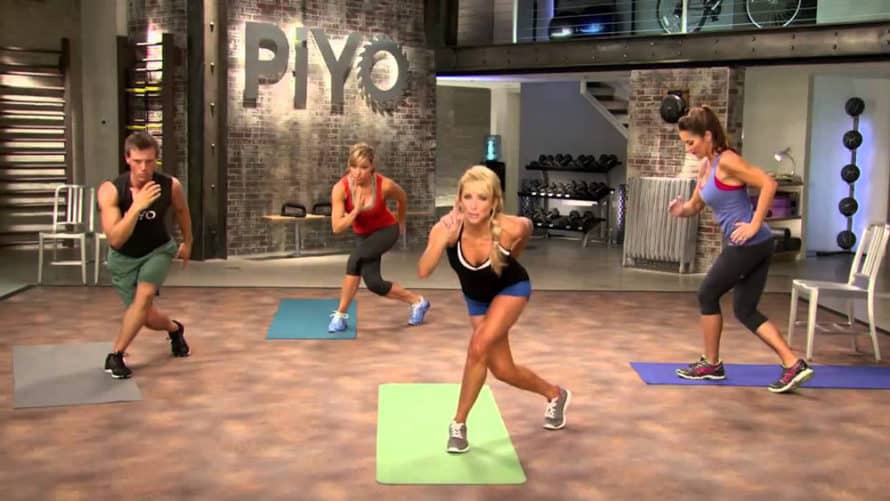 PiYo
PiYo combines pilates, yoga, and cardio. Each workout challenges your strength, flexibility and endurance.
PiYo was also Chalene Johnson's last Beachbody program.
Learn more about PiYo
Why did Chalene Johnson leave Beachbody?
Chalene was asked to get more lean for her next Beachbody workout program. At the time, she was already at her leanest and weighed 114 lbs. She lost another 6 to 8 lbs — which on a 5'2″ person is substantial. To lose the weight she had to under-eat and over exercise, and her physical and mental health began to suffer.
The Beachbody workout program was a TurboFire add-on after initial program came out. She filmed the workouts at her new-lowest weight, and people complimented her.
In 2011, she went to a specialist after and her brain scan and bloodwork showed she wasn't healthy. So she decided to take a break from Beachbody and the fitness industry to figure out how to regain her health.
She came back for PiYo in 2014 looking more like herself. This was her last fitness program, but all of her workouts are still on BODi to stream.
The information above was pulled from her YouTube video on leaving Beachbody. She also did an Instagram post about it.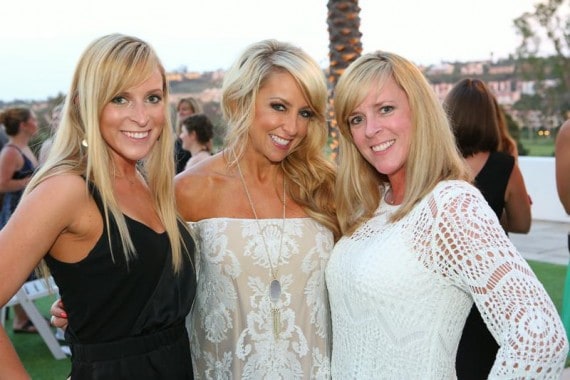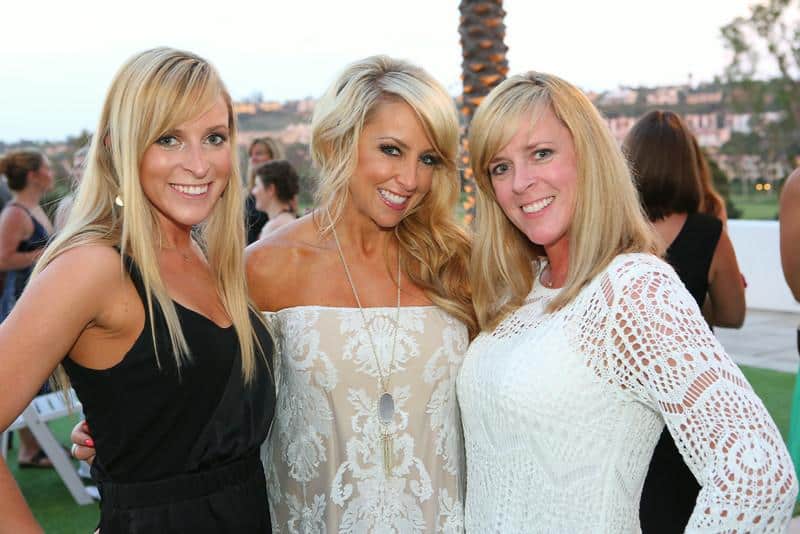 Chalene Johnson 30 Day Challenge
Since I started with her workouts, I wasn't sure what to expect when her 30 Day Push Challenge came out.
This was before her official Push came out. It was set up as daily lessons, about 20-minutes, and helped you set some amazing goals and honor the things most important to you.
The 30 day challenge can help you accomplish more in a month than a year in some cases.
I think she really found her passion with it. Now, she has the Push book, podcast, and online training to help people organize their lives and live by their own purpose.
Chalene Johnson Podcast
Chalene started her podcast, The Chalene Show, in 2014. The podcast really makes you feel like she's your fit friend that has been there. She shares everything from her thoughts on intermediate fasting to how to have killer confidence and an amazing business.
The podcast is available on iTunes or any podcast app, and she does one every few days.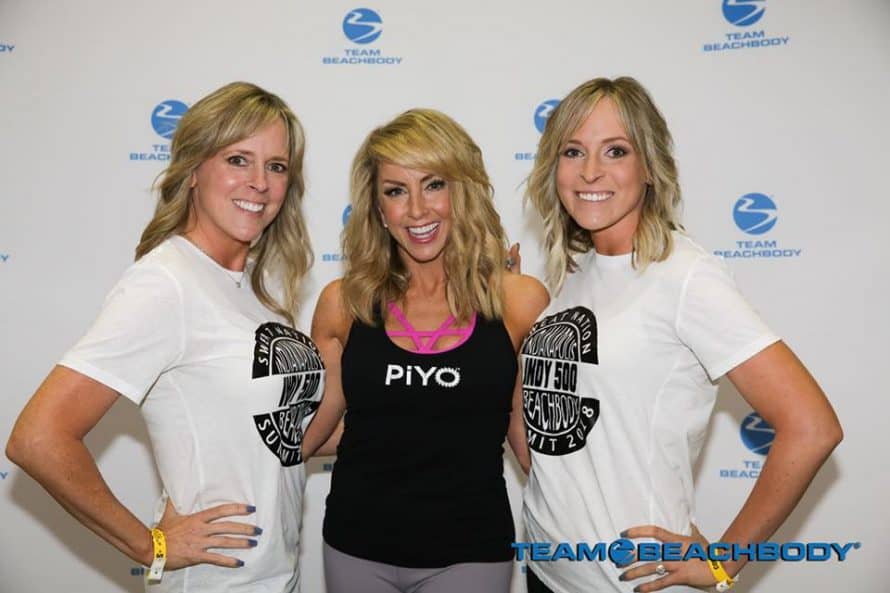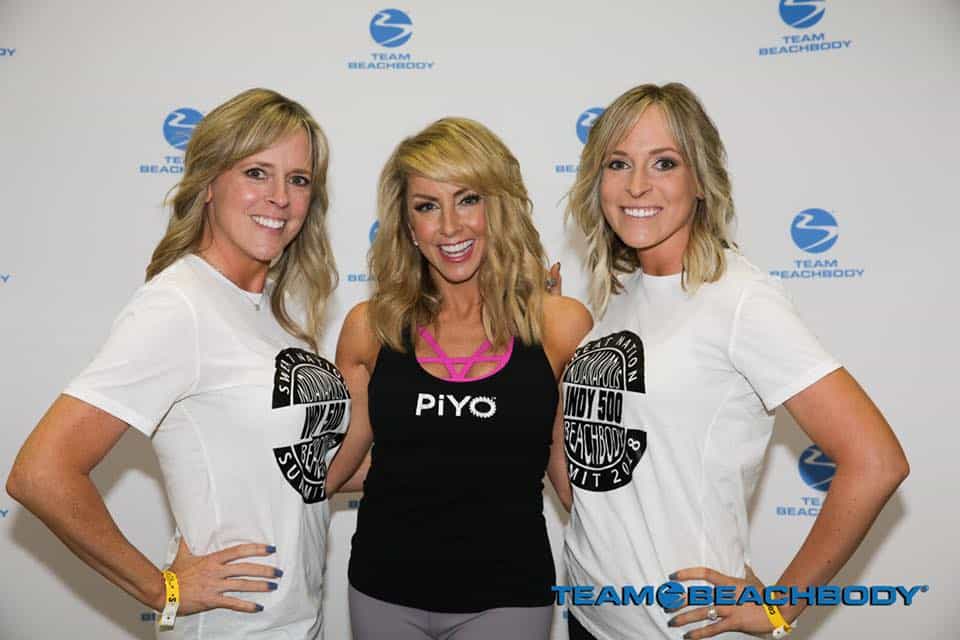 How did you find out about Chalene – fitness or her personal development business?
If you fell in love with one of her workouts like we did, we would love to help you see if Beachbody coaching might be a good fit for you.
It's helped us stay accountable to our healthy goals and also helped us meet new friends and pay off* a lot of debt!
Beachbody does not guarantee any level of success or income from the Team Beachbody Coach opportunity. Each Coach's income depends on his or her own efforts, diligence, and skill.
If you haven't tried one of her workouts, we highly recommend a BODi membership – you can stream all of her workouts for less than a gym membership!!