Turbo Jam Review & Workout Calendar [What You Need to Know]
This post may contain affiliate links. All opinions shared are my own. As an Amazon Associate I earn from qualifying purchases. Click to view our full disclosure.
Beachbody's Turbo Jam is the first cardio workout I enjoyed! It is intense, but it's dance-based so it's fun. It works my muscles to tone them than I ever thought a cardio workout would because you're constantly squatting, twisting and turning!
Unlike other Turbo Jam reviews, this post is based on us actually doing the program and answering the questions we had in the beginning. (updated 2020)
You'll find out what the workouts look like, the Turbo Jam schedule and how you can try TurboJam for free for 2 weeks!

Turbo Jam Reviews
What do Turbo Jam workouts look like?
It's a mix of kickboxing and dancing. It's definitely a cardio workout, but it does include toning moves like squats, lunges, and punches.
Each routine blasts calories with kickboxing and cardio moves and tones your body up with body-sculpting moves mixed in.
Here's a low-quality preview of what the workouts look like.
This section is called" Learn and Burn." This is where you master the 8-Count and then put it to music after.
If you decide to
stream Turbo Jam Free
for 2 Weeks the quality is much better.
If you possibly need a more advanced workout check out our guide comparing Turbo Fire vs Turbo Jam & Turbo Kick.
How many calories does a Turbo Jam Workout Burn?
Typically I burned about 10 calories per minute, but you can burn up to 1,000 calories in an hour! The exact amount depends on your weight, height, and current fitness level.
I've been working out for years and am short so my calorie burn will be smaller than say a beginner with 50+ lbs to lose.
If you want to see a closer estimate of the calories burned during a Turbo Jam workout, check out this calculator on Spark People.

Who is this workout program for?
It's is a great workout for beginners wanting to lose weight, tone their muscles (versus building big muscles) and have fun.
Some beginners have even lost 10lbs in 10 days with the workout and meal plan.
Turbo Jam Calendar
The Turbo Jam Schedule is 6 days a week for 20-50 minutes.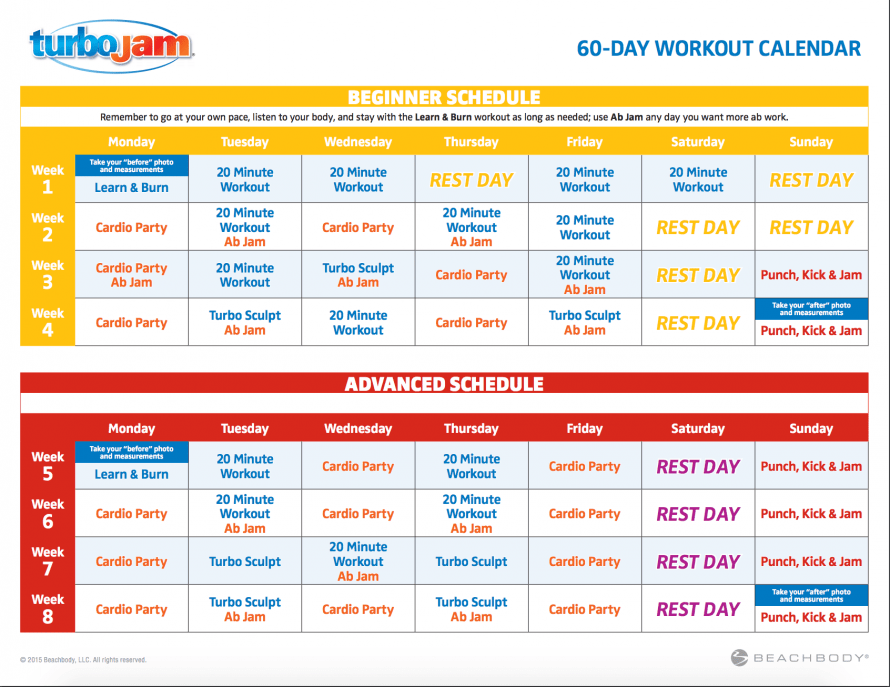 I love that they include a beginner and advanced schedule. So month 1 is getting down the basics, and by month 2 you're onto the harder calendar.
There is also one my Turbo Jam Calendar out there that is even more advanced!
The Advanced Rip You Up Rotation (Printable)
WEEK 1
Monday Cardio Party 3
Tuesday Totally Tubular Turbo
Wednesday Punch, Kick, and Jam plus Ab Jam
Thursday Fat Blaster
Friday Cardio Party 2
Saturday Booty Sculpt or Cardio Party Remix
Sunday Semi-Rest:Ab Jam – 10 minutes
WEEK 2
Monday Cardio Party + AB Jam
Tuesday Booty Sculpt Turbo Jam Live
Wednesday Punch, Kick & Jam + AB Jam
Thursday Fat Blaster (30 min.)
Friday Totally Tubular Turbo
Saturday Lower Body Jam
Sunday Cardio Party 2 + AB Jam
WEEK 3
Monday Cardio Party Remix
Tuesday Fat Blaster
Wednesday Booty Sculpt
Thursday Punch, Kick, Jam w/gloves
Friday Turbo Sculpt + Ab Jam
Saturday Cardio Party 1 + Fat Blaster
Sunday Rest
WEEK 4
Monday Cardio Party 1
Tuesday Turbo Sculpt
Wednesday Punch, Kick, Jam w/gloves
Thursday Fat Blaster + Totally Tubular Turbo
Friday Cardio Party 2
Saturday Lower Body Jam
What equipment do you need for Turbo Jam?
You don't need any equipment! You will just need about 6 feet of room to do the routine.
If you want to make the workouts harder, you can wear weighted gloves.
An option is to use light weights on some of the sculpting workouts as well.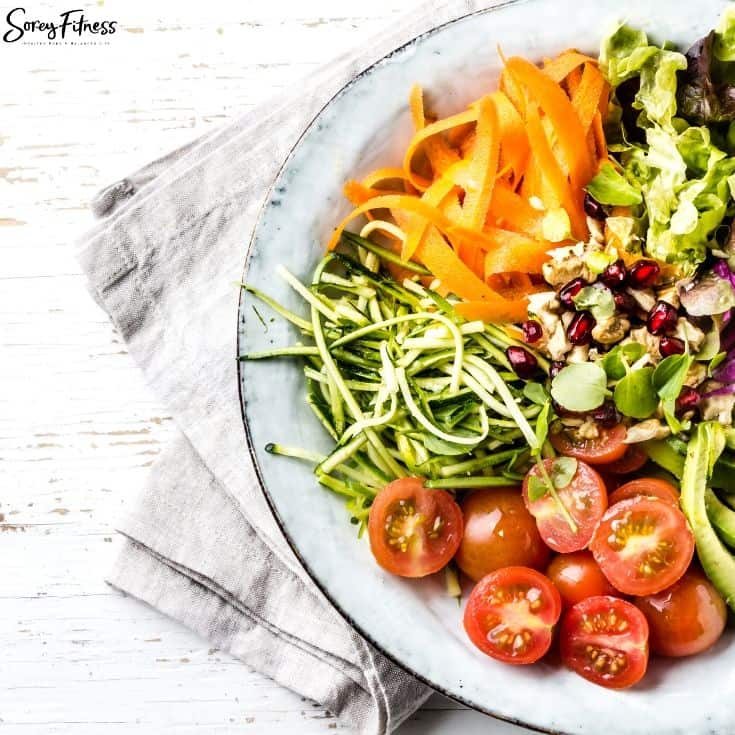 Meal Plan
You do receive a full nutrition guide with Turbo Jam though. It's based on calories, and it has you eating 5 healthy meals per day.
You also receive a 10-Day Quick Start which is absolutely amazing. It's lower calorie, but if you can try it — it's worth it!
If you're looking for a more in-depth nutrition plan, we recommend the Ultimate Portion Fix or 2B Mindset.
You may also like our comparison of the Ultimate Portion Fix vs 2B Mindset.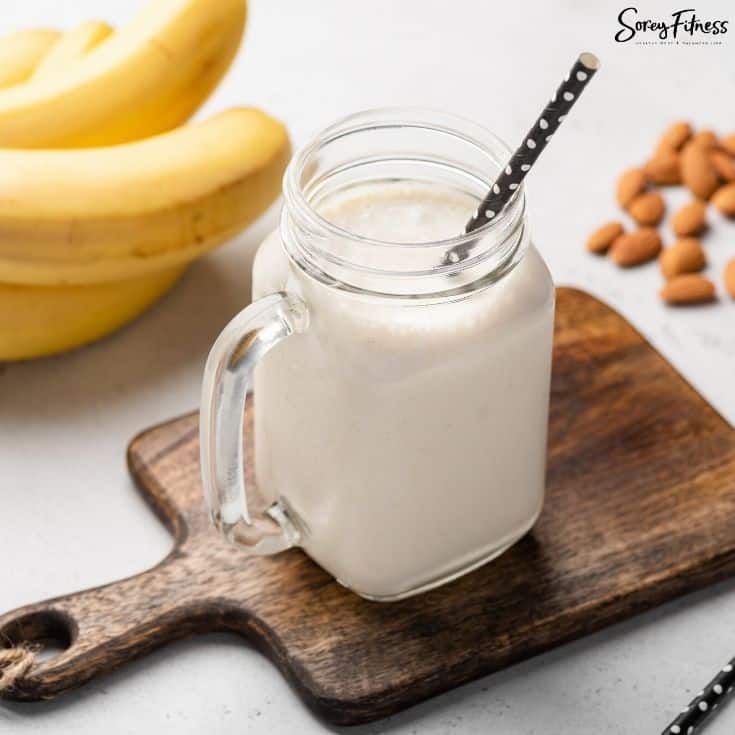 Should you drink Shakeology?
Shakeology is a nutrient-dense meal replacement shake full of protein, fiber, probiotics, and super foods to help you look and feel your best!
If you're not big on vegetables or meal prep, Shakeology may be a great choice for you. We love how convenient and tasty it is!
You can view our full Shakeology review to decide if it's right for you!
Also, if you decide to try Turbo Jam – you can get it and Shakeology discounted with this Challenge Pack!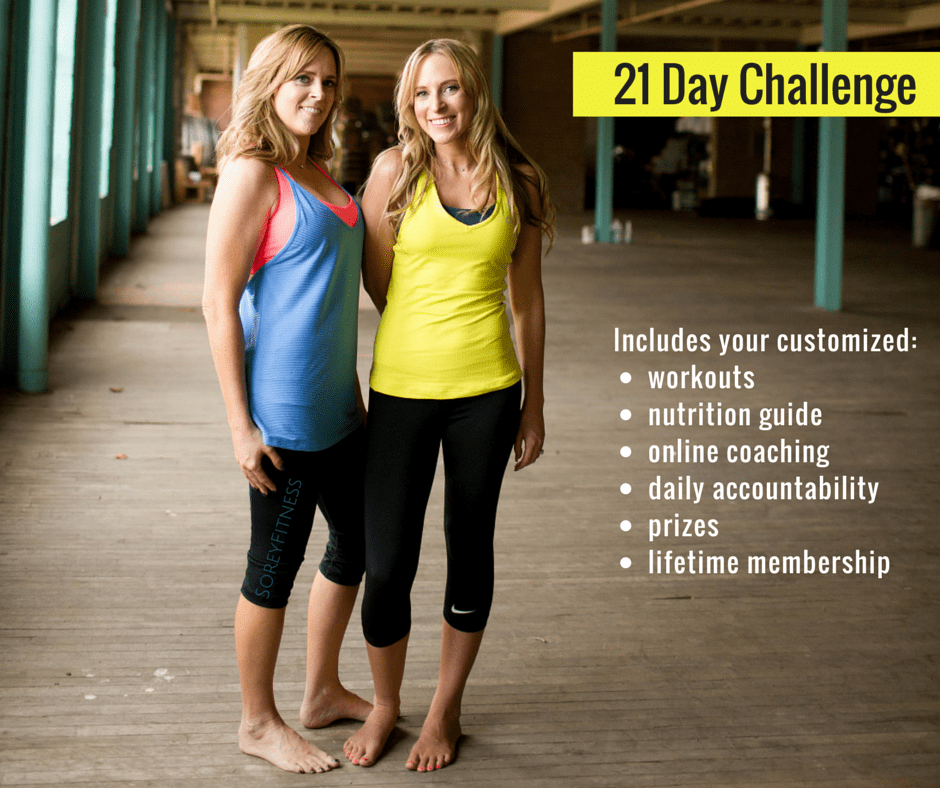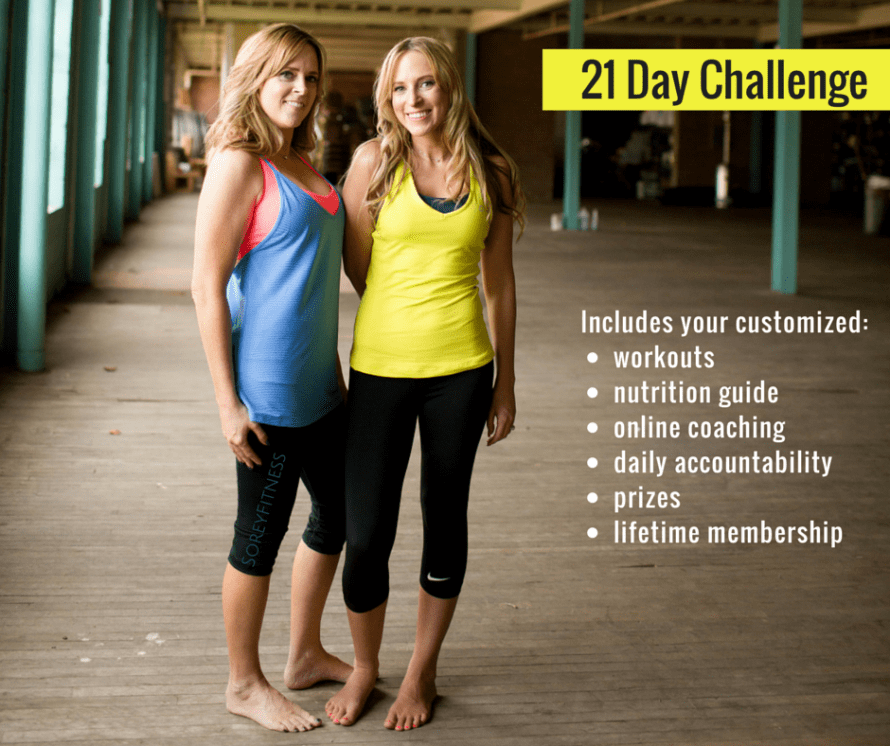 Can I use this workout for the 21 Day Challenge?
Yes! We host a monthly 21 Day Challenge with daily accountability, support, and prizes for max results.
Just email us at thegirls@soreyfitness.com to be included.
Is Turbo Jam on DVD?
Turbo Jam used to be offered on DVD, but Beachbody has stopped selling DVDs for the most part.
You can stream Turbo Jam on their streaming service, Beachbody on Demand though.
What's included with Turbo Jam?
It includes:
5 Workouts:

Learn & Burn

Turbo Sculpt (40 minutes)

Turbo Jam 20 (20 minutes)

Cardio Party (45 minutes)

Ab Jam
Plus you'll also receive a Quick Start Guide, Calendar, and a meal plan.
If you order from this post, you'll also have me as your coach along with 3 BONUS gifts.
10 Day Turbo Results Eating Plan

Punch, Kick & Jam Workout (50 minutes)
You can also choose the Challenge Pack to include everything above PLUS Shakeology and 30 days of live streaming of other workouts for a better variety.
Are their deluxe/advanced Turbo Jam workouts?
Yes, and they are included in the calendar below. We love a variety of workouts, and the advanced DVDs are really great to challenge yourself.
The Elite Program includes:
5 New Workouts
Fat Blaster (30 minutes)

3T – Totally Tubular Turbo (35 minutes)

Cardio Party Mix 3 (50 minutes)

Lower Body Jam (30 minutes)

Cardio Party Mix (30 minutes)
All 5 of these workouts are included on Beachbody on Demand.

Turbo Fire is the next step after Turbo Jam!
I love Turbo Fire. It's a more intense version of this workout and includes short HIIT workouts as well! It's actually what got me to my goal weight!
Not sure which you should try? Check out Turbo Fire vs Turbo Jam & Turbo Kick — Picking Your Workout
There is a modifier in Turbo Fire as well so you can build up your endurance when you start.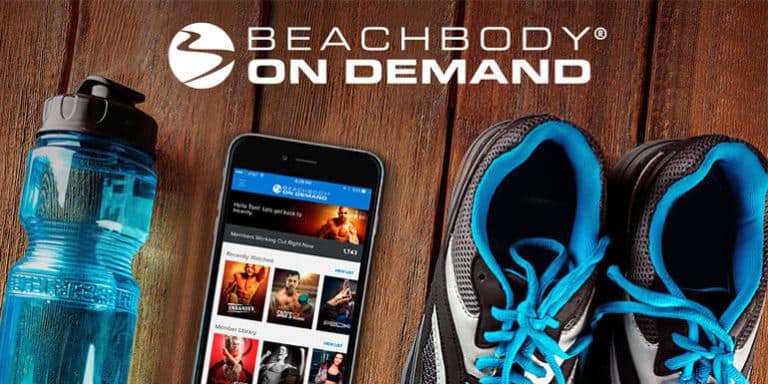 Beachbody on Demand
If you're not familiar with Beachbody's streaming service, it's a game-changer. You can stream 100s of their workouts for one price ($99 a year or $39.95 per quarter). Plus, you can download workout calendars, meal plans, and more!
We have guides to help you stream Beachbody on Demand to your TV, as well as, download workouts from the service!
Have you tried Turbo Jam before?
Get Beachbody on Demand or a Challenge Pack
You may also like: