The Best LIIFT4 Weights – You Guide to LIIFT4 Equipment
This post may contain affiliate links. All opinions shared are my own. As an Amazon Associate I earn from qualifying purchases. Click to view our full disclosure.
Joel Freeman's LIIFT4 Weights are some of the heaviest I've ever used! The 32-unique workouts focus on strength training, as well as, high intensity intervals and core work. Below we'll look at the best LIIFT4 Weights and equipment you'll need!
If you're looking for our full review of this program or the meal plan check this out.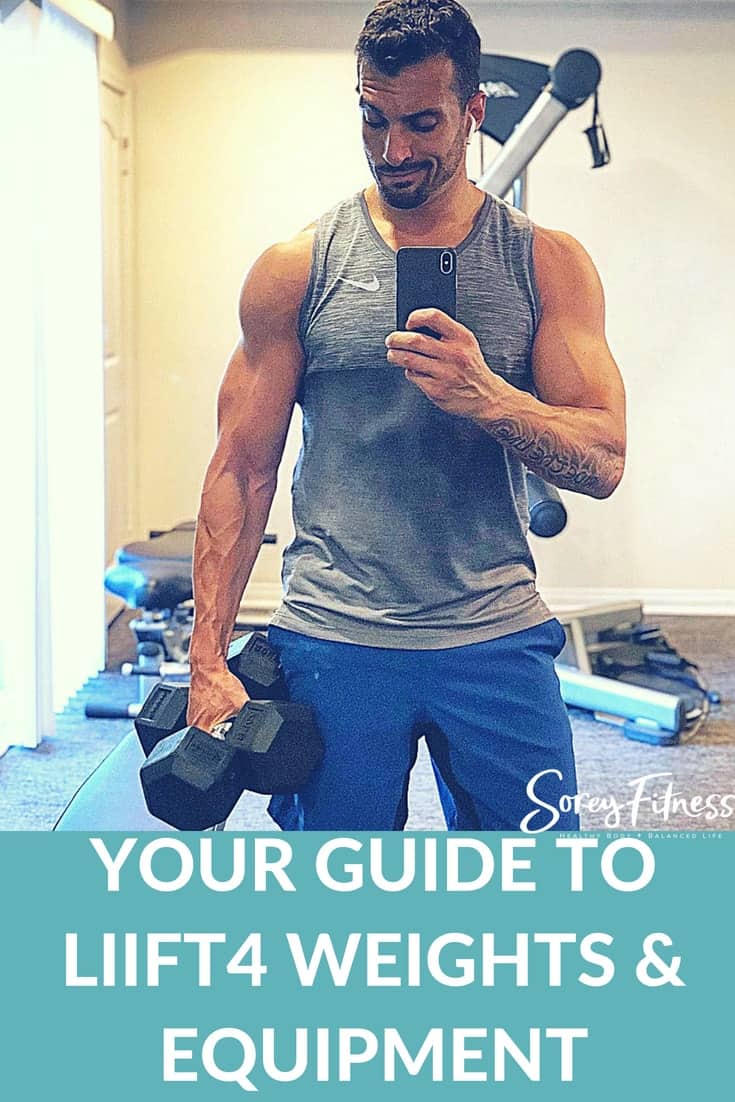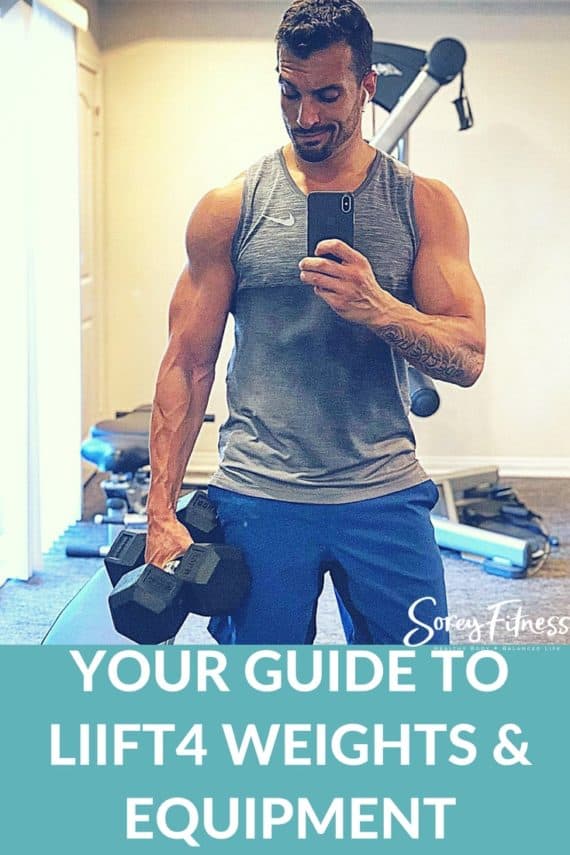 What equipment do you need for LIIFT4?
You'll want either resistance bands or free weights for the workouts. I also have enjoyed having a mat for the core work.
LIIFT4 Workouts
Joel really wants you lifting heavy weights. Throughout the workouts, we says by the eighth rep it should feel heavy.
Each day, you'll be working one large muscle group and one small muscle group. The only exception is leg day. They get their own day.
With that said, your large muscle groups (back, chest, legs) should be able to lift pretty heavy weights, and your smaller muscles (biceps, shoulders & triceps) will require less weight.
Choosing Your LIIFT4 Weights
Joel has suggested having 10-20lbs for women, and he uses anything from 10lbs to 50lbs in the program.
We're now in week 4, and we've found we use 3 sets of weights often.
The majority of the time, we're using 8lb, 12lb, and 17.5lb dumbbells.
With that said, our shoulder workout alone can vary from 15lbs to as little as 5lbs!
That's a lot of weights!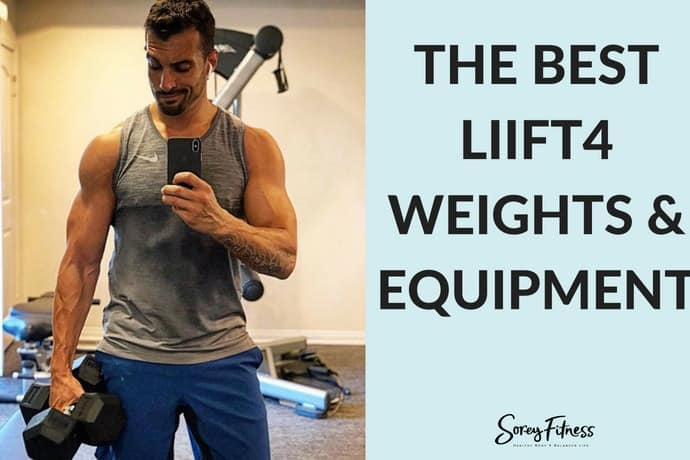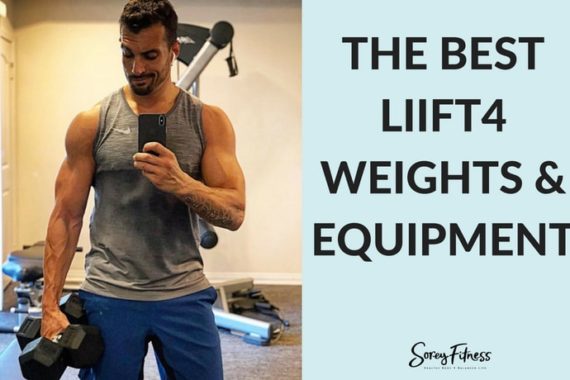 In order to save money and space in our home gym, we invested in the Bowflex SelectTech dumbbells (see our full review here).
They range from 5lbs all the way up to 52.5 lbs, and they don't take up a ton of room! They go up by 2.5lbs to 5lbs at a time.
5, 7.5, 10, 12.5, 15, 17.5, 20, 22.5, 25, 30, etc.
The other option is to buy a rack or several sets of hand weights.
There are some pros and cons of the each type of weights though.
Bowflex SelectTech Dumbbells Pros
Take up less space over traditional weights
Allows you to gradually up your weights with some 2.5lb increments
Easy to bump up your weights (no need to buy more!)
Cheaper than buying individual weights typically
Ours have lasted 10+ years
Bowflex SelectTech Dumbbells Cons
They can be bulky on some moves like skull-crushers
LIIFT4 has QUICK transitions which may be faster than you can switch the weights
They may be out of the budget since they range from $250-300 typically depending on a sale
The LIIFT4 Weights We Chose
Ultimately, we've continued to use our SelectTech Dumbbells for LIIFT4.
While we do have to pause the workout sometimes, it's been so worth not having to buy a full set of matching weights or knowing we need a new set to bump up each week.
We also love that they are compact. This is huge for our home gym because it's just that – at home.
What kind of weights are you using for LIIFT4?
Don't miss the LIIFT4 before and afters as well! They are so motivating!
Here's a quick recap of what we think about LIIFT4 after completing 2 Rounds:
Still have questions? Let us know using the form below!