XB Pilates Review & How to Grab a FREE TRIAL
This post may contain affiliate links. All opinions shared are my own. As an Amazon Associate I earn from qualifying purchases. Click to view our full disclosure.
XB Pilates is an at home workout perfect for someone looking to lose weight and tone up. The 30 minutes or less workouts require no equipment and are low impact! Making them perfect for all fitness levels.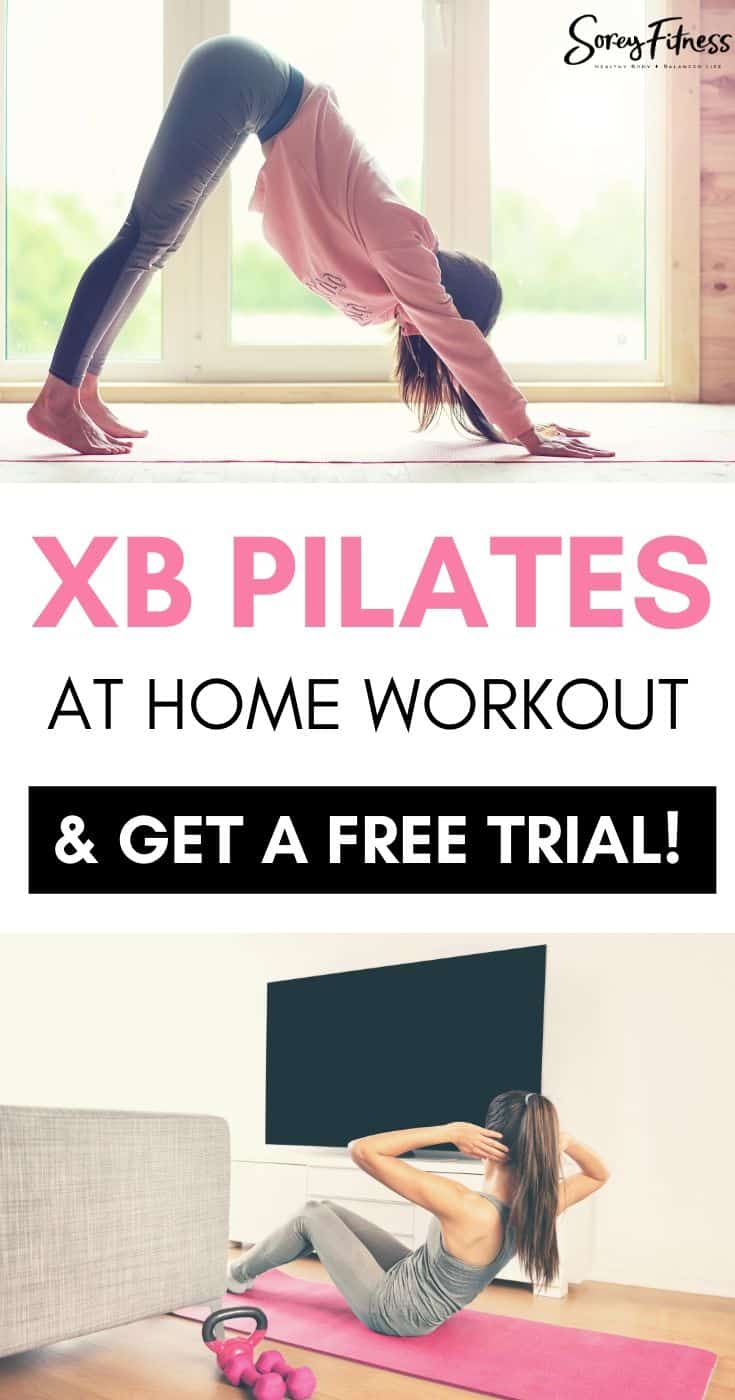 What is XB Pilates?
XB Pilates is Andrea Rogers newest program! XB stands for "Xtend Barre" – her popular low impact, high intensity workout.
It focuses on cardio, core and booty work, and total-body sculpting through pilates!
It's a 21 day program, and you just need 30 minutes to get started!
Unlike traditional pilates, each workout includes faster flows and cardio to help you increase your calorie and fat burn every day!
How Does it Work?
Here's a sneak peek video of the workouts!
XB Pilates focuses on high intensity, low-impact workouts to maximize your calorie burn while toning your whole body!
Besides working every muscle in your body, you can expect a mental aspect to the workout because of the smaller muscles you'll be working as well!
It also includes a nutrition plan to help you see results faster.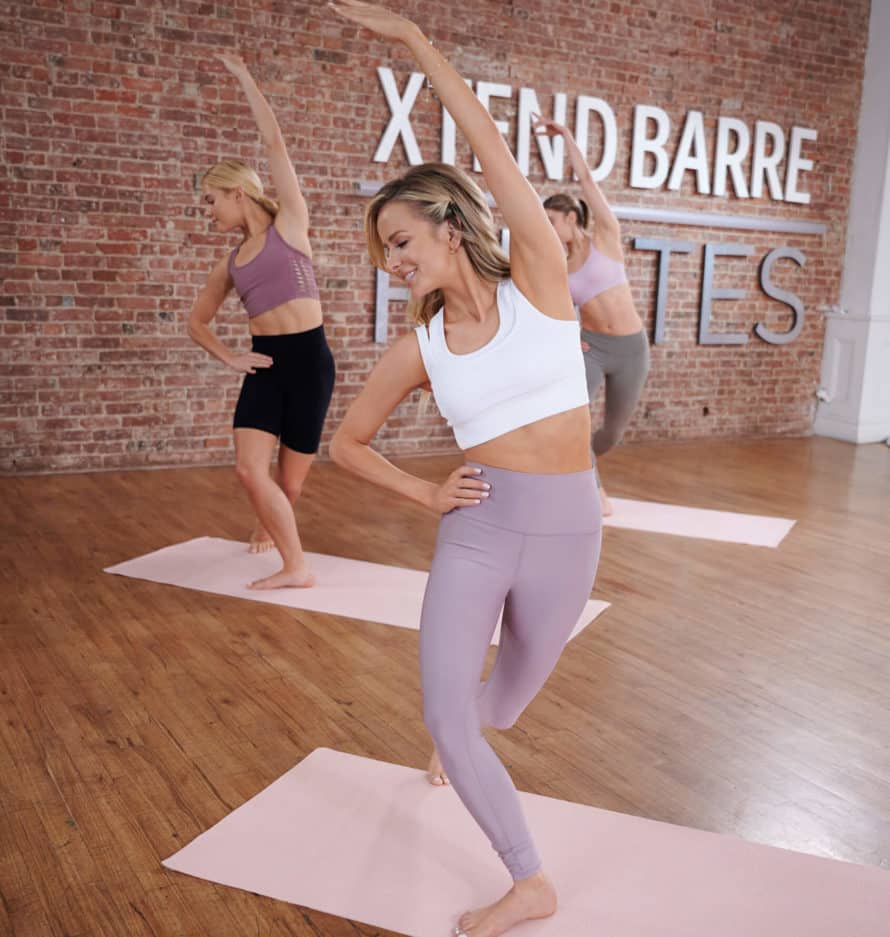 There are 4 types of workouts included:
Hit The Mat – This workout is killer and focuses on your core, glutes, and legs.
Cardio Fusion – These sweat sessions incorporate reformer-inspired cardio as well as Xtend Barre moves.
Abs & Booty – Get ready to lift your booty and create an hour-glass shape with a tighter core!
Sculpt & Define – We focus on your upper body today, and you'll be humbled even without hand weights!
How does XB Pilates differ from other Pilates programs?
We personally like XB Pilates because it feels new, fun, and exciting. It's not just a bunch of core moves and forceful exhales (not that there is anything wrong with that!).
We just love that Andrea includes cardio and flows to not only shred our your abs but also improve your posture and mobility!
XB Pilates Benefits
You can expect XB Pilates to improve your:
flexibility,

alignment,

mindfulness,

and weight loss.
It's also been connected to reducing back pain.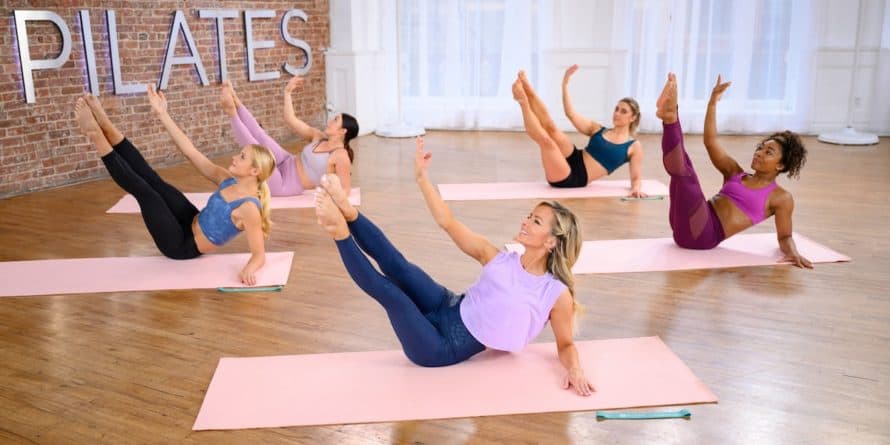 Is there a modifier?
Yes, XB Pilates is designed for every fitness level, and there is a modifier to help you get started.
Do I need Pilates experience to do this workout?
Nope! You can have a blast even if you have no prior experience.
Do I need any equipment for XB Pilates?
You can always do XB Pilates with no equipment, but you can also intensify the workouts by using light dumbbells, resistance bands, sliders, and Pilates mats.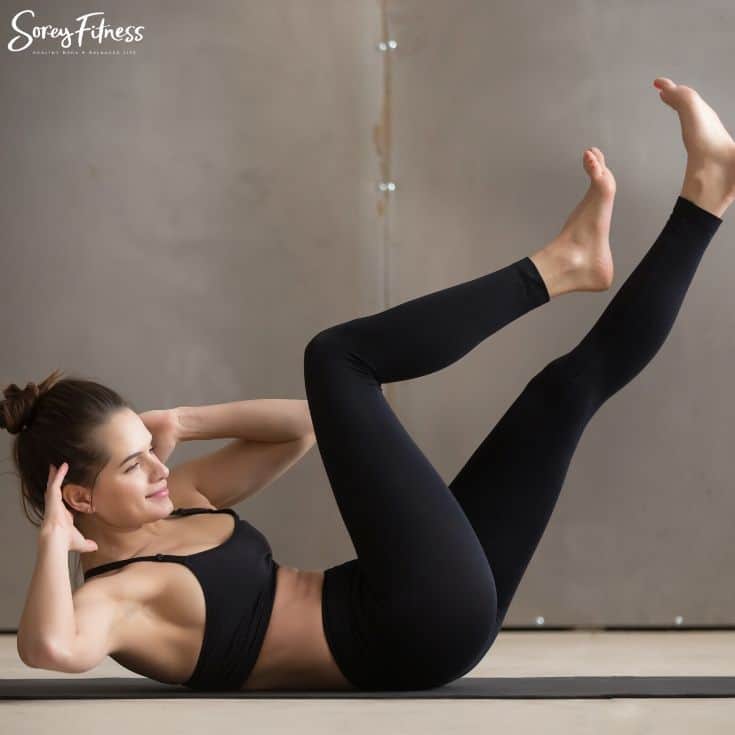 How do I get access to XB Pilates?
You'll need Openfit to be able to stream these workouts.
You can get a free 14 day trial here!
After the trial, Openfit is $96 a year or $13 a month.
You may also like: