Xtend Barre Review & Results with Andrea Rogers
This post may contain affiliate links. All opinions shared are my own. As an Amazon Associate I earn from qualifying purchases. Click to view our full disclosure.
Beachbody's Xtend Barre home workouts with Andrea Rogers help you achieve a long, lean physique. Below is our Xtend Barre review, results, printable schedule, and comparison to Barre Blend.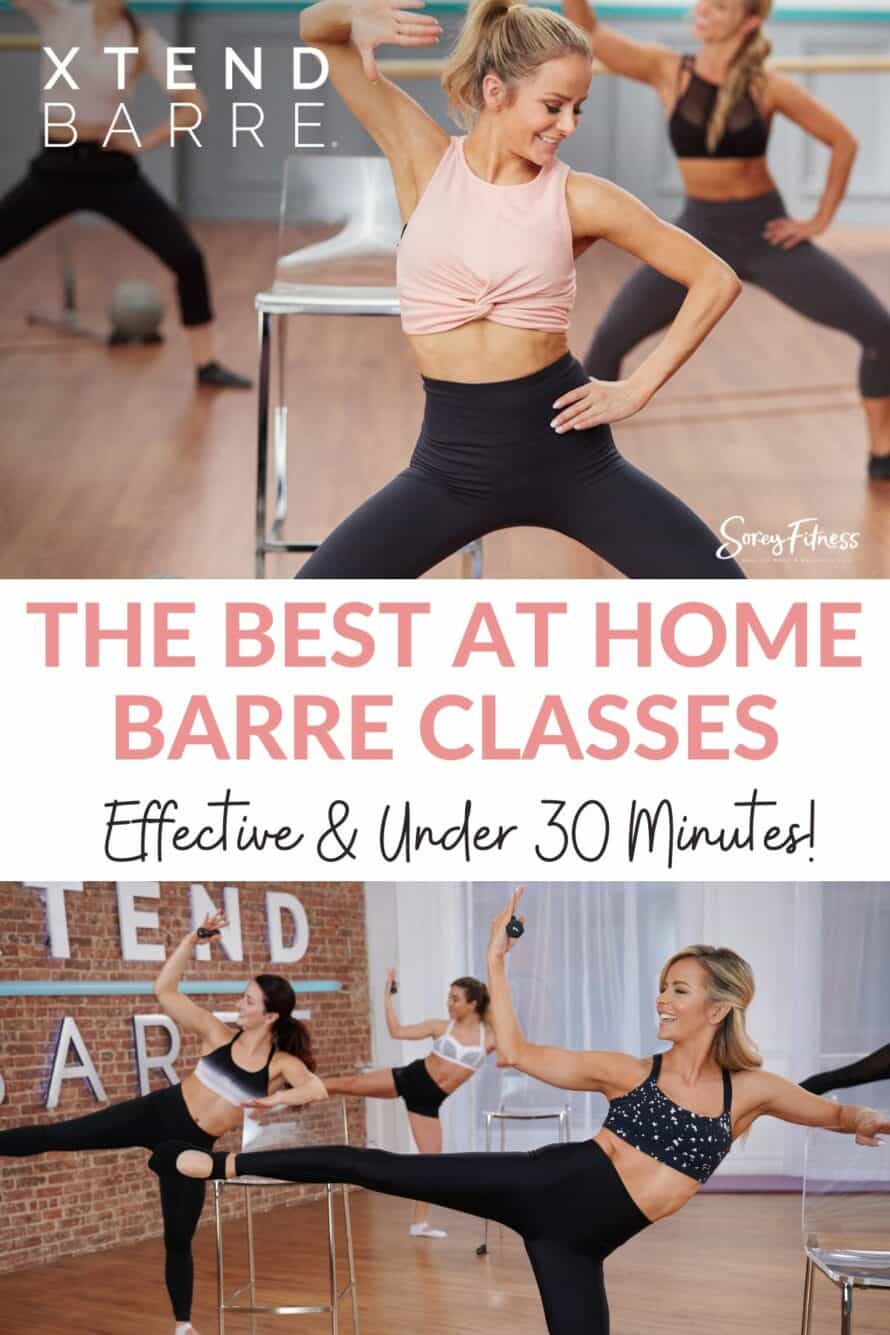 Andrea combines high-intensity cardio and classical barre moves for a challenging full-body workout. The 30 minute workouts are great for beginner or intermediate exercisers, and they are low-impact.
The best part? You don't need previous barre or ballet experience!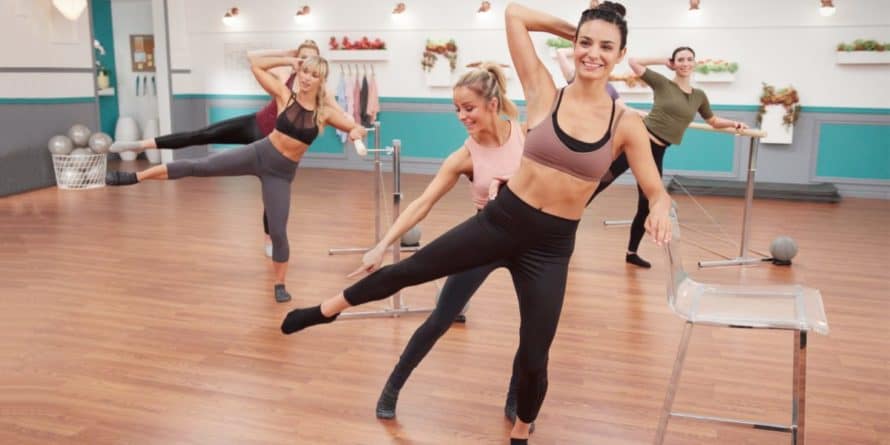 What Is Xtend Barre Workout?
Xtend Barre combines isometric training with dynamic total body sequences to help you lose weight and tone up without getting bulky. We love that super trainer Andrea Rogers combines ballet, pilates, yoga, strength, and cardio into one powerful 30 minute class.
Plus each workout just requires a chair and a light set of hand weights. We found 1-2 pound weights to be surprisingly heavy!
Is Xtend Barre part of Beachbody?
Xtend Barre is now included in Beachbody's library of high-quality, at home workout programs. You can stream Xtend Barre, XB Pilates, and XB Sweat + Sculpt with a Beachbody on Demand membership.
You can learn more about Beachbody on Demand here or sign up to start streaming today!
How long are Xtend Barre classes?
The at home barre classes are 30 minutes long. You can also choose an Express option that is 15 minutes.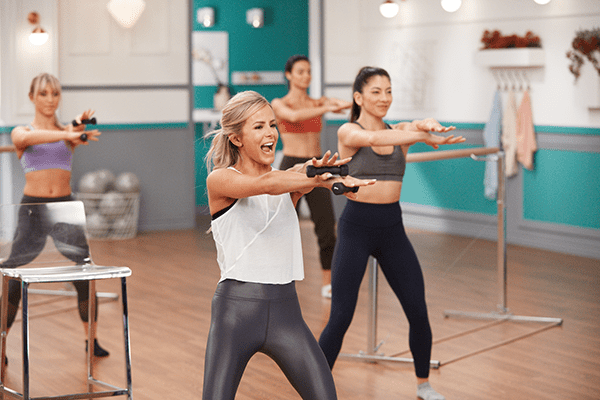 Is Xtend Barre for beginners?
Yes, Xtend Barre is designed to be a full-body workout for everyone. This means intermediate exercisers can find a challenge in the program, and a beginner can do well with the program as well.
How much does beachbody Xtend Barre cost?
We love that you can access barre workouts anytime, anywhere! You can get a free trial with Beachbody on Demand, and after the trial, memberships range from $10-15 a month depending on the plan you choose.
(Select the 3 month option to get the free 14-day trial)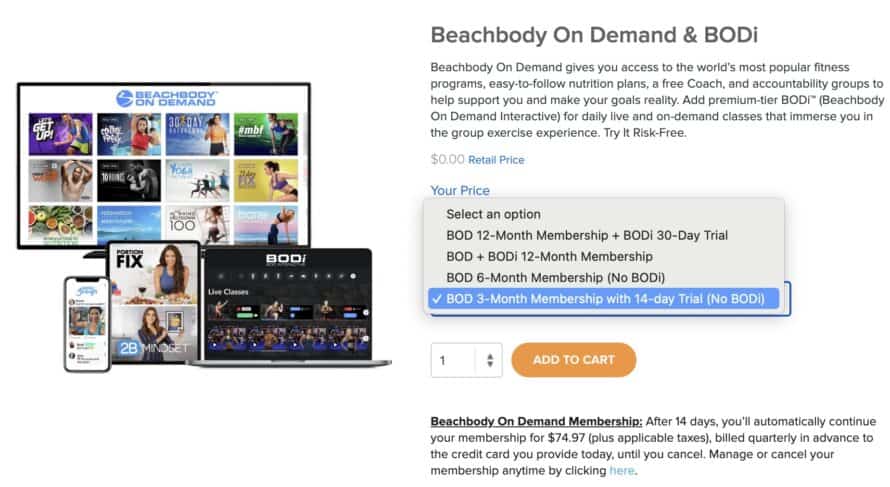 You can try Beachbody on Demand FREE for 14 days by selecting the 3 month option from the dropdown menu here!
Is Xtend Barre really free?
You can try Xtend Barre on Beachbody on Demand free for 14 days when you select the 3 month membership option.
How much is Xtend Barre online membership?
You can get access to Xtend Barre with an Beachbody membership. It's approximately $12 a month.
Choose the 3 Month Option for the Free Trial
Can you lose weight with Xtend Barre?
Pairing Xtend Barre with a healthy diet can help you lose weight, build lean muscle, and help you feel like a dancer!
Xtend Barre Results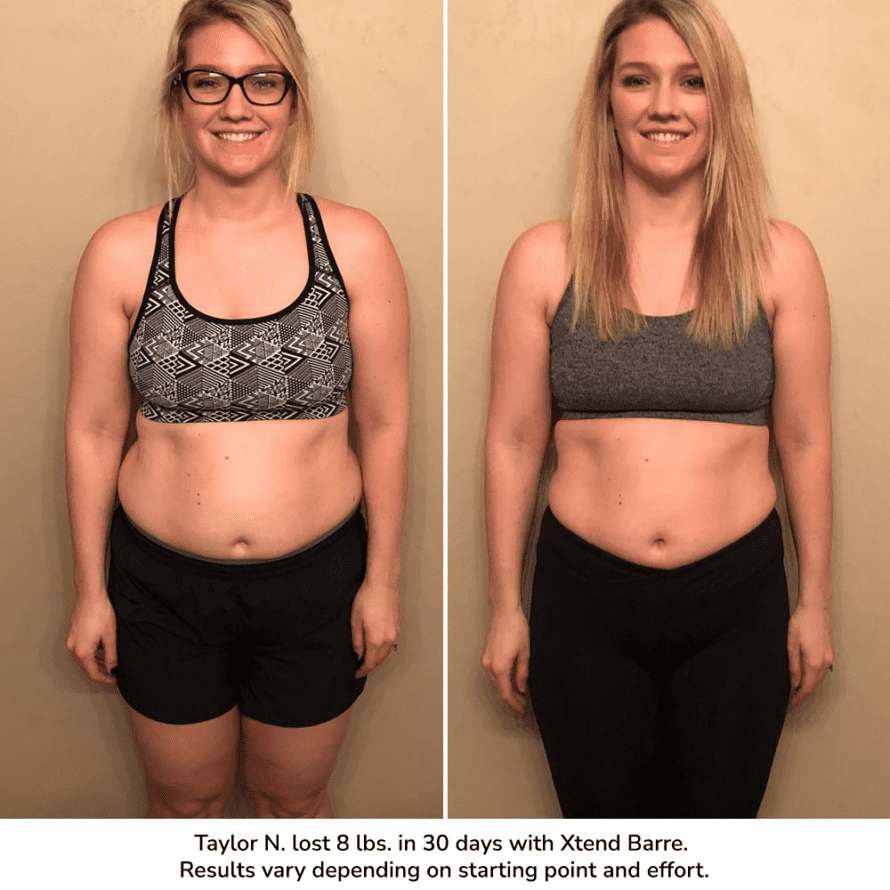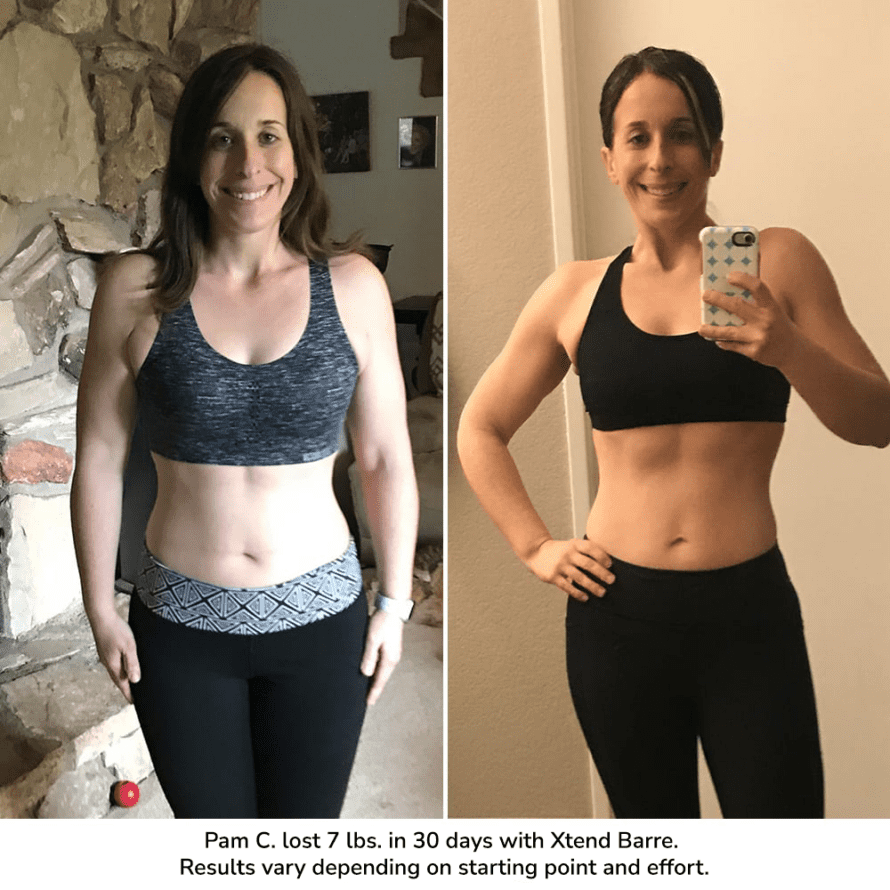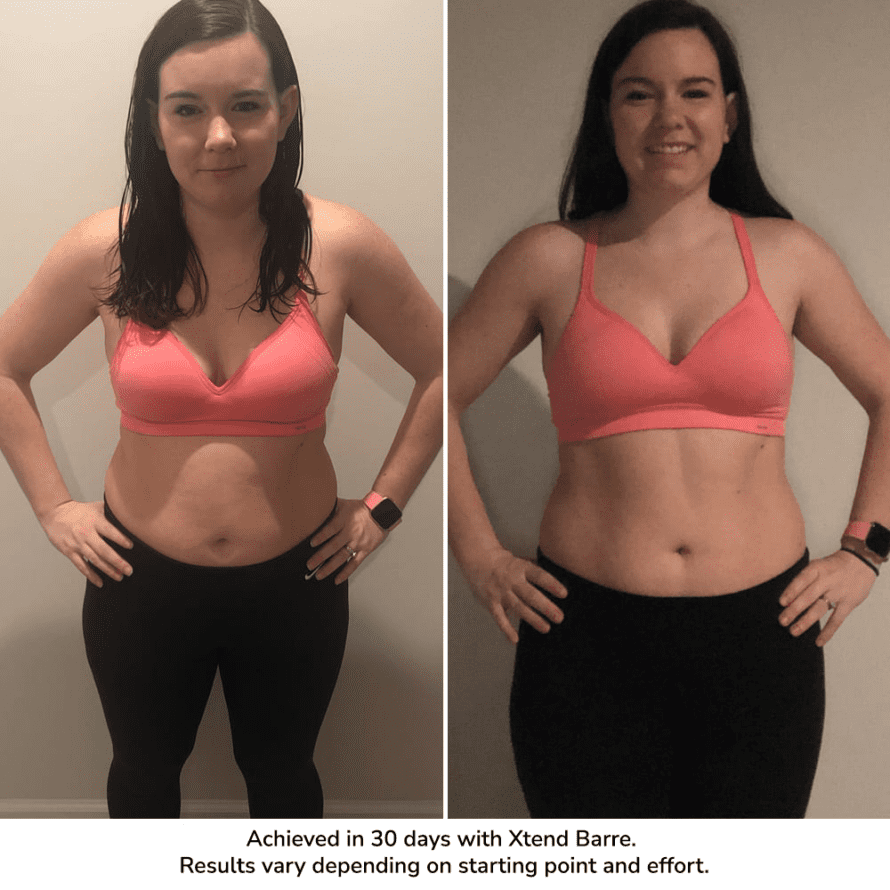 How long does it take to see results?
Depending on your body type, fitness level, and – most importantly – your diet, you'll start to see and feel changes within a few weeks! We usually feel a difference within a week or two, and others notice the changes during their second round with Xtend Barre.
How many calories does Xtend Barre Burn?
If you were to go to a live class, you could expect to burn around 500 calories. Since Beachbody's home version is 30 minutes, a general estimate would be around 300 calories.
The amount of calories will depend on your heart rate. If tracking your calorie burn is important to you, you may like an Apple Watch or FitBit Versa.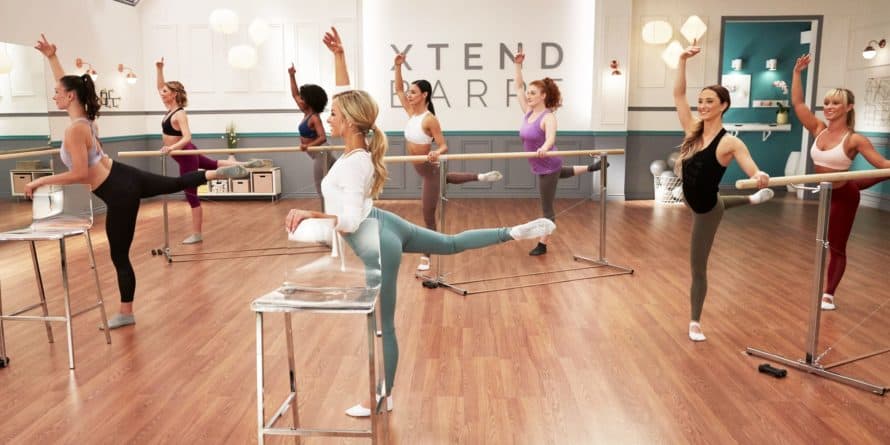 Does Xtend Barre reduce weight?
Yes, it can help reduce weight because you'll be burning more calories than you typically would be from being sedentary.
You need to create a 250 caloric deficit per day to lose about a pound a week. This deficit can be from exercise or from your diet.
What do you need for Xtend Barre?
You'll need:
(Select the 3 month option to get the free 14-day trial)
Who is this program for?
anyone looking for a low impact workout
someone looking to build strength without bulking up
anyone looking to burn calories without traditional cardio
beginners to advanced exercisers!
How is this different from other workouts?
This program includes a blend of cardio, dance, and strength; whereas, traditional barre classes just focus on ballet.
Do I need to have dance experience to do this program?
Nope! Anyone can start this workout, and the program includes a short foundational intro that walks through a few of the main moves.
(Select the 3 month option to get the free 14-day trial)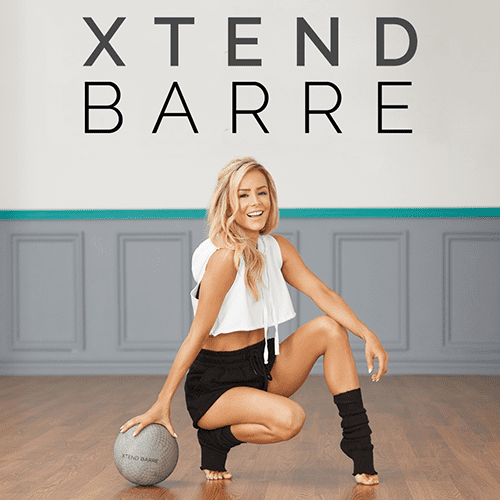 Do I need a ballet barre to do Xtend Barre?
No, you just need a sturdy chair or counter. Even the back of your couch will work!
Can I do this workout if I'm pregnant?
This program isn't designed to be a pre or post natal workout.
If you're currently pregnant or a new mom, we recommend looking at Barre Blend's pre- and post natal workouts. You should also ask your doctor before starting any program as well.
How many times a week should you do barre?
Some Barre moves take practice — so give yourself time to learn the moves. The Xtend Barre Schedule includes a workout each day of the week, but 3 to 5 times a week is a great place to start, too!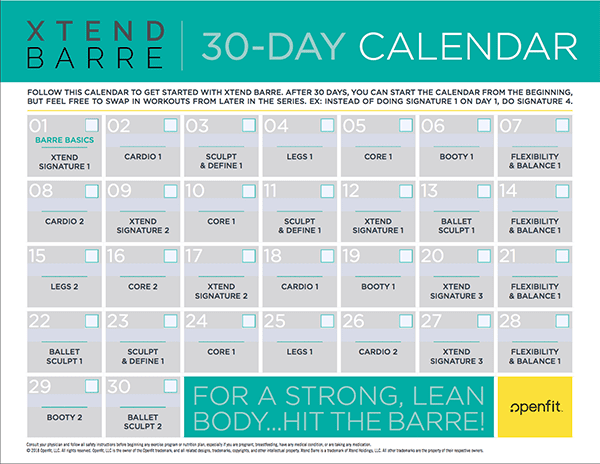 Xtend Barre Schedule
Beachbody offers a few different Xtend Barre calendars. Each of them suggest 7 workouts a week, but you can always take a rest day when you need!
If you need to modify it to be less per week just keep going at your own pace but following the order.
The workouts included are: Signature (total-body), Cardio, Legs, Booty, Core, Sculpt & Define, and Flexibility & Balance.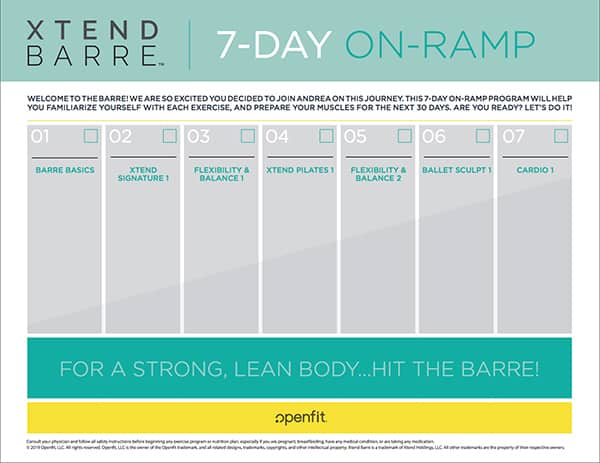 You can grab the different Xtend Barre Schedules here:
Where can I stream Xtend Barre?
You can stream it on Beachbody on Demand (BOD).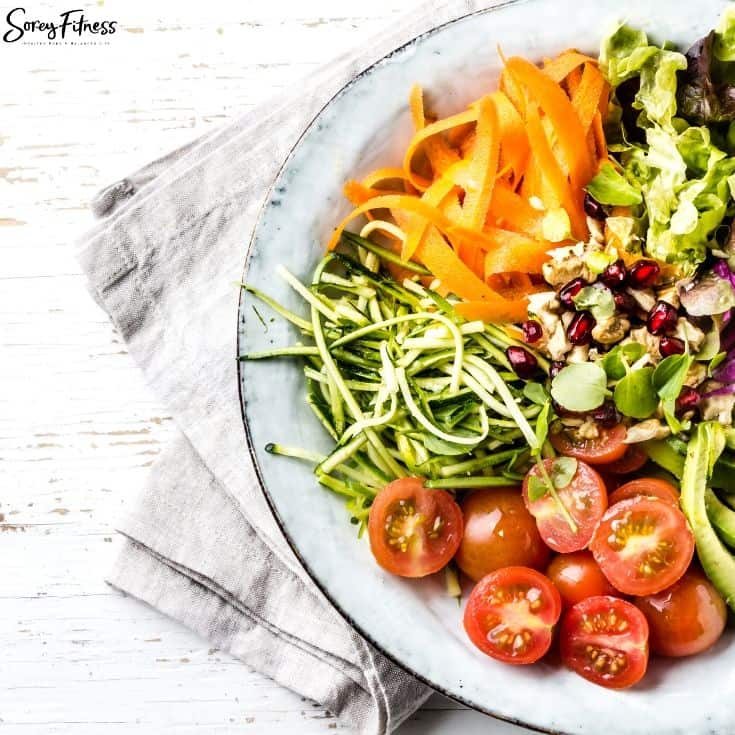 What kind of nutrition plan should I follow?
Your Beachbody on Demand membership includes access to their nutrition plan. You can use it or any nutrition plan you feel comfortable with!
Here are few other options:

How much does Xtend Barre cost?
You can get access to Xtend Barre home workouts through Beachbody on Demand. It's currently $119.95 a year.
(Select the 3 month option to get the free 14-day trial)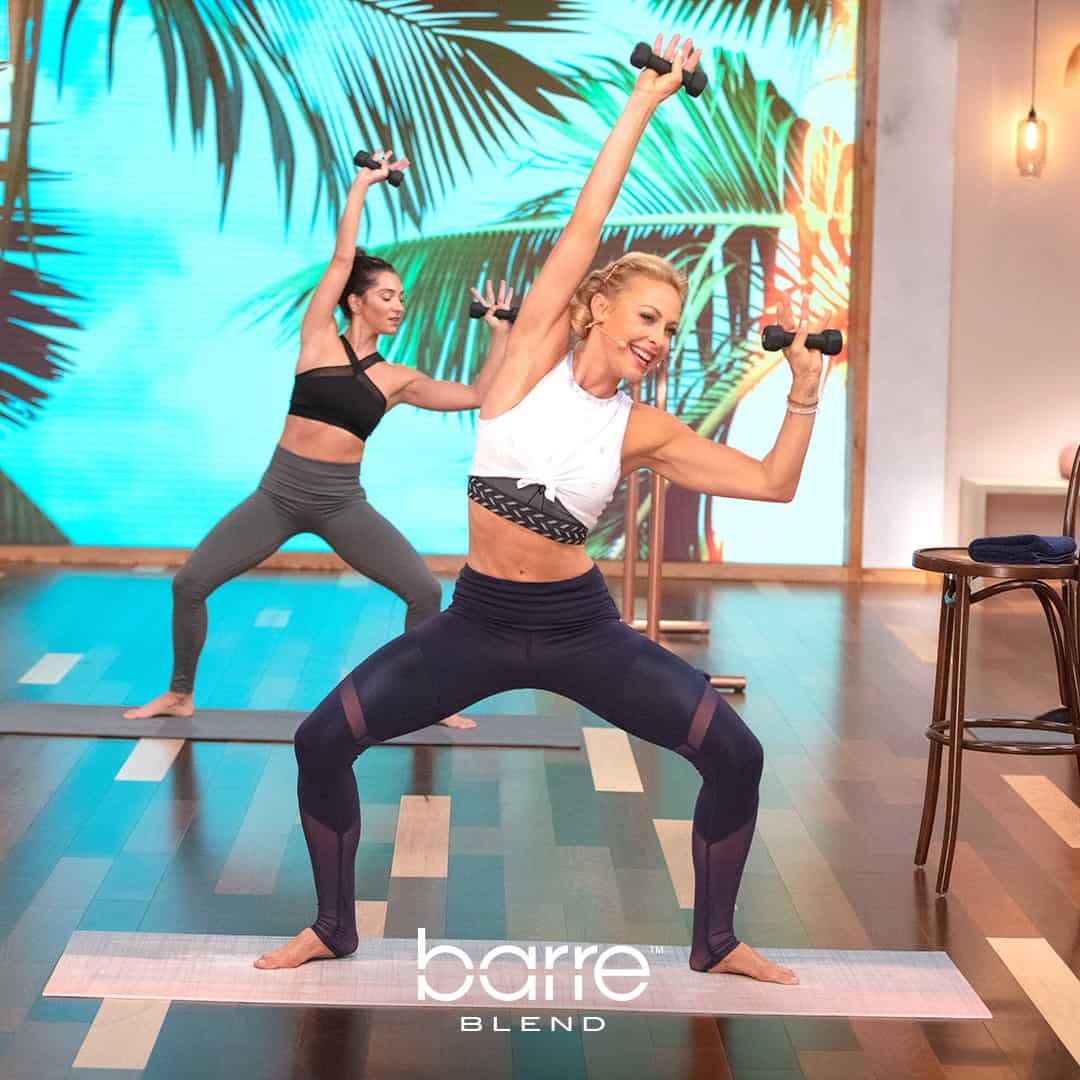 Xtend Barre VS Barre Blend
Out of Xtend Barre and Barre Blend, we personally chose Beachbody's Barre Blend for a few reasons:
Barre Blend is on Beachbody on Demand, and Beachbody offers more workouts at the same price.
There are 8 weeks of unique workouts so you never repeat a single workout twice!
We love the 10-minute enhancement videos you can add on for an additional challenge.
The calendar is only 5 days a week with 2 optional days versus 7 days a week.
Each week the program gets a little harder so you never plateau!
Barre Blend is less of a traditional barre class. It's more focused on muscle endurance and cardio.
You can also try Barre Blend, Beachbody's barre workout, for free with their 14 day free trial! (Just select the 3 month option from the dropdown to get 2 weeks free!)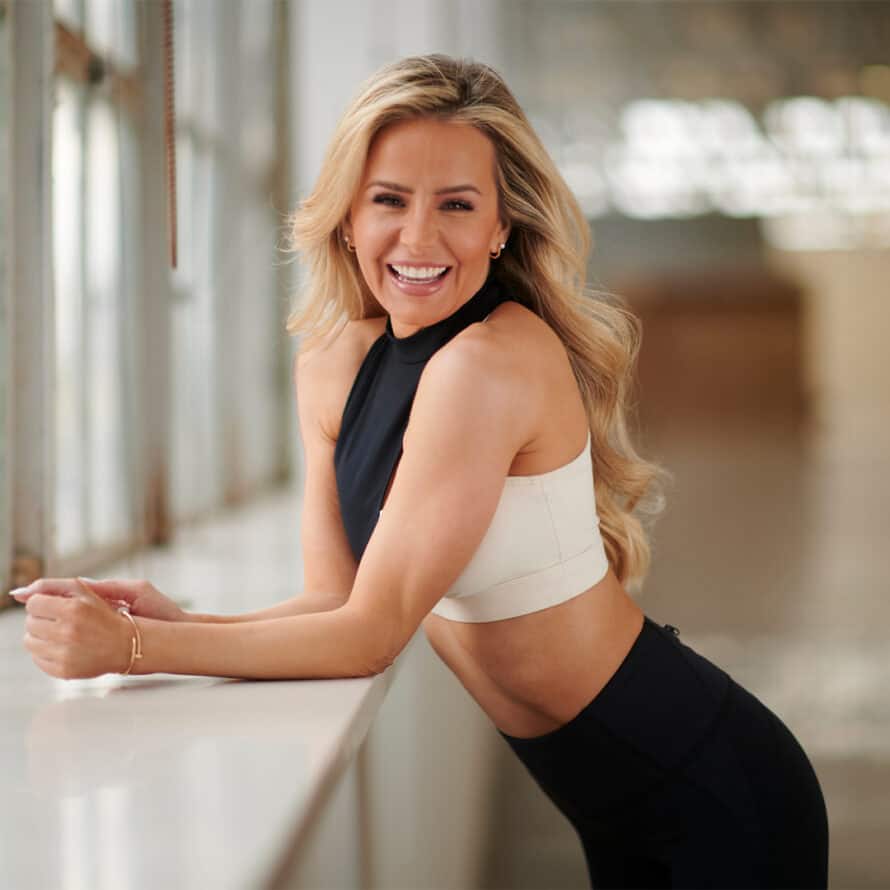 Is Andrea from Xtend Barre married?
No, Andrea Rogers is single. She is a mom to two daughters, a celebrity trainer, and former dancer. Check out her bio for more information on Andrea!
(Select the 3 month option to get the free 14-day trial)
† Results vary depending on starting point and effort. Exercise and proper diet are necessary to achieve and maintain weight loss and muscle definition. See our full terms of service for more details.