4 Week Gut Protocol Meal Plan, Recipes & Food List Ideas
This post may contain affiliate links. All opinions shared are my own. As an Amazon Associate I earn from qualifying purchases. Click to view our full disclosure.
Autumn's 4 Week Gut Protocol is designed to help you maximize your digestion and improve your gut health, but the meal prep can be tough! Below, you'll find a sample 4 Week Gut Protocol meal plan, as well as, recipes and a sample food list.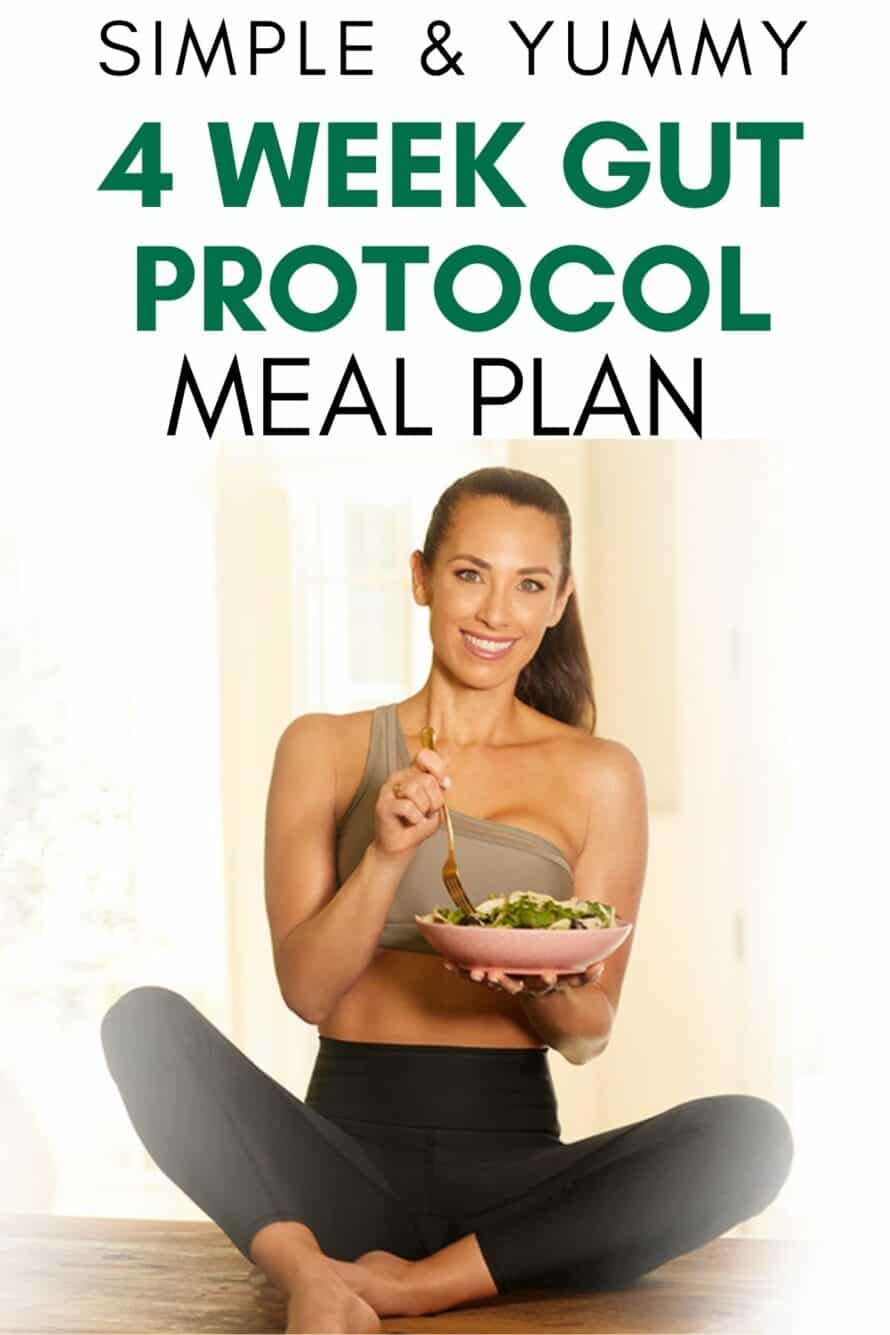 Of course, these 4 Week Gut Protocol recipes don't replace the whole program. If you haven't purchased it already, you may like our 4 Week Gut Protocol Review, or you can also get the nutrition program here!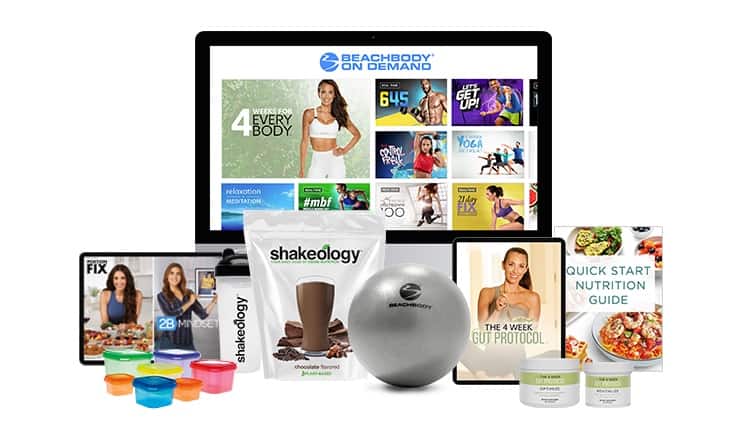 4 Week Gut Protocol Food Lists
Autumn's nutrition program includes the color coded containers and a tweaked 21 Day Fix food list. She's removed some foods and included more plant options! You'll see non-animal proteins on the "red" list which is also new!
Her 4 Week Gut Protocol food list eliminates common digestion disruptors including:
dairy
gluten
alchohol
artificial sweeteners
processed soy
corn

4 Week Gut Protocol Supplements
The 3 supplements are optional but recommended. The 4 Week Gut Protocol supplements are: vegan Shakeology, Beachbody Optimize, and Revitalize.
Shakeology is a nutrient-dense shake designed to help support your digestion system.* Get a sampler of vegan flavors here.
Optimize focuses on the absorption of nutrients and the bioavailability for a functional digestive tract.*
Revitalize is a blend of prebiotics and probiotics to help support good flora in the gut.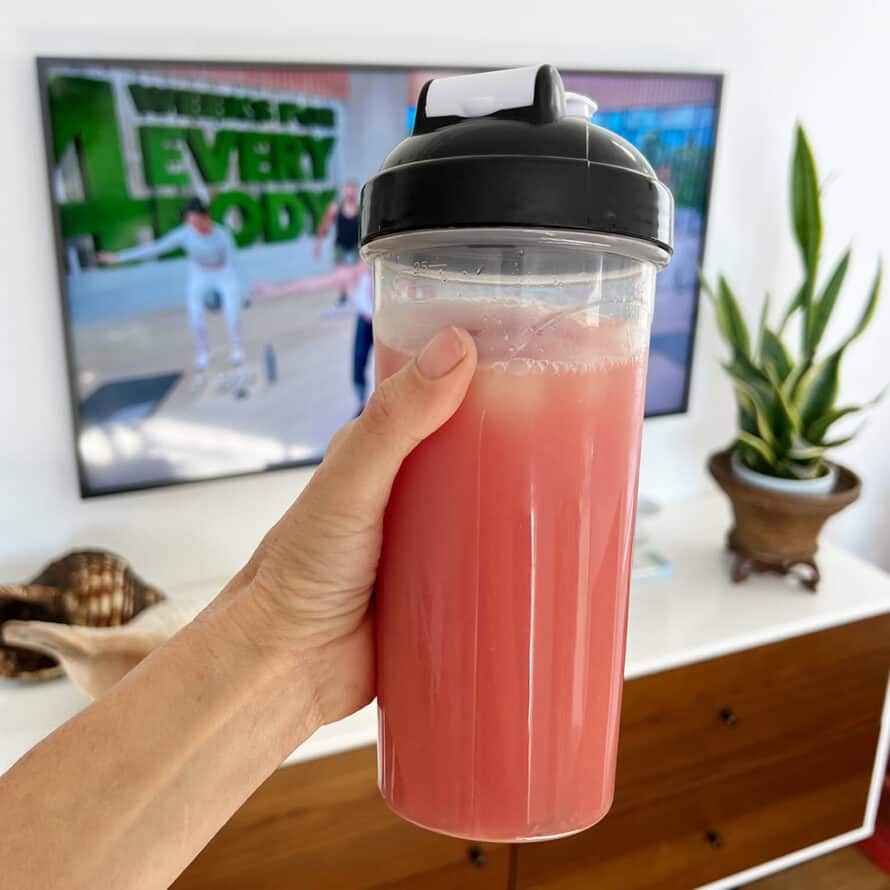 If you're consuming Beachbody Energize you can keep taking it.Energize helps enhance exercise performance and sharpen your focus so you can finish your workouts strong.*
*These statements have not been evaluated by the Food and Drug Administration. This product is not intended to diagnose, treat, cure, or prevent any disease.

Creating Your 4 Week Gut Protocol Meal Plan
You'll use color coded portion controlled containers with this program. You'll also be put into a plan based on your current weight and goals.
If you've followed a 21 Day Fix meal plan, this will be familiar to you!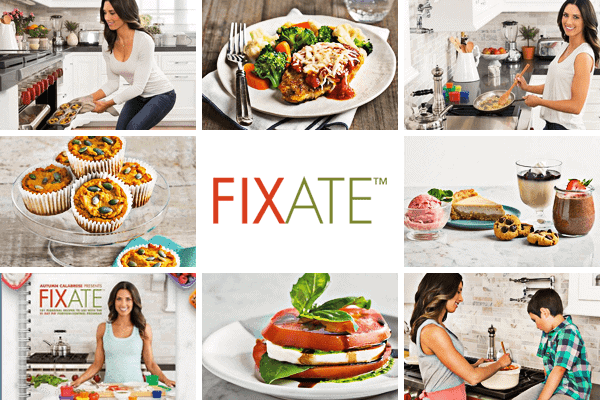 With that said, you will need to make changes and honor the 4 Week Gut Protocol food lists compared to the 21 Day Fix.
Each week may change as well — which is all outlined in the program.
Sample 4 Week Gut Protocol Meal Plan
Below is a sample meal plan for Plan A.
Some recipes are from FIXATE which is available as a cookbook or as a PDF under FIXATE for Beachbody on Demand Members.
There are also recipes under the 4 Week Gut Protocol tile on Beachbody on Demand as well.
Plan A eats the following throughout the day:
6 Green (Veggies)
2 Purple (Fruit)
2 Red A (Protein)
2 Red B (Protein)
1 Yellow A (Carbs)
1 Yellow B (Carbs)
1 Blue (Healthy Fats)
1 Orange (Seeds & Dressings)
3 teaspoons (Oils & Nut butters)
This equals out to be between 1200 and 1499 calories. These days are based around Week 1 & 2 on plan A.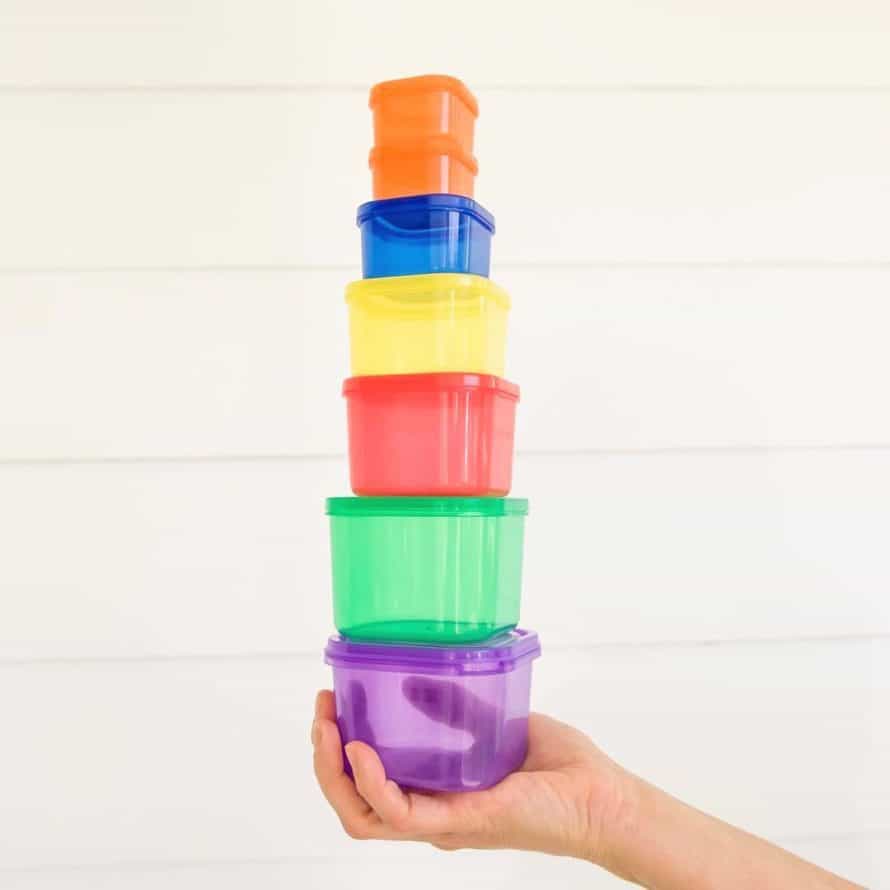 4 Week Gut Protocol Sample Meal Plan
Day 1
Breakfast
Vegan Shakeology with frozen berries and cauliflower, oats, and 2 oz unsweetened coconut milk
Snack
Matcha with 1 drop Stevia and 2 oz unsweetened coconut milk
Lunch
Tuna with green beans, pepper, and ghee
Snack
Shashito peppers, coconut yogurt, seeds, mango and blueberry mix
Dinner
Chicken with peas, mixed vegetables, beets, sweet potatoes, and 1 tsp coconut oil.
Day 2
Breakfast
Vegan chocolate Shakeology with spinach and kale mix with frozen mixed fruit with gluten-free oats with 1 tsp of peanut butter
Snack
Chickpeas or vegan protein of your choice
Lunch
Fixate Sloppy Joe meat with spaghetti squash and green beans
Snack
Coconut yogurt with blackberries and seeds
Dinner
Chicken with sweet potatoes with 2 servings of vegetables with ghee
Day 3
Breakfast:
Vegan Shakeology with spinach, 1/2 a banana, 1/2 cup strawberries, water and ice with a side of gluten-free oatmeal topped with cinnamon and 1 tsp MCT oil.
SNACK
Chickpea with 1 tsp extra virgin olive oil with chopped onion, parsley, sprouts, and bell pepper
Lunch
Open-faced crunch hummus sandwich (Recipe is in the program — just use 1 slice of bread and 1/2 the hummus)
Snack
Tuna with chopped celery, sliced fennel, sea salt, pepper, 1 tsp EVOO
Dinner
Chicken Lettuce Wraps (recipe is in the program) with a small side mixed green salad with 1/2 the dressing and onion.
Day 4
Breakfast:
Vegan Shakeology with half a banana, unsweetened almond milk (flavorless), cinnamon with gluten-free oatmeal and strawberries.
Lunch
Sweet potato bowl — chopped sweet potato with broccoli, leeks, peppers, kale, ground turkey, garlic, sesame seeds, 1 tsp extra virgin olive oil
Dinner
Cauliflower Rice Bowl – Cauliflower rice with pico de gallo, jicama, snow peas, onion, avocado, beans, chicken, 1 tsp extra virgin olive oil
Day 5
Breakfast:
Vegan Shakeology with half a banana and frozen berries, 1 tsp coconut oil, seeds
Lunch
Mixed Veggie Bowl – Potato, salmon, zucchini, asparagus, 1 tsp extra virgin olive oil
Snack
Carrots and cucumbers with hummus
Dinner
Fixate Vegan Eggplant Cannelloni with cauliflower rice and ground turkey topped with 1 tsp extra virgin olive oil
More 4 Week Gut Protocol Recipes
You can include many of your favorite gluten and dairy free recipes with a few tweaks! We have been pulling from the 4 Week Gut Protocol recipes in the program, as well as, Autumn's FIXATE cookbook because it outlines the container amounts as well.
Cooked spaghetti squash with ground turkey and onions and any other veggies you'd like
Fixate breakfast sausages
Fixate pancakes
Fixate sloppy joes (with gluten-free bread)

5 Other Things to Track
As you start tracking your containers, you may also want to make notes about your water intake and if you kept your added sugar less than 10 grams per day.
We also like to make a note about how well we slept, as well as, our energy level and mood!
The 5 (Other) Things to Track
Water intake
Less than 10 grams of added sugar
Quality of Sleep
Energy Level
Mood
4 Week Gut Protocol Meal Plan Helpers
Our clients also have found these steamer options to be super helpful in their meal prep!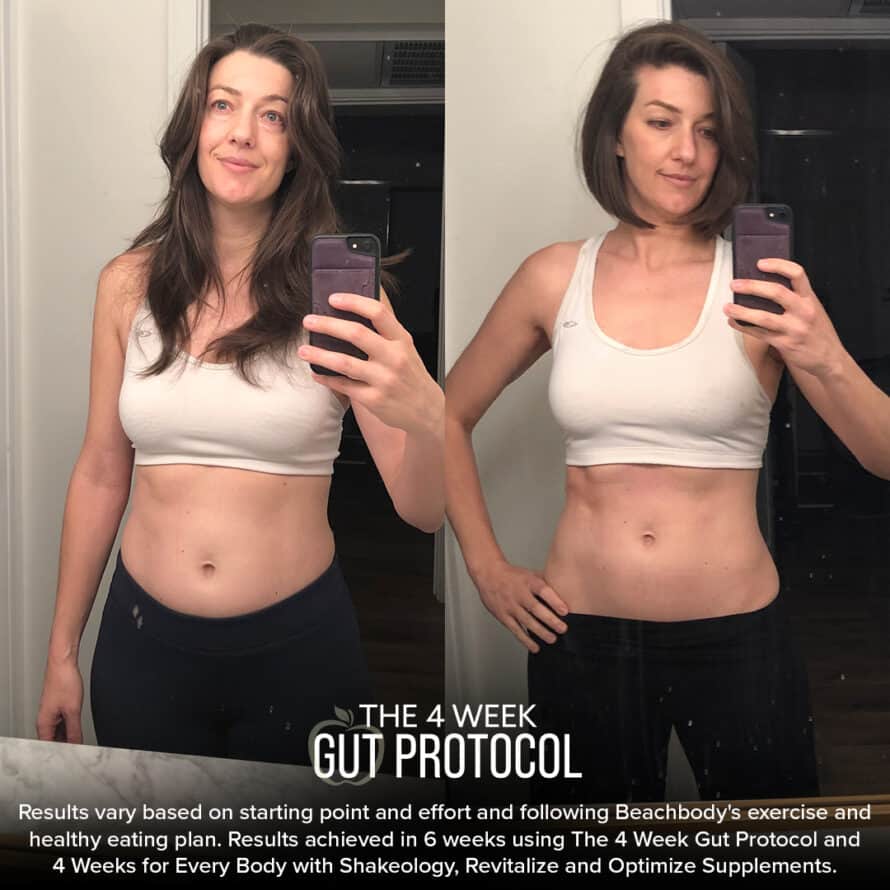 Get started with 4 Week Gut Protocol
It's important to note — you will need a BODi membership to stream the workouts, but you can buy the nutrition program on its own.
Get Autumn's 4 Week Gut Protocol Workouts + Nutrition Program and/or the Revitalize & Optimize Bundle.
Not sure this program is for you? Take Autumn's Free Gut Check Quiz
Need additional support on your health journey?
We'd love to help you. Let us know a little bit about yourself using the form below!