What to Know About 4 Week Gut Protocol by Autumn Calabrese
This post may contain affiliate links. All opinions shared are my own. As an Amazon Associate I earn from qualifying purchases. Click to view our full disclosure.
Autumn Calabrese's 4 Week Gut Protocol and 4 Weeks for Every Body workouts are a comprehensive system to help improve digestive issues and overall health. If you're feeling a bit off or dealing with digestive issues like gas or bloating, this program could be a great fit for you!
Click here for access + bonuses!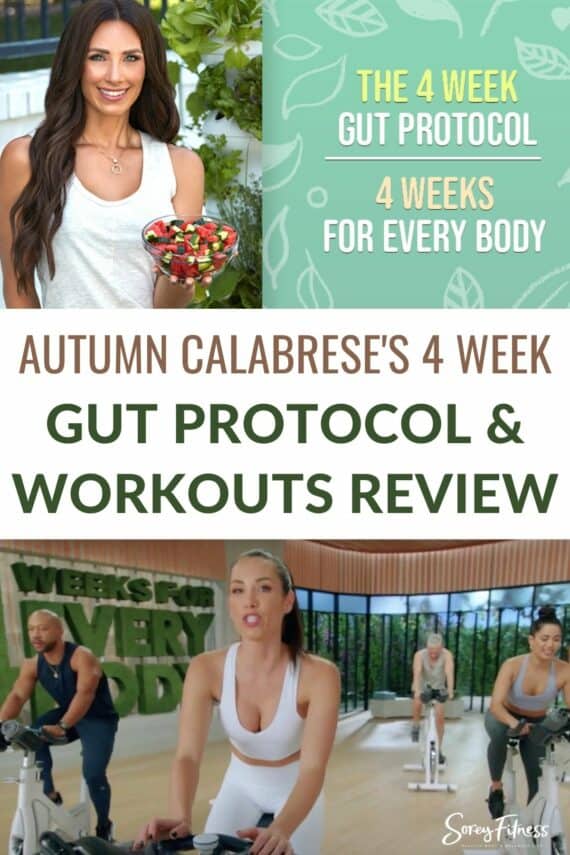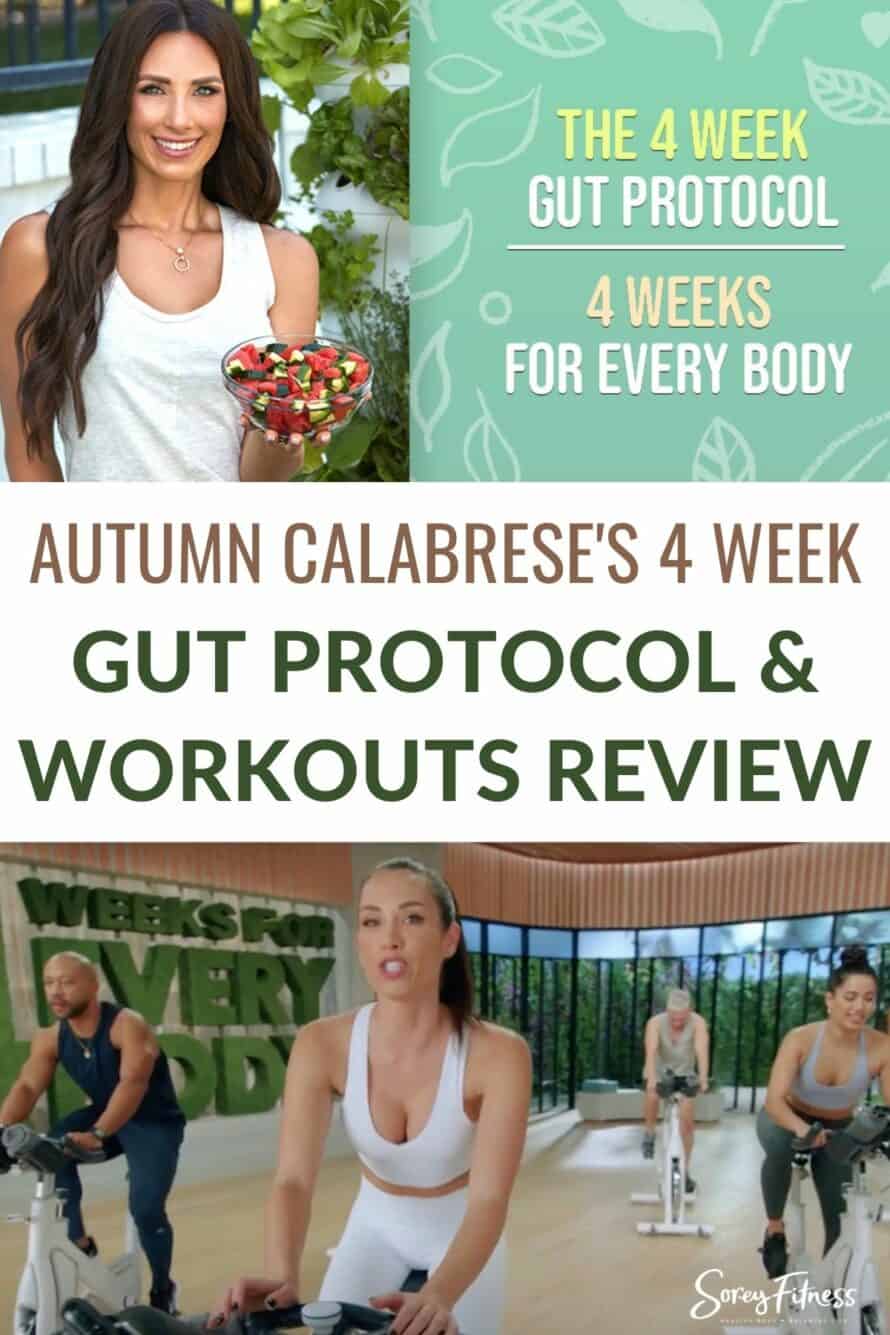 Sleep, stress, hormones, and your diet can cause gastrointestinal issues. Super trainer Autumn Calabrese spent years and partnered with experts to help solve her stomach issues, and now she's condensed years of knowledge into one simple program.
The goal? Identify foods that could be causing digestive sensitivities and include effective, no-impact exercise.

What is the 4 Week Gut Protocol?
The 4 Week Gut Protocol's comprehensive nutrition program provides a step-by-step elimination schedule to help identify food triggers, food sensitivities, and foods that optimize your digestion.
It also includes instructional videos, weekly tips, food lists, and gut-friendly recipes. This program also allows for bio-individuality to help you customize the program for your digestive issues.
Using principles from the 21 Day Fix and portion control containers, you'll also learn which foods are common triggers and find supplements to help you feel your best.
By the end of the 28 days, you'll know the 7 characteristically troublesome foods, as well as, how to effectively remove and replace them in your diet to help your overall well-being.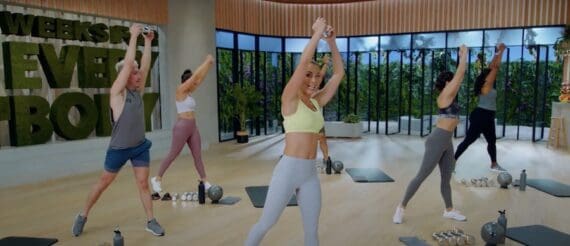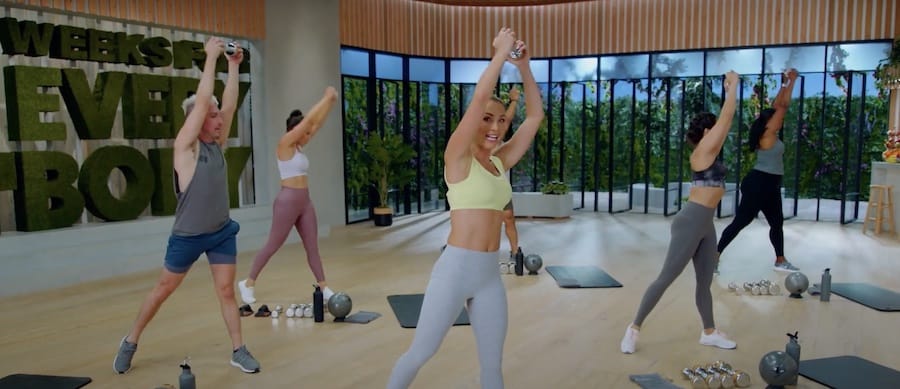 What are the 4 Weeks for Every Body Workouts?
The 4 Weeks for Every Body workouts are designed to help you see results and improve your gut microbiome during 4 Week Gut Protocol.
The fitness program includes four 30-minute unique workouts a week. They are beginner friendly and focus on eccentric (lengthening) strength moves and mobility.
You'll do 3 strength workouts and 1 low impact cardio workout per week. If you have the Beachbody MYX bike, you can also choose a cycling class.
At the end of each workout, Autumn's brother, Bobby, provides a snack to the cast and gives everyone a recipe to try at home.
*If you don't have Beachbody on Demand / BODi already (or add it on), you won't be able to access the workouts with just 4 Week Gut Protocol*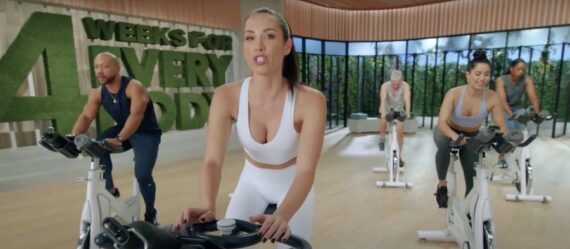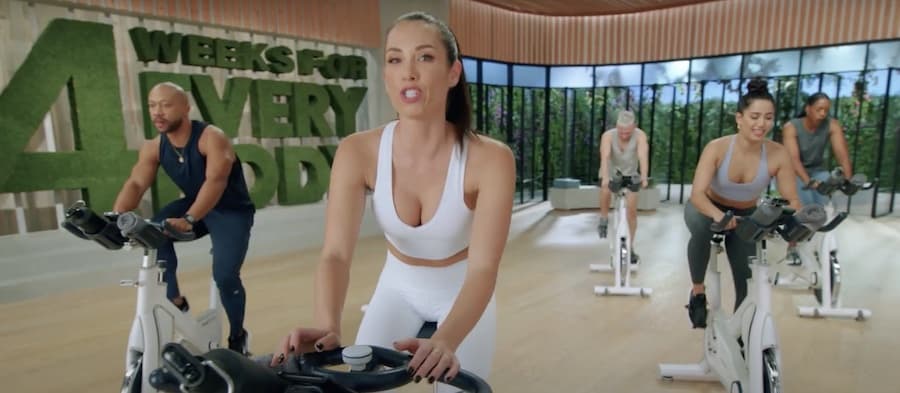 What equipment do I need for the workouts?
You'll need a pair of dumbbells and a core ball.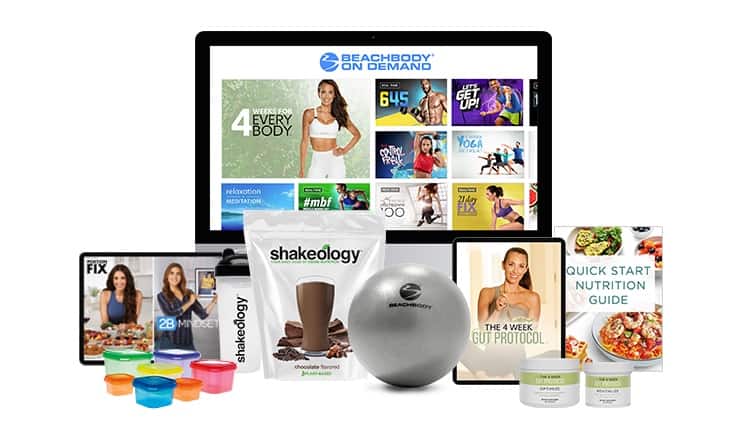 When will 4 Week Gut Protocol and 4 Weeks for Every Body be out?
Both the nutrition program and workouts are available now! The program is available in the US, Canada, UK, and France. Click here to get started!

Do you have to do the workouts and nutrition program together?
You can always do just the nutrition program or low-impact workouts on their own, but the test group saw better results by following both programs together.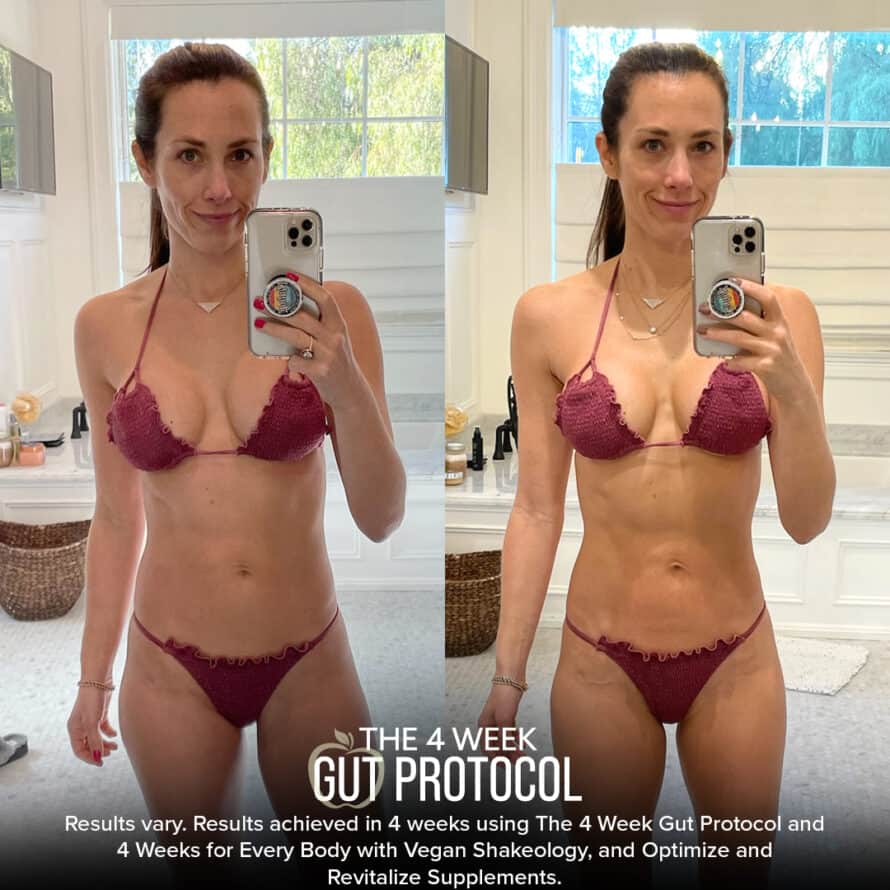 Who is this program for?
Anyone dealing with digestive issues could benefit from this program.
If you're not big on meal prep or planning your meals, you may want to skip this program though.
4 Week Gut Protocol Results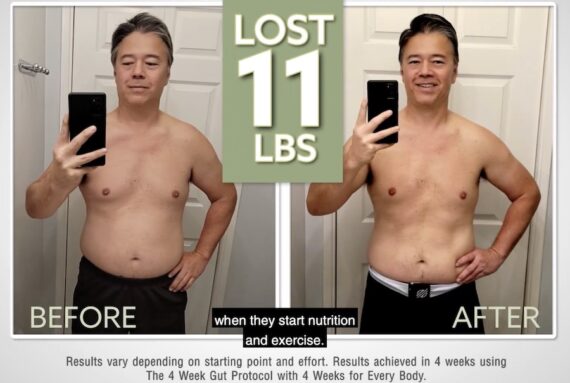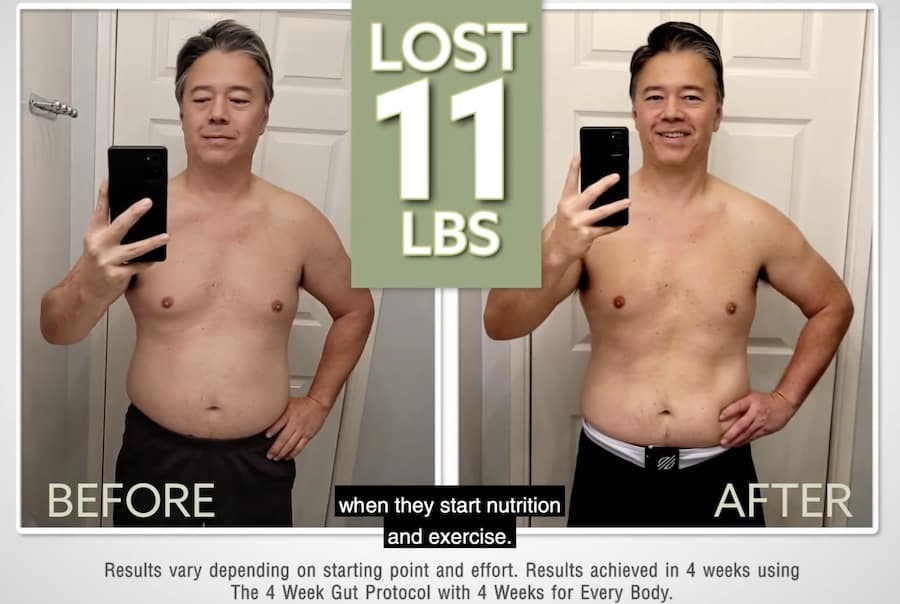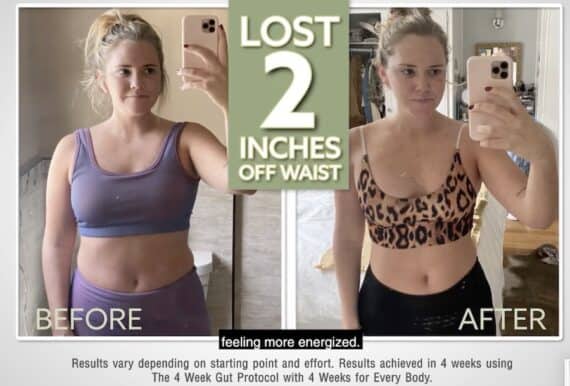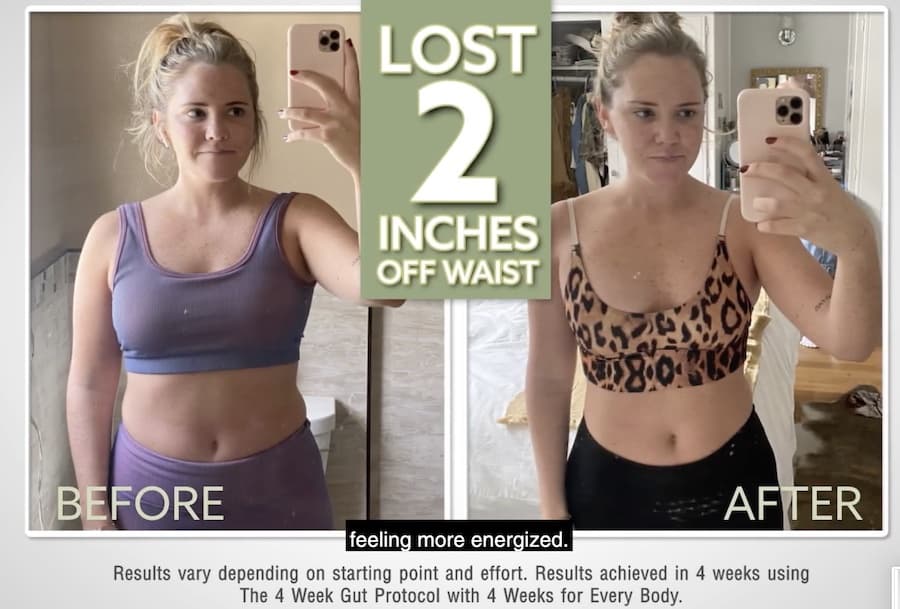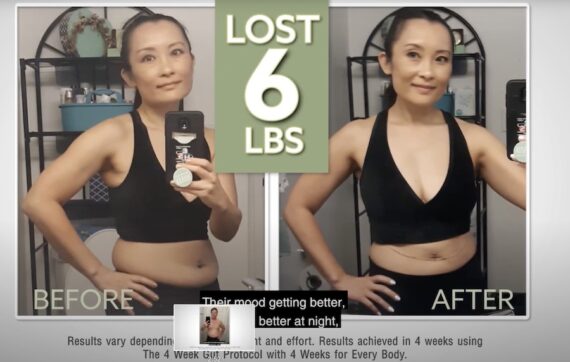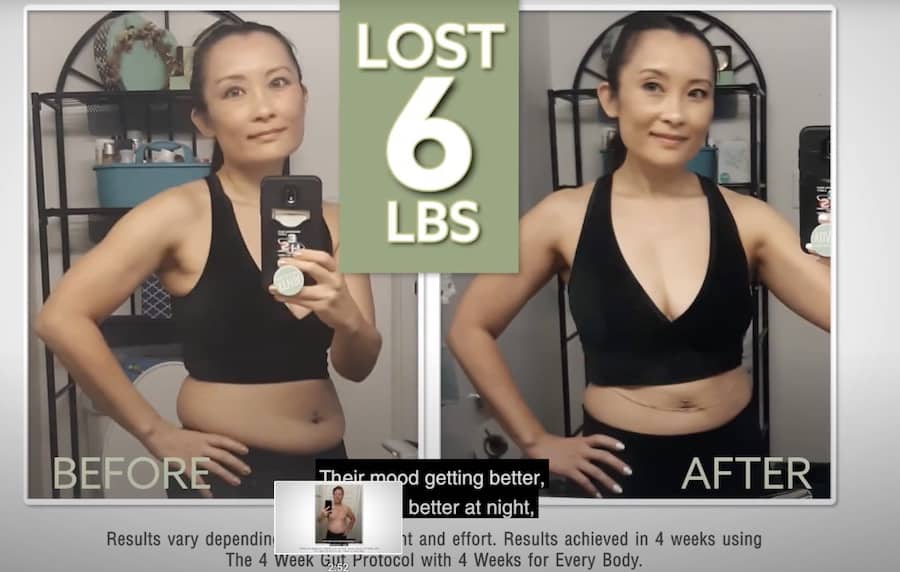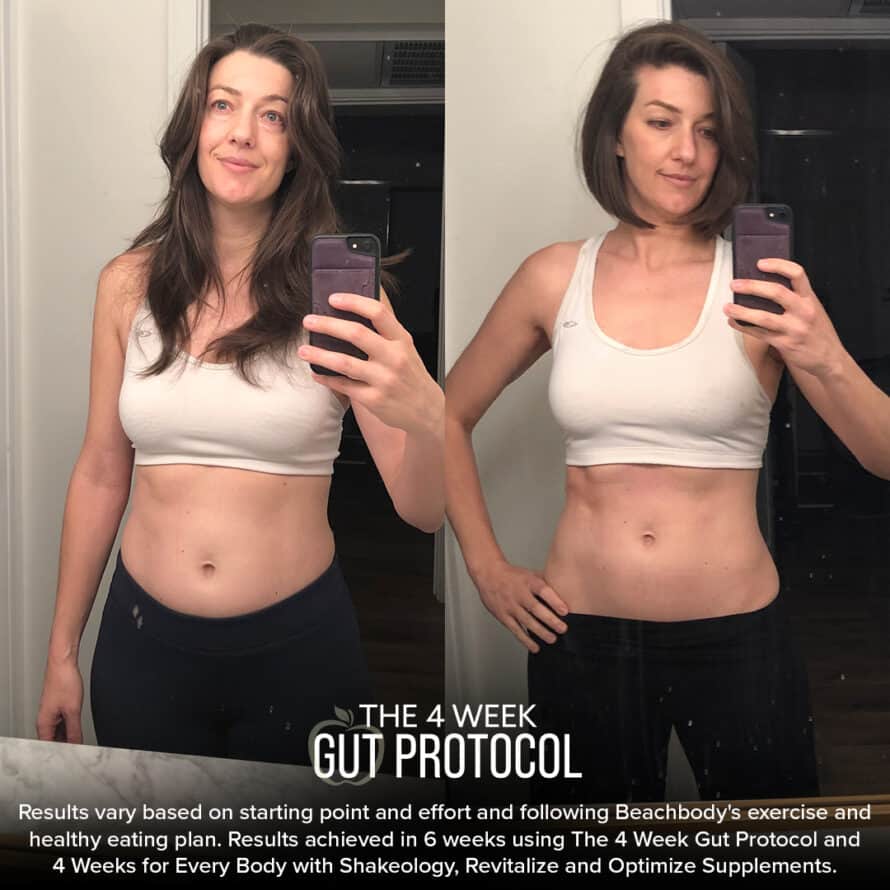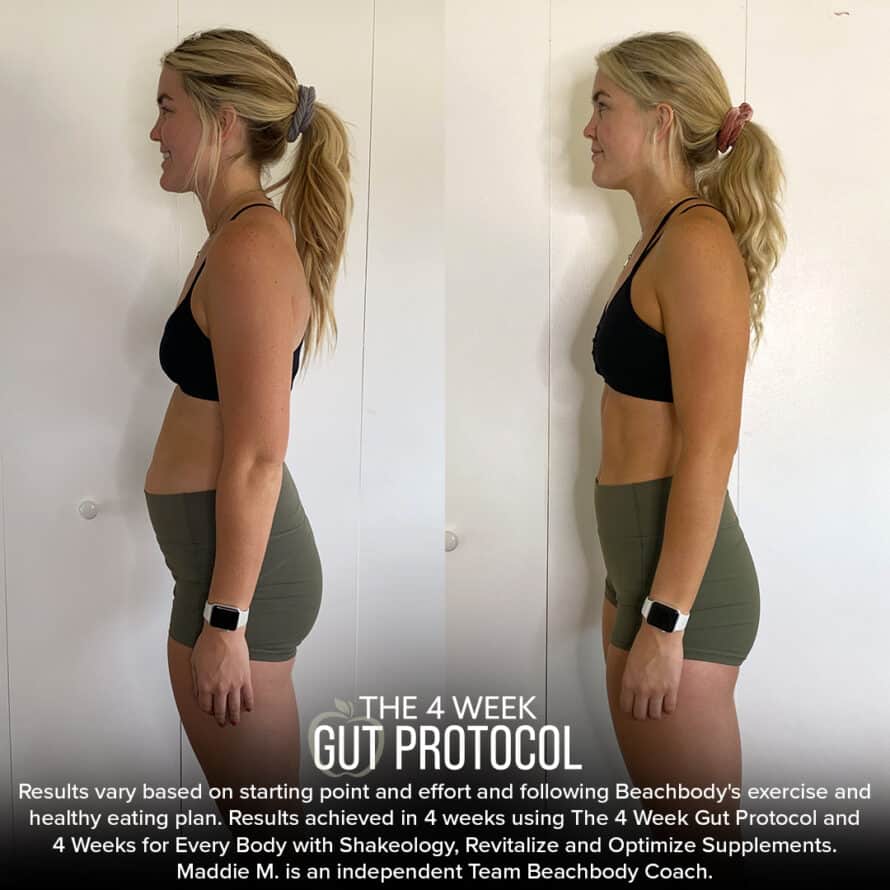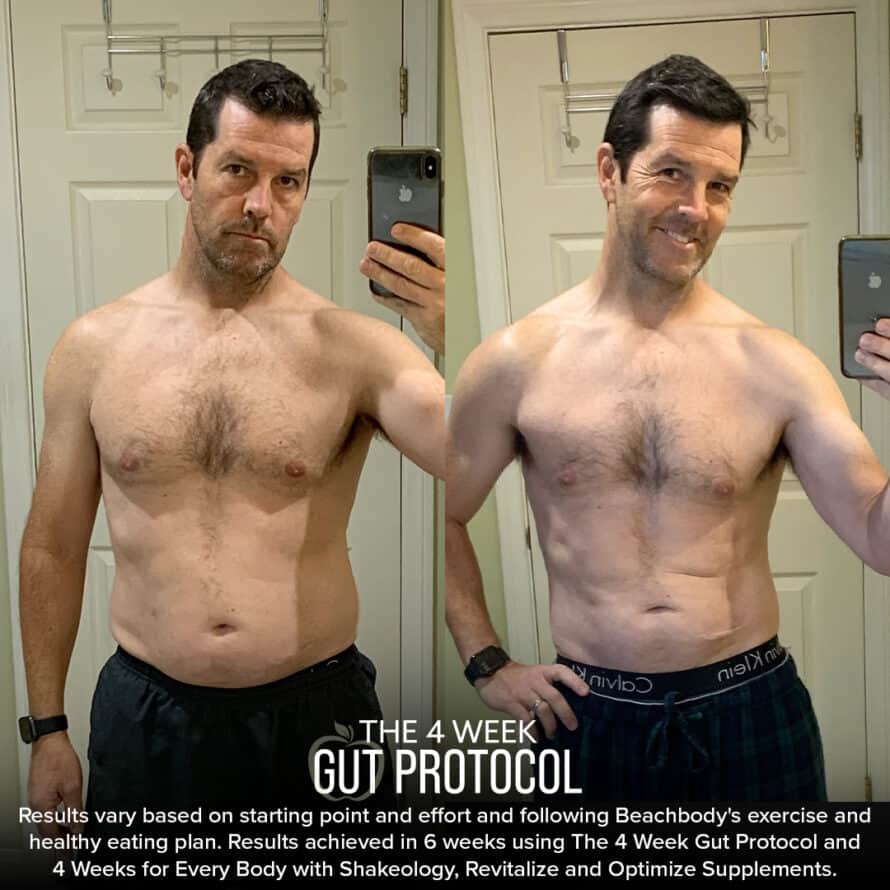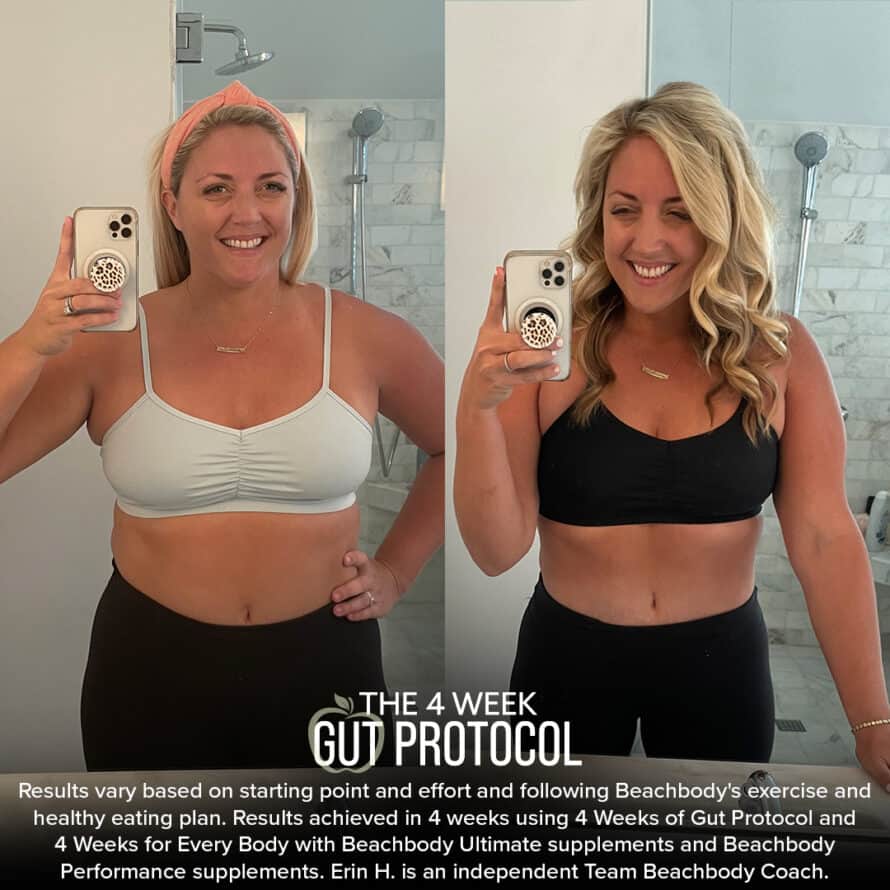 What are the 4 Week Gut Protocol supplements?
Autumn recommends Beachbody Optimize for digestive enzymes that help support nutrient absorption and bioavailability; the pre- and probiotic Beachbody Revitalize to help support beneficial flora in the gut, and Vegan Shakeology daily.
While you can do the program without these supplements, they've been found to support digestive health and help the body maintain the right environment for healthy intestinal flora.*†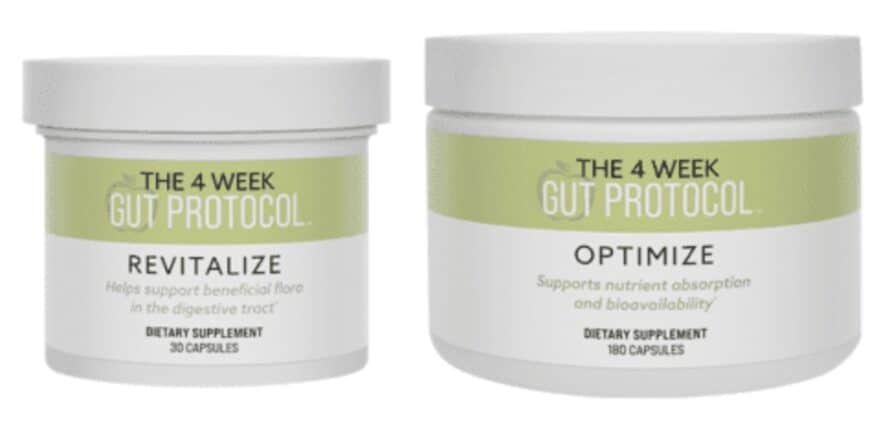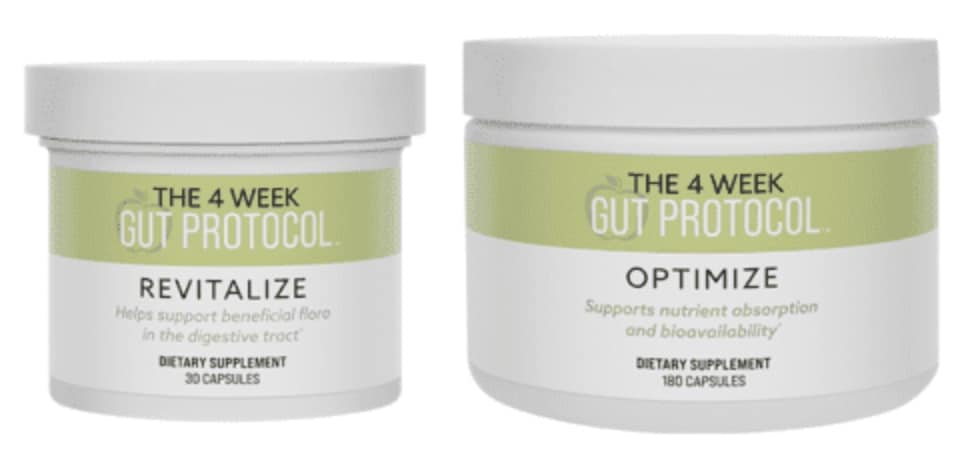 Could I do another workout program instead?
Autumn and the experts behind the program suggest sticking to a no-impact or low-impact workout while going through the 4 week program. So skip the intense 80 Day Obsession or 9 Week Control Freak workouts for now.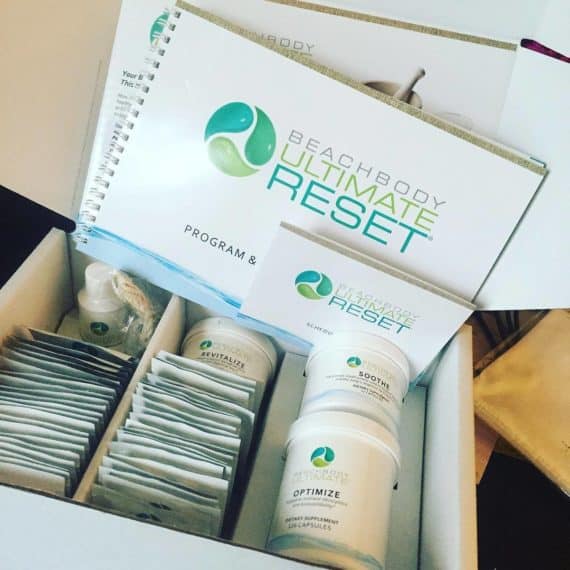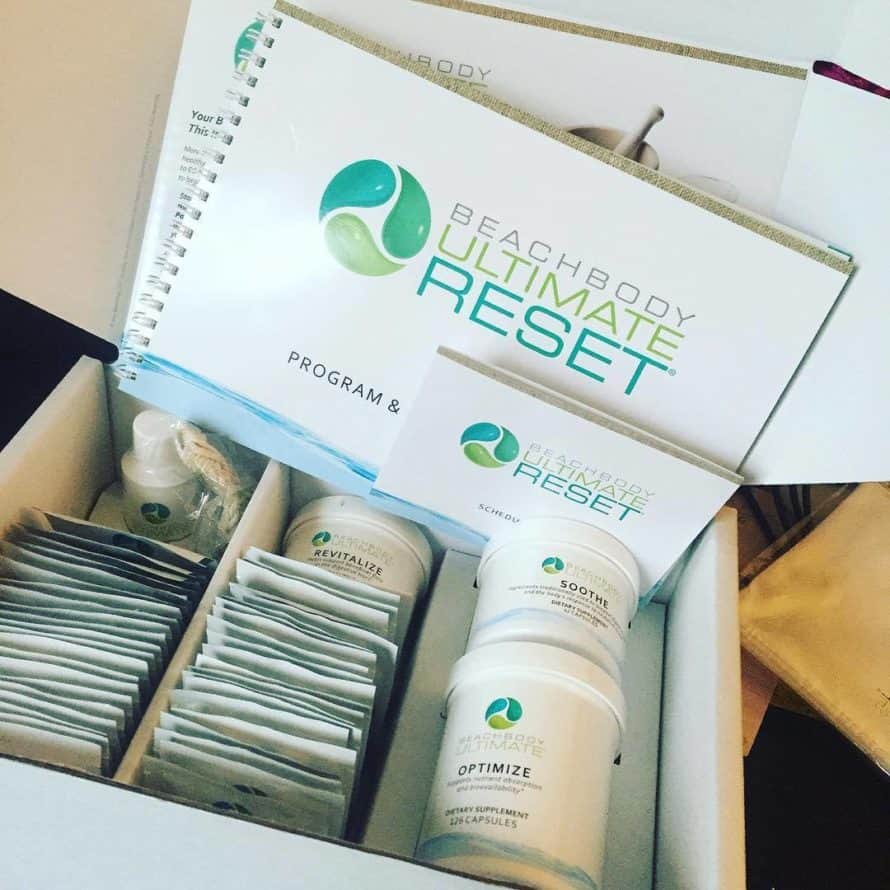 How is the 4 Week Gut Protocol different than the Ultimate Reset?
While both programs use the same supplements, the 4 Week Gut Protocol allows you more flexibility in your meals and customization. Because of this, you're also allowed to workout which is discouraged with the 21 Day Reset. The Ultimate Reset is also only 3 weeks versus 4.
If you're excited to improve your digestion and feel like yourself again, we're ready to help!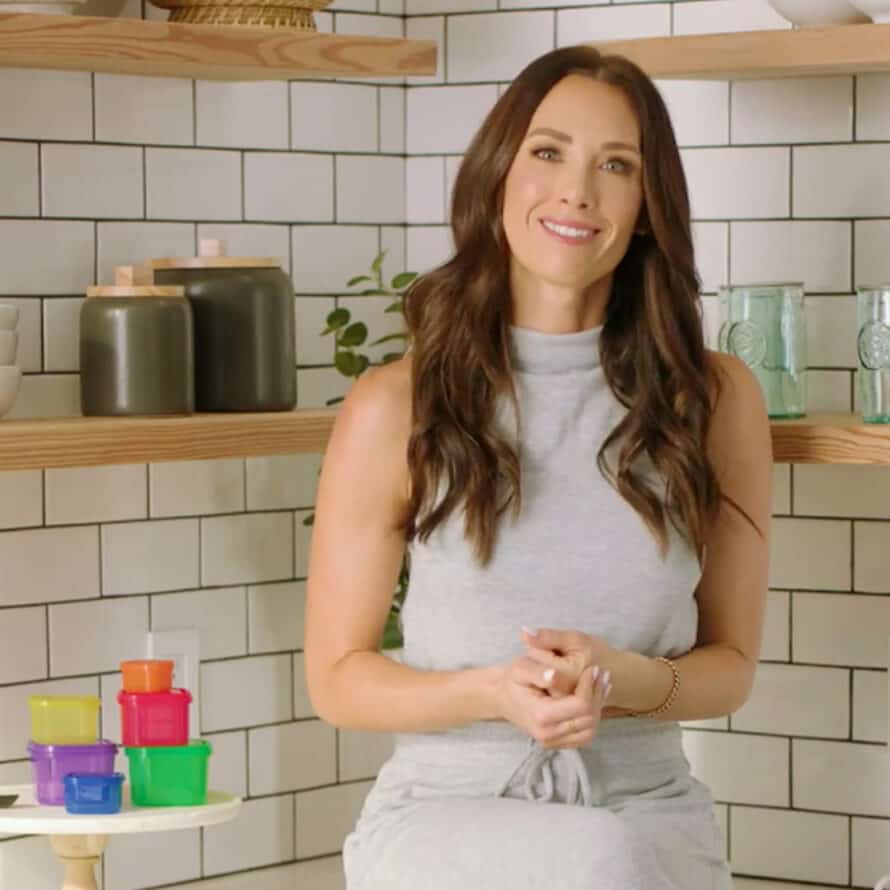 The Good, Bad, and the Ugly
Now that you know a little bit about the program and we've had time to see it — we have a few final words on it.
The Good
If you're excited to try new foods and recipes, or you're an Autumn Calabrese fan, you'll likely love the program.
The Bad
On the other hand, if you don't like meal prepping or planning out what to eat from a food list, this program isn't for you.
The Ugly
1. In our opinion (take it for whatever that's worth), the program could have been more organized. We were disappointed at how hard it was to find the recipes, and some of the guidelines could have been outlined in a simpler way.
Beachbody did respond to the bad user experience within the first few days of it launching, and it's helped….but it's still a bit overwhelming. If you're looking for a "eat this and you'll feel better" this isn't for you. We believe it works, but it takes work.
2. We also hate that if you buy this program and don't have Beachbody on Demand already, you don't get the workouts.
With all that said, this program is a great way to try new foods and get in more nutrient-dense options in!
Plus, the transformations coming out of the program have been amazing!
Get started with 4 Week Gut Protocol
It's important to note — you will need a BODi membership to stream the workouts, but you can buy the nutrition program on its own.
Get Autumn's 4 Week Gut Protocol Workouts + Nutrition Program and/or the Revitalize & Optimize Bundle.
Not sure this program is for you? Take Autumn's Free Gut Check Quiz
Grab Our 4 Week Gut Protocol meal plan & recipes