Keto Smoothies – Low Carb Smoothies You'll Love
This post may contain affiliate links. All opinions shared are my own. As an Amazon Associate I earn from qualifying purchases. Click to view our full disclosure.
While we're not following a keto diet, we love how creamy these low carb smoothies are! They can also be classified as keto smoothies because of their high fat, low carb nutritional value.
Since fruits are often off limits with the diet, we had fun finding new keto smoothies to try! They are quick, easy low carb, high fat breakfast!
We also love these keto smoothies because they allow you to skip meat for a meal. This makes the keto diet seem a little more realistic meal prep wise for us anyways.
Plus, the keto smoothies are typically cheaper to make than a meal with meat.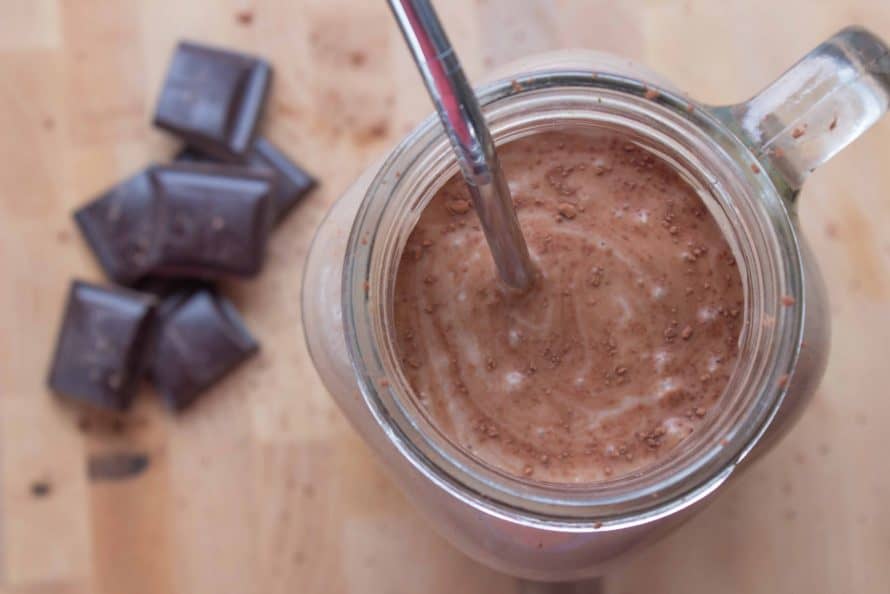 8 Keto Smoothies You'll Love
Chocolate Fat Bomb Smoothie 3g Net Carbs, 23g Fat, 28g Protein, 0g Sugar
Low Carb Green Smoothie Bowl 5g Net Carbs, 26 Fat, 10g Protein, 2g Sugar
Strawberry Avocado Smoothie 4g Net Carbs, 14g Fat, 2g Protein, 2g Sugar
Avocado Mint Green Keto Smoothie 4g Net Carbs, 23g Fat, 1g Protein, 3g Sugar
Low Carb Green Smoothie 4g Net Carbs, 19g Fat, 8g Protein, Sugar N/A
Vanilla Mint Matcha Smoothie 5.6 Net Carbs
Rainbow Chard Ginger Fruit Smoothie Nutritional Information Unavailable
Sugar Free Lemonade Frosty Nutritional Information Unavailable
Many Keto Smoothies Contain MCT Oil
But what is it?
MCT stands for medium-chain triglycerides. These are fats that are metabolized differently than other fats. They are broken down quickly and absorbed by the body versus being stored as fat.
This means that they have healthy benefits long-chain fats don't have.
The possible benefits of MCT oil are:
A sense of being full
Help the body burn more calories and possibly fat (source).
Promote a greater fat loss: (source).
They are found in coconut oil specifically, but you can also buy them as a supplement. One of the most popular brands is Bulletproof's Brain Octane.
The Basics of the Keto Diet
The Standard Keto Diet is 75% fat, 20% protein and only 5% carbs.
On the Keto Diet you'll eat mostly:
High Quality Meat & Fish
Eggs
Ghee, butter or cream
Cheese
Nuts & seeds
EVOO, Coconut Oil or Avocado Oil
Leafy Greens
Avocado
You'll also skip these foods:
Sugary foods
Starchy foods (including starchy veggies like yams)
Fruit
Beans and legumes
low-fat or diet products
processed foods
alcohol
A Sample Day on the Keto Diet
Breakfast: eggs with avocado and tomato
Lunch: 1 Keto Smoothie from Above
Dinner: Salmon with asparagus cooked in ghee
You may also like these Keto-Friendly posts: