Freshly VS Factor – Comparing the Two Meal-Delivery Services
This post may contain affiliate links. All opinions shared are my own. As an Amazon Associate I earn from qualifying purchases. Click to view our full disclosure.
We live in a world where meal-delivery services are aplenty and we're lucky enough to have the option to have great food delivered right to our front door. But when it comes down to it, what is the difference between the two meal-delivery companies, Freshly vs. Factor?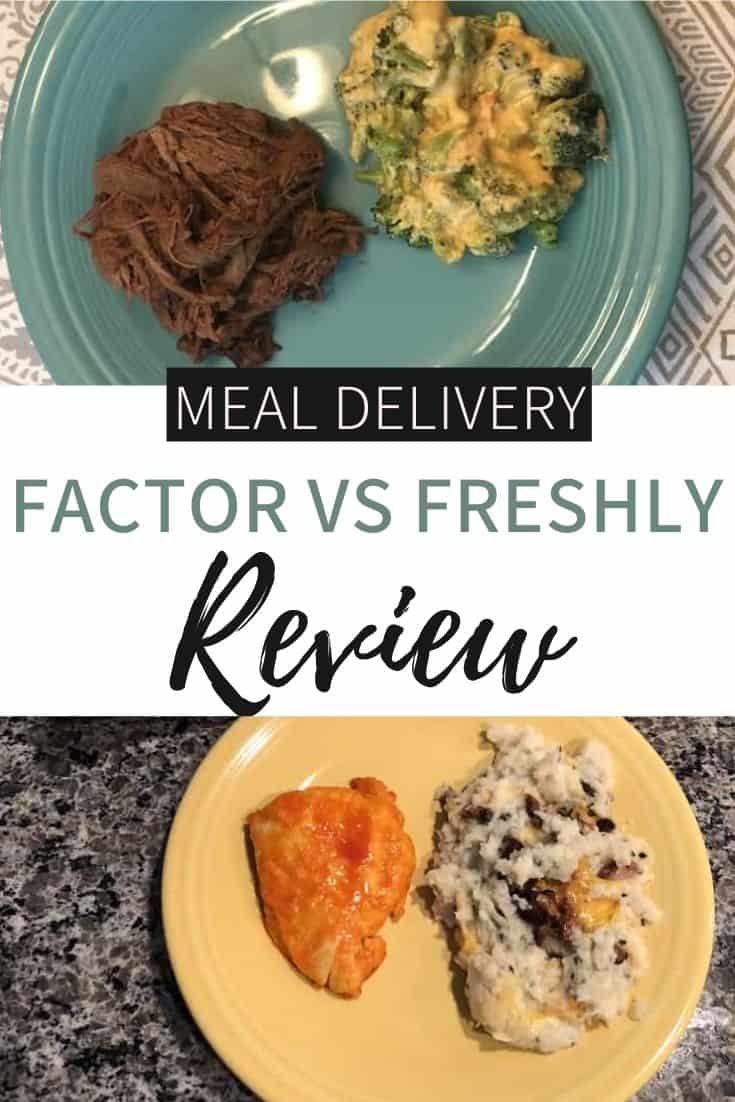 In this post, we'll dive into what they are, what they offer, and which one should be high up on your priority list. After we compare these two meal-delivery services, you just might be able to choose one to start with!
Who Will Love Meal Delivery?
Someone who loves a good meal but hates cooking
Anyone short on time to meal prep
Men and women burned out on cooking or getting takeout
Someone looking for an easy, healthy dinner option
Anyone that hates grocery shopping!
Someone looking for meals for 1 or 2.
Freshly VS Factor – Comparing the Two Meal-Delivery Services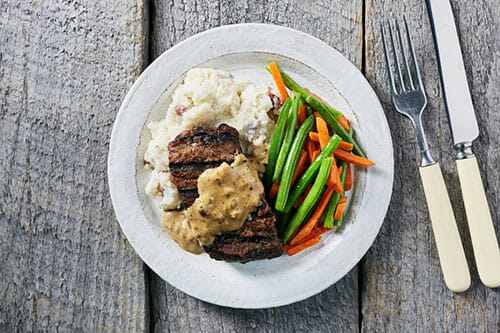 What is Freshly?
Freshly is a meal delivery service focused on classic meals made from all natural ingredients. We really love it because of the portion sizes and taste!
Average Price Per Meal: $9.99
Shipping Cost: $0
Delivery Area: 48 states
Freshly offers up 30 different meals that are ready to heat and eat. They create meals that then work for a wide variety of needs.
This type of meal-delivery service is great for families because, in addition to the meals, there are snacks that can be ordered and delivered as well.
You can literally have your entire week of meals and snacks set up and ready to go without ever leaving the house.
While they don't have specific KETO meals, they do offer meals that are lower in carbs and calories. You'll have to look through their offerings and find the ones that are best for your needs.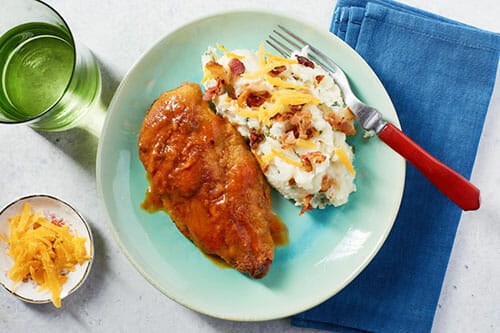 We like the buffalo chicken and chicken parm because they're low in calories and still taste great!
Pricing for Freshly is great as it starts as low as $8.99 and goes up to $12.99. Plus, they offer free shipping which is a great extra perk as well.
What is Factor?
Factor is a meal delivery focused more on paleo and keto meals. They use premium ingredients for athletes and people living a low carb lifestyle.
Average Price Per Meal: $12.50
Delivery Area: 48 states
This is a newer Keto-friendly meal-delivery service that allows you to give input on what foods you like and then have meal plans created for you and your Keto diet.
There is an option for you to choose your own meals as well, which is nice for meal planners and preppers like me!
The meals are delivered fresh, never frozen and all their meals are gluten-free, grass-fed pasture-raised, preservative-free, antibiotic and hormone-free, soy-free, and non-GMO.
While they don't have as many offerings as Freshly, they do have a variety of choices for Paleo, Keto, High Protein, Low Carb and more.
The meals are all at least $10 so it can be a tad bit more expensive than Freshly. Factor 75 offers free shipping as well and the portion sizes are nice, too.
Comparing the Two Meal Services
Taste: Freshly
This was a hard decision because we really love how Factor's meals taste too! We just have enjoyed more Freshly meals than Factor's.
Cost: Freshly
Freshly is a bit cheaper, but it's important to note that Freshly uses more meat and healthy fats in their meals which can increase the price to make them.
| | | |
| --- | --- | --- |
| # of Meals | Freshly | Factor 75 |
| 4 | $13.65 ($49.99) | $15 ($60) |
| 6 | $10.92 ($59.99) | $12.83 ($77) |
| 8 | | $13.38 ($99) |
| 9 | $10.92 ($89.99) | |
| 12 | $9.83 ($107.99) | $11.50 ($138) |
| 18 | | $11 ($198) |
Variety: Freshly
Freshly currently offers about 1/3 more meal options than Factor.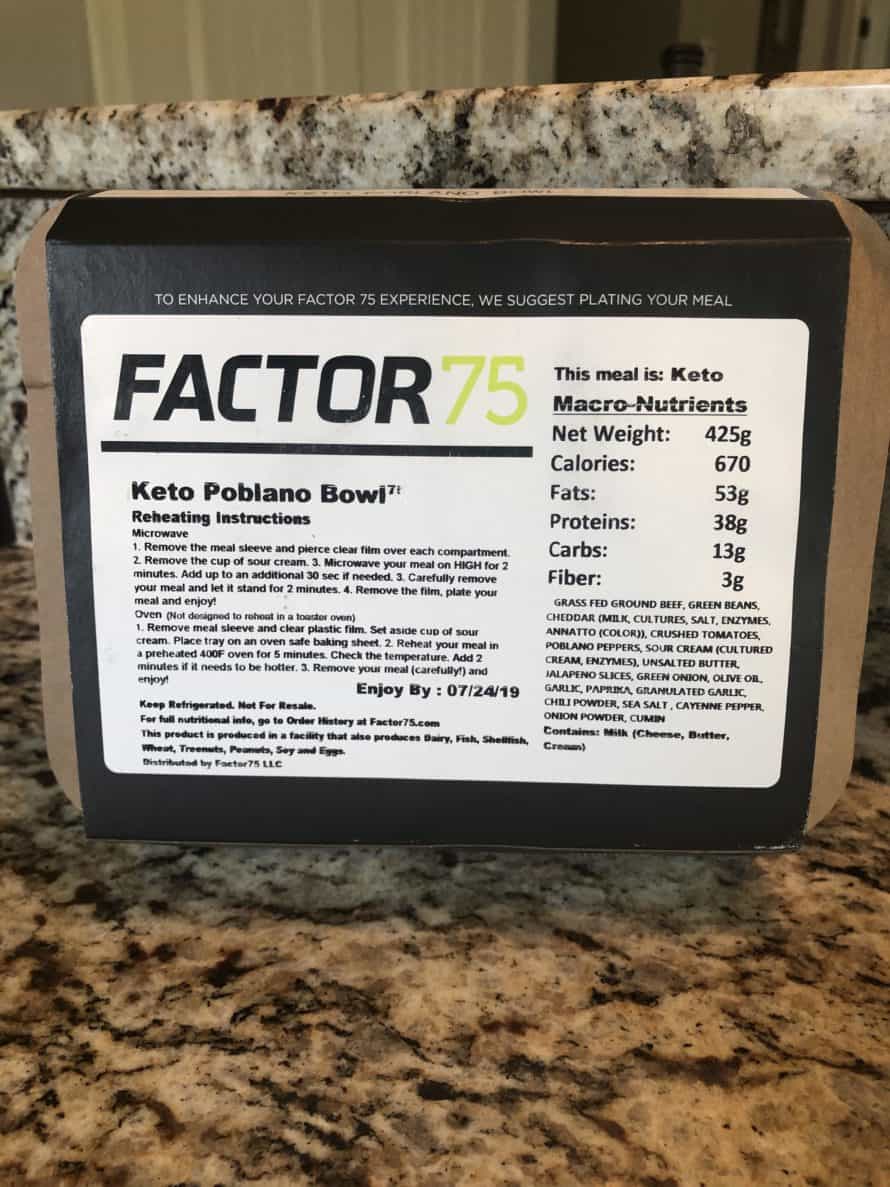 Nutrition: Factor
If you're looking for something specific for a keto or low carb diet, Factor is the best choice. It's easy to find meals that fit your macros, and they are all pretty tasty!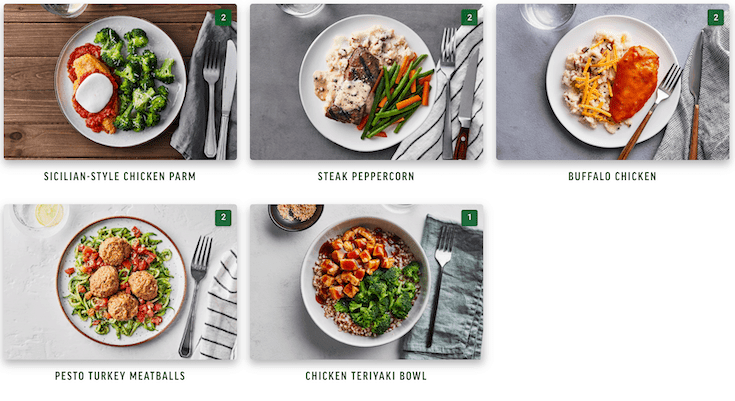 Website: Freshly
Factor's website has improved greatly since we first started using it though, and both are pretty user-friendly.
Customer Service: Tie
We had no issues with either company!
Packaging: Tie
Both meal delivery services arrived with no issue including during the hot Tennessee summer weather and rainy weather in the Fall!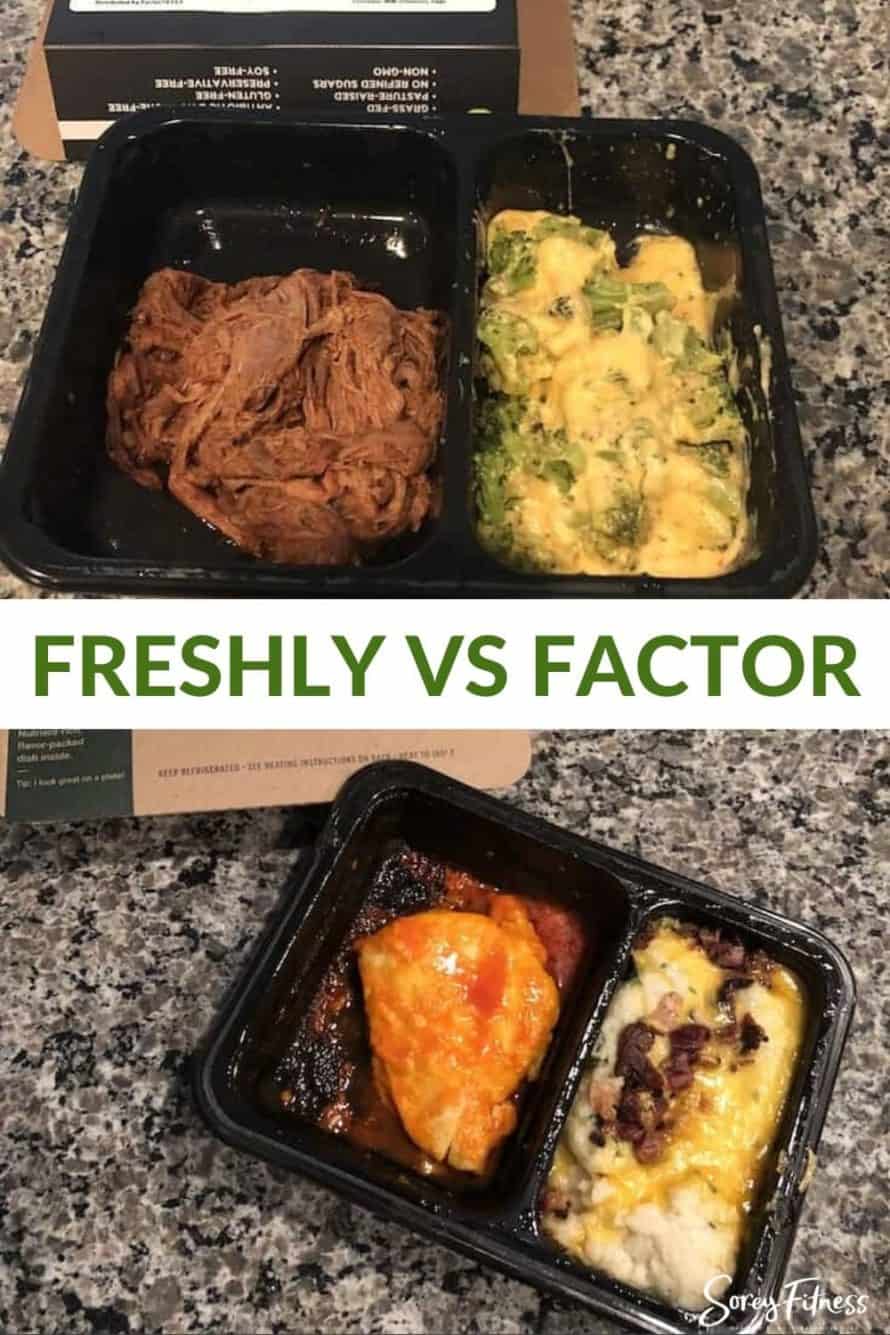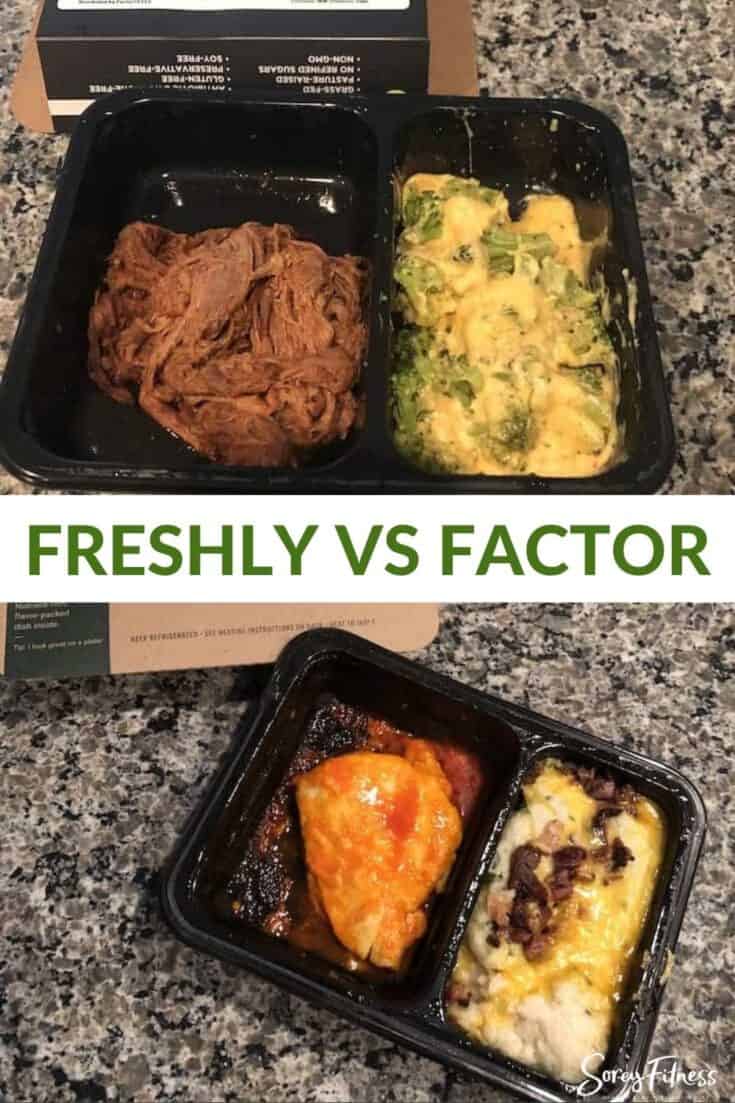 Freshly VS Factor – Final Thoughts
Both of these meal-delivery plans offer great food and great value. It really comes down to what you're wanting from your meal-delivery service.
If you're wanting a wide variety of foods that are family-friendly, Freshly is the best choice for you.
If you're looking for a way to stay Keto and live your low carb lifestyle, Factor needs to be your priority.
When it comes down to it, both offer a lot of value for the price.
Even though Factor might be a little bit more expensive, you can rest easy knowing that you don't have to stress out and find foods that are low carb and keto-friendly on your own any longer. For some people, that might be priceless!
From a taste-test perspective, both companies had really delicious meals.
There really wasn't a bad meal that I tasted and I would honestly order from either company again. As I mentioned earlier, if you're shopping for your family, the menu options with Freshly will be a better fit. Not because their food tastes that much better but just because their menu options are more inline with family dinners versus those who are on the keto diet.
I do wish that Factor would extend their options to include even more meals but that might be something that they do later on down the line.
If you're following a keto diet, you may also like our Freshly vs Kettlebell Kitchen review.
When it comes to Freshly vs Factor, which one do you think you'll prefer?
You may also like: