Metabolic Meals Review (& How to Get $40 Off)
This post may contain affiliate links. All opinions shared are my own. As an Amazon Associate I earn from qualifying purchases. Click to view our full disclosure.
Metabolic Meals offers organic, grass-fed protein meals that are delivered right to your door! We decided to try the meal delivery service because we wanted something lower in carbs than our Freshly meals. (You can get $40 off your first order here!)
What are Metabolic Meals?
Metabolic Meals is a meal delivery service out of Missouri. They have different menus each week that are designed by nutritionists and chefs to help you hit your goals and enjoy your meals!
What We Love About Metabolic Meals
The menu changes weekly (so you don't get tired of eating the same thing!)
They offer a great variety of options each week too!
Each meal is pretty low in carbs and calories.
You can pick your portion size (great for couples!).
There is NO cooking required! You just heat and eat!
The meals are fresh and never frozen!
We actually enjoyed the taste of the meals!
The ingredients are all really high quality.
No commitment and awesome customer service!
The meals also contain NO high fructose corn syrup, hydrogenated oils (trans-fats), bleached flour, or high levels of sodium or refined sugar!
What We Didn't Love
The shipping is kind of pricy, and you only get free shipping when you order 15 meals!
If you're a vegan or vegetarian, the options are slim.
Also, the regular portions are smaller than Freshly — which could be good or bad depending on how you look at it.
How Metabolic Meals Works
You can choose a subscription service and cancel or skip at any point. You'll pick from My Choice (you pick your meals) or Chef's Choice (daily options picked for you).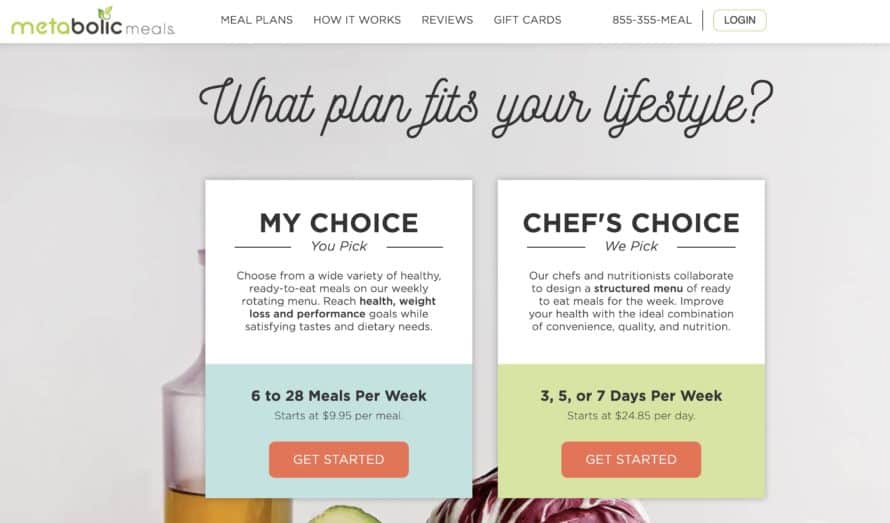 We always chose My Choice because we usually eat a healthy breakfast and then Shakeology
for lunch. Along with our
workout supplements
and
healthy snacks
, dinner is usually the only place we really need some help.
With My Choice you can also pick out breakfast, lunch, or dinner as well. You can also add in healthy snacks and treats too!
You'll also have the option to choose your portion size! If you're a man, I highly recommend the larger portion. My husband was hangry after a couple of nights.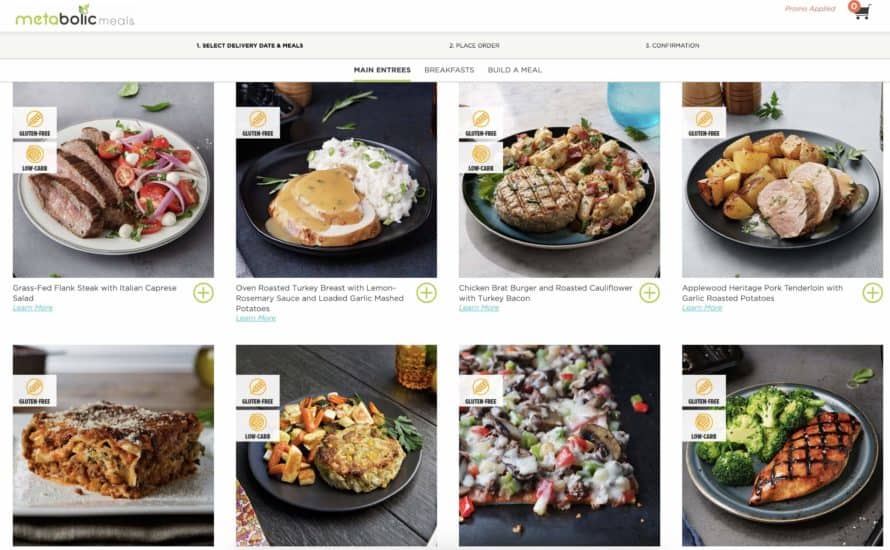 Metabolic Meals Menu
While it's a subscription service, you don't have to sign a contract or anything. You can skip any weeks you'd like and cancel for free.
I like to look over the menu each week and then decide if I want it or not!
You can filter shellfish, chicken, tree nuts, fish, turkey, peanuts, pork, dairy, beef and eggs into your menu as well.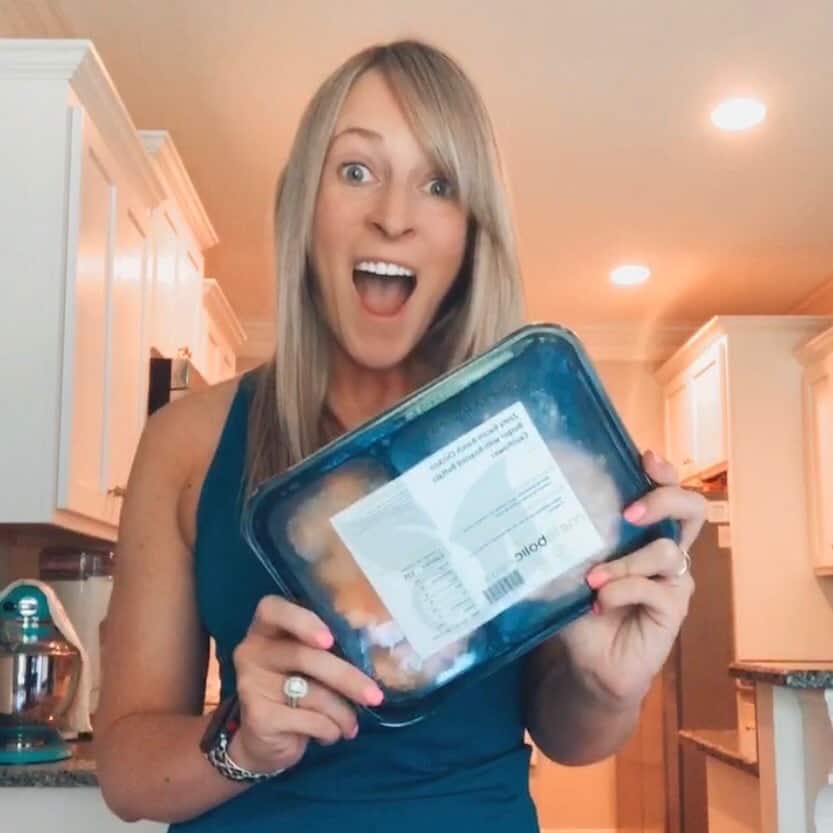 Who is this service for?
This service is great for someone:
wanting to lose weight or wanting to hit a new fitness goal.
super busy and needs healthy options quick!
who hates to cook and wants a yummy meal.
looking for variety in their meal delivery service.
with a disposable income…they are a bit pricey!
someone wanting to carb cycle without having to think too much!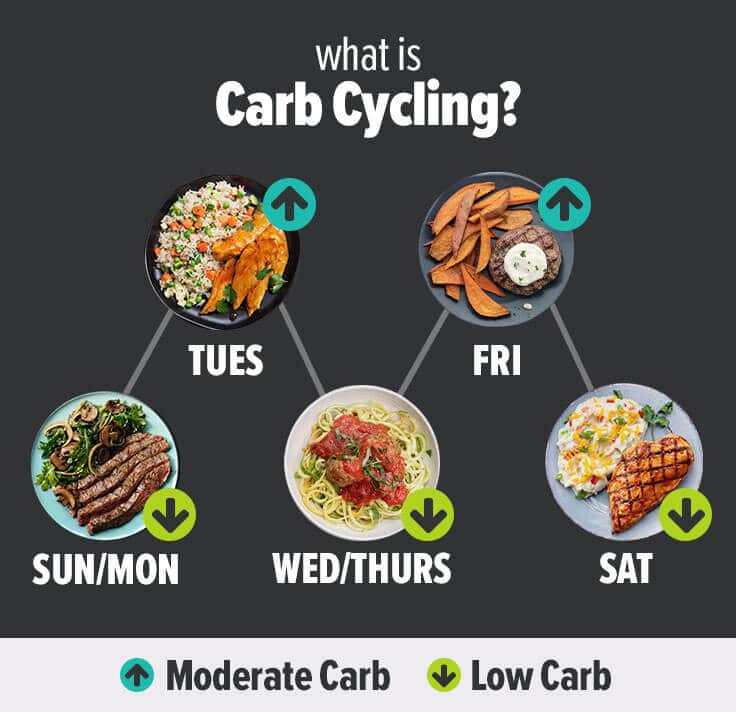 Are Metabolic Meals Keto?
Some meals are keto-friendly, and several are low-carb! They are also labeled on the menu each week, and you can view the nutrition labels before ordering.
Are Metabolic Meals Fresh or Frozen?
Metabolic Meals are completely fresh and never frozen.
How long will do they last?
They'll have a best-by date on each label, but they typically they last about a week.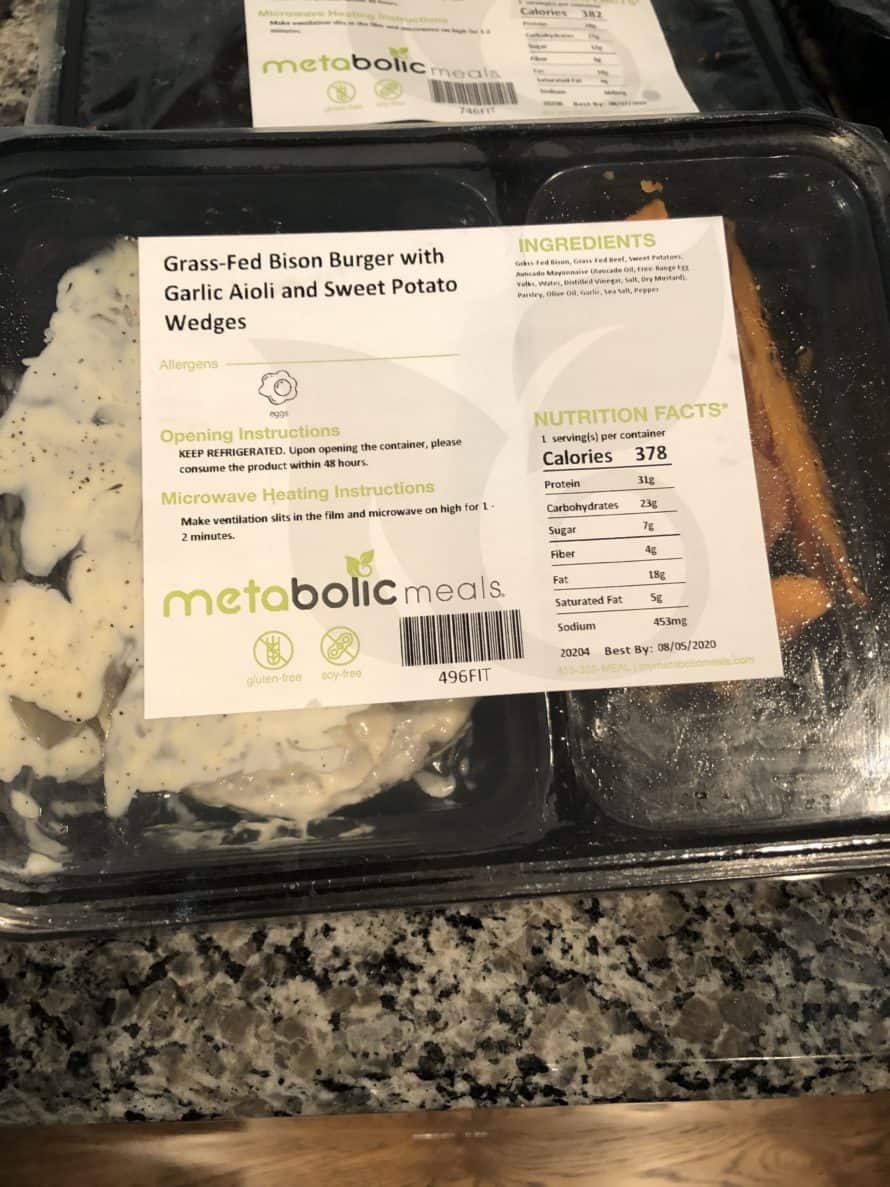 Can you freeze Metabolic Meals?
Yes! I've frozen them, and they've tasted good when I've heated them up weeks later. I just add about a minute or two when heating.
Is Metabolic Meals good for weight loss?
Yes, Metabolic Meals can help you with your weight loss goals because it's lower in carbs and calories. We highly recommend tracking your food and working out to see max results.
We love Breanne's Girls Guide to Getting Strong nutrition plan and Beachbody workouts!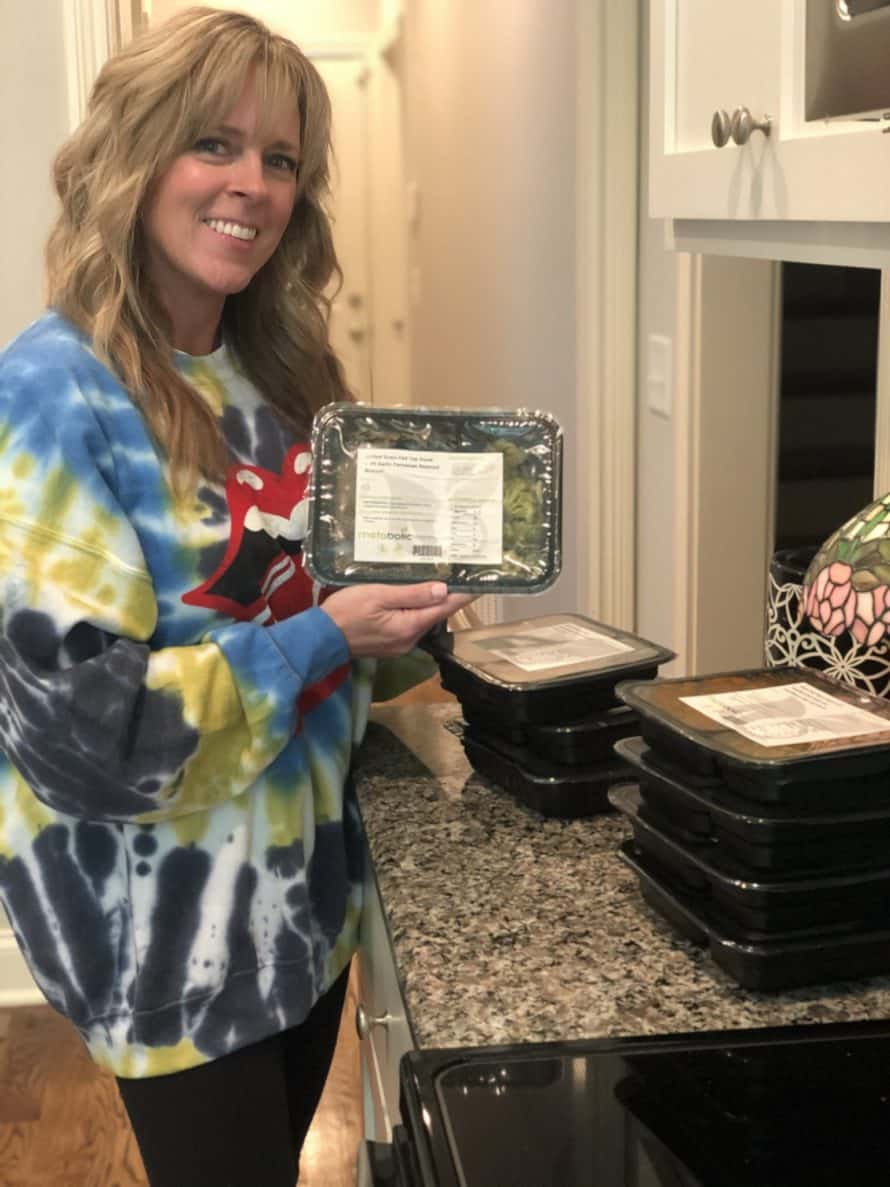 How much does Metabolic Meals cost?
Meals begin at $9.95 per meal before any coupons or promotions. Depending on your meal, you could pay $9.95 all the way up to $17 for a larger dinner portion.
Shipping is $19.95 per order, and you get free shipping if you order 15 meals. (So we usually ordered a couple weeks worth and split or froze them to get free shipping!)
How to heat Metabolic Meals?
Metabolic Meals come in a microwave safe, BPA-free container. You just cut the plastic film and warm it up for the time listed on the container.
How do you cancel Metabolic Meals?
You can cancel by calling calling 855-355-MEAL (6325) or by email at customerservice@mymetabolicmeals.com
Do these meals boost my metabolism?
It depends. Metabolic Meals are a great way to eliminate processed foods and start eating clean. They also have lower calories and carbs compared to other things, and the convenience of them can help you stay on track.
With that said, you have to be willing to commit to eating healthy and staying active to really see your metabolism and progress improve.
How many calories will I eat per day?
If you go with the Chef's Choice plan, you'll receive days worth of food. The calories range from 1200-1400 without snacks, and you can go up as high as 2500 calories with the larger portion meals. It's really all about your goals and how you customize it!
You can see a sample Metabolic Meals Menu for 1 Day Here!
Is Metabolic Meals safe for diabetics?
It's always best to check with your doctor before changing your diet, but the meals are less processed than other options and are considered low on the glycemic index which is helpful for diabetics.
How long does Metabolic Meals take to ship?
You can choose your arrival date when you order, and meals arrive 3-5 days after you've ordered typically. They come by FedEx, and no signature is required
Delivery Areas
You can receive service throughout the US (including Hawaii…but the shipping is nuts!). It's not available in Alaska or other countries.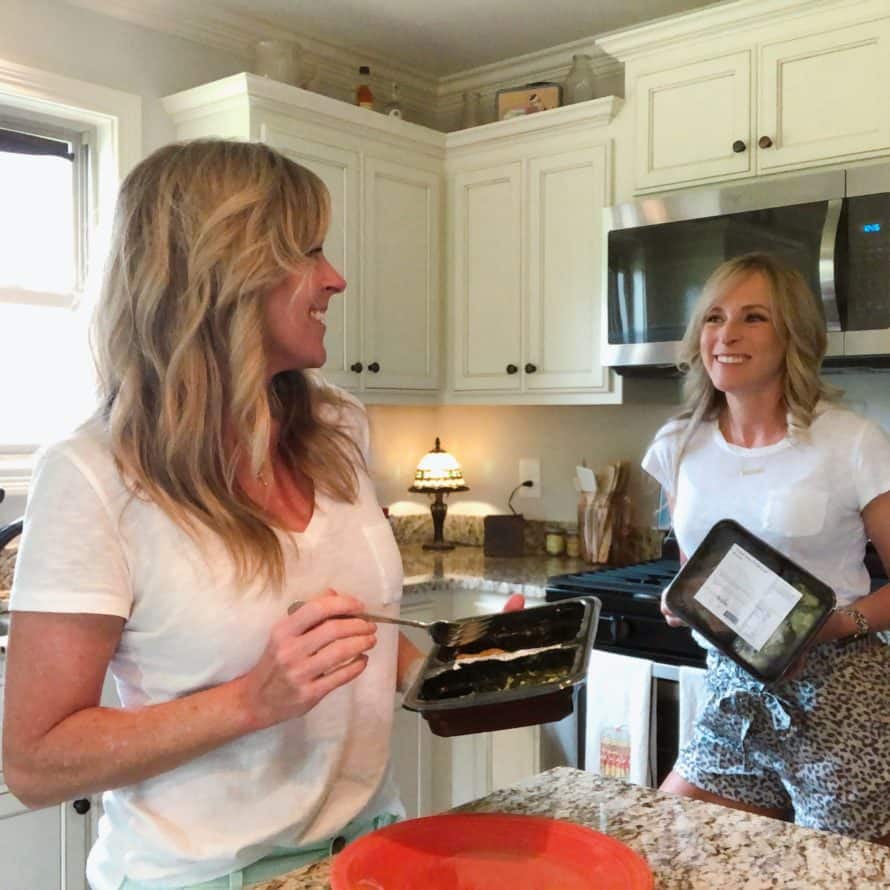 My Metabolic Meals Review
Now that you know a little bit about our experience – here is our full review!
Here's a Quick Preview of my Metabolic Meals Review
Taste 5/5
Macros & Nutrition 5/5
Ease of Website 5/5
Packaging 4/5 (The plastic is hard to remove sometimes)
Selection & Customization 4/5
Price 2/5
Our only complaint about the service is the price — especially the shipping cost. They do use high quality ingredients and most meals include grass-fed protein though. So we know why it's expensive. They also offer coupons occasionally.
Metabolic Meals Competitors
We've tried several meal delivery services over the years, and Metabolic Meals is our favorite for low carb diets or carb cycling.
With that said, a family or someone just watching calories may prefer Freshly because of the larger portions and price-point.
We've personally lost weight with both services.
Other companies we've tried are: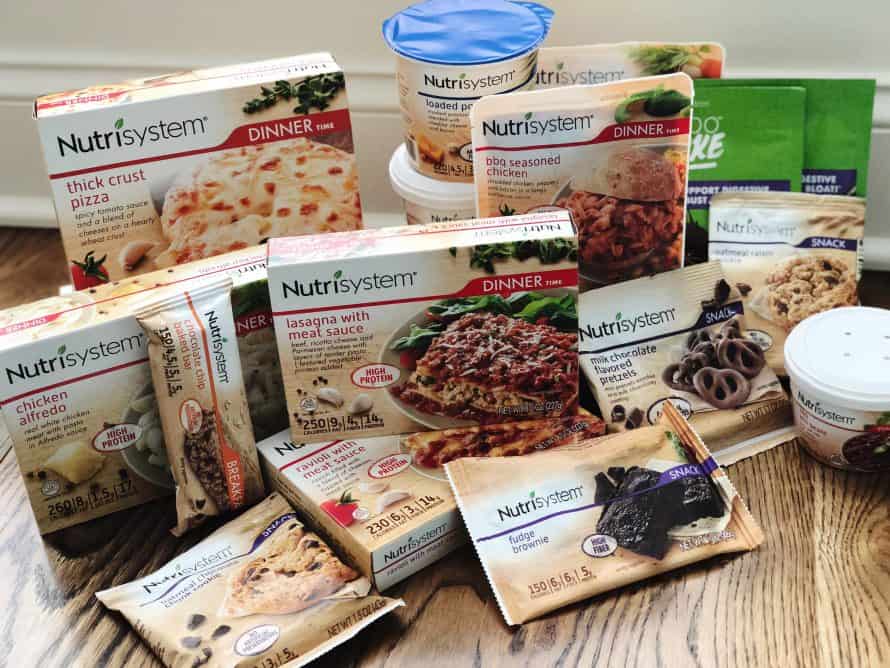 How does Nutrisystem compare to Metabolic Meals?
Another option would be Nutrisystem. While their meals are processed, it is cheaper. It also allows someone to learn portion control and simplifies meal prep.
You may also like our Turbo Takeoff Review of Nutrisystem or our Nutrisystem Promo Codes.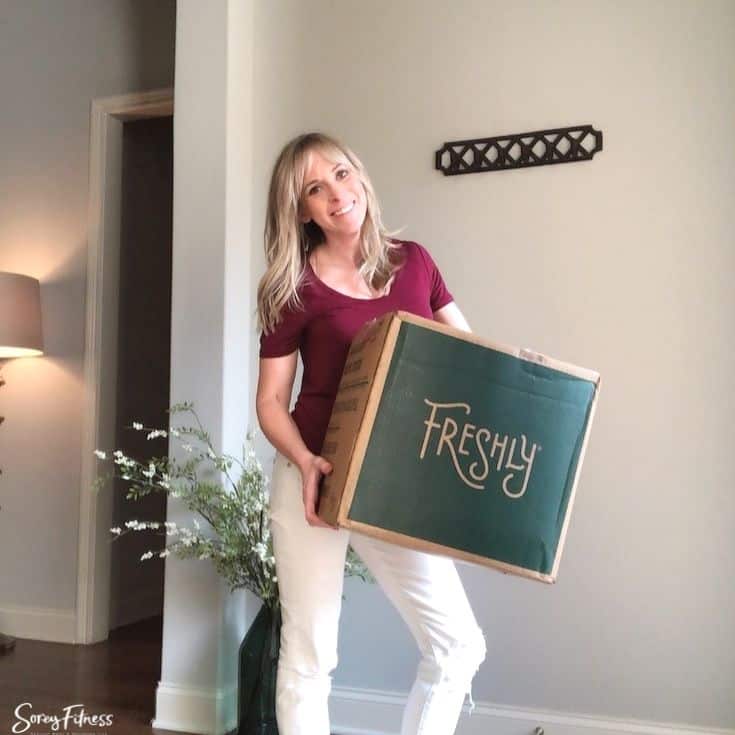 Metabolic Meals vs Freshly
These two services have been our favorites! Here's a quick comparison of the two meal delivery services!!
Price: Freshly is cheaper.
Portion Size: Freshly's portions are larger.
Variety: Metabolic Meals offers way more variety week after week!
Healthy: It depends on what your version of "healthy" is. Both services are made with fresh, high quality ingredients, but if you're looking for something macro-based, Metabolic Meals is the clear winner.
We also have a full guide on macros and IIFYM you may like!