Freshly vs Kettlebell Kitchen – Which is Right For Your Family?
This post may contain affiliate links. All opinions shared are my own. As an Amazon Associate I earn from qualifying purchases. Click to view our full disclosure.
We're always looking for healthy, delicious dinners that don't take up a lot of time or cost a lot of money. We recently tried several meal delivery services, and now we're comparing Freshly vs Kettlebell Kitchen side-by-side.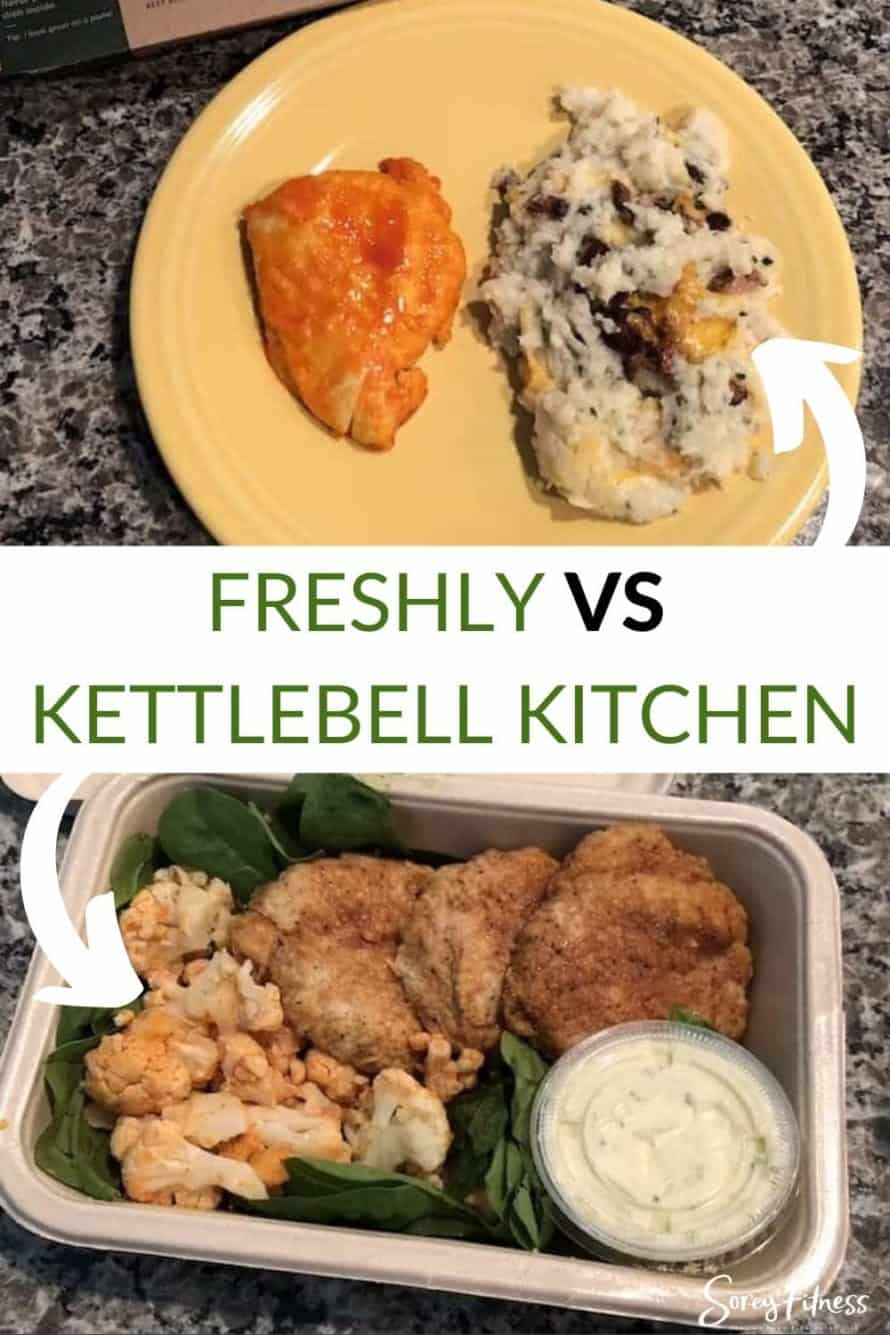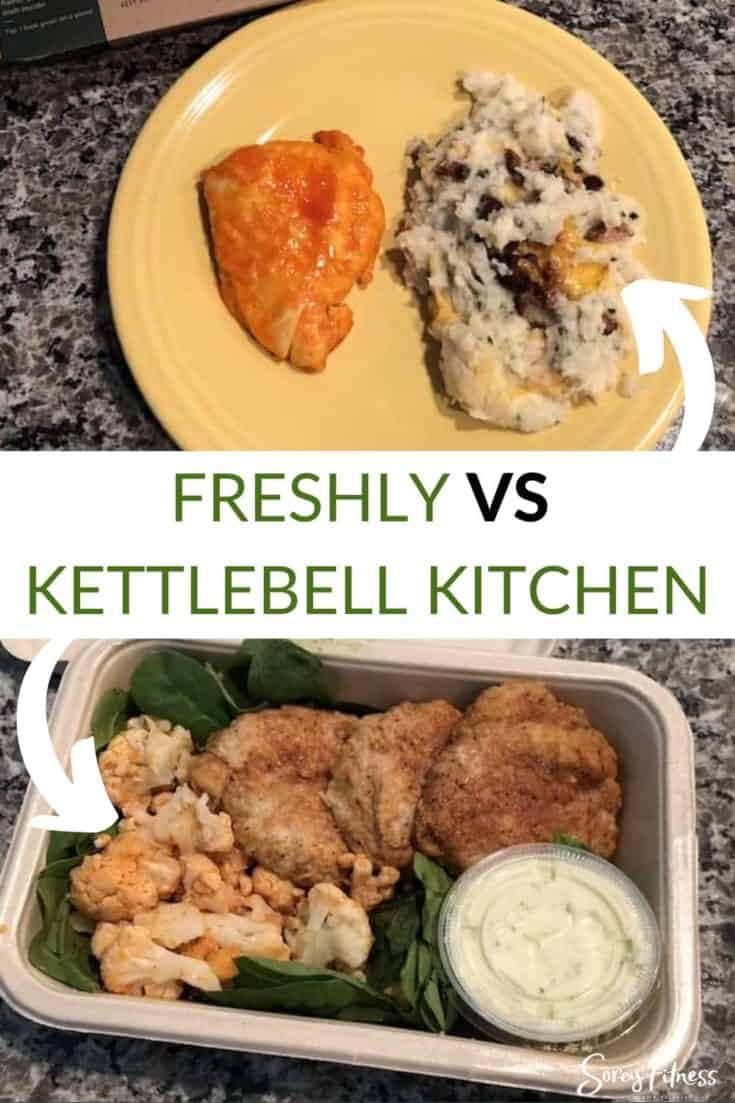 When it comes to finding the best ways to feed yourself and your family, you have options to consider in the meal delivery realm. If you're new to the idea of having food delivered right to you at home, it's time to jump on the bandwagon and join in on all the fun!
This post will be a great resource for you because we're sharing our thoughts and personal feelings after trying out both of these services. We're doing all the work for you so that you can rest easy knowing that you can make an educated and informed decision to feed your family!
Freshly vs Kettlebell Kitchen – Which is Right For Your Family?
First things first, let's dive in and give a quick breakdown of the difference between the two.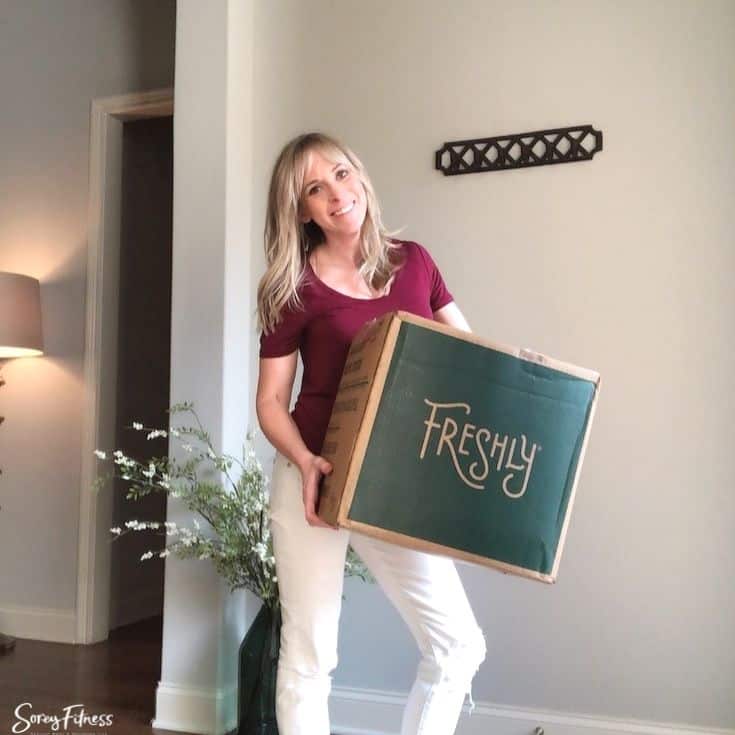 What is Freshly?
What makes them unique is that they offer 30 prepared meals that are delivered right to your home. That means that you literally just have to heat to be able to eat. That's it.
Their meals will vary but you can't really order meals based upon a simple diet need. There aren't any keto meals or anything along those lines, but you can filter out meals based on calories and fat content, etc. (They even offer a variety of snacks as well)
The pricing per meal will be anywhere from $8.99-$12.99 and their portion sizes are actually quite generous.
The other great bonus about ordered from Freshly is that they have free shipping for their meals, which is huge!
Their menu was varied and there were items that would be pleasing to both adults and children.
View our full Freshly Review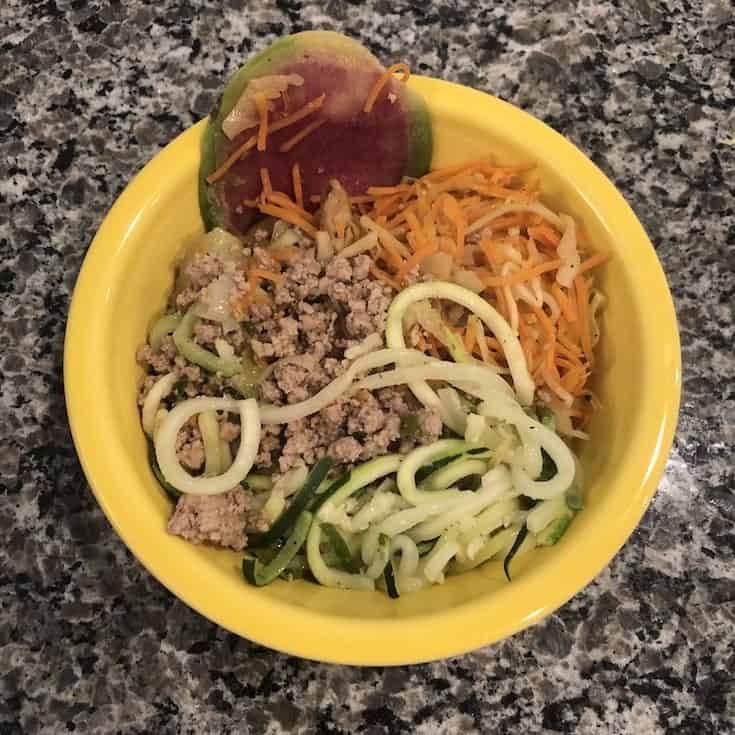 What is Kettlebell Kitchen?
Kettlebell Kitchen is a meal plan service that delivers meals on ice, right to your front door. With their offerings, you can choose one of their meals or make ala carte choices as well.
They cater to fitness-minded people and busy professionals; therefore, they offer meals that are Keto, Core, and vegetarian as well.
You can even sign up for one of their meal plans to have a bit more consistency in your eating patterns throughout the week.
Each meal costs $12 to order, but the real kicker was that it costs $25 to ship. That makes the cost of the meals go up by quite a bit when you factor in that extra shipping cost.
Since the meals arrived on ice, I found that it caused a bit of an issue in them being as cold as they needed to be. I was also bummed to find out that their meals are only good for 2 days once they arrive.
To me, that doesn't leave a lot of planning for your next meal when you're only 1-2 days in advance.
They also didn't taste as good as Freshly's meals.
View our full Kettlebell Kitchen Review
Freshly vs Kettlebell Kitchen – Final Thoughts
When it comes to comparing the two, my final choice would have to be Freshly.
Not only did I feel that their meals had a better overall taste but I also really appreciated the fact that the shipping was free as well.
And if you're looking at these two meal options for your family, you'll find more choices readily available with Freshly. They offer 30 meals plus snacks – which means that there is certainly something there for everyone!
While I did like the fact that Kettlebell Kitchen allowed me to order ala carte and customize my meals that way, the shipping was over the top and I didn't care for how short the lifespan of the meals was.
If you're a family or busy individual, you'll have greater luck using Freshly as your meal delivery service.
If you really want low carb or keto options, we'd recommend Factor over Kettlebell Kitchen as well.
Have you tried Freshly of Kettlebell Kitchen before? Let us know your thoughts!
You may also like: