Have you ever tried to meditate? I decided to start researching it at the beginning of the year after hearing how beneficial it was. Since, I have put together a meditation for beginners guide.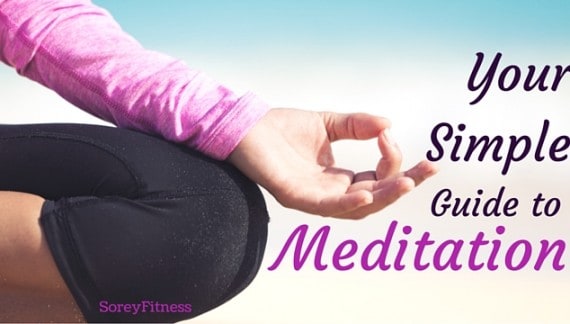 Did you know meditation has been linked to:
Better Memory

Less Stress

Boosted Creativity

Various health benefits such as lower blood pressure and less anxiety (source)
I don't know about you – but I need all of those things. The Huffington Post even did an article about how it can improve chronic inflammation (aka pain usually) along with several other diseases. You can read the article here.
So let's dig into what meditation is and how to get started from a beginners point of view (me!)
Heads Up
I wanted to find a type of meditation that wasn't too hippie and that also worked well with my Christianity. So, if you're aspiring to be like Buddah, this post isn't for you.
If you're wanting to try something to help you relax, have more clarity, and be more productive keep reading.
Our lives are busier than ever. Last year, more people bought more food out than they did groceries! Taking 5 to 15 minutes is a great place to start to clear your mind of the chaos around us everyday.
Besides the benefits listed above, studies have found meditation helps reduce the risk of heart attack, stroke or death by 48% in people who have coronary heart disease.
Why does meditation help your health?
Simply put, it taps into your para-sympathetic nervous system. This system is in control of our cortisol levels. Cortisol effects our stress level, metabolism, and even sleep patterns. Anytime we can tap into being aware of how we're feeling can help us see better results in all 3 areas because we're tapping into that system.
What Meditation for Beginners Practice I Like
I tried several of the Meditation apps and YouTubes, but I wanted something simple. I found some of the apps going a little against my Christian beliefs saying that "I'm a divine being" – in my mind God is the only divine being so I wigged out a bit.
This practice below is simple to follow and is from someone that I think wanted the same benefits I am seeking, Tony Horton.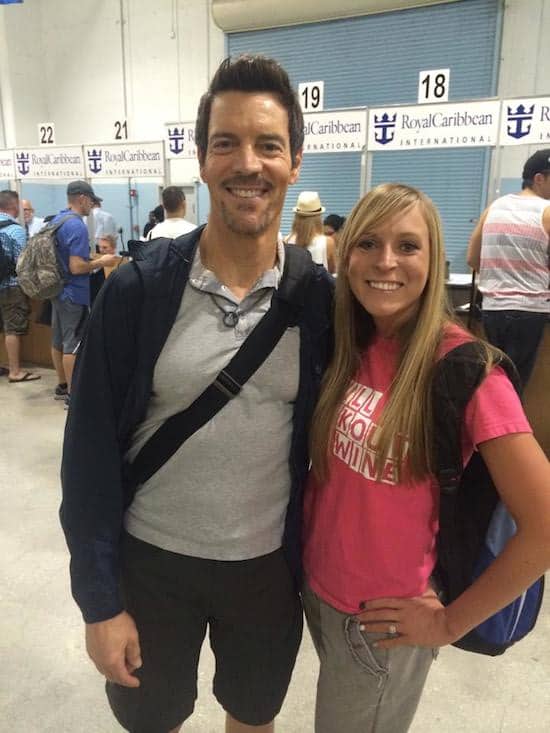 Tony Horton's Take on Meditation
Set aside 10-15 minutes (you can use a timer if you'd like). You can even start with 2-5 minutes 2 to 3 times a day.

Find somewhere quiet to sit. You want to sit versus lay down because you don't want to fall asleep.

Close your eyes and focus on your breath. Notice it coming in and out through your nose.

You may experience thoughts popping up, but as they do just let them go. I picture a sky as I breath and let my thoughts float away like clouds.
Now this isn't a yogi's type of meditation, but I did warn you I wasn't going deep into the practice. This type of meditation will still help you tap into your para-sympathetic nervous system and with practice your thoughts will quiet down.
You may even experience creative ideas and clarity as you meditate as you quiet your mind. Write them down after your meditation is complete.
It's a good start. Even if you never feel your mind slow down, you are still engaging your para-sympathetic nervous system, and over time, with practice, your mind will start to quiet down. Sometimes I even have great moments of clarity or creative ideas come to me while meditating. If that happens, I write them down immediately after my meditation is done.
Meditation for Beginners – 7 Tips to Remember
There isn't a best time to meditate. You can choose anytime to meditate.

Don't worry. There is no "wrong" – if your mind is busy, don't worry. Just let the thoughts go, and it will get easier.

Your brain can't just "shut off" – try to focus your attention on being present in the moment. Some choose to count their breath or repeat a mantra to themselves. A mantra can be anything you want – just a short, simple phrase or a few words.

If a mantra freaks you out, try doing a body scan. Start with your left foot. How does it feel? Is it tight, cold, warm, etc? Try to relax it, and then move to your left ankle. Work your way up to your hip, and then repeat on the right foot. Then your belly, chest, arms, and head. If you feel tension somewhere, acknowledge it, let it go from your mind, and move on.

You may experience emotions pop up as you meditate. Ask yourself what emotion it is and then try to let it go as well.

Remember meditation is not about accomplishing somewhere necessarily. It's (for me) about being present and letting things just be.

Finish your meditation with a smile.
Do you meditate? Did this Meditation for Beginners guide help you?