Are you looking for an easy way to stream the best quality workouts?  Now you have access to 100s of workouts on Beachbody on Demand. In this blog post, we'll cover what streaming with On Demand looks like, what devices work with streaming and how much it costs.
Here's your spoiler alert, though: With the Beachbody Annual All Access Pass, you literally just pick a program from all of the Beachbody workouts. You can also download each program's complete nutrition plan. Plus, the pass to stream EVERY workout for less than $100.

What is Beachbody on Demand exactly?
It's an online platform that allows you to stream any Beachbody workout. With the streaming service, you can choose to a full workout program like the 21 Day Fix and download the nutritional guide, or you can do a hybrid of workout programs.
If you aren't sure what workout program is best for you, you can take a quiz that will customize your plan. If you know you want to workouts with a certain Beachbody trainers like Chalene Johnson or Tony, you can find a plan. You can also sort workouts based on your goal like "slim down".
It also includes exclusive workouts like Autumn Calabrese's maternity workouts, 3 Week Yoga Retreat, and bonus workouts from popular programs like the 21 Day Fix and Country Heat. You also get access to Autumn Calabrese's cooking show – FIXATE – where she shares a simple 21 Day Fix Approved Recipe each week.
With Beachbody on Demand workouts can be literally streamed anywhere. It makes traveling so much easier as well. You can pull up the program guides, workouts, nutrition plans and everything from a laptop, smartphone, or tablet. You can also use a variety of tools (listed below) to stream right to your TV.
What is the Beachbody on Demand All Access Pass?
When the streaming service first started a few years ago, there was a tiered system. You could stream only some of the older workouts, and if you purchased new programs like the 21 Day Fix, PiYo or Cize on DVD, Beachbody would add it to your "membership library". But now you get access to EVERY workout without any restrictions!!
It includes these Beachbody programs (and are not limited to them):
21 Day Fix
21 Day Fix Extreme
Hammer & Chisel
22 Minute Hardcorps
Cize
Country Heat
Body Beast
Core de Force
T25
Insanity
P90X, P90X2 and P90X3
Beachbody's Yoga Studio
PLUS New Programs Released!!
The All Access Pass literally gets you every Beachbody workout. The pass is good for 12 months, and within that 12 months, you'll continue to get access to the latest workouts. So if you signed up for the demand membership in February, and a new workout program comes out in June – you get it included for no extra charge!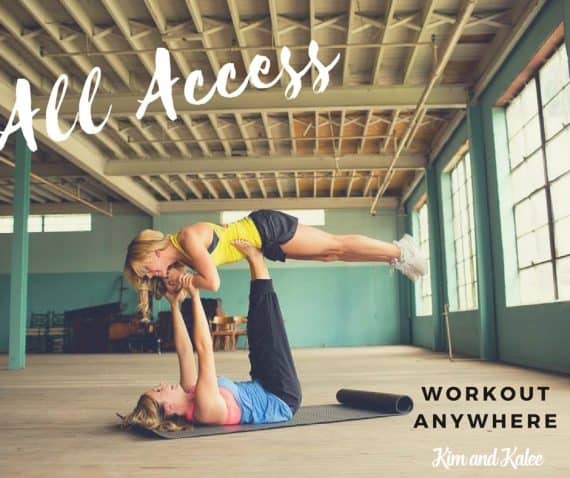 What's Included and How Much Does the All Access Pass Cost?
Right now, the All Access Pass is on sale!
It's $199 for the challenge pack which includes:
Access to 600+ workouts including the NEW workouts coming out in 2017.
Downloadable nutrition plans and calendars for every program.
Portion Fix – the 7 piece container system with a bonus shaker cup
Shakeology
10% off any future purchases
Access to our monthly challenges, incentives, and giveaways all year long
You can sign up to coach for free if you decide to anytime in 2017
If you'd prefer to skip Shakeology and just get access to stream every workout program and have access to all of their resources (nutrition plan, calendars, etc) – it's only $99.
If you decide either annual access Beachbody demand option is for you, and you'd like us to be your coaches make sure it says Kalee Dillard is your coach. If it doesn't, you can look me up by Coach ID 1001548.
Is it easy to use?
Our challengers actually prefer to stream! The design of Beachbody on Demand, also known as BOD, is super easy to navigate. You can use one program at a time, jump on the daily workout challenge called Challenge Du Jour (a new workout handpicked each day by the pros), or choose a workout based on your favorite fit trainer, goal or time available.
You can access BOD from your computer, or you can find the app on certain devices like an Apple TV, smartphone, iPad, or Roku. The full lists of devices that have an app are below. I use the Apple TV or my computer most of the time. Both are super simple to use.
This is an example of how you can choose a workout based on the type of exercises or by the trainer.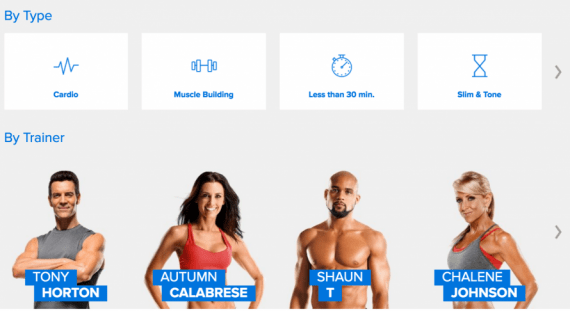 Below is a quick screenshot of how it looks when I go to do a 21 Day Fix workout. It's super simple to use.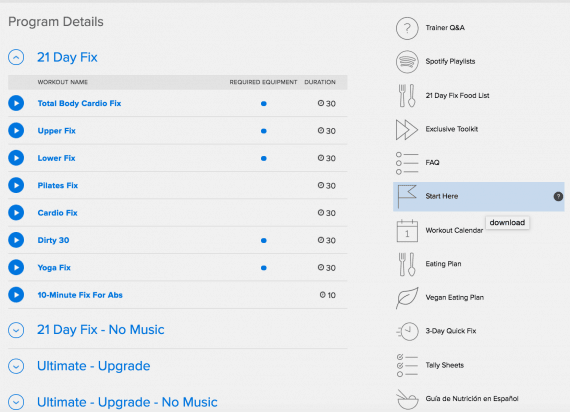 With the All Access membership, you'll also get access to every Beachbody workout ever made including the meal plans and calendars. Plus, you'll receive access to any new workouts as well.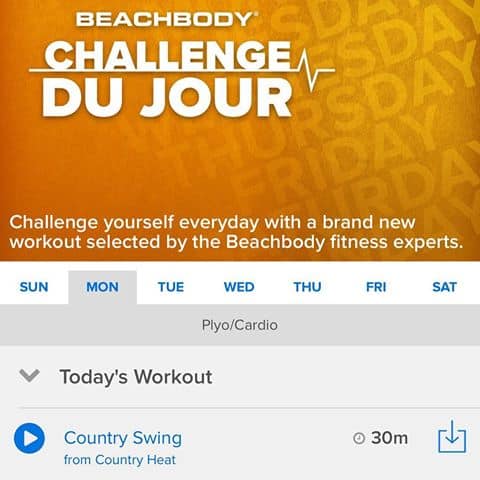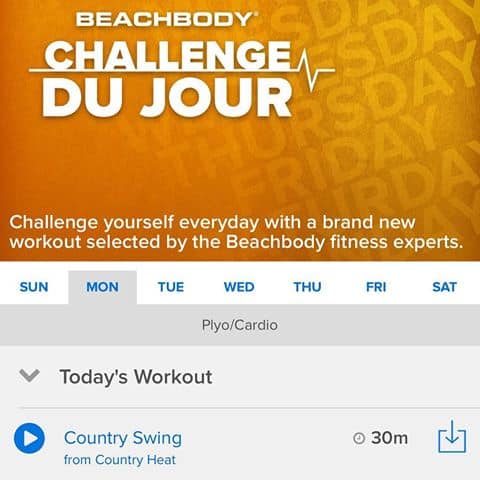 What if I Normally Get Bored With Workout Programs?
You'll love the Beachbody Challenge De Jour that is exclusive to On Demand. It's is a daily rotation of workouts that also include new monthly workouts from top trainers. This is like the ultimate Beachbody hybrid series. It allows you to cross-train and see results faster than doing a traditional workout program. Plus you're doing a new workout each day, so the variety helps you from getting bored!
The daily online workouts are set up in a way that you are doing a resistance workout one day followed by a cardio day. Then you'll focus more on a recovery or core workout on the third day. Then it repeats that cycle to help you from over-training any muscle group or type of fitness. I really love this option being a hybrid junkie and all.
Besides challenging yourself in a new way each day, you never get tired of a certain trainer or type of workout. The only con is you don't know how long each day will be. I plan about 45-60 minutes.
What if I live in Canada?
You can still get the All Access Beachbody On Demand for $99. The All Access Pass + Shakeology Challenge Pack is a bit more at $239.
How soon can I access my all-access membership?
You should be able to use it within 24-48 hours after you order.
How much does it cost after the initial year?
You'll be grandfathered in at $99 per year. It will be billed a year after signing up automatically. You can cancel anytime without penalty.
What Devices are Supported on Beachbody on Demand?
If you don't want to stream from your computer, you can use any of these devices to stream On Demand to your TV!
Amazon's Firestick or Fire TV
Roku 2, Streaming Stick, Tyler, or Liberty model
Google Chromecast stick
Apple TV
iPhone or iPad (if you're traveling)
The Apple Watch & Wahoo TICKR X also work with it!
Do I Need the DVDs at all?
You only need the DVDs if you want them. If you buy Beachbody On Demand – you'll have unlimited access to all of the workouts immediately even if you've never bought the DVDs of that workout before! You'll also be able to stream internationally as well.
Can multiple devices stream from the same On Demand account at the same time?
Yes, but Beachbody reserves the right to restrict account access if this is being abused. We'd recommend only using it on your devices.
Will Beachbody stop making workout DVDs?
No way! DVDs are something you can keep forever, and a lot of people prefer them. Beachbody will continue to sell them, but now you can also buy a membership to try out new workouts and add variety to your schedule even while traveling.
What if I Need to Cancel?
All of the options include a 30-day money-back guarantee. You just call Beachbody's customer support and give them your order number.
Beachbody on Demand Pros and Cons
PROS:
Easy access to over $3,000+ worth of workouts
Cheaper than a gym or Daily Burn membership
No shipping costs
You can start immediately without waiting to receive videos in the mail
It's mobile friendly so it's easy to view on any device
Easier to customize a hybrid to hit your goals
Provides a guide to help you hit your goals (weight loss, tone up, build muscle, workouts under 30 minutes)
No crazy long "warning" or ads before a workout – just click accept terms and bam! A workout is on!
You still earn a free T-shirt when you finish a program & submit your results
10% Discount on any Beachbody products and supplements you want
New content is added every month!
You can test drive a program instead of investing $120+ on a program and not knowing if it'll be a good fit.
Sample workouts of new programs!
FREE 30 Day Trial and easy to cancel at any time.
BONUS workouts – If you buy something like 21 Day Fix and have BOD, you'll receive new workouts occasionally for that program!
Access to sneak peek workout programs coming out in the future.
Access to BOD-only programs like the 3 Week Yoga Retreat, Beachbody Yoga Studio, Fixate, and more!
CONS:
If you decide to cancel, you'll want to do it on the 27th day because it starts the renewal process before the 30th. You won't see the charge until the 30th day of the trial, though.
You can't download the workouts – you can only stream them so you'll need the Internet.
You'll also need a way to connect to TV which can be as simple as a $2 HDMI cord.
You're basically renting the workouts versus owning them as a DVD.
Ordering Options
I fought using streaming forever.
I thought it would be difficult, but it isn't! You can download the app on a Roku, Chromecast, or AppleTV, or you can do like me and hook your laptop up to the TV with an HDMI cord. You can even just get the workout to play on your computer, iPad or iPhone and workout from it!
Super duper easy & a great way to have your workouts organized!
As a client, you'll also get access to our 365 Challenge and have us as your Beachbody coaches!
We've helped thousands of people lose weight and get healthy! Many of our clients have lost 50lbs+ living a healthy lifestyle! We never cut any food groups and support you no matter where you are in your fitness journey.
As a member of our 365 Challenge, you'll also receive access to:
Monthly Challenge Groups
Sample Meal Plans
Year-round support
Q&A help
Hybrids to mix workouts for your goals
Much more
If this post helped you, make sure it says Kalee at check out or look up 1001548. :)
We're both full-time coaches here to help you!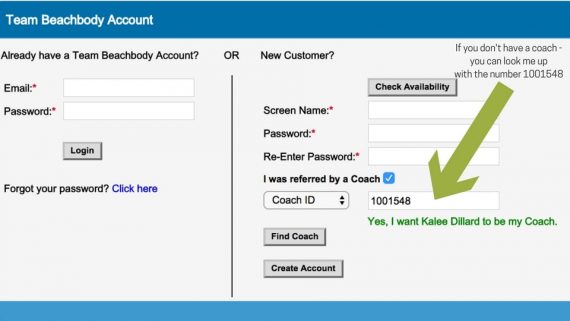 If you'd prefer to skip Shakeology and just get access to stream every workout program and have access to all of their resources (nutrition plan, calendars, etc) – it's only $99.
If you decide either option is for you, and you'd like us to be your coaches make sure it says Kalee Dillard is your coach. If it doesn't, you can look me up by Coach ID 1001548.
Don't put off your goals.
A lot of these workouts are just 30 minutes a day and provide simple meal ideas. We'll also be there every step of the way to help you hit your goals. Just check out some of our clients' and coaches' results!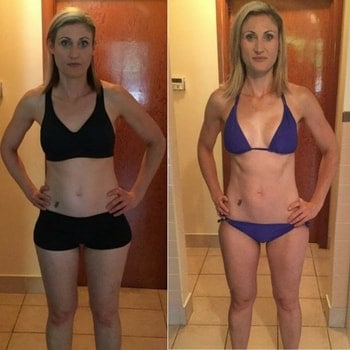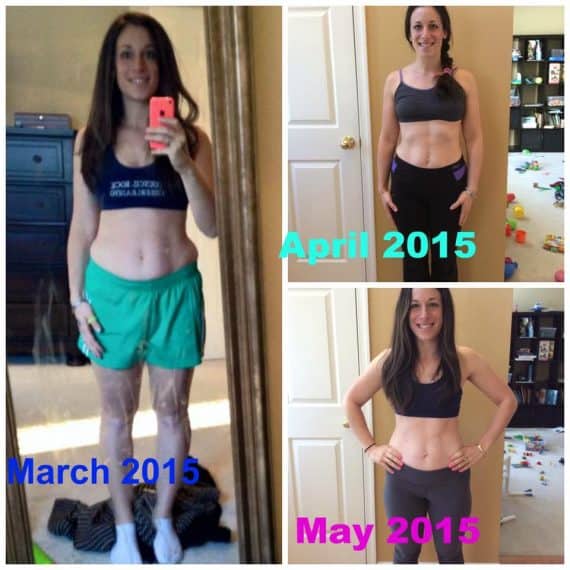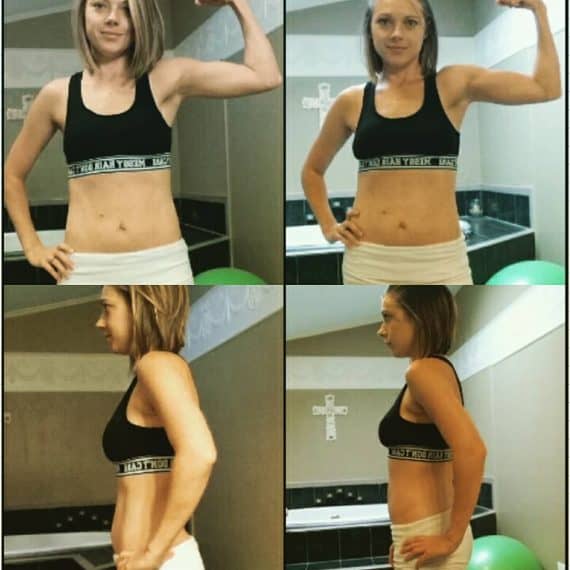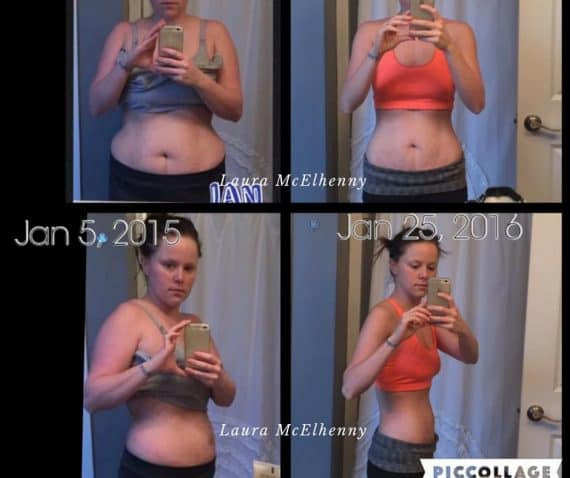 Most of them worked out 5-7 days a week, ate a healthy balanced diet (including a cheat meal a week) and replaced 1 meal a day with Shakeology. If they can do it so can you! We hope to see you joining us for our 365 challenge soon!
Will you try streaming?
If you have any questions about any of the options then please send us an email at thegirls@soreyfitness.com.
If you aren't sure if you'll like streaming, you can try a 30 Day Trial for Free. The only downfall is you won't have access to EVERY workout like you would with the All-Access Membership.
Get JUST the All Access Membership Here for $99
Since every option includes a 30-day money back guarantee, you really have nothing to lose. So stop saying tomorrow. You're worth the investment to start living healthier, and at $99 for the year it's less than those crowded gyms. It literally breaks down to approximately 27 cents per day.