Do you like setting a New Year's Resolution? Is it always the same or different? Do you accomplish it or leave it sitting around until the  next December? I have never been one to make a resolution, but I do always keep a list of goals and a to-do list to achieve them.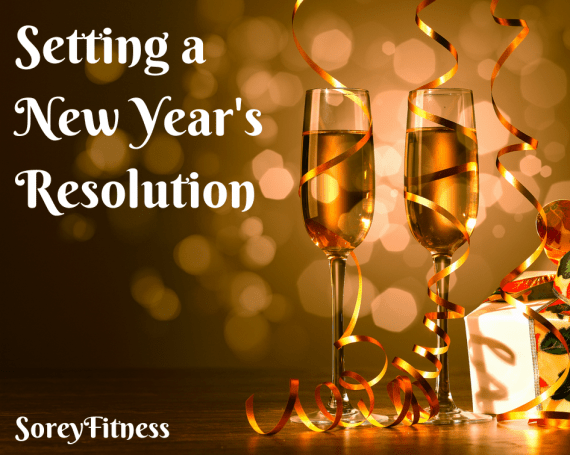 I feel like this is about the same as creating a New Year's Resolution. I love to think about what new habits will help me create a better life by this time next year. I love thinking about what I can do to be healthier, help at least 10 people reach their goals, and also buying a new sectional couch next year completely in cash. A new year opens up to new opportunities!!
One of my goals for 2013 was to read about 10 pages of professional development everyday. I have learned so much, and I know it will help me achieve my goals for 2014.
7 Tools to Setting New Year's Resolutions That Stick
Pick One Thing — By choosing one thing, you will be able to focus completely on how to succeed and limit the overwhelming feelings of "how can I do all of this?" If you achieve your New Year's Resolution before December–GREAT! There is no reason you can't create a new goal for yourself mid-year!
Create a SMART Goal (Specific, Measurable, Achievable, Realistic, and Time-Sensitive) — By creating a goal that is SMART  you will see what your resolution is in a clear, concise way. For example, "I want to lose 20 pounds by June 2012 by working out and dieting 6 days a week." is a lot more descriptive that "I want to lose weight."
Your goal should also be meaningful to you. Don't choose something society, your spouse, kids, or parents would like you to do. Choose a goal solely on what you want because it will help to keep you motivated towards reaching it.
It has to be something in your control. You can't have a goal of your kids making straight A's or your spouse getting promoted, because those decisions are ultimately up to someone else.
Write it DOWN — Just like an important date or note, your goal should be written down and kept somewhere you can see it easily. Some fitness trainers even encourage you to write your goal on a business card and have it laminated to carry with you everywhere.
Try writing your goal as if you have already accomplished it. For example, "It's June and I am down 20 pounds and am the healthiest I've ever been." This will help remind you what you are working towards!
Think About What It Takes Year Round — You know how packed the gym is on January 1st, but by April it's back to the same ol' regulars? It's because most people do not plan ahead and make an effort to stick with something year round.  Will you need anything to reach your goal (a workout program, equipment, meal plans, nicotine patches, etc)? What do you need to know before starting? For example, if you want to lose weight do you know how many calories you need to be eating to lose 1 pound a week? How will people's reactions to your success affect you?
My New Year's Resolutions, or goals, for 2014 are to stay consistent about my diet and also spend more time helping coaches individually on my Beachbody team, SweatNation every week. What are your New Year's Resolutions? Did it make the list of the top 10 list of New Year's Resolutions here?
What do you do to help you reach your New Year's Resolutions?
Have you reached one of your New Year's Resolutions for 2013?