5 Ways to Do Beachbody's MBF Without a BOD Rope
This post may contain affiliate links. All opinions shared are my own. As an Amazon Associate I earn from qualifying purchases. Click to view our full disclosure.
We're obsessed with Beachbody's latest workout, MBF & MBFA (Muscle Burns Fat)! With that said, we know some people don't have a cordless jump rope or BOD Rope to use. So we wanted to share how to do MBF without it!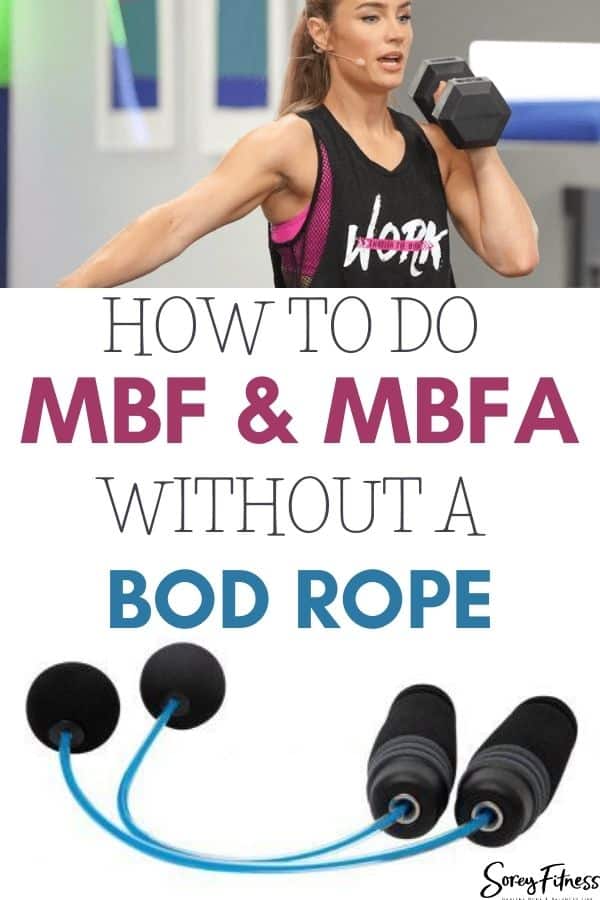 The new Beachbody workout, MBF & MBFA, includes strength training with cardio intervals using a weighted, cordless jump rope called a BOD Rope.
The BOD Rope is exclusive to Beachbody, and with everything going on right now and the popularity of this program, they are shipping slowly.

The Benefits of Jumping Rope
Jumping rope – whether it has a the rope or not – works your entire body!
Jumping Rope:
boosts your coordination and agility.
helps your brain stay younger because of the coordination and balance. (source)
is a high-impact plyometric move that builds power in the legs!
helps with cross training and stamina!
Since BOD Ropes are hard to find, we found a few other options to help you start today!
5 BOD Rope Alternatives
We honestly can't tell how these two jump ropes on Amazon are any different than the original BOD Rope.
1. Create Your Own!
People have been getting pretty creative with creating their own BOD Ropes! We recommend buying one – whether from Beachbody or Amazon though because it just seems safer.
2. DIY BOD Rope Idea #1
If you don't want to buy a BOD Rope, you could always take regular jump rope, cut the rope at 12inches and attach a racquetball to each side with duck-tape.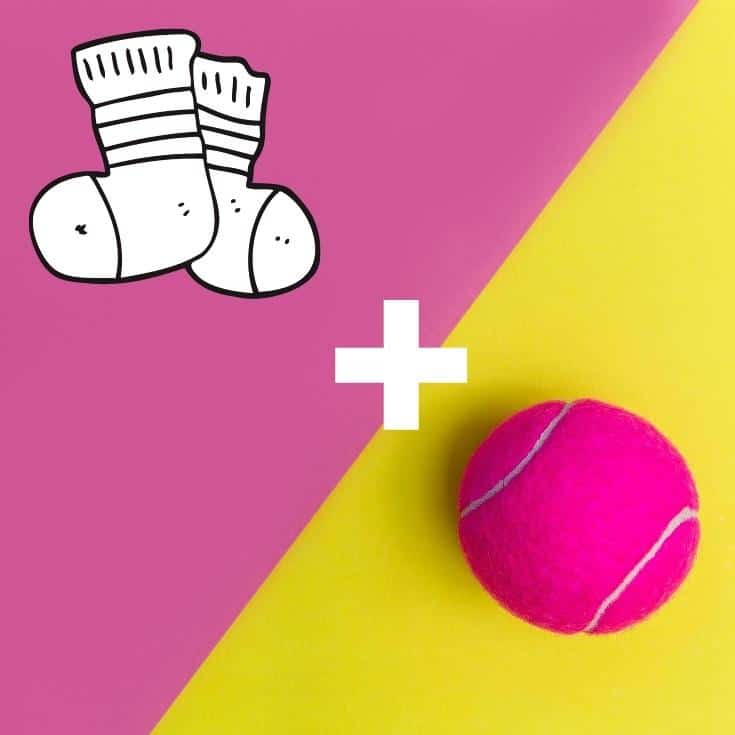 3. DIY BOD Rope Idea #2
Another idea would be to put a racquetball or tennis ball into a pair of long socks, tie a knot in each one, and use them instead of the rope.
4. Go Without the Rope
You can make believe you have the rope and still jump! You'll still get your heart rate up and activate the core by jumping!
5. Substitute in Your Favorite HIIT Moves
Since I don't have a BOD Rope, I have been just adding in my favorite HIIT moves! I do sumo squats, squat jumps, catchers, skaters, and bears from LIIFT4 on leg day, and punches, crosses, and upper cuts from 10 Rounds on upper body day.
On full body days, I mix it up with all of my favorite moves!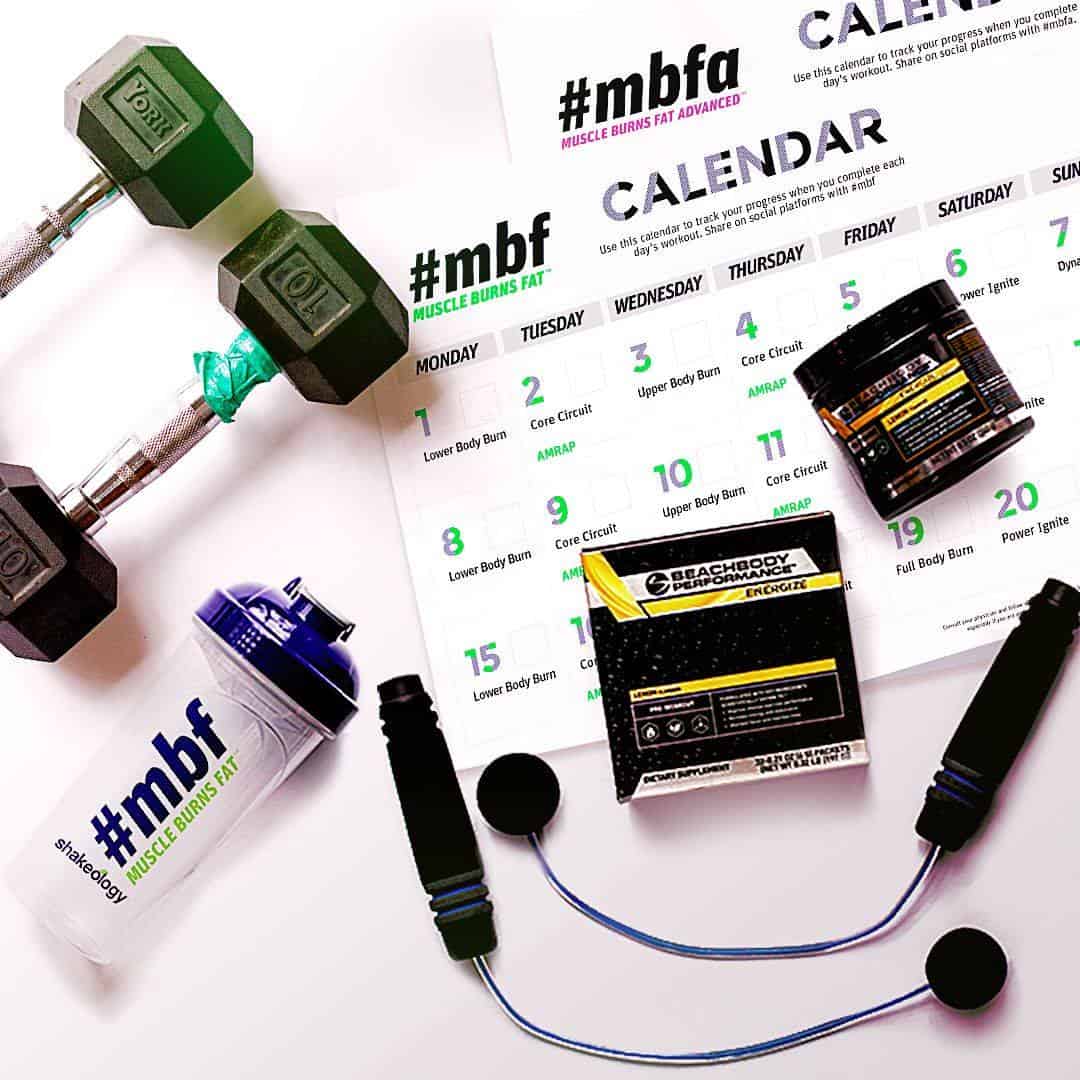 Getting MBF & MBFA
If not having a BOD Rope has held you back from ordering MBF/MBFA, we hope these ideas and suggestions help you start today!
You may also like to see the MBF and MBFA Results we put together as well!
Check out our Beachbody on Demand review if you're new to streaming.
You'll be surprised at how easy it is to stream to your phone, computer, and even your TV with a streaming device!!
*The ideas and suggestions here are purely for informational sake. You should always make sure your workout equipment is secure and safe before exercising.