Mes de Mas – Beachbody's 1st Spanish Workout
This post may contain affiliate links. All opinions shared are my own. As an Amazon Associate I earn from qualifying purchases. Click to view our full disclosure.
Beachbody's first Spanish workout program, Mes de Mas, helps you lose weight & feel great!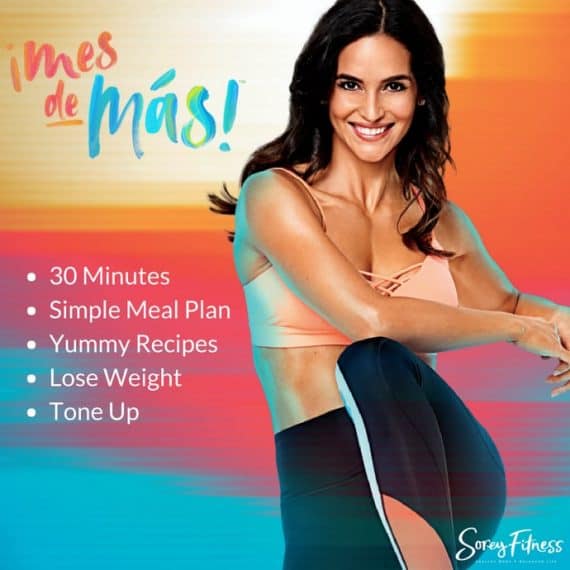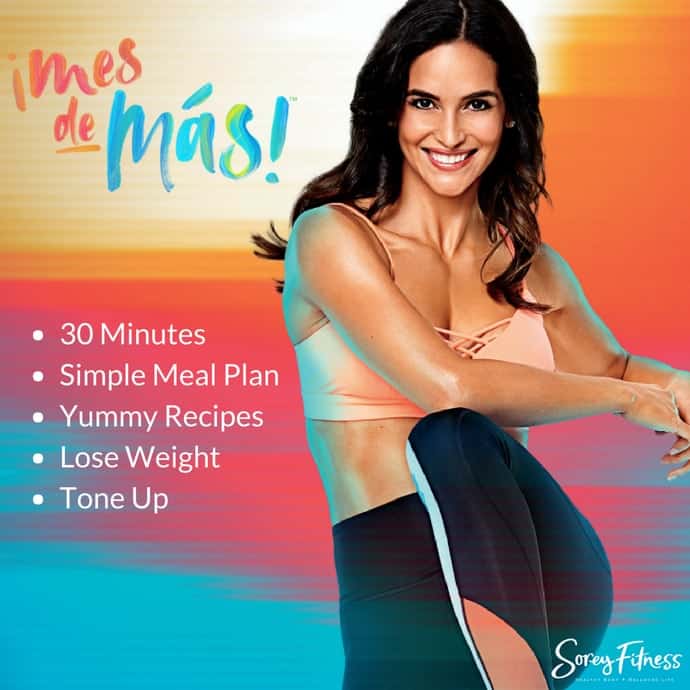 The 4-week program designed by Idalis Velazquez focuses on getting more of these 4 things:
movement
water
rest
healthy foods
Mes De Mas Overview
24 unique workouts
30 minutes, 6 days a week
Modifer included
Here's a Sneak Peek at Mes de Mas
Who is Mes de Mas for?
Spanish speakers looking for a new workout
beginners who want to look & feel their best
men & women looking for a 30 minute workout
someone not looking for a super strict diet but still wants to lose weight & tone up
What Equipment is needed?
You'll just need a yoga mat for all 24 workouts!
If you've been working out awhile, you may also want the Beahcbody PT Sandbag to intensify the workouts.
Mes de Mas Workouts
You'll have a new workout every day of this program.
You'll focus cardio, agility, strength training and mobility throughout the 4 weeks.
What if I don't speak Spanish?
The workouts are definitely in Spanish, but there is also going to be English audio available on Beachbody on Demand.
What's Included with Mes de Mas?
You'll receive digital copies of:
Quickstart Guide
Workout Calendar
Nutrition Guide & Tracker
Digital Recipe Book with Latin Flavors
Yoga Mat
Weekly video chats you can watch on Beachbody on Demand
Does Mes de Mas  Really Work?
Absolutely! Idalis makes working out and eating healthy realistic for busy moms and professionals. The plan is do-able and that makes it effective!
You'll also be logging your daily habits and progress to help you stay motivated and tracking your wins!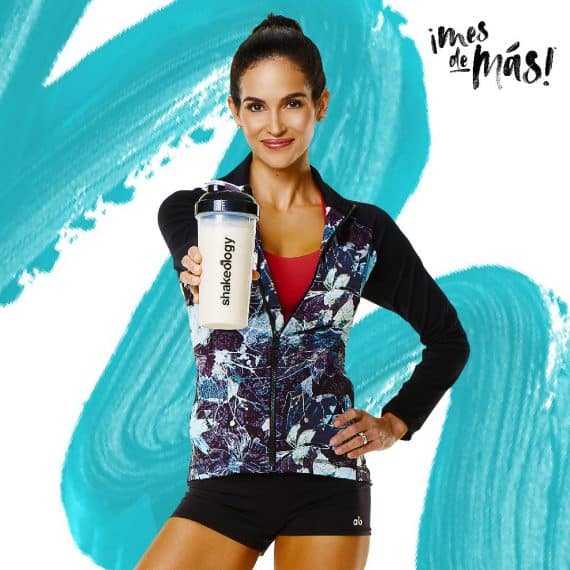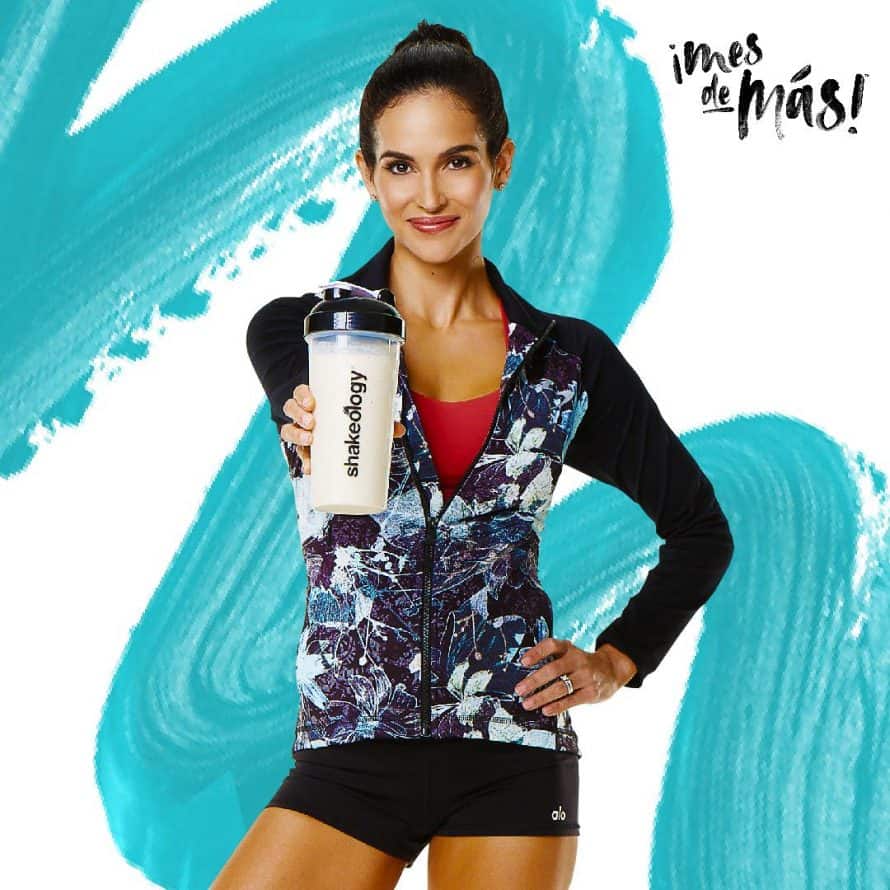 Do I Need Shakeology?
Shakeology is recommended, but it's not required.
It's such an easy go-to breakfast or lunch and packs proteins, fiber, probiotics, digestive enzymes, antioxidants, superfoods, vitamins, and minerals our bodies need.
You can always find other meals in the recipe booklet, but Shakeology can help you both in your results and meal prep times.
3 Other Tools for Max Mes de Mas Results
The program is only 28 days, so if you want to see max results – you're going to have to give it your all!
Along with Shakeology, Idalis recommends using:

Ordering Mes de Mas
There are a few different ordering options to suit your needs.
If you don't have Beachbody on Demand (BOD), you'll want one of these options:
Already Have Beachbody on Demand?
You'll want one of these options.
Have everything you need (including BOD) and just want the workouts?
You can also choose to get digital-only Early Access to Mes de Más for $40.
What Does Mes de Más VIP Early Access Start?
VIP Early Access for Mes de Más runs June 11 – Sept. 30. On June 11th, you'll be able to order, but the workouts won't be available until July 16th.
You could always do another program on Beachbody on Demand in the mean time and start the Mes De Mas Meal Plan.
October 1st the program will be available to all Beachbody on Demand members.

What is Beachbody on Demand?
Beachbody on Demand is Beachbody's new streaming service. With it, you get access to hundreds of workouts!! You also have access to nutrition guides, support and much more! You can learn more about what's included, what streaming devices it works with, & how it works here.

What is Beachbody Coaching?
If you love Beachbody's workouts or supplements and find yourself sharing about them – you should look into coaching!
As coaches, we help others get started in their own healthy-living journeys and support them. We'd love to have you be apart of our Elite Beachbody Team.