Slim in 6 Guide – Honest Review, Schedule and Results
This post may contain affiliate links. All opinions shared are my own. As an Amazon Associate I earn from qualifying purchases. Click to view our full disclosure.
Slim in 6 is a great low-impact workout that's easy to follow, and the results are amazing. The program promises to help you lose weight and burn fat in just 6 weeks. It became popular in 2005, and today we'll look to see if it still holds up.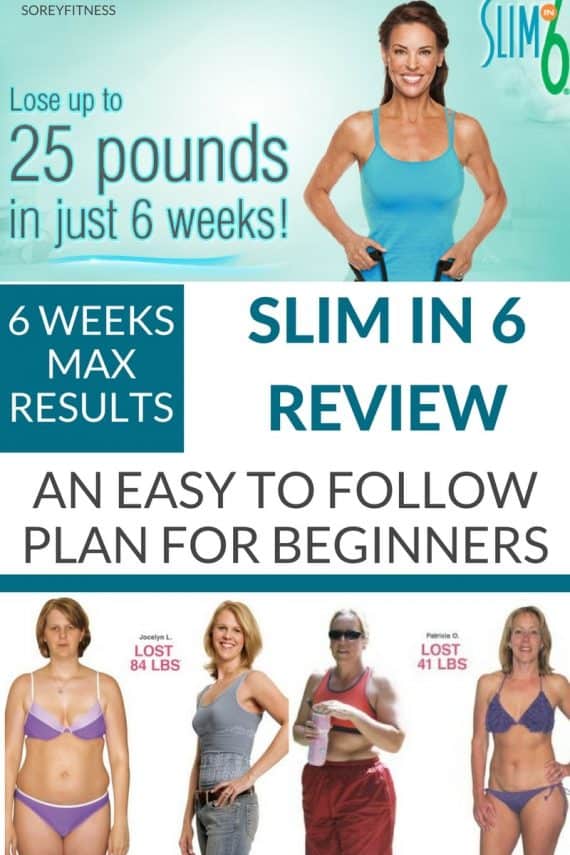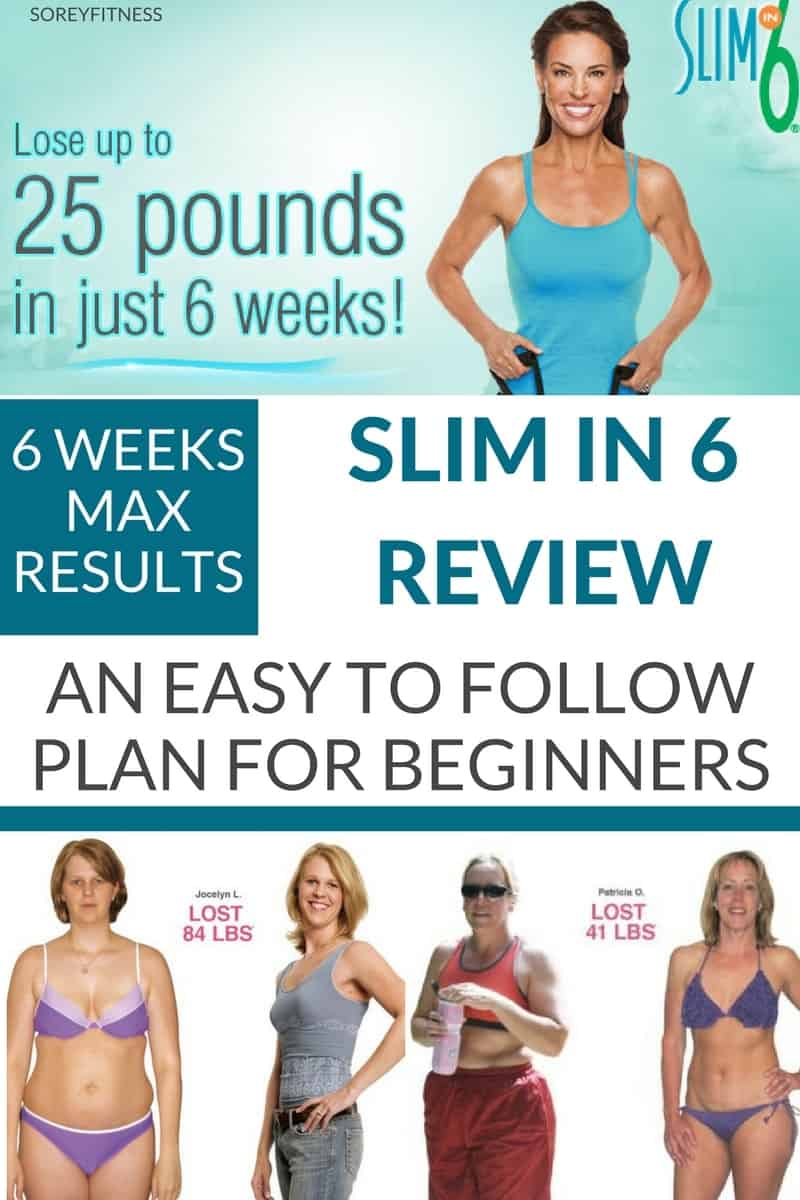 In this post, we'll do a full Slim in 6 review including:
Workout FAQs
Results
Meal Plan
Printable Schedules
Ordering Options
Slim in 6 workouts focus on moves for any age to lose weight and tone your whole body without building big muscles. You can lose up to 25lbs in 6 weeks!!
What type of workout is Slim in 6?
It's a low-impact workout designed for weight loss and to tone muscles. Debbie Seiber's designed the program to be easy to follow and to tone your body without bulking up.
It also includes her balanced diet plan which we'll look at below.
The program suggests you could lose up to 25lbs in 6 weeks and up to 6lbs in your first week. This is a bit overboard, but it is still an effective workout and diet plan in our opinion.
If the program sounds too old school for you, check out our favorite at home workouts guide here.
What do the Slim in 6 workouts look like?
Debbie Seiber focuses on light resistance moves to tone all over without adding bulk to your muscles.
The workouts include dance and yoga moves as well to help you burn more calories and lose weight in a healthy way.
Every 2 weeks will start a new level of workouts.
I love the variety of this because it helps you from getting bored.
It's broken down into 3 easy steps.
Step 1: Start It Up! – 30 Minutes
In the first workout, Debbie shows modifications for each move, and you'll begin to learn the foundation to good form. You'll use your own body weight for a total body workout including lunges, pushups, crunches, and squats.
Step 2: Ramp It Up! – 45 Minutes
The second workout focuses on the abs, hips and thighs. It's a bit harder and incorporates the resistance band. You'll also mix in standing and floor ab moves.
Step 3: Burn It Up! – 50 Minutes
The last workout is almost 60 minutes long. You'll focus on a total body workout by adding in kickboxing, ab moves, jumping jacks and cardio moves. The workout flies by because of the variety offered in it!
You also receive additional bonus workouts:
Slim & 6 Pack
Slim & Limber
Cardio Core! Express
Preview of a Workout:
How long is a Slim in 6 workout?
The workouts are 10-60 minutes long. You workout once a day 6 days a week.
The main 3 DVDs you'll use are — "Start It Up," "Ramp It Up" and "Burn It Up". They range from 30-60 minutes.
Need something 30 minutes?
Check out Country Heat or the 21 Day Fix.
How many calories are burned during Slim in 6 workouts?
Everybody is different and that affects your calorie burn. On average, a person weighing about 150 lbs will be 10-12 calories per minute. Since the workouts are 30-60 minutes long, the approximate calorie burn for Slim in 6 is 300 to 600 calories depending on the workout and the effort put into it.
Are their low-impact options?
Yes, there are low impact options and modifications for some moves to protect your knees.
Who is this workout program for?
Beginners of any age. This is a great program for losing the baby weight or someone that has never worked out no matter what their age is.
What equipment do you need?
You'll need a resistance band.
Slim in 6 Before and After Results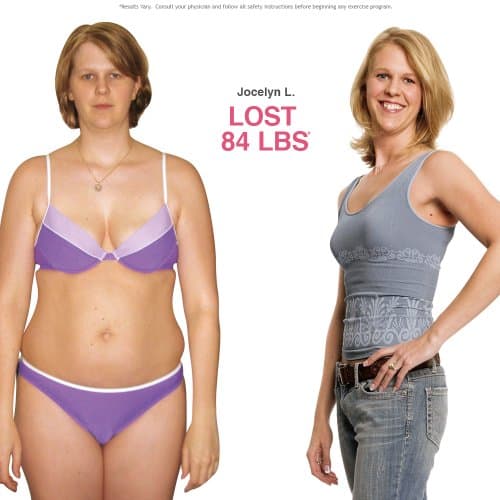 Does Slim in 6 Work?
It definitely works. There is no secret behind this workout program though. If you follow a healthy, balanced diet and workout – you will lose weight.
This program just makes creating those habits easier and provides an easy to follow plan for weight loss.
Is Slim in 6 Good for Weight Loss?
It's an effective workout to lose weight, and it's also very well rounded. You'll have cardio, strength, and flexibility throughout the program for max results.
Does it have a money back guarantee?
Yes, Slim in 6 has a 12-week money back guarantee. So you could literally go through the program, see your results and then send it back if you're not happy.
Can you do multiple rounds of Slim in 6?
Definitely! Each time you go through the program you'll get better at the moves and see results. You just always want to feel challenged. If you're not feeling challenged anymore, the 21 Day Fix would be a great next step.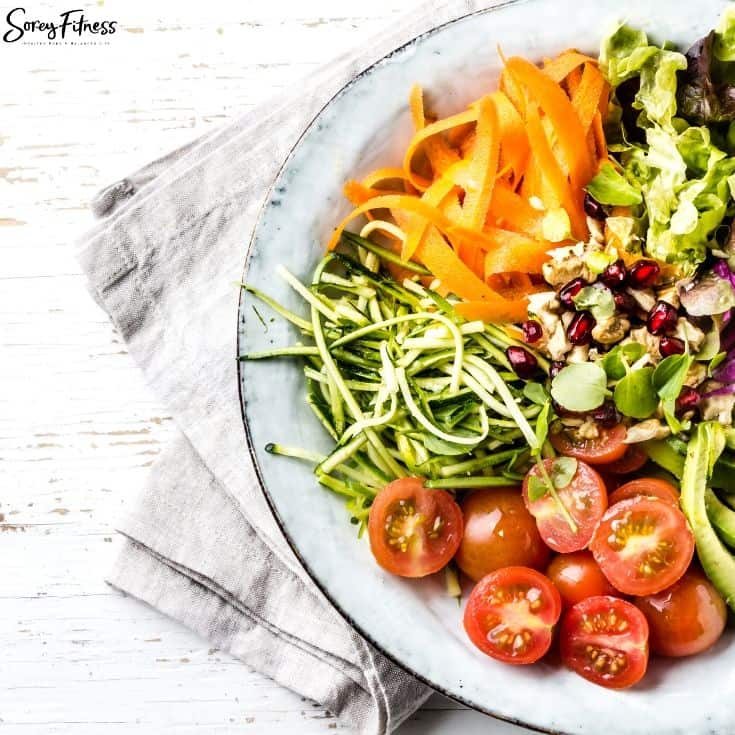 Slim in 6 Meal Plan
The Slim in 6 diet plan is based on Michi's ladder which was very popular in the 90s and early 00s. It was popular for a good reason — it works!
The Slim in 6 Meal plan includes a guide to figure out how many calories per day you should eat based on your current weight and goals.
The diet plan is really focused on calories going in and going out (through your activity).
The nutrition guide does outline healthy proteins, carbs, fats, and treats. It focuses on eating 5 times a day and following a balanced diet.
It's considered a low-calorie, low-carb, low-fat diet plan.
The program also includes a 6 day meal plan for MAX results in just 1 week!
You may also like the 2B Mindset or Ultimate Portion Fix nutrition plan instead. We found both of these programs to be easier to follow than the meal plan given in Slim in 6.
Can you follow the 21 Day Fix meal plan instead?
Definitely – view the 21 Day Fix guide and meal plan here.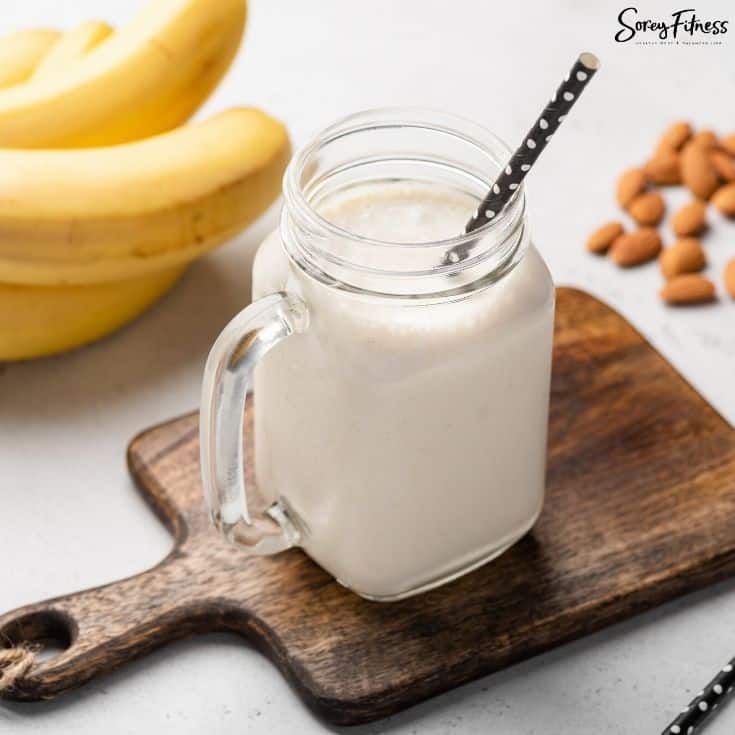 Can I use Shakeology with Slim in 6?
Definitely – whether you are following the Slim in 6 meal plan or the 21 Day Fix you can use Shakeology. If you're needing the super-foods meal replacement the challenge pack including Slim in 6 is your best option. (What's Shakeology?)
Slim in 6 Schedule
There are two Slim in 6 Calendars to choose from.
The Slim in 6/Slim Series Express is broken down into the 3 phases and has you working out for 4 weeks. You do receive a rest day on Sundays.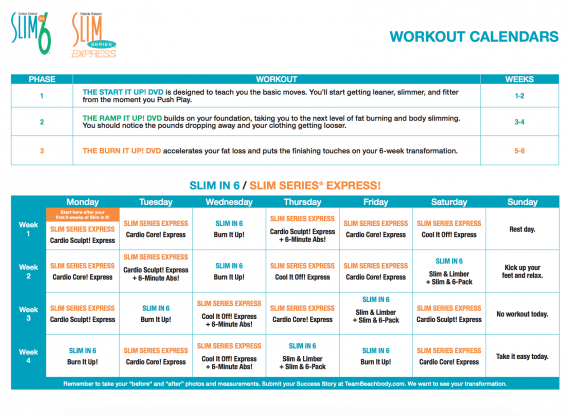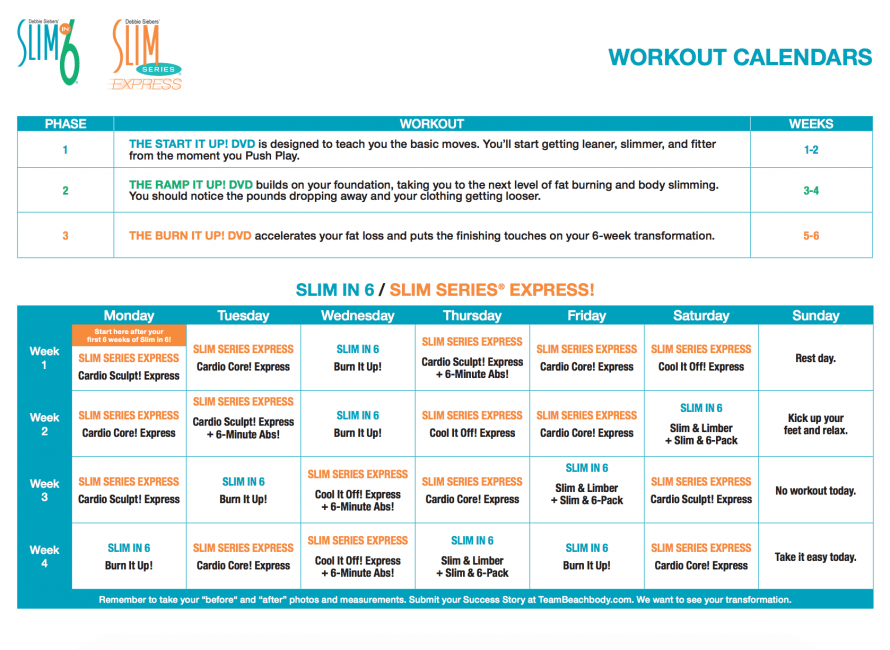 You also have the Slim Series Schedule available. This is the advanced Slim in 6 Schedule to do after your first round of the program.
It will help you tone up, burn calories and lose weight as well.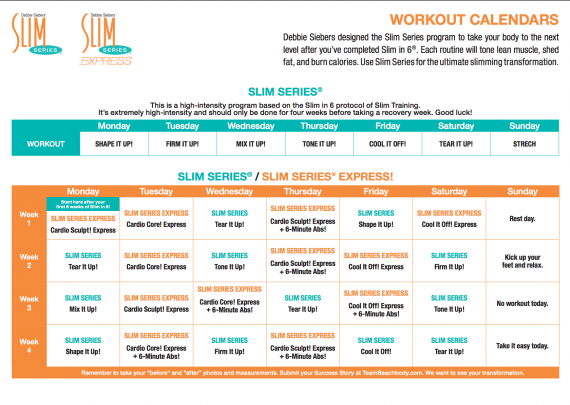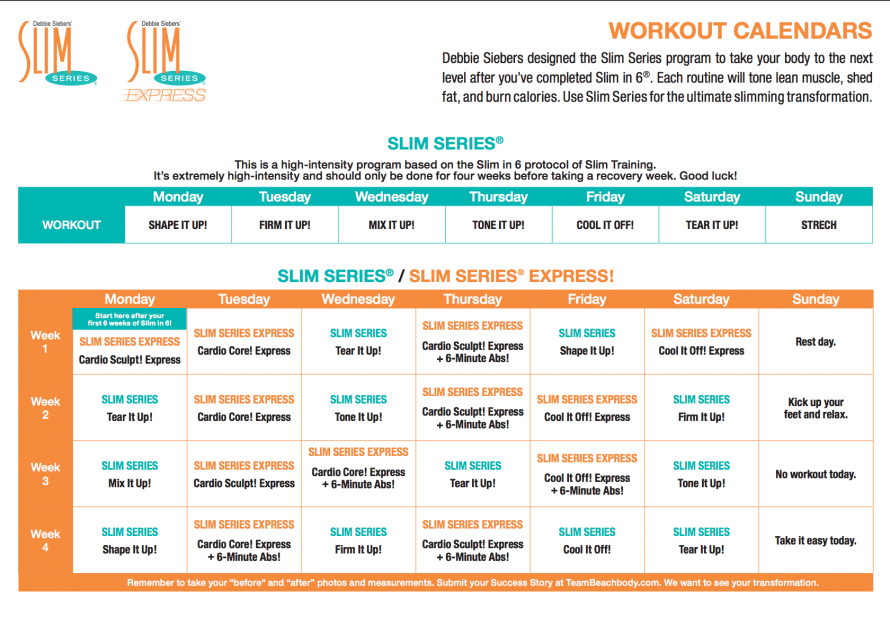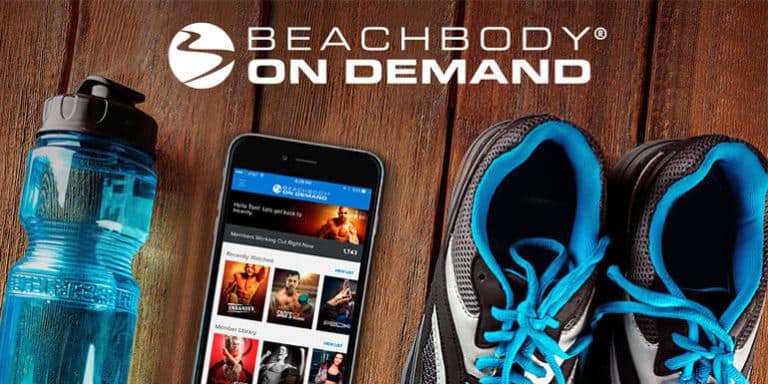 Is Slim in 6 on Beachbody on Demand?
Yes, Slim in 6 workouts are available on Beachbody on Demand. You can start streaming it and downloading the program materials now!
Beachbody on Demand allows you to stream to your phone, computer, or TV through a streaming device. Grab our full Beachbody on Demand review here or grab a free trial below!
Choose the 3-month option from the drop down menu and you'll see it's $0 for 14 days. Then it's $39.95 per quarter after if you don't cancel.
What's included if I order?
6 Workouts

Workout Calendar

Meal Plan

Your 6-Day Express Plan to MAX Results

Your Quick Start Guide

2 BONUS Workouts – Slim & 6 Pack and Slim & Limber
And 3 FREE bonus gifts
Your Resistance Band

Our Online Coaching (just email us at thegirls@soreyfitness.com to get started)

Cardio Core! Express Workout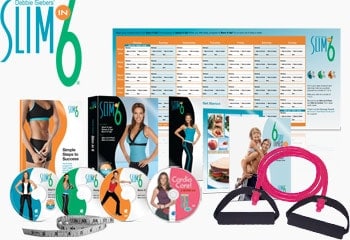 You can also choose the Deluxe Slim in 6 Kit which includes everything above plus….
6 NEW Advanced Workouts
Tone It Up! (60 minutes)
Tear It Up! (80 minutes)
Shape It Up! (80 minutes)
Firm It Up! (60 minutes)
Mix It Up! (60 minutes)
Cool

It Off! (60 minutes)
Plus 3 More 30 Minute Workotus
Cardio Core! Express (30 minutes)

Cardio Sculpt! Express (35 minutes)

Cool It Off! Express (30 minutes)
Plus 3 FREE gifts
6-Minute Abs!

New Calendar with Advanced Workouts

Slimming Guide
If you're looking for a newer workout program that hits these same goals and has a modifier option check out the 21 Day Fix.
Can I use Slim in 6 for SoreyFitness' 21 Day Challenge?
Of course – just email us at thegirls@soreyfitness.com to let us know you'd like to join us! We host a 21 Day Challenge every month with daily accountability, support and prizes for max results. Get the details on our 21 Day Challenge here.
Have you tried Beachbody's Slim in 6 before?
Like this Slim in 6 Review?
You may also like:
Still not sure?
Try a Debbie Sieber's workout!