Bone Broth is Keto's Best Friend | Why You Need to Drink It on Keto
This post may contain affiliate links. All opinions shared are my own. As an Amazon Associate I earn from qualifying purchases. Click to view our full disclosure.
We started drinking bone broth years ago for the many health benefits. It's been shown to help your digestion, joints, & even your skin! Now, we've had a few people ask us, if bone broth is keto-friendly.
The short answer is yes! Bone broth is lower in carbs than protein, and it actually offers a few unique advantages to keto followers!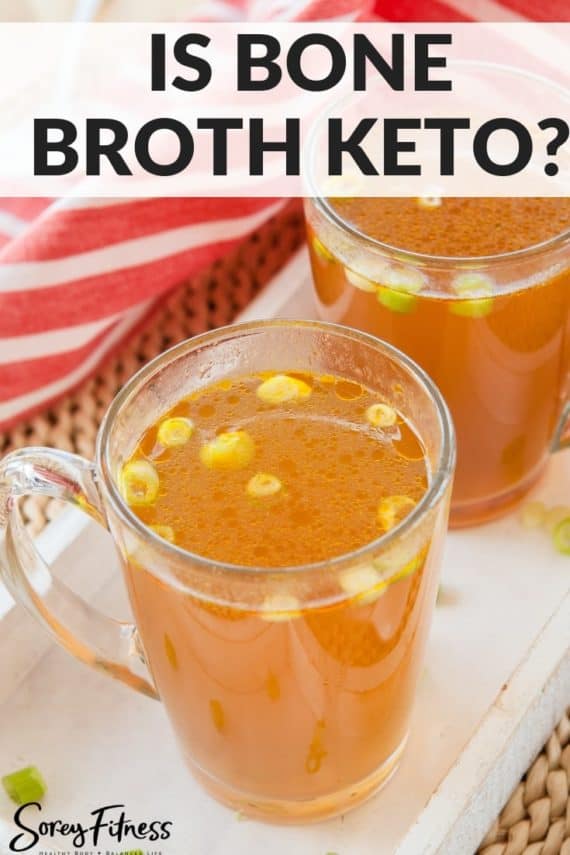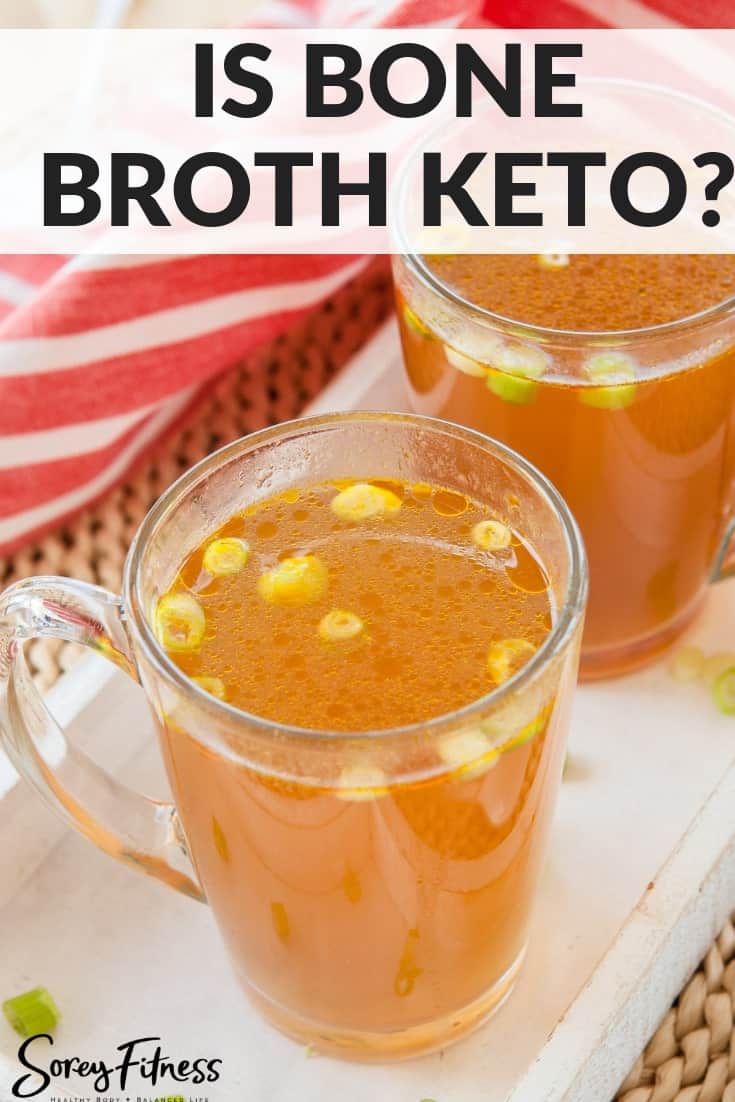 If you haven't read our full bone broth guide, it outlines all of the benefits of this wellness powerhouse!
Is bone broth keto?
Keto is basically a macro-based diet. Since bone broth is typically high in protein and lower in carbs, it's a great choice for keto.
Here's a breakdown of bone broth's macros:
Kettle & Fire Chicken Bone Broth
Fat: 1 gram
Carbs: 0 grams
Protein: 10 grams
Kettle & Fire Beef Bone Broth
Fat: 0 grams
Carbs: 2 grams
Protein: 6 grams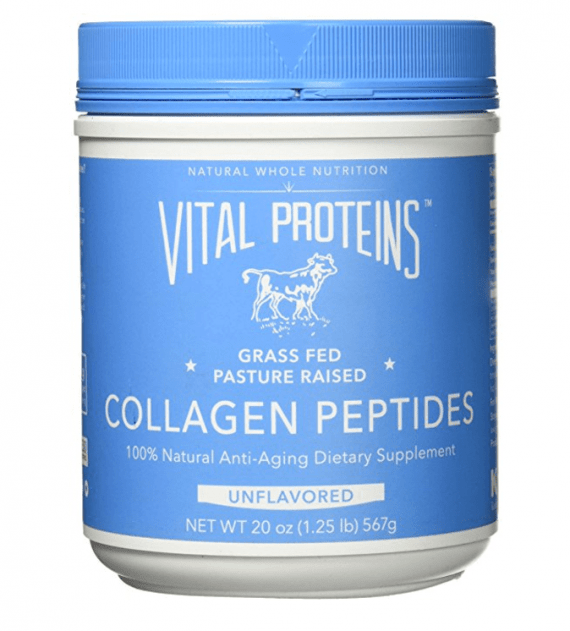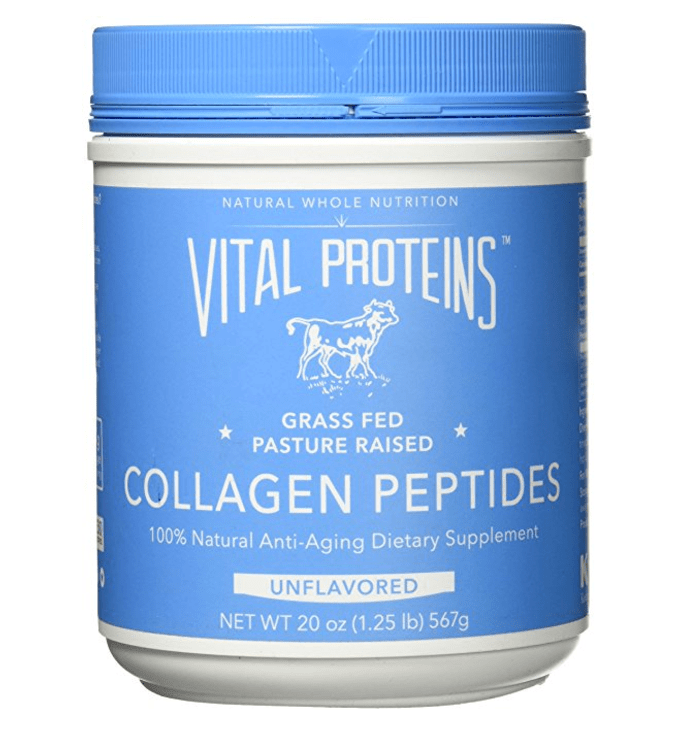 Looking for something with 0 carbs?
While you won't get all of the minerals as you do from broth, collagen offers a lot of the same gut and skin benefits! Plus, Vital Proteins' peptides are tasteless and can be added to anything! We love them in keto smoothies!
Bone broth can also help reduce "Keto Flu" Symptoms.
When you remove carbs from your diet, you might feel pretty bad at first.
It's typical to experience nausea, fatigue, headaches and dizziness. This is what people call the "Keto Flu".
Bone broth can help transition you through these few rough days. It helps reintroduce a little bit of carbs, vitamins, minerals, and electrolytes to help you feel better.
5 More Benefits of Drinking Bone Broth on the Keto Diet
We dug into the benefits of bone broth in our original review, but there are specific benefits to drinking it on a Keto diet as well.
1. Bone broth helps your gut health.
Sometimes your digestion can slow down when you start a keto diet. Bone broth can help improve your digestion and aid in your gut health because of the minerals, collagen and amino-acids it contains.
2. It can help your inflammation and joints.
The same minerals, collagen and amino-acids can help your joints and reduce inflammation in your body.
3. Glycine in bone broth can help you sleep better.
If you're struggling to sleep, also check out our favorite oils and best tips to sleeping better.
4. The protein in bone broth helps with appetite control.
You can have an 8 oz cup of broth for 30 calories and get 6-10 grams of protein!
5. Bone broth is rich in electrolytes.
Electrolytes are very important in the keto diet, and broth is naturally rich in sodium, potassium and salt!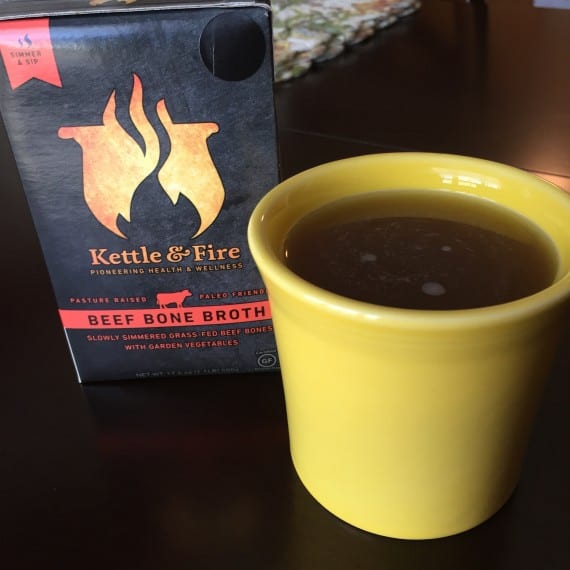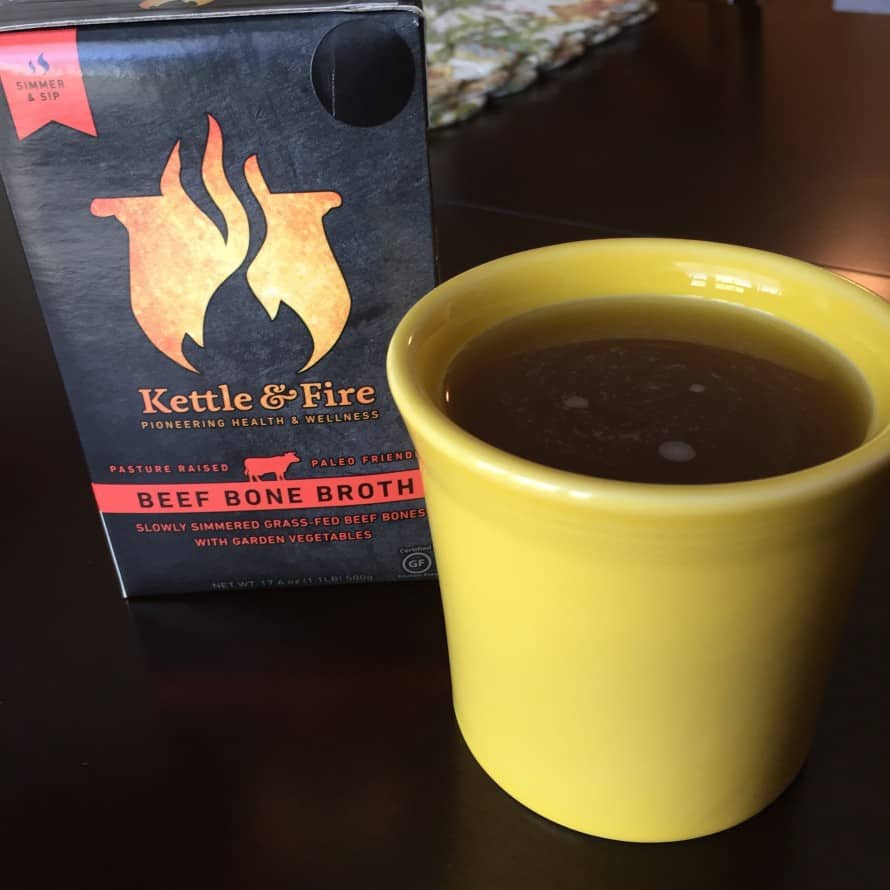 Why Kettle & Fire?
Kettle & Fire bone broths are all the highest quality we've found. They only use organic, grass-fed animals for their broth and simmer it 10-20 hours to get the max nutrient value out if the bones. Their products are also preservative-free.
They also offer a wide variety of broths and even soups!
Both the broth and soups are convenient and easy to store. You can leave it in your pantry until it's opened unlike if you made a batch of broth yourself.
We also love that they offer personal touches and have an amazing customer service program!
Their broths taste great and are priced well, too! They also offer discounts when you sign up to get a few boxes a month!
*These statements have not been evaluated by the Food and Drug Administration. This product & review is not intended to diagnose, treat, cure, or prevent any disease.