Giving up soda is tough!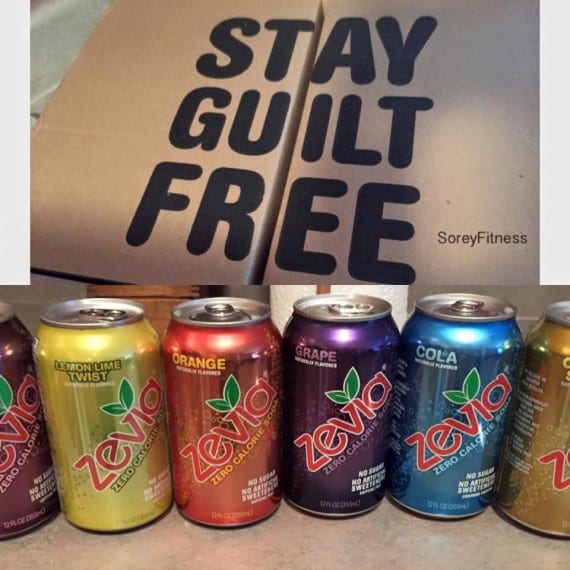 Jake and I both love our fizzy sodas. He is a Coke man, and my go-to is Coke Zero. There is no moderation for us if we have them in the house. Soda can lead to gout attacks, inflammation, dehydration, and IBS flares; therefore, we have started trying to start limiting our intake and find healthier alternatives.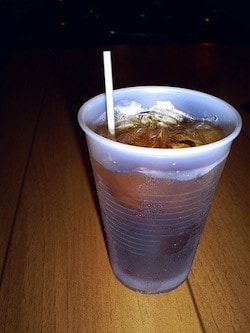 Why Give It Up
I am focused on giving up soda for a few reasons. The main one is because it's not something I just casually want – I'm like a zombie if I go more than 3 days without it. Certain foods "require" a soda by its side, and I don't like being controlled by a fizzy drink.
Another reason to avoid soda is the ingredients. Of course, we all know water is the best choice, but soda actually has ingredients that also possibly endanger your health. If you choose the "leaded" option (the one packed with calories) as my husband calls it – it's packed with real sugar. If you choose a diet soda, my favorite, it doesn't have the calories, but it is full of fake and synthetic sweeteners. Below I'll outline the ingredients to avoid.
What to Avoid
It goes without saying that regular soda has a ton of white sugar and empty calories in it which can lead to weight gain and inflammation.
If you choose a diet option, it's important to know what they are sweetening those bubbles with. Aspartame and sucralose seem to the most popular, and both have been linked to health issues.
Aspartame, also known as NutraSweet and Equal, has been thought to influence several health issues along with some claims that it can lead the person to crave more and more sweets. 
The American Cancer Society has listed out the health complaints, but that no consistent evidence has been found behind it:
"dizziness, digestive symptoms, and changes in mood, to more serious health issues such as Alzheimer disease, birth defects, diabetes, Gulf War syndrome, attention deficit disorders, Parkinson disease, lupus, multiple sclerosis, and seizures. However, studies done to date have not found any consistent evidence of harm." (source)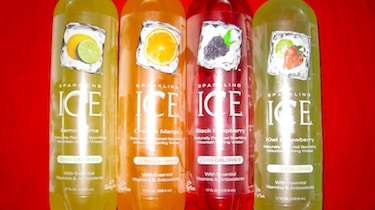 Sucralose, also known as Splenda, is another artificial sweetener in popular products like ICE! Sparkling Water and some flavors of Quest Bars.
Prevention's article on sucralose lists out possible side effects from ingesting it as well. Some of the issues listed are inflammatory bowel disease, and gene alteration. (source)
With that said, I prefer to limit how much man-made foods I ingest since they are not natural or "whole foods". Plus, where there is smoke there is usually  fire – which promotes good moderation of everything.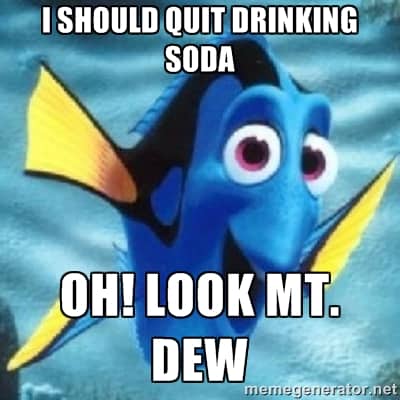 Giving Up Soda
The first week is the hardest. You may have to adjust to drinking water or other non-soda alternatives to get in your fluids. You also will not just crave the change automatically — it will take time.
For example, on day 3 or 4 of giving up soda, I usually have a headache from the sugar and/or caffeine withdrawal.
Within a week, you should be feeling better and getting into a routine without soda.
4 Simple Healthy Alternatives While You're Giving Up Soda
(* indicates an affiliate link to Amazon.com)
1. True Lemon* – a healthy alternative to soda and other mix-in drinks like Crystal Light. True Lemon does not contain aspartame or sucralose.
2. Zevia* – this is a healthy option to a soda. It even comes in a can! Score! lol! Jake and I both tried these and liked them. They come in a variety of flavors, and they can be found on Amazon or at most grocery stores. Our favorite flavors are grape and cola.
3. Flower Child Tea – this tea is perfect for kids instead of Kool-Aid and also is spa-like as an adult.
4.  Healthy Hawaiian Punch – Hawaiian Punch is packed with high fructose corn syrup which can also increase inflammation. This healthy option tastes similar and skips the added sweeteners.
Keep in mind you have to check labels – Crystal Light, ICE!, juices, punches, and more have hidden sugars or artificial sweeteners in them even if they are labeled and packaged as healthy.
Are you giving up soda? Do you have any favorite alternatives?