High School Reunion Diet Plan: How to Look Hot at The Class Reunion
This post may contain affiliate links. All opinions shared are my own. As an Amazon Associate I earn from qualifying purchases. Click to view our full disclosure.
My 10-year high school reunion is coming up. No matter our age, we all want to look our best for the big reunion. We'll look at the High School Reunion diet, as well as, the best outfit ideas at a steal!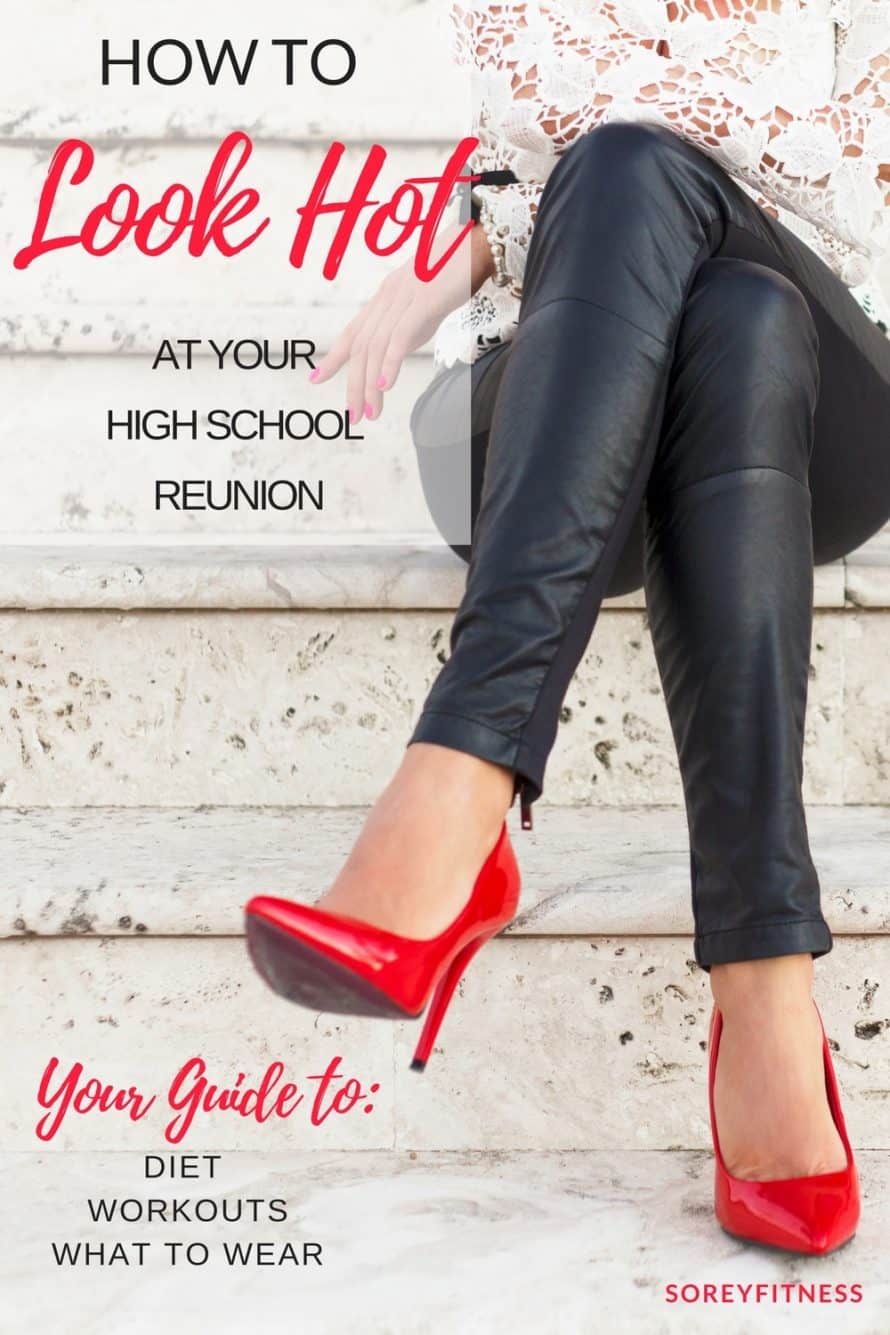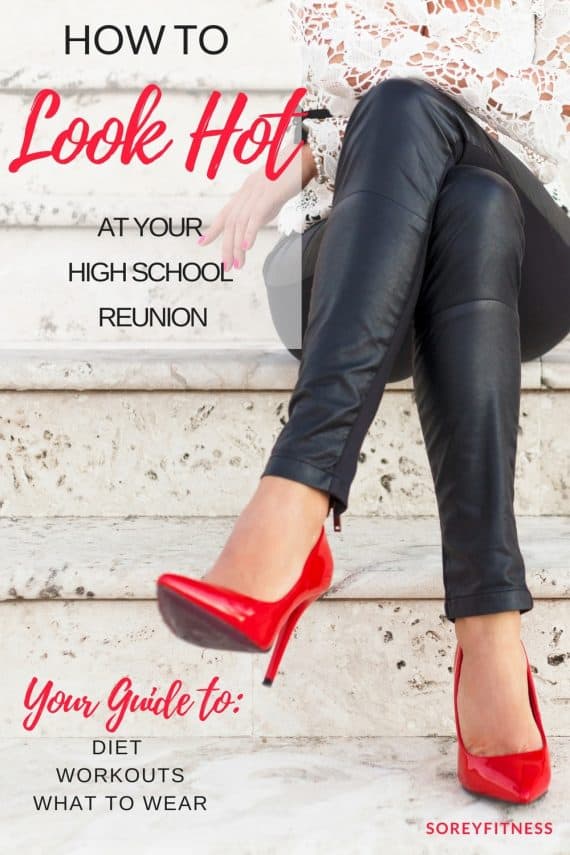 With the average person gaining a pound a year, it can be hard to get back to that "high school skinny" weight. Plus, I've found trying to hit that magical teenage number to be discouraging and downright impossible. Needless to say, our bodies do develop, change and go through things as we age.
So instead of obsessing over a specific number, you saw briefly at 16 after having mono, let's focus on how to look hot for your high school reunion instead. This post contains affiliate links.
We'll look at your diet, workouts, and outfit for the big class reunion.
Your High School Reunion Diet Plan
Now I'm not going to recommend a crash diet like the 3 Day Military. Because you'll likely hit that high school skinny weight and then balloon up bigger than you've ever been. No Bueno.
It helps with:
Weight Loss
Glowing skin
Brighter eyes
Healthier hair
The diet doesn't require you to make drastic changes to your diet, but it's still strict enough you can see the weight come off each week.
It also has 4.8 stars on Amazon so I'm not just making this up as I approach that big reunion of my own.
What You Eat on The Class Reunion Diet:
Eliminating processed, packaged or boxed foods.
Tossing white bread, soda, energy or sugary drinks.
Limiting alcohol.
Filling up on nutrition-dense veggies
Including lean protein, nuts, seeds, and beans for protein and fiber
Low-fat dairy and whole grains
Avoiding added sugars (natural sugars like those in fruit are okay)
So this plan is a bit easier to follow than an elimination diet like the Whole 30. It's just going to have you cut out the junk and be mindful of your eating.
Your Workout Routine
While the diet above is a great well-rounded diet for any occasion, it doesn't include a workout plan. My 10-year-older-body needs some toning and lifting.
I personally love to workout at home because of the convenience it offers. I personally stream my workouts so I can do them anywhere from a computer or smartphone. It also works on my Apple TV or Roku!
Since we're all busier than those high school days, aim for a 30-minute workout 3-5 times a week.
For the sake of getting fit fast – I'd recommend:
The Last Step: The Perfect High School Reunion Outfit!
I absolutely love Rent the Runway! You can rent luxe designer brands like:
Badgley Mischka
Elizabeth and James
Jill Jill Stuart
ML Monique Lhuillier
Excuse the crazy face, but here's an example of what we've rented in the past (both dresses).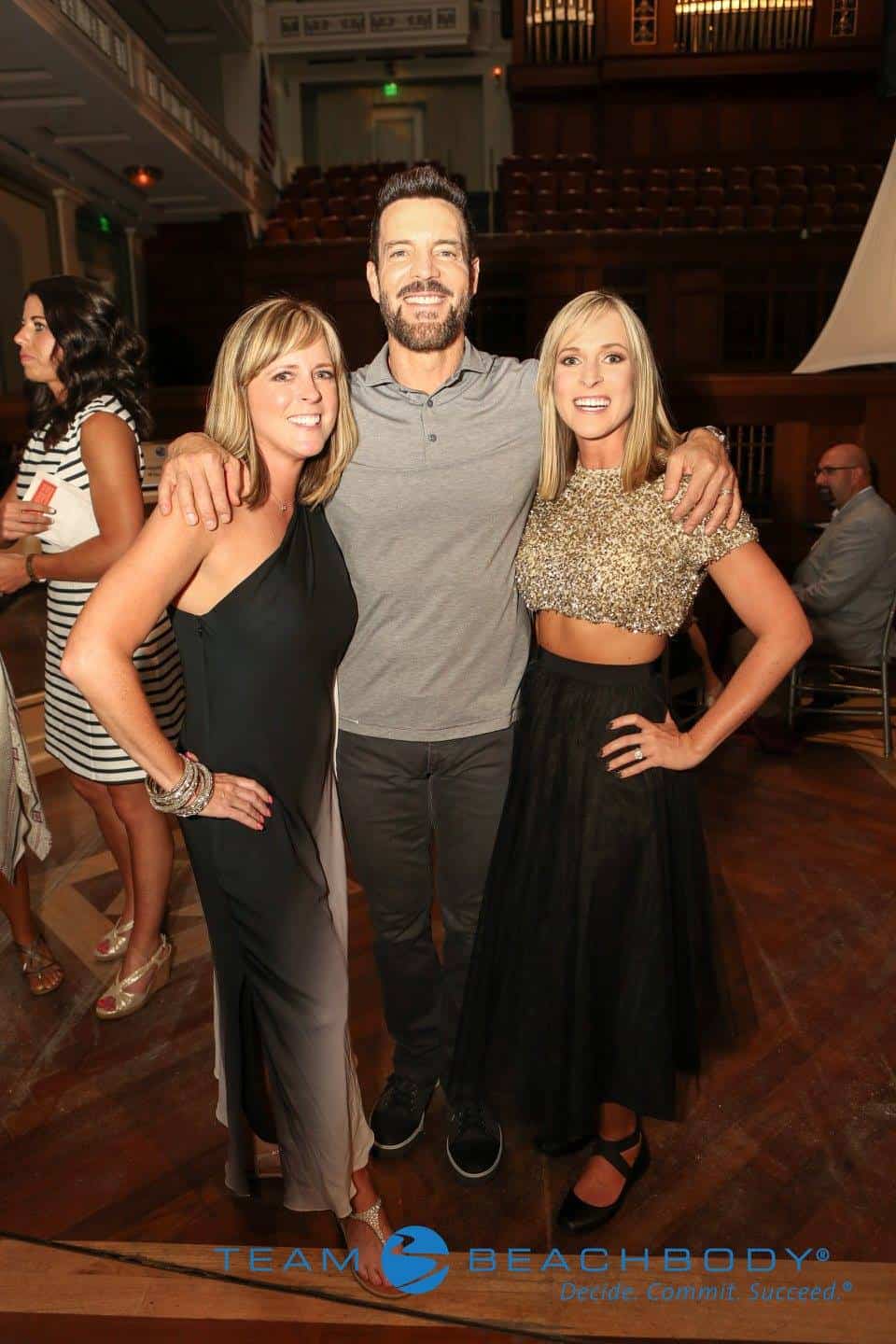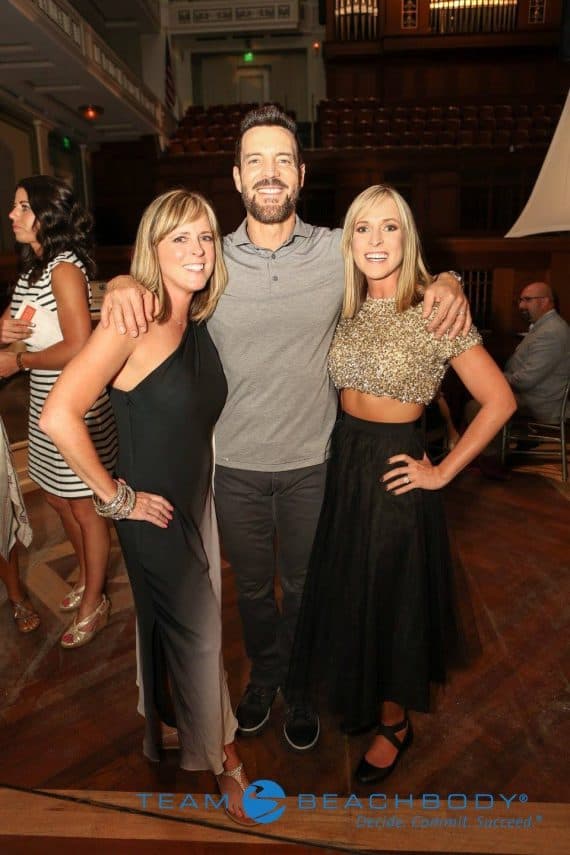 They've really thought of it all. If the dress you're eyeing has been rented before, you'll not only be able to see the dress on a model but someone your weight and height! I love this feature because I'm 5'4″ on a good day!
You can also choose 2 sizes that way if one is too small, you have a backup!
If neither option works, you can chat or call within 24 hours of receiving the dress and items and get a return! Score!
The dress comes to you clean, and you just drop it off (dirty) at a UPS after. They dry clean it for you! Super easy!
They also have options where you can rent more "everyday" clothes unlimited each month if you have a job that is fashion-forward! The options are endless!
Other 10 Year High School Reunion Outfit Ideas
If you don't like the idea of renting or going with a simple black dress, we have you covered.
Check out these outfit ideas!
Still not sure what to wear?
Stick to what you feel best in – whether it's a cute casual look or a power suit.
Your confidence is going to make any outfit shine so don't feel like you have to buy something new.
I don't think we could have come up with a better plan to get you ready for that big class reunion! You're going to walk in looking great and glowing from the inside out!
Wish me luck at mine! I might feel confident in my appearance, but I'm a little introvert at heart! :P
Have you done a high school reunion diet plan before? If you've had a reunion already, how did it go?
If this post helped or amused you, will you pin it to Pinterest?