8 Macro Friendly Taco Bell Menu Items You'll Love
This post may contain affiliate links. All opinions shared are my own. As an Amazon Associate I earn from qualifying purchases. Click to view our full disclosure.
If you're counting calories or are looking for macro friendly Taco Bell options, you're in the right place! Below are the best menu items to choose whether you're on keto or just trying to eat better!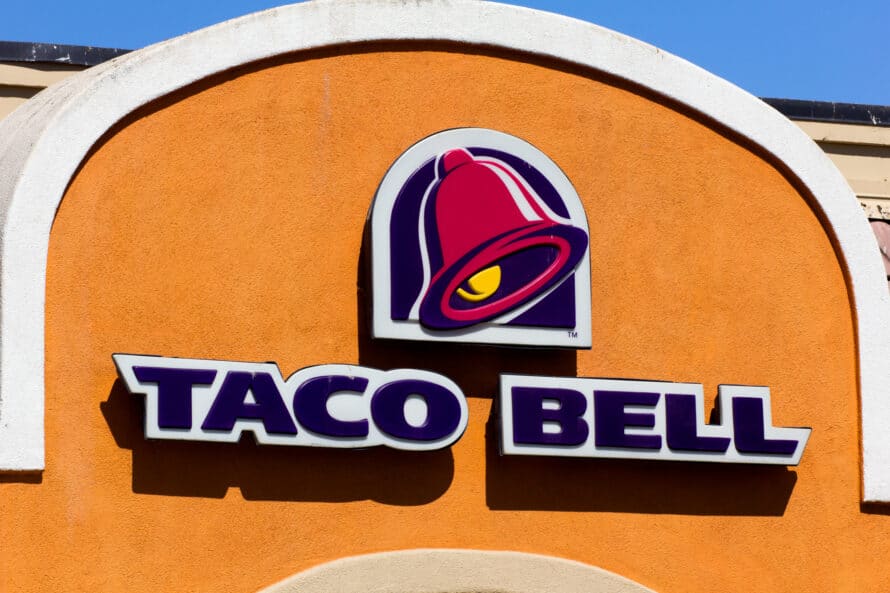 Taco Bell is pretty well known for their overstuffed burritos and cheese-covered nachos. So, you may not know just how easy it is to get a healthy meal from this fast food favorite.
That's because the restaurant offers a variety of diet-friendly substitutions to regular menu items, allowing you to create a custom meal that's low in fat and calories.
The next time you're looking for a delicious Mexican meal, try one of these healthy Taco Bell options.
How to Eat Healthy at Taco Bell
Choosing a healthy meal doesn't have to be difficult when you're eating out at Taco Bell.
That's because you can easily make substitutions to some of the restaurant's popular menu items to transform it into a low calorie lunch or dinner.
Try using these tips as you're ordering at Taco Bell to help reduce the fat, calories, and carbs in your meal.
5 Tips to Eat Healthier at Taco Bell
1. Substitute chicken or steak.
If you're hoping to reduce the fat and calories in your Taco Bell order, make sure to order grilled chicken breast or grilled steak instead of ground beef.
This will help cut down on the fat content in your meal instantly.
2. Make it Fresco.
Another simple substitution you can make to reduce the calories in your Taco Bell order is to make it "fresco style."
Almost any Taco Bell item can be made fresco style, which means the high calorie items in the recipe (like cheese and mayonnaise based sauces) are replaced with lower-calorie toppings, like diced tomatoes and low fat fresco sauce.
When ordering your meal at the restaurant, simply ask for the item "fresco style." You can also choose the "make it fresco" option when ordering online or through the mobile app.
3. Skip the sour cream.
Several of Taco Bell's menu items are made with (or come with sour cream). But since the restaurant uses full-fat sour cream, it's not a good option for anyone watching their calories and fat intake.
To make your meal a little healthier, ask for no sour cream when ordering.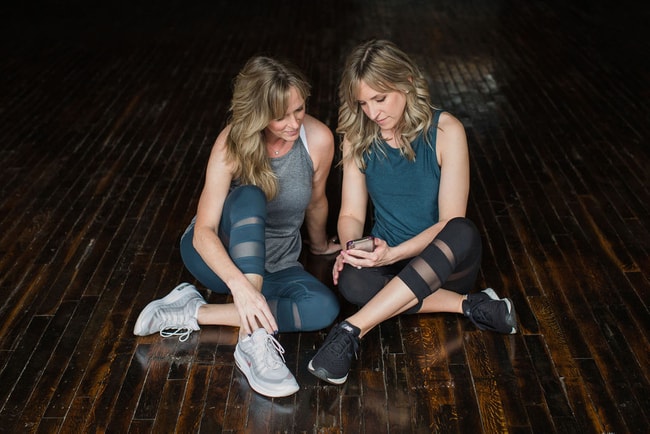 4. Use the nutrition calculator.
Figuring out the macros of your meal is easy when you order Taco Bell.
Just make sure to use the nutrition calculator on the restaurant's website to help calculate the fat, calories, and carbs in your order.
5. Ask for Hot Sauce
Hot sauce is a great way to add in flavor without adding to your net carbs or total calories as well.
If you're on a keto diet, you may also like our Keto Fast Food Guide!
Need meals at home? Check out Macro Friendly Food for some amazing recipes that fit into macro meal plans! Get 10% off with code KIMANDKALEE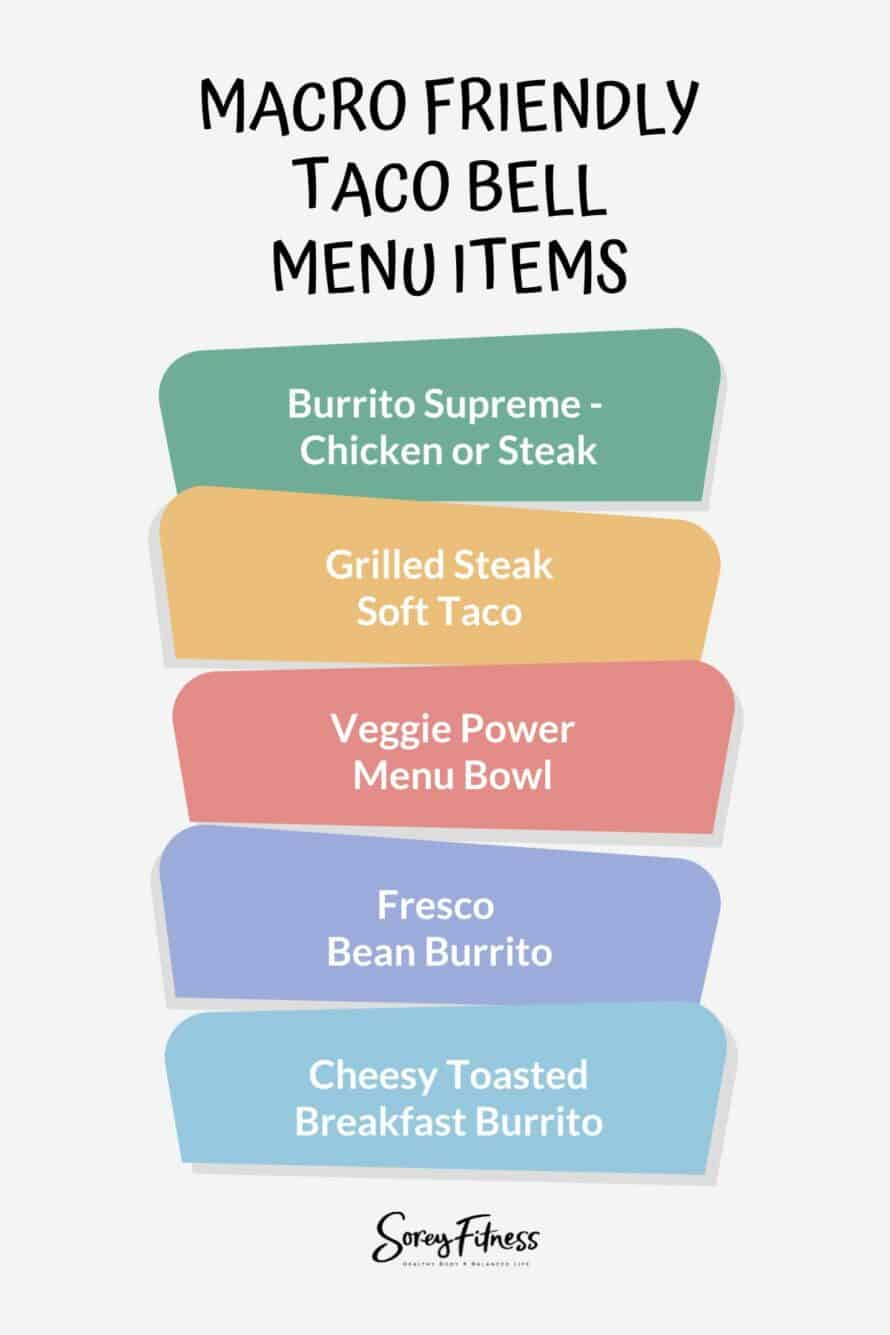 8 mACRO fRIENDLY Taco Bell Options
The next time you have a craving for Taco Bell, don't give up on your diet! Just order one of these macro friendly options from their menu.
1. Low Carb Power Menu Bowl
While traditional power bowls are made with high-carb rice and beans, you can make a simple substitution to the traditional menu item if you're looking for a low-carb option at Taco Bell.
Simply ask for a power menu bowl with no beans and rice and extra meat.
The meal will come with chicken, cheese, guacamole, lettuce, sour cream, tomatoes, and avocado ranch sauce.
2. Chicken Soft or Crunchy Taco
For a simple, yet filling taco option without all the fat and calories, try a chicken taco ordered fresco style.
You can enjoy either a soft or hard shell for a simple and healthy meal option.
3. Burrito Supreme with Chicken or Steak
When you make a few adjustments to the classic burrito supreme at Taco Bell, you can turn an unhealthy menu item into a delicious diet-friendly meal.
Start by substituting the ground beef with grilled chicken or grilled steak to reduce the fat in the burrito.
Then, ask for the burrito to be made fresco style to replace the cheese and sour cream with low calorie diced tomatoes.
4. Grilled Steak Soft Taco
Another great taco option at this fast food restaurant is the steak soft taco.
When this taco is made fresco style, you can enjoy all the flavors of a steak taco without all the calories.
5. Veggie Power Menu Bowl
If you're searching for a healthy vegetarian option at Taco Bell, you'll love this filling bowl.
Made with black beans and rice and topped with lettuce, guacamole, pico de gallo, and a creamy avocado ranch sauce, this filling bowl is a great meatless option.
6. Fresco Bean Burrito
When you order a bean burrito fresco style, the high-fat cheese and sour cream will be replaced with healthy diced tomatoes.
That means you can cut down on the fat and calories of your favorite burrito without sacrificing flavor.
7. Black Beans
You can add a healthy side to your meal by skipping the fiesta potatoes and chips and choosing an order of black beans instead.
While they don't have a side salad, the beans are a low calorie side dish. Making them perfect for anyone watching their fat and calories. And it adds even more fiber to your meal!
8. Cheesy Toasted Breakfast Burrito
Heading to Taco Bell for breakfast isn't out of the question – even if you're on a diet.
That's because you can grab a breakfast burrito for around 350 calories. The cheesy toasted breakfast burrito is made with eggs, cheese, and either bacon or sausage, making it a protein packed breakfast option.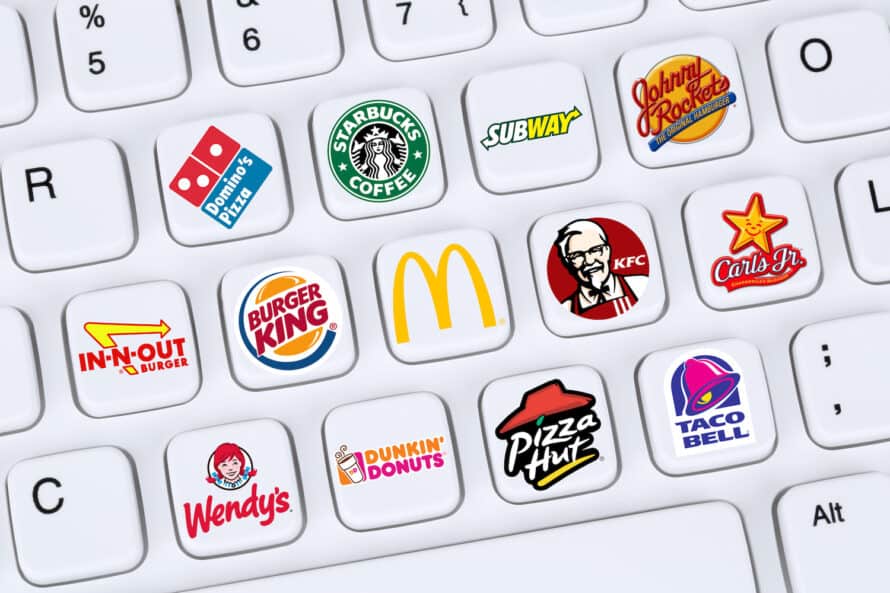 We hope these healthy options help you make better choices at this fast-food chain!
If you stop at fast food restaurants often, you may also like our guide of healthier options at Starbucks, Chipotle, Wendy's, Subway, or Dunkin'.
Which macro friendly Taco Bell option do you like the best?
Need meals at home? geT 10% OFF Macro Friendly Food with code KIMANDKALEE