Is SPARKLING ICE Good for You? (Ingredients, Calories & Alternatives)
This post may contain affiliate links. All opinions shared are my own. As an Amazon Associate I earn from qualifying purchases. Click to view our full disclosure.
Sparkling ICE is a carbonated, flavored water that has grown in popularity and flavors over the last several years. We share our opinion on how healthy Sparkling Ice is and outline the ingredients. We'll also share a few other drink options you'll fall in love with below!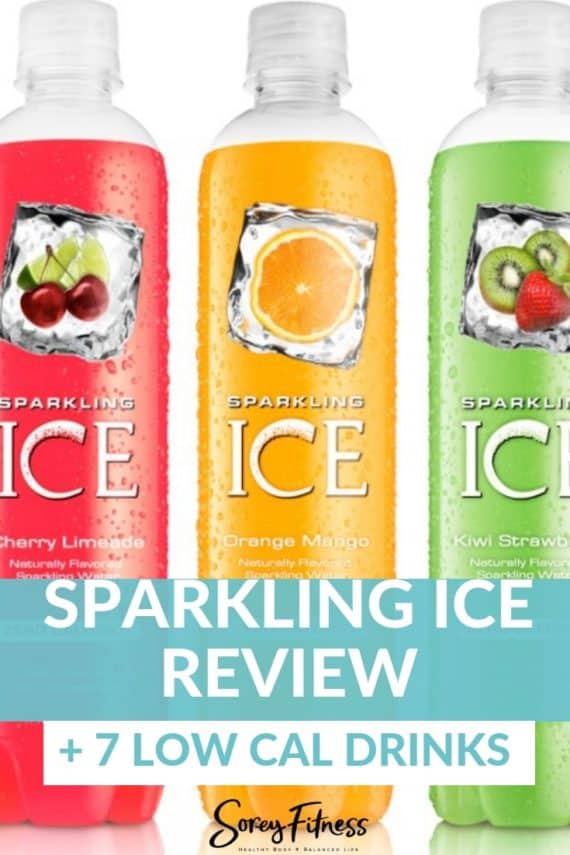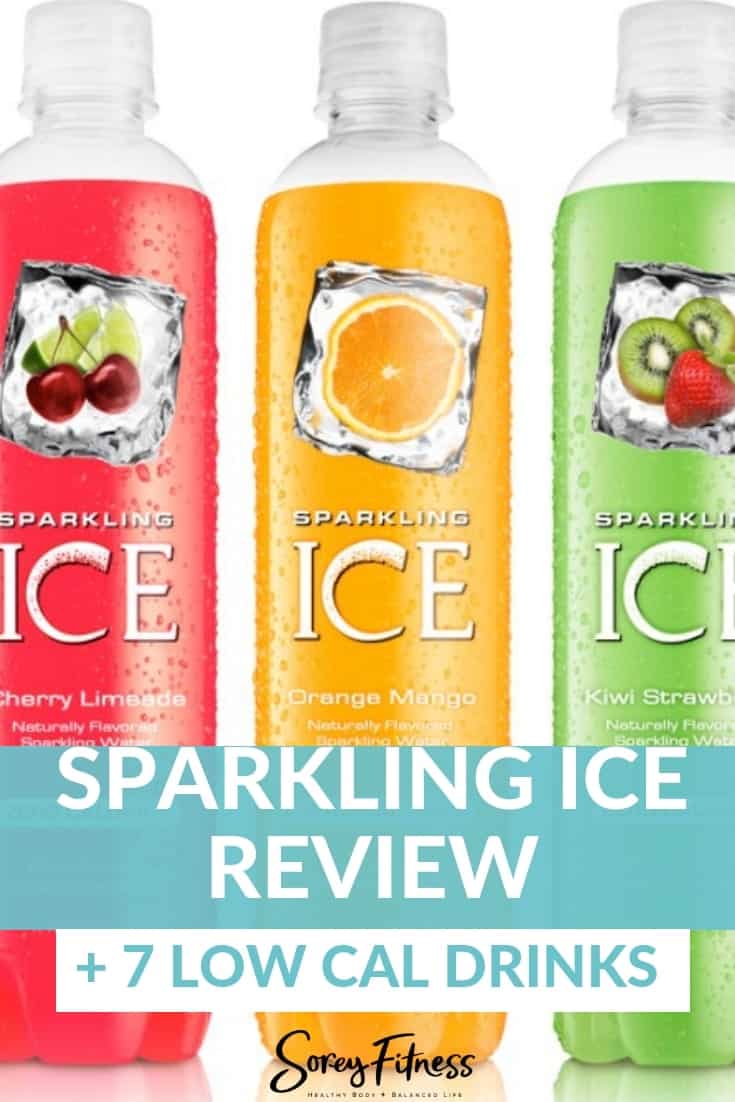 We started drinking Sparkling Ice about 6 years ago when a family member told us about them. At that time, my mom and I both were drinking about 2 16oz Diet Cokes or Diet Mt. Dew's a day. It was such a bad habit, and we were pretty dependent on them if I'm being 100% honest.
I tell you this not just to tattle on myself or my mom.
But rather because some of the articles online about Sparkling Ice seem pretty cold and not relatable. I wanted to approach this as a real, 20-something that used to hate plain water but wanted off diet sodas.
What is the best Sparkling Ice Flavor?
Not only did I not get hooked on the carbonated drinks, but I also got my husband hooked on them at the beginning.
His favorite flavor was the Orange Mango. Mine? Coconut Pineapple or Peach Nectarine.
Sparkling Ice Flavors
Orange Mango
Peach Nectarine
Black Cherry
Strawberry Lemonade
Grape Raspberry
Black Raspberry
Pomegranate Blueberry
Cherry Limeade
Strawberry Watermelon
Kiwi Strawberry
Pink Grapefruit
Crisp Apple
Ginger Lime
Classic Lemonade
Lemon Lime
Caffeine+ Flavors
Triple Citrus
Cherry Vanilla
Black Raspberry
Blue Raspberry
Orange Passion Fruit
Strawberry Citrus
Amazon has several variety packs to pick from, and if you are a prime member you get free shipping!
My mom, husband, and I all agree that they have a better flavor than other flavored waters like SoBe and Vitamin Water.
How much does Sparkling Ice cost?
They are around $1 at our grocery stores.
They sell them individually or in bundles
Amazon has been the cheapest for us – you can usually get 12 for $7.75 (view the deal)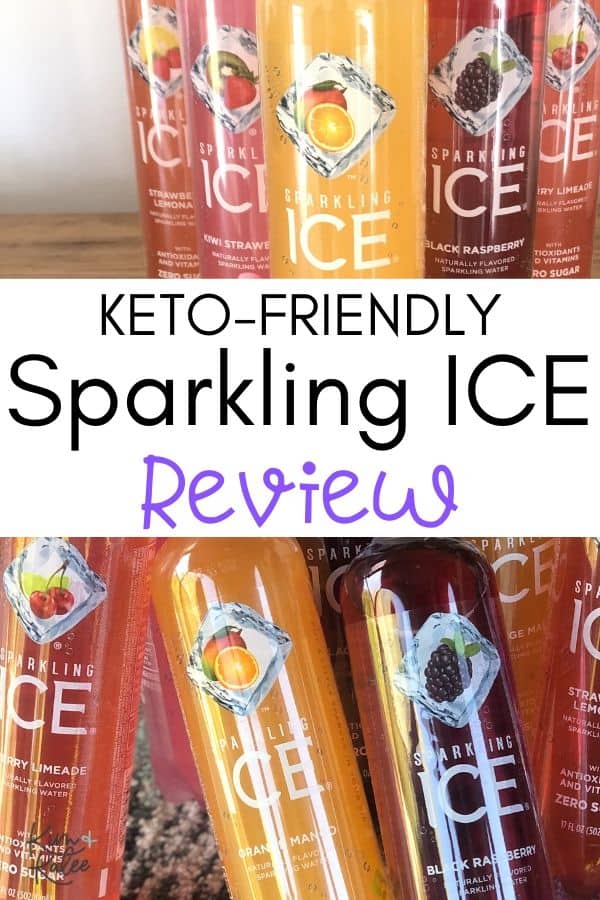 Is Sparkling Ice good for keto?
Yes, both Sparkling Ice and Sparkling Ice Caffeine are keto-friendly! They contain zero carbs per serving and are sweetened with artificial sugars versus normal sugar.
You may also like our Keto Guide for Beginners with tips & recipes!
Is Sparkling Ice an alcohol?
No, Sparkling Ice! is not alcoholic; however, they do make Sparkling Ice Spiked hard seltzer. Those spiked varieties are 80 calories, 1 carb and 0 sugars. They contain 4% alcohol made from cane sugar.
Sparkling ICE! Spiked Hard Seltzer Flavors
Ruby Fizz
Cherry Lime Chiller
Strawberry Citrus Smash
Lemonade Refresher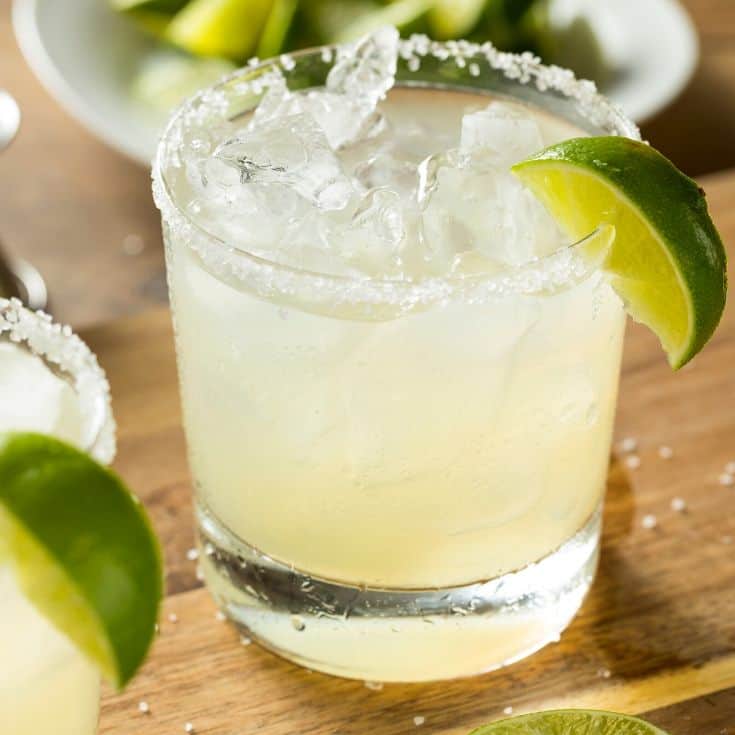 Using Sparkling ICE to Make Cocktails or Dessert Drinks
You can make KETO Sparkling ICE cocktails and dessert drinks really easily!
Grab our favorite Sparkling ICE Keto Cocktails!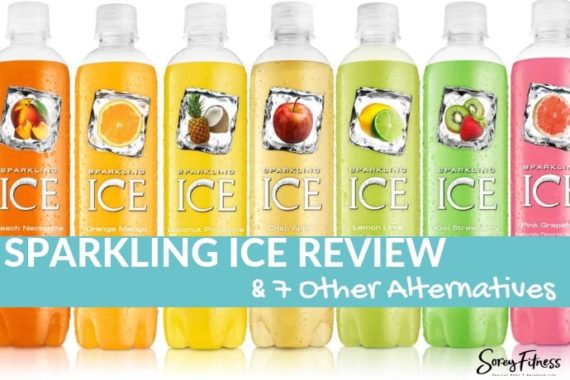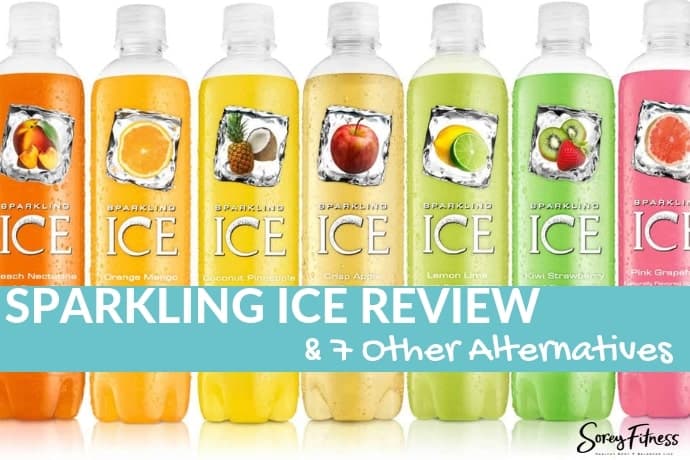 What ingredients are in Sparkling Ice?
Some ingredients may vary depending on flavor, but here's a look at the ingredients in Black Raspberry.
Carbonated Water, Natural Flavors, Blackberry Juice Concentrate, Malic Acid, Potassium Benzoate (To Ensure Freshness), Sucralose, Green Tea Extract, Red #40, Biotin 1% Trit (Maltodextrin), Niacinamide (B3), D-Calcium Pantothenate (B5), Vitamin B12 (Mannitol), Vitamin D3, Pyridoxine HCI (B6).
The ingredients that raise an eyebrow are typically Sucralose, Maltodextrin, and the food colorings.
What kind of sweetener is in Sparkling Ice?
The sweetener used in Sparkling Ice is sucralose. You may know it by the brandname, Splenda.
Is Sparkling Ice healthy for you?
While Sparkling Ice has 0 calories and 0 sugars in it, it's sweetened with sucralose. Sucralose is an artificial sweetener that side effects may include bloating, gas and diarrhea. So you're better off drinking water or a non-sweetened seltzer. (source)
What else do we know about sucralose?
This type of artificial sweetener has been criticized for years. With that said, if you look for a creditable site like the FDA or the Mayo Clinic, you'll find that they don't have a problem with artificial sugars in moderation.
The Mayo Clinic reported,
"According to the National Cancer Institute and other health agencies, there's no sound scientific evidence that any of the artificial sweeteners approved for use in the United States cause cancer or other serious health problems."
They also went on to say that several studies confirmed that these sweeteners are generally safe in moderation. (Read the full article here)
Mind you, you will find plenty of negative reviews on sucralose online as well. Some believe that the large establishments may be corrupt and paid by big brands using artificial sugars. Bottom line? We can ask our doctors if we're nervous about it and then decide.
Now is Sparkling Ice the healthiest choice for you?
Of course not! It's processed compared to found in nature.
Your healthiest choices are going to be clean foods and beverages like good ol' plain water, seltzer water with just carbon dioxide added, herbal or unsweet tea, and black coffee.
What should I know about Maltodextrin & food coloring?
Maltodextrin is a carbohydrate. Every gram of it is about 4 calories, since Sparkling Ice is 0 calories we can assume the amount is pretty small.
Livestrong's article goes into detail about the making and effects of Maltodextrin. They also mention that the FDA says it's safe in moderation and that Critical Reviews in Food Science and Nutrition acknowledge no direct link between maltodextrin consumption and negative health effects.
Food coloring also falls into the mix of being marked safe by the FDA but other organizations say stay away. (Learn more about coloring and dyes here)
Do Sparkling Ice drinks have caffeine?
None of the original flavors contain caffeine. They do have a Tea Line and a "Caffeine Plus" line that will though.
Do Sparkling Ice bottles expire?
Yes, they do expire. Check for a code near the top of the bottle. It should be 6 digits representing MMDDYY.
Is Sparkling Ice a soda?
Technically Sparkling Ice is a artificially sweetened carbonated drink. I wouldn't put it under the soda category, but I also wouldn't call if carbonated or seltzer water because of the other ingredients in it.
What's the Bottom Line?
Moderation is the key for us. We drink more flat, filtered water more than any other drink. We get more healthy foods over processed, junk foods.
With that said, we're not giving up our Sparkling ICE Water, Diet Coke or pizza nights all together. They are an occasional treat.
This is just my opinion and what has worked for us. If you're on the fence, definitely ask your doctor. If nothing else, it will give you peace of mind with your decision.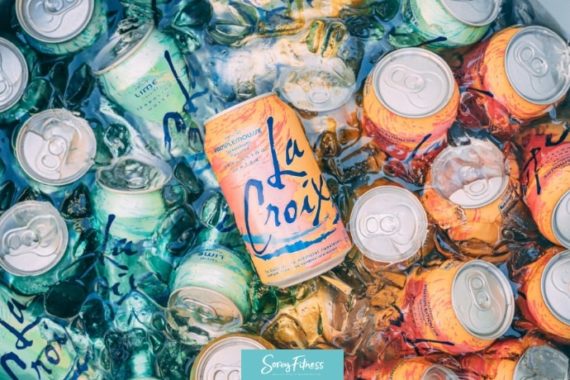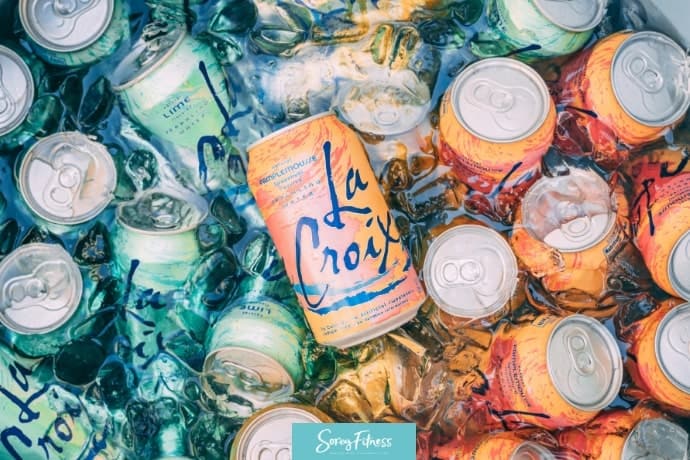 Other Alternatives to Sparkling Ice
The flavored water market is huge. Here are 5 of the brands we've also tried.
This is the healthy version of ICE, but it tastes like the healthy version. We prefer the citrus flavors.
While they've recently come under attack for allegedly not listing all of their ingredients, it is suppose to be just water, flavor and carbon dioxide for the bubbles.
This fancy little machine allows you to carbonate your own water to your preference and add in flavor.
We personally liked the energy flavor mixed with grapefruit, but the regular soda was like drinking a major generic brand. A lot of their mix-ins don't contain artificial sweeteners, but it's best to check each label.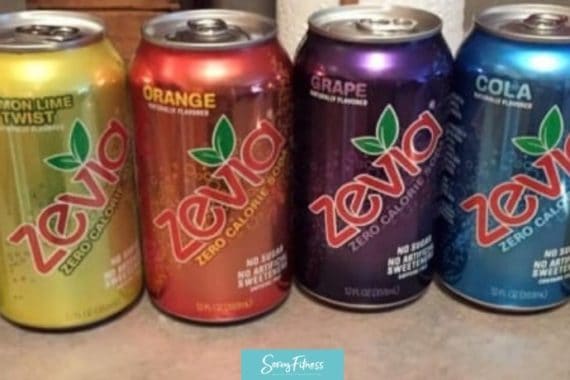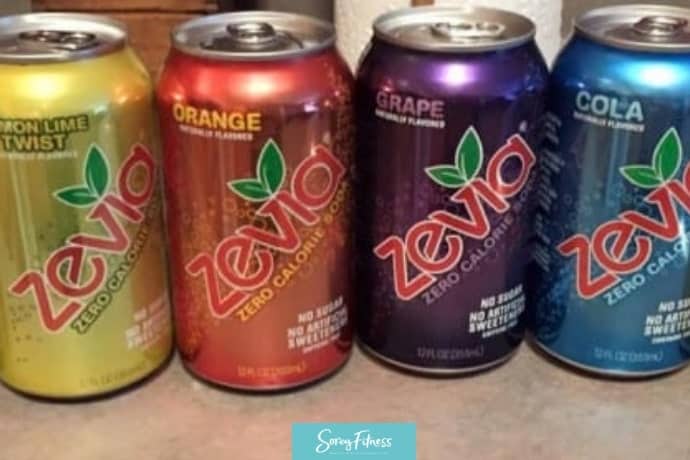 We really thought we were onto something with Zevia. Then, they updated their brand to not include coloring. Maybe it was mental, but when they upgraded we felt like the taste was different.
However, if you're looking for all natural AND love a good soda versus carbonated water product, try these. You can get them in the grocery too in the health food section.
This is our least favorite. It still has those pesky sweeteners in it, but it lacks the bubbles.
Bubly is also another popular brand that is pretty new. We haven't tried it yet, but its ingredients are just water, flavor and carbonated water like La Croix.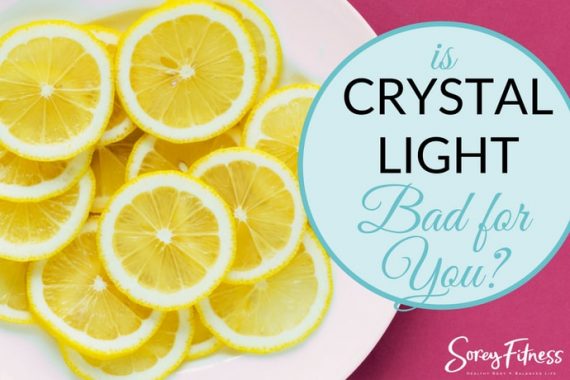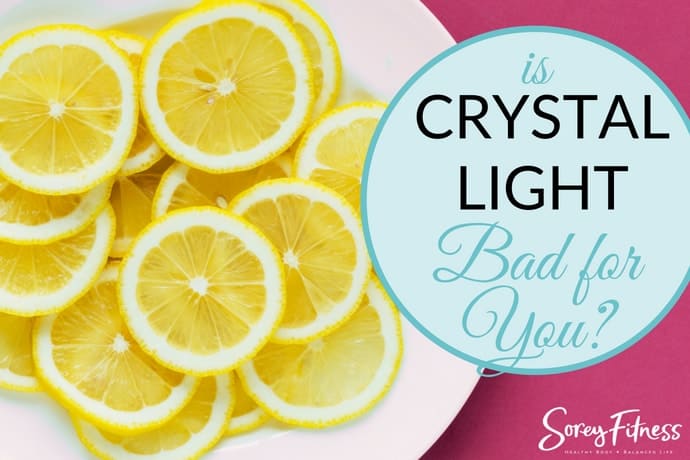 You can also flavor your own water!
Here are two recipes we love!
Hawaiian Punch is packed with high fructose corn syrup which can also increase inflammation. This healthy option tastes similar and skips the added sweeteners.
Did our Sparkling ICE review help you?
Have you tried them before?
You can also order Sparkling ICE on Amazon which is pretty cool! Prime members even get free shipping!
Need some healthy options?
You may also like our How to Stop Drinking Soda Guide, 21 Day Challenge, or our comparison of Fit Tea vs Flat Tummy Tea.