How to Make 21 Day Fix Overnight Oats + Recipes
This post may contain affiliate links. All opinions shared are my own. As an Amazon Associate I earn from qualifying purchases. Click to view our full disclosure.
We love to fix a quick and easy breakfast! Below we'll share how to make 21 Day Fix overnight oats, as well as, our favorite recipes! These ideas will help you meal prep and make your mornings more enjoyable!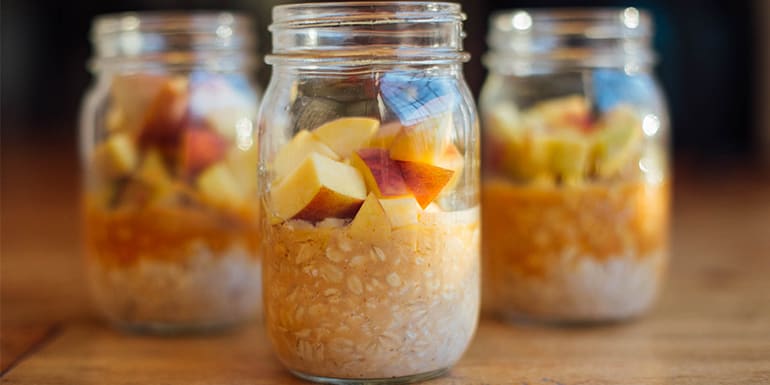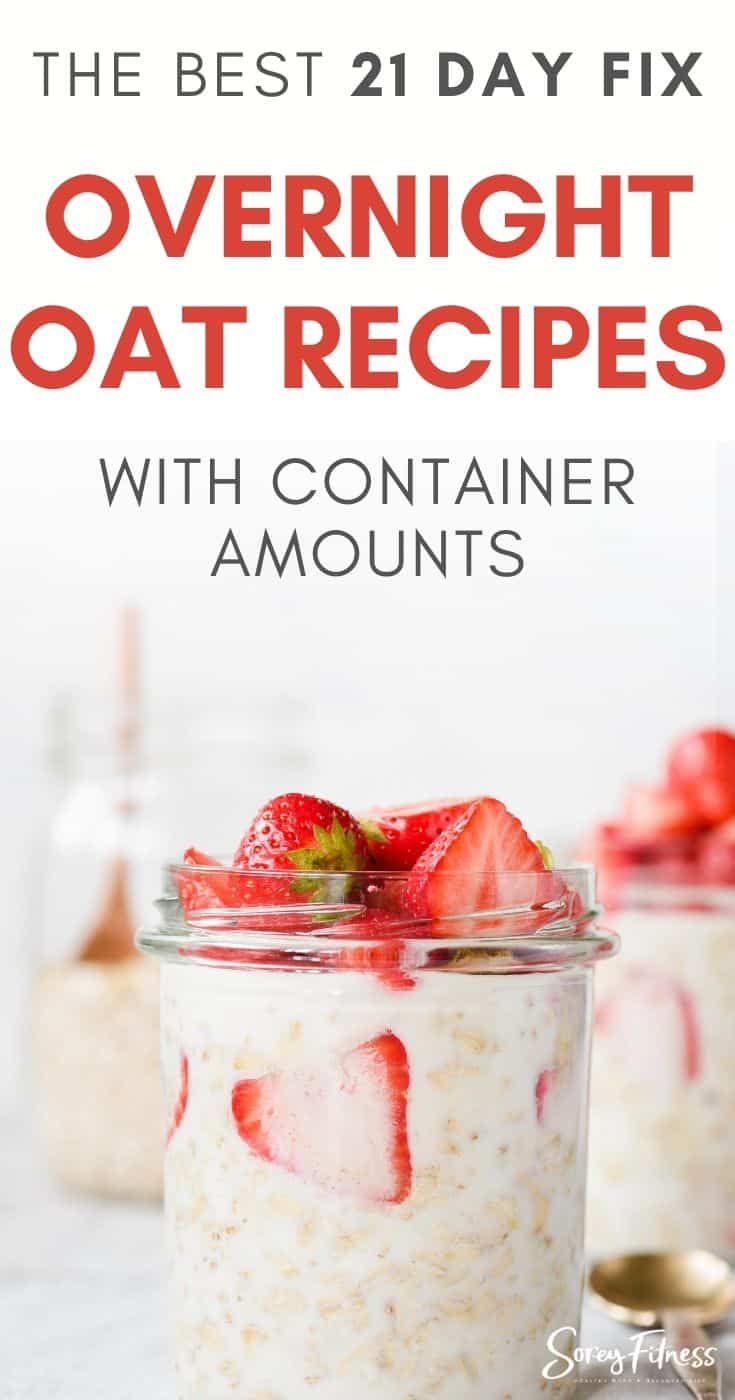 These overnight oat recipes fit into both the 21 Day Fix containers, as well as, many other Beachbody meal plans! The best part about these ideas are they're super easy to make, and you can make several at one time to enjoy throughout the week!
Frequently Asked Questions
What color container is oatmeal on 21 day fix?
Oatmeal is a yellow container.
What color container are chia seeds?
You'll notice we include chia seeds in some of the recipes. They are an orange container.
Can I have overnight oats on the 21 Day Fix?
Yes! They are such a great option for an easy breakfast. And there are some really delicious recipes to choose from.
Are overnight oats good for meal prep?
Yes, these recipes make meal prep a breeze! You can double up the measurements to make multiple servings at once!
Do you eat overnight oats warm or cold?
This is totally up to you! You'll refrigerate the oats when you are meal prepping, but I prefer to microwave them in the morning.
What kind of container should I use to make overnight oats?
I like to use a half-pint mason jar, but you can also use a larger jar if you prefer.
Should I use steel cut oats, rolled oats, or instant oats?
I prefer rolled oats (also known as old fashioned oats), but you could also use steel cut oats. Steel cut oats tend to be more chewy to me.
How long do overnight oats last?
They can last up to 5 days in the mason jar in the refrigerator.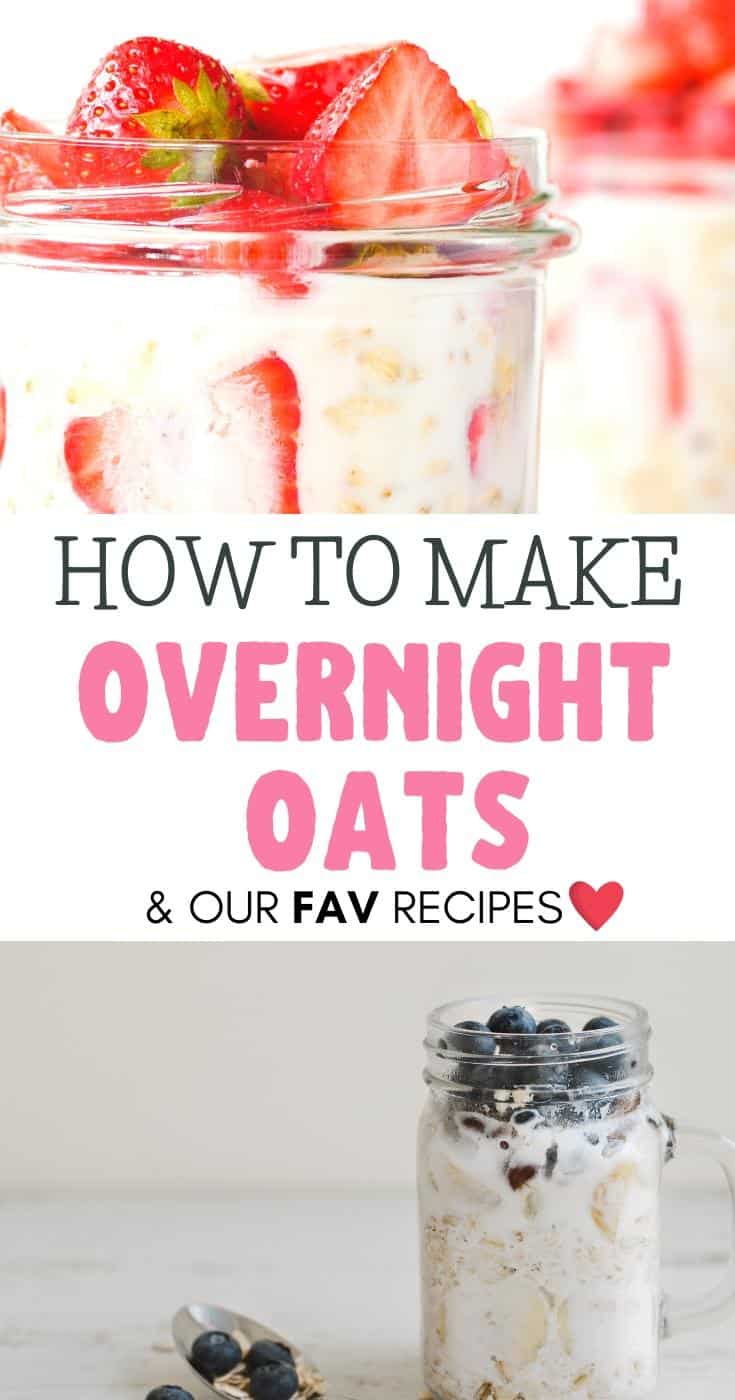 How to Make Overnight Oats
They're super simple to make! You'll just add your ingredients, a jar with a lid, and a night to let them sit in the refrigerator!
Yup – it's as simple as:
Pick a recipe
Throw the ingredients into a mason jar (or jar with a lid)
Refrigerate until you're ready to eat
Shake and eat! (Warming them up is optional)
Autumn's Overnight Oat Recipe
A Basic Overnight Oatmeal Recipe
This basic overnight oatmeal recipe is perfect for customizing throughout the week or for each one of your kids!
1 serving of this recipe counts as 1 yellow. The recipe makes 7 servings.
You'll need:
1 2/3 cups of gluten-free rolled oats
1 2/3 cups of unsweetened vanilla almond milk
3/4 tsp ground cinnamon
2.5 tsp maple syrup or honey
You'll want to mix those ingredients together and divide the mixture into half pint mason jars. Then you can top with your favorite mix-ins!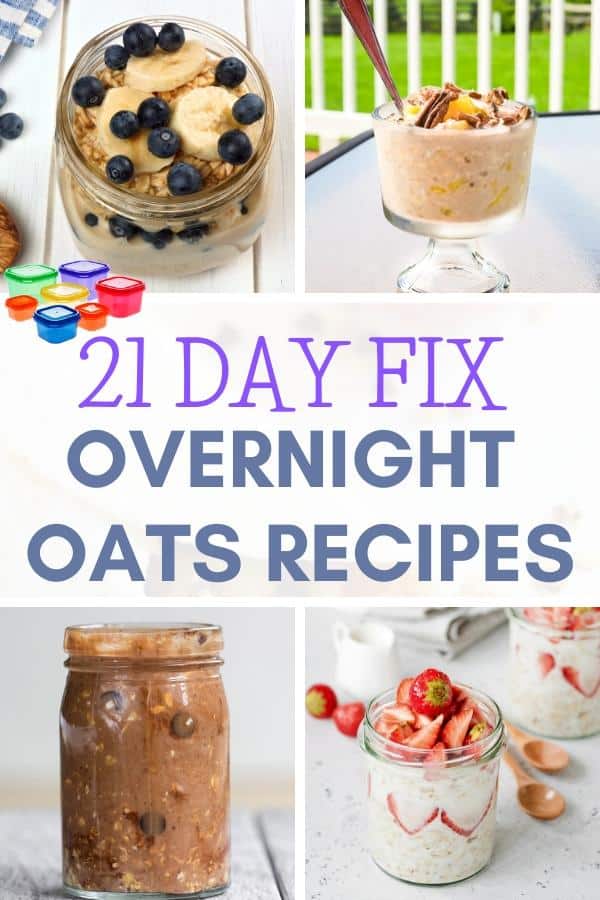 Mix In Ideas
The basic recipe counts as 1 yellow, and then we've outlined what each mix-in idea counts as below. So you should include 1 yellow for your oatmeal then whatever each mix-in counts as.
Jungle Mix (1 Purple, 1/2 Orange, 2 Tsp)
1/2 banana (sliced)
1 T shredded coconut
2 tsp peanut butter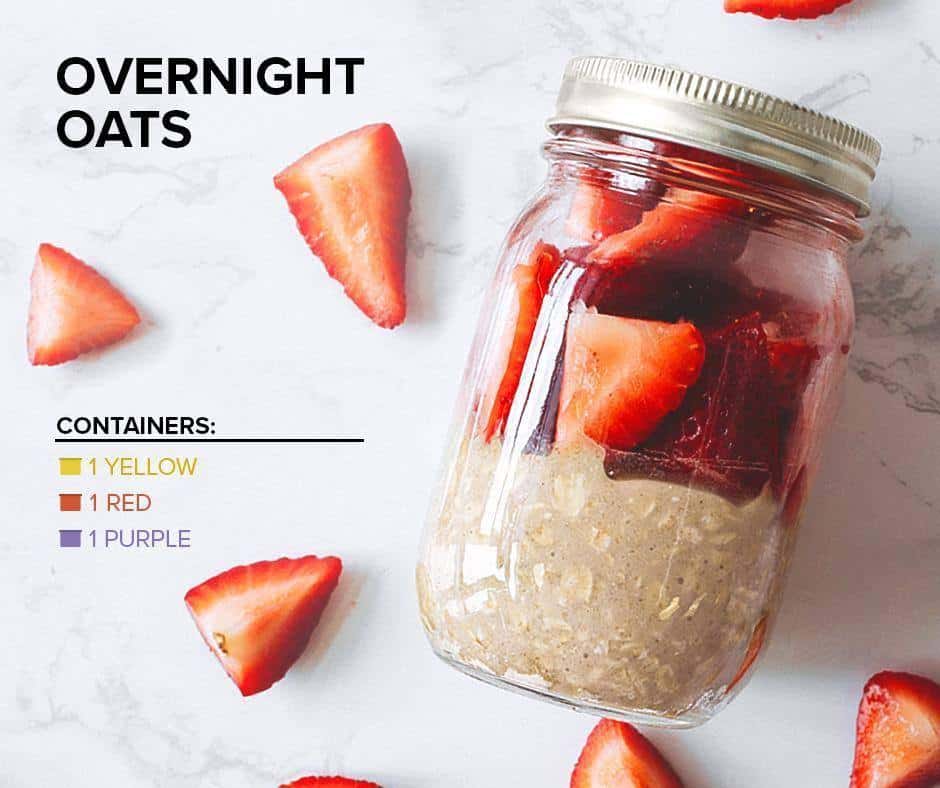 Strawberries & Cream (1 Red, 1 Purple)
1 scoop Vanilla Shakeology

1 cup strawberries

½ tsp. pure vanilla extract
Berry Banana (1 Purple)
1/4 banana (sliced)
1/2 cup strawberries (diced)
Peaches & Cream (1 Purple, 1/4 Blue)
1 peach (diced)
2 T canned coconut milk
Apple Pie (1 Purple)
1 Small Apple (Diced)
sprinkle of cinnamon
PB & J (1 Orange, 1/2 Purple)
2 tablespoons unsalted peanuts (chopped)
1/2 cup strawberries (sliced)
Other Meal Ideas You May Like
We use these ideas along with our other favorite 21 day fix recipes and food list to create a new meal plan each week!
For lunch, we normally drink Shakeology!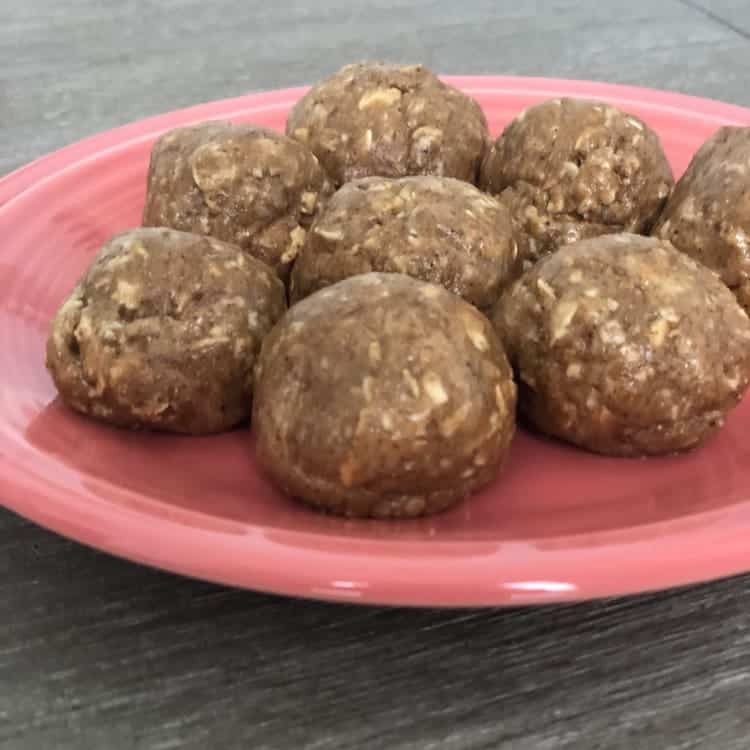 We also use Beachbody's performance supplements and enjoy BeachBars or Vanilla Shakeology balls when we have a sweet tooth!
We also recommend a 21 Day Fix Iced Cinnamon Almond Milk Macchiato for breakfast!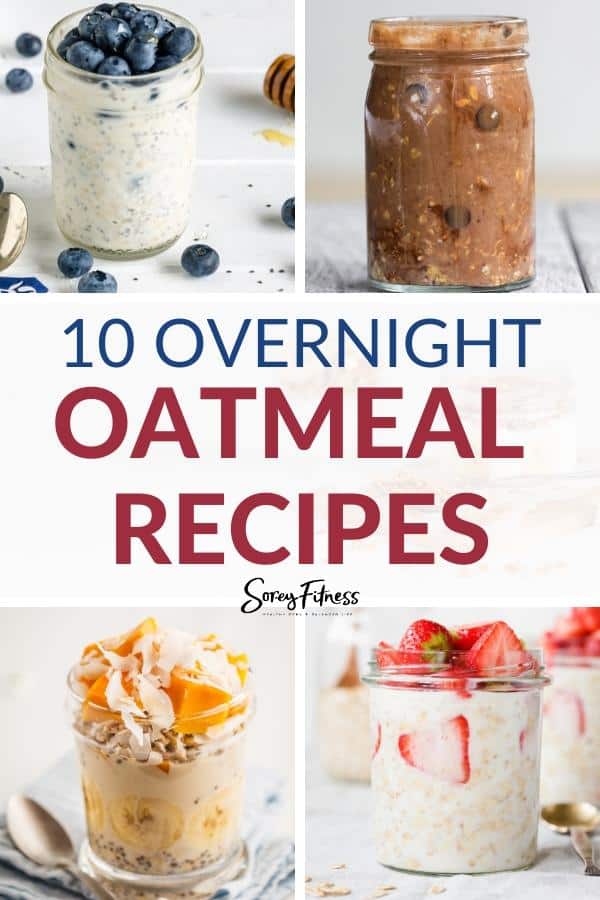 Best 21 Day Fix Overnight Oat Recipes
Get ready to simplify your meal prep with these yummy 21 Day Fix Overnight Oat recipes! Each one contains the container amounts, and they're all super quick and easy to make!
Also check out: