High Protein Ice Cream [Pints & Bars] You Should Try
This post may contain affiliate links. All opinions shared are my own. As an Amazon Associate I earn from qualifying purchases. Click to view our full disclosure.
There are so many high protein ice cream brands out there right now! We felt it was our duty to taste and review each.
In order to help you of course! We share our favorite brands, as well as, which brands we weren't crazy about. In order to make our list, each low calorie ice cream had to be available in several stores in the United States.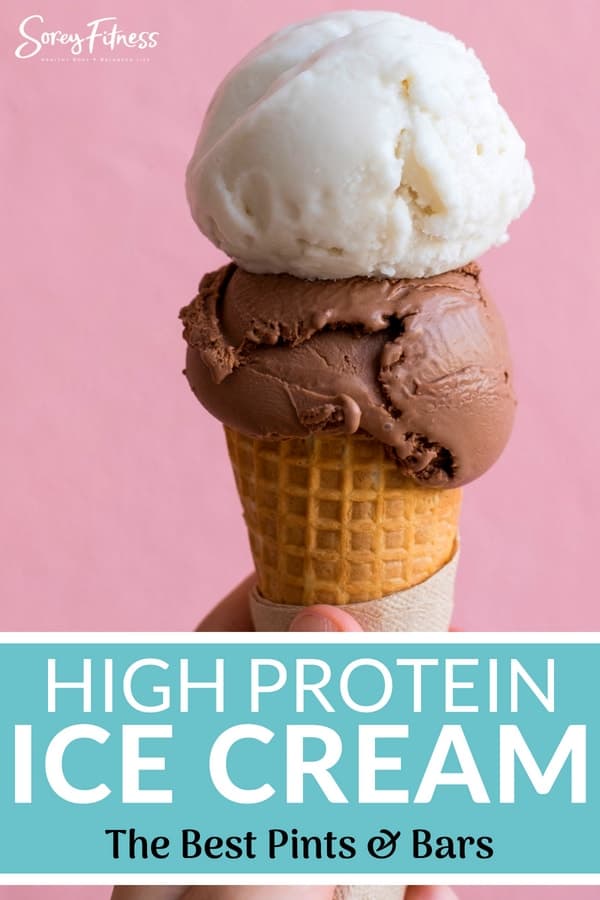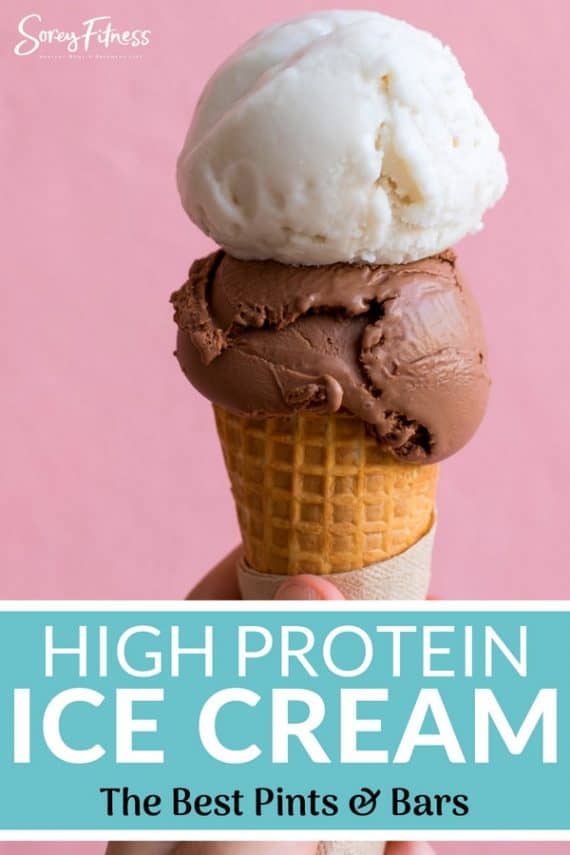 With any of these high protein ice cream brands, you'll want to either let the pint sit out for about 30 minutes or microwave it for 30 seconds. Then stir to get it nice and creamy.
The 3 Best High Protein Ice Cream Pints
1. Breyers Delight
Often overlooked, the Breyers Delight ice creams are low calorie and high protein. They are also the best tasting and creamiest option we've found!
They range from 260-330 calories per pint, and they contain 20 grams of protein!
Their flavors are more like original ice cream flavors.
They include: Cookies & Cream, Chocolate, Vanilla Cupcake, Butter Pecan, Vanilla Bean, Raspberry Fudge and Mint Chip.
Our favorite so far is Cookies & Cream; however, we haven't found Vanilla Cupcake in stores yet!
(Find out where you can buy it!)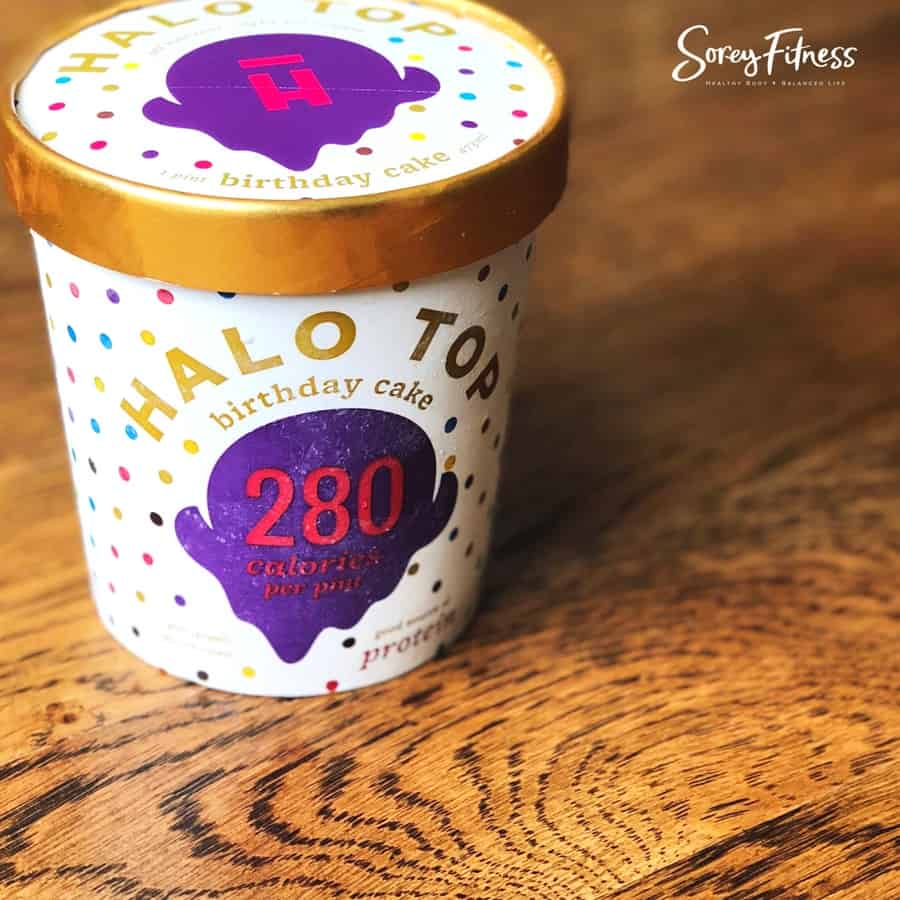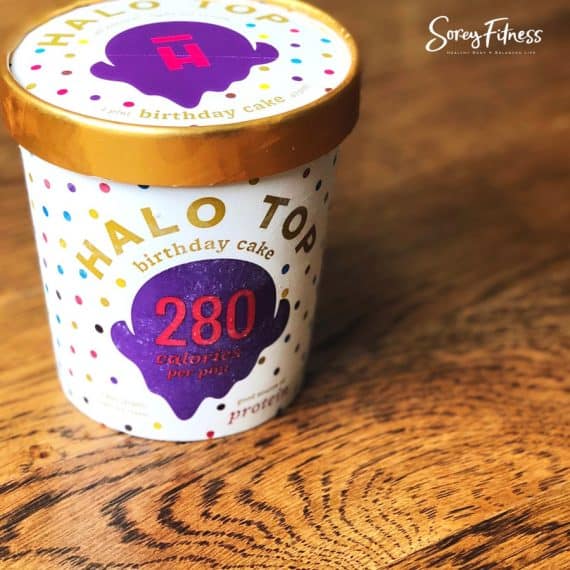 2. Halo Top
While individual flavors will vary, each Halo Top pint comes in between 280 and 360 calories. Each one also packs 20 grams of protein!
The lowest calorie flavors are:
Vanilla Bean
Lemon Cake
Strawberry
Birthday Cake
Pistachio
Oatmeal Cookie
Black Cherry
Rainbow Swirl
Caramel Macchiato
Our favorite flavors are Birthday Cake and Oatmeal Cookie from the choices above!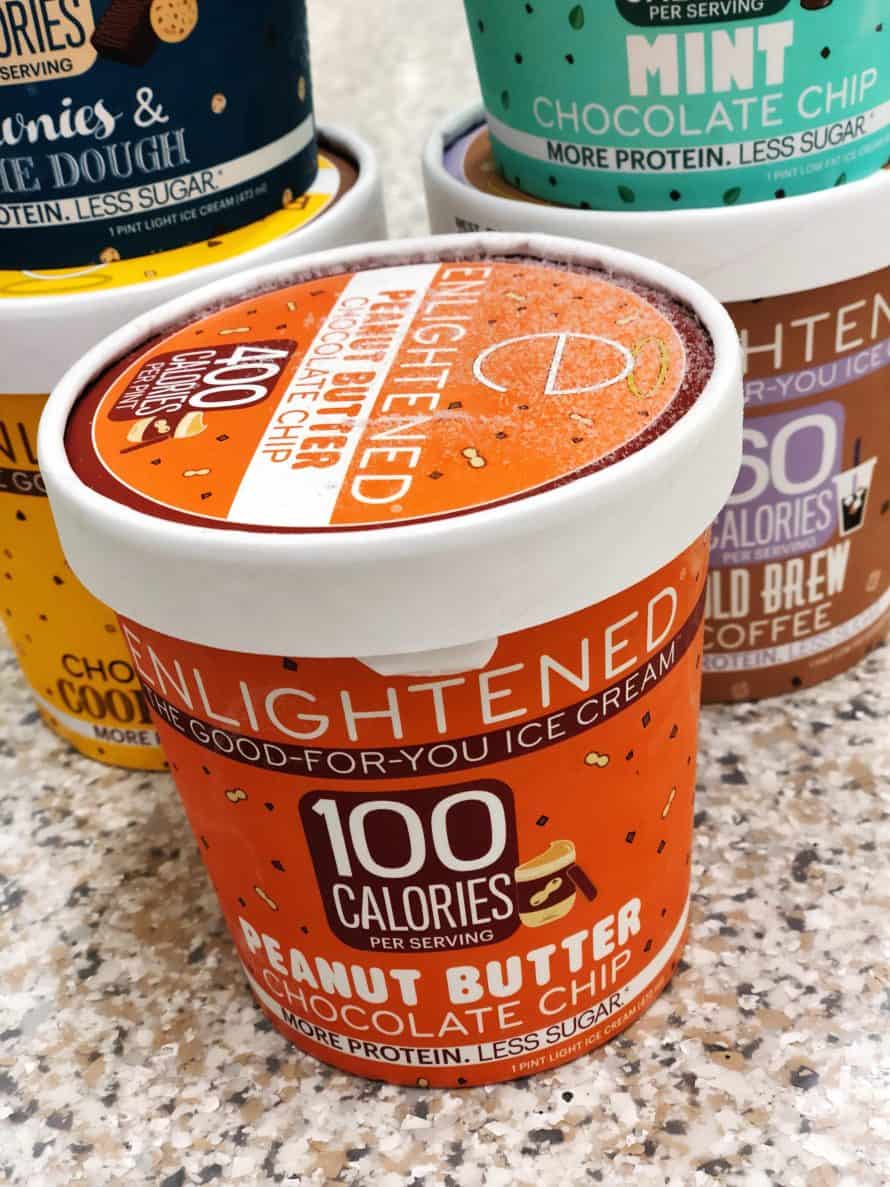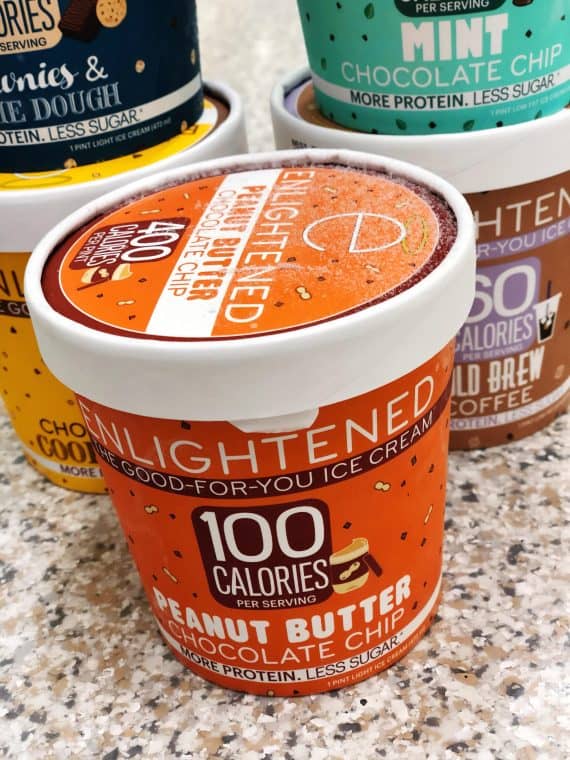 3. Enlightened
While we prefer Halo Top's flavors the best, Enlightened has the best, creamy texture.
Pints range from 260 to 400 calories and most contain 24 grams of protein.
If you're looking for the lowest calorie, highest protein pints, you should try:
Toasted Almond
Cold Brew Coffee
Vanilla
Snickerdoodle
Chocolate
French Toast, Red Velvet, and Birthday Cake are also great choices at 280 calories.
Our favorite flavors are Red Velvet, Birthday Cake and Chocolate!
If you don't like the texture or sweetness of a high protein ice cream, you may prefer it as an ice cream bar.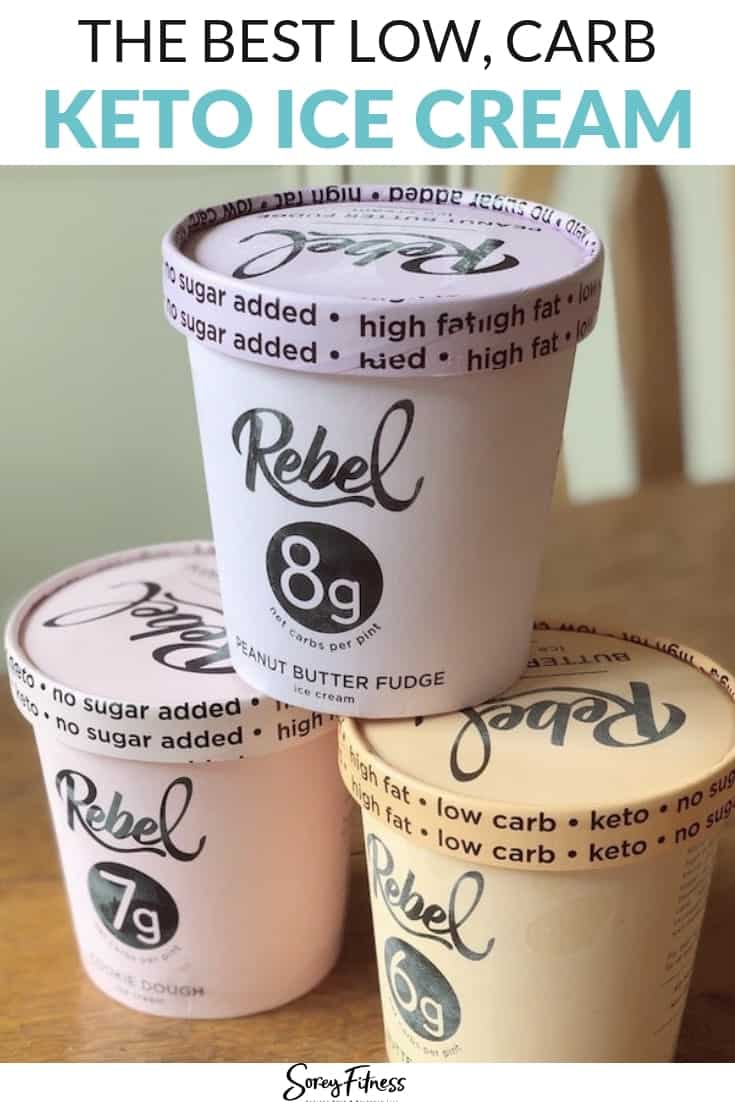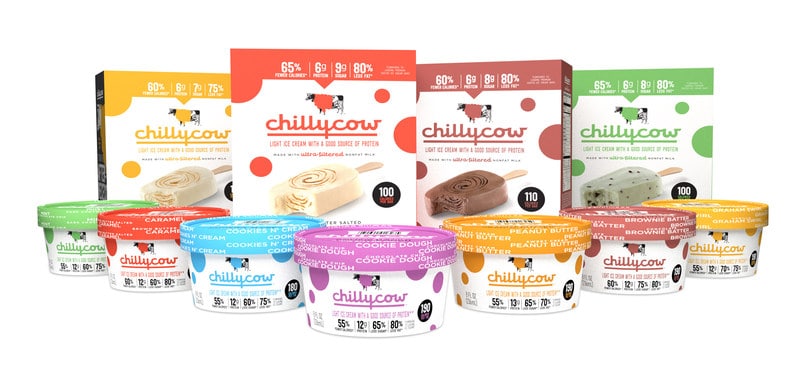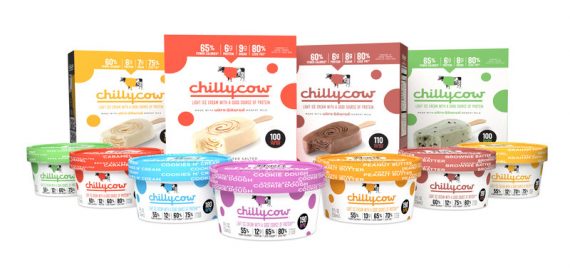 The Best High Protein Ice Cream Bars
If you're looking for a creamy popsicle or something a little lower in calories, the high protein ice cream bars are perfect!
1. Skinny Cow
Skinny Cow possibly started the low calorie ice cream movement! They have everything from popsicles to ice cream sandwiches.
We love their Greek Yogurt Sea Salted Caramel ice cream bar. It packs 5 grams of protein for only 100 calories!
Skinny Cow gets our top spot for taste and variety!
2. Chilly Cow
The race for 2nd was so close. Ultimately, we named Chilly Cow 2nd because of it packs an extra gram of protein.
The ice cream bars and pints are the same flavors – so it just depends on what you prefer.
We love the Brown Butter Salted Caramel Bar and half pints! The bar is 100 calories and 6 grams of protein.
3. Yasso
Our favorite Yasso ice cream bar offered by far the Chocolate Chip Cookie Dough. It's also 100 calories and 5 grams of protein.
You can probably skip the Cookies & Cream in this one. It was kind of blah.
4. Enlightened
Like Chilly Cow, maybe of the Enlightened Ice Cream Bars are also available in pints. If you love the pints, you'll love these bars as well!
The Worst High Protein Ice Cream
In order to have good brands, you have to have bad brands too.
We aren't crazy for:
ProYo
Moophoria by Ben and Jerry's
Arctic Zero
ProYo
ProYo is high in protein, but it's also higher in calories than the other brands listed. We also weren't wow'd by the flavors or amount of mix-in's included. It's also about the same price as our top 3 brands.
Ben and Jerry's
Phish Food, Tonight Dough, or Cherry Garcia? We're your girls!
We even love their non-dairy ice cream flavors.
With that said, Ben and Jerry's new, Moophoria ice cream, is lacking. They are about 140-160 calories PER SERVING. A pint still has 4 servings in them!
This means each Ben & Jerry's is still about 600 calories!
They also lack in protein. They have about half of what Enlightened or Halo Top offer.
Arctic Zero
They lacked the flavor, consistency and amount of protein we craved.
How Do They Make Ice Cream Low Calorie?
Magic!!
Just kidding! Most of these brands use alternative sweeteners like erythritol or Stevia to lower the calorie count.
Where Does the Protein Come From?
The same brands also use either a milk protein isolate or whey protein concentrate to up their protein.
These new ingredients could make your stomach ache if you're sensitive to dairy so start slow.
How Healthy are High Protein Ice Creams?
The answer may vary person to person. With that said, to us high protein ice creams are healthy in moderation.
They are better than eating traditional ice cream because they pack less calories and less fat per pint.
With that said, they should still be regarded as a treat into your diet. They don't pack a nutritional punch like a meal would.
What is Your Favorite High Protein Ice Cream Brand?
You may also like: