3 Day Refresh Review & Results (Was It Worth It?)
This post may contain affiliate links. All opinions shared are my own. As an Amazon Associate I earn from qualifying purchases. Click to view our full disclosure.
I tried the 3 Day Refresh because my eating habits had gotten out of control, and I needed to get back on track! In 3 days, I lost 6.2 lbs!! The really cool thing is that I've has kept it off too! (Something that even surprised me!) Below I'll share who should do the Refresh, what you eat each day, and share more results with before and after photos.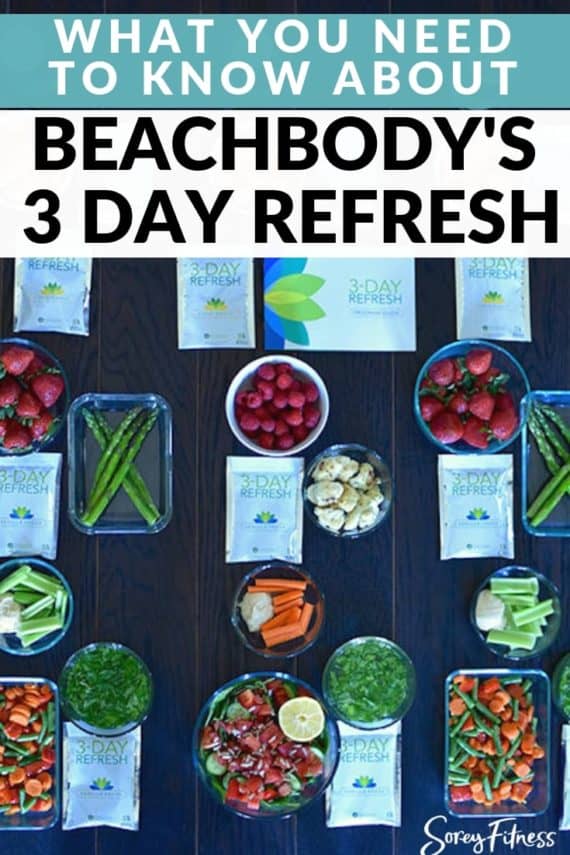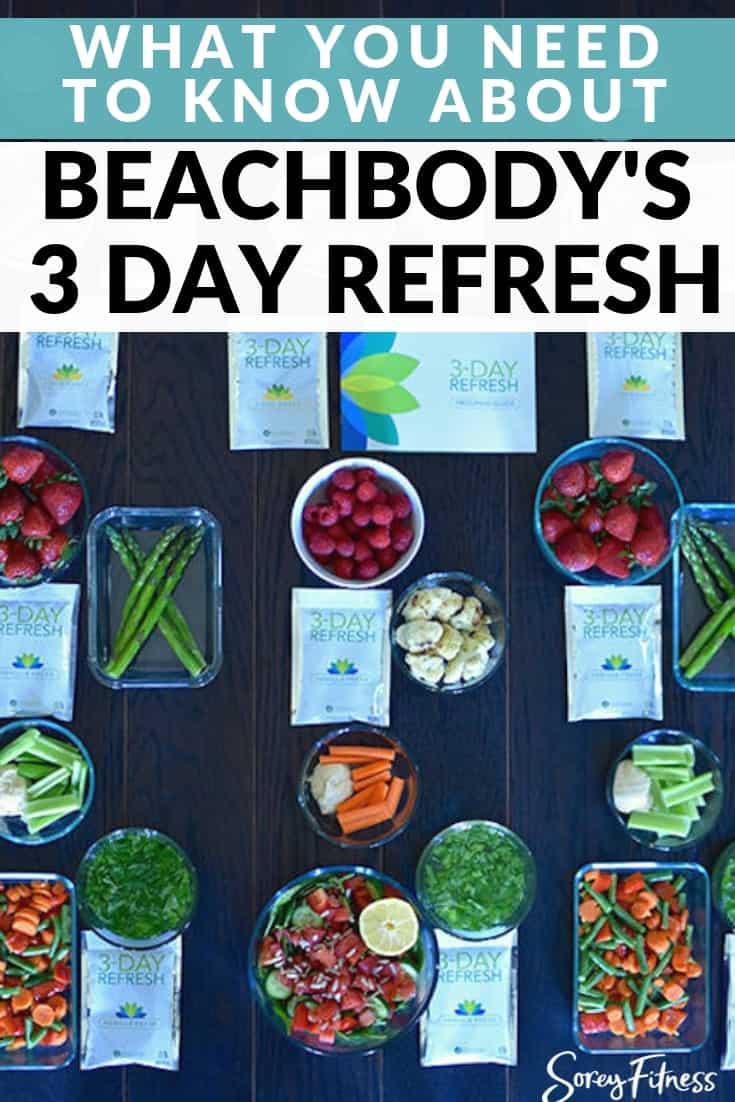 What is Beachbody 3 Day Refresh?
3-Day Refresh is a way to kickstart to your healthy habits and weight loss. It can also be used after a vacation or holiday if you overindulged a little bit. It's not a fast, juice cleanse, or something that will have you running to the bathroom.
You'll also be eating 3 shakes per day, a fiber drink, and small meals of fresh fruit, vegetables, and healthy fats! The program is designed to help reduce bloat, rid cravings and help you start eating healthier.
Who Should Do It
The refresh detox is perfect for someone:
wanting to shed a few pounds before or after vacation,
wanting to look their best for a big event,
interested in learning about healthy eating habits,
needing to get back on track after eating unhealthy,
wanting to jumpstart their new workout program, or
who wants a bump in their results but hates fasting or liquid diets.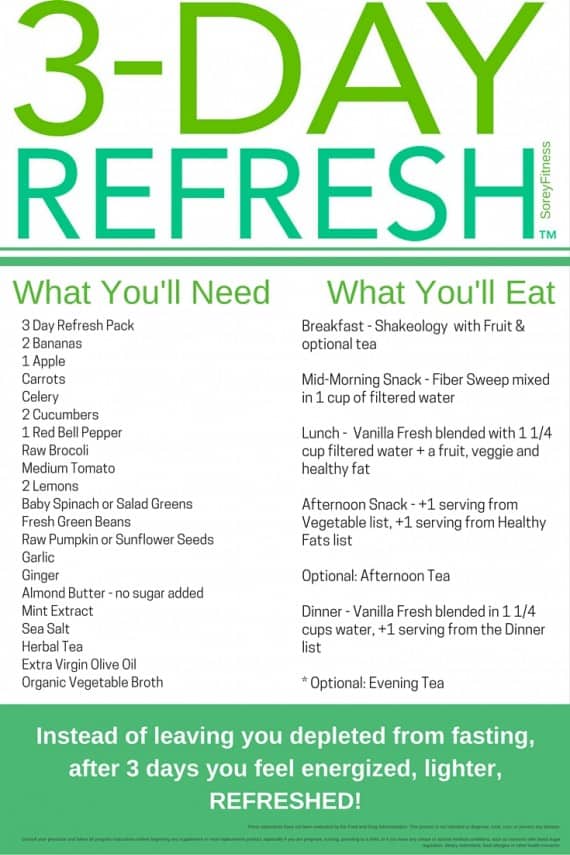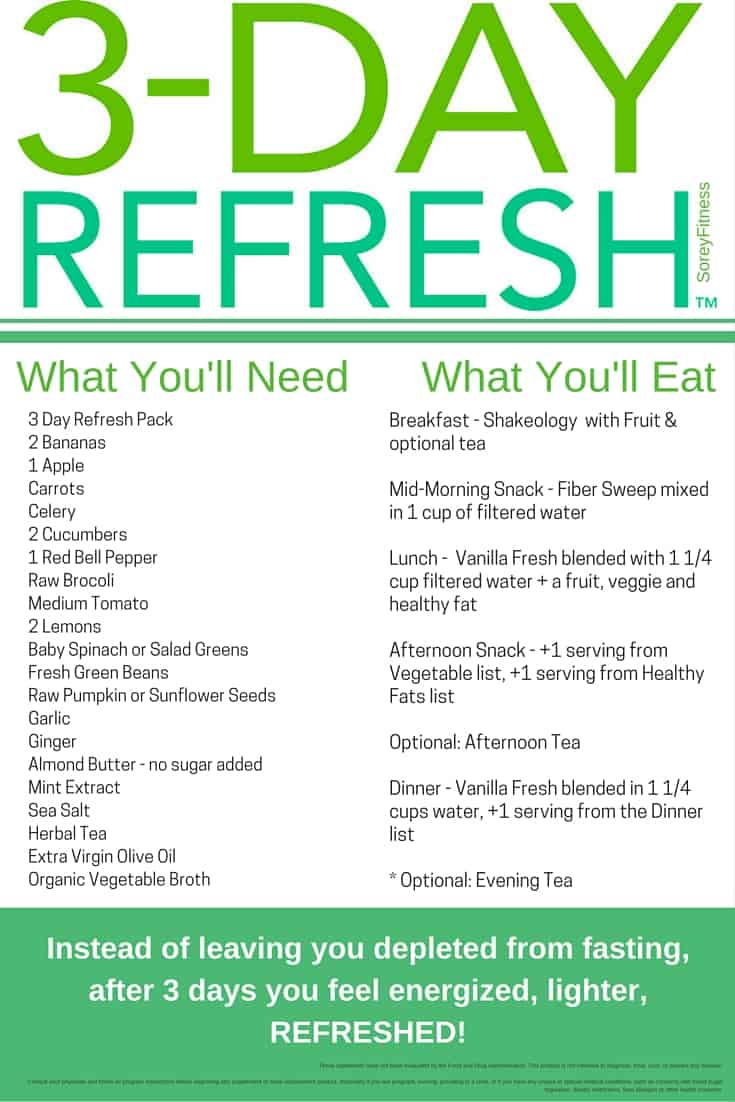 The 3 Day Refresh Meal Plan
As I mentioned above – you definitely get to eat on this plan. It might not be what you necessarily want, but you get to eat 5 times each day.
Here's what each day will look like:
Drink 8-12 ounces of water upon waking up
Breakfast: Shakeology and 1 fruit option from food list
Mid-Morning Snack: Fiber Sweep Drink
Lunch: Vanilla Fresh Shake, 1 serving veggies, 1 serving fruits, 1 serving fats
Afternoon Snack: 1 serving veggies, 1 serving fats
Dinner: Vanilla Fresh Shake, 1 Dinner (from the program guide) + optional 1 cup organic vegetable broth
We also drank lemon ginger cayenne water during the refresh for an added detox.
What Can You Eat on the 3 Day Refresh?
Check Out These 3 Day Refresh Results
There 3 Day Refresh before and after photos really inspired us to try it! It's not going to be a permanent change really since it's just 3 days, but it's great for right before big event or after vacation!
All of these people lost 5+lbs in 3 days! They are all Independent Beachbody Coaches.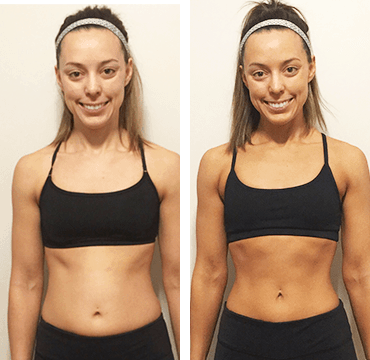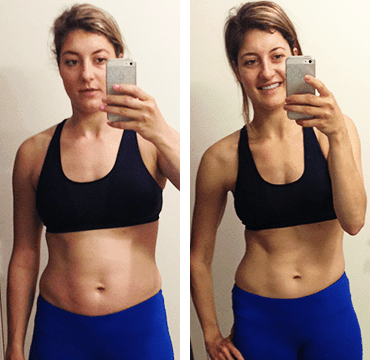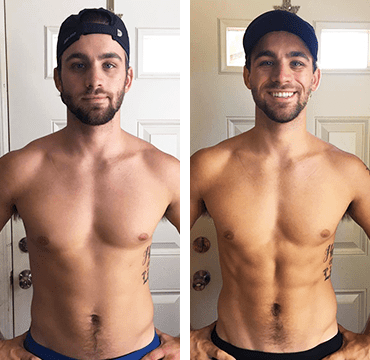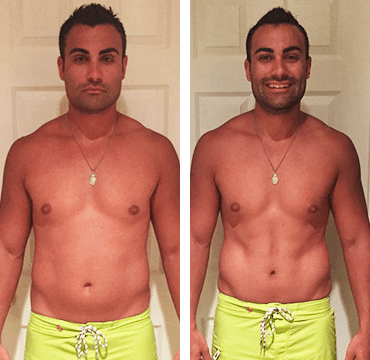 What's included with the 3 Day Refresh?
Most of the food is provided to you – you'll just need to buy the fresh items before getting started.
The Refresh Detox includes:
6 Vanilla Refresh Shakes – This is packed with 20 grams of plant-based protein, vitamins, minerals, and probiotics to help keep you feeling full.
3 Fiber Sweep Drinks – A blend of ground flax, chia, and psyllium seed husks designed to gently cleanse your digestive system without rushing to the bathroom.
3-Day Refresh Program Guide – This walks you through each day and makes it super easy to follow the plan! It also has your food lists and meal ideas included in it.

3-Day Refresh Maintenance Guide for After
3 Shakeology Packs (Optional)
Will I be Hungry?
Everyone is different, but some people actually feel more full than normal. They are actually eating more and more often than when they aren't planning out their meals.
Can I Have Coffee?
Yes, but only black. Sorry guys! You can mix in Stevia into tea though so if you wanted to sneak it in we wouldn't judge.
Can You Workout?
You can choose to workout, but I wouldn't recommend during anything extreme since you are at a lower calorie intake.
If you have Beachbody on Demand, there is a specific 3 day yoga routine to go along with the program.
How Will My Digestion Be Affected?
Again, everyone is different. We've hosted several cleanse groups since it came out though, and most people will say that are more bloated versus having diarrhea. The bloat does dissipate in the 3 days and its just caused by the increase in fiber.
What do I do if I bloat?!
Drink your water and trust the process. Aim for at least eight glasses of water a day.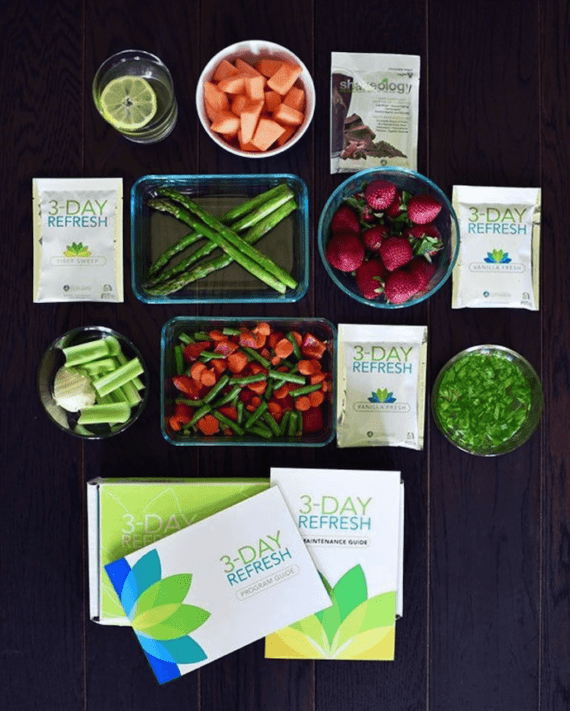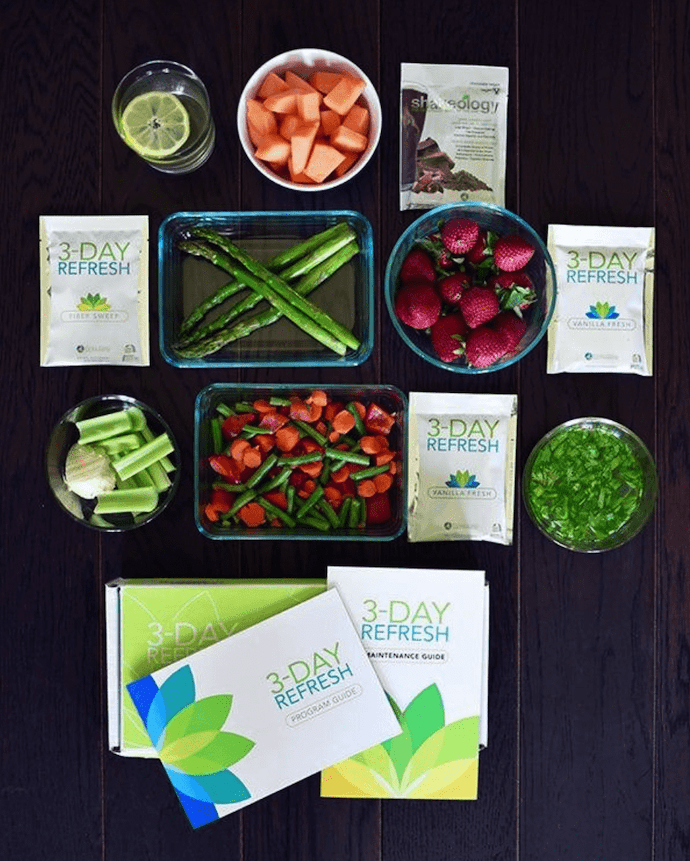 What Should I Do After?
This isn't a total lifestyle re-haul – it's only 3 days. It's not teaching you new habits or going to change your overall health. It's just a kickstart. You really need to find a meal plan and workout schedule that works for you. We'd love to help you do that (without having to spend an arm and a leg) with our 21 Day Challenge which includes things you can use for years. You can get the info on it here.
How Much is Beachbody 3 Day Refresh?
There are 3 options to ordering your 3 Day Refresh:
The challenge pack includes your 3 Day Refresh plus enough Shakeology for the month. You'll also get Beachbody on Demand for a month as well.
This includes everything you need to do the program for 3 days.
This doesn't include ANY Shakeology which should be your breakfast for the 3 days. It has 6 packets of Vanilla Fresh, 3 packets of Fiber Sweep, a Program Guide, and a bonus Maintenance Guide.
For the $10 difference, we highly suggest the 2nd option.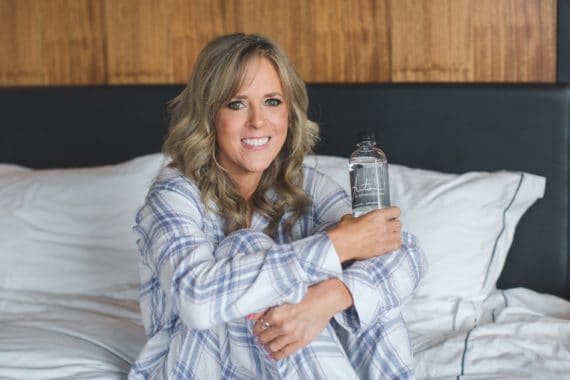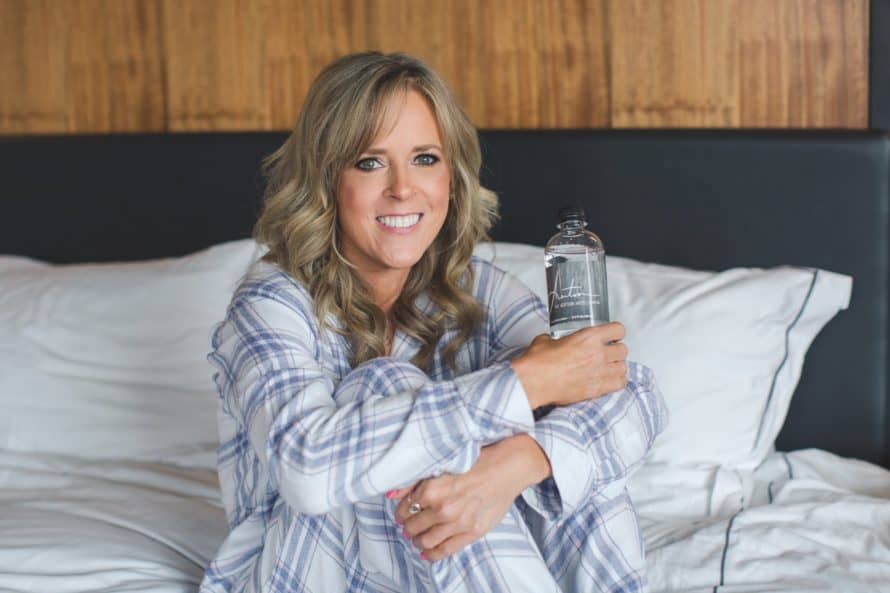 My Personal Review Of the 3 Day Refresh
I'm not a believer in quick fixes..period. Cleanses? I'm no fan of. I think you can "cleanse" yourself, by eating the right foods over a period of time. With that being said, I needed to do something after Kalee's wedding, the 4th of July, and my birthday!!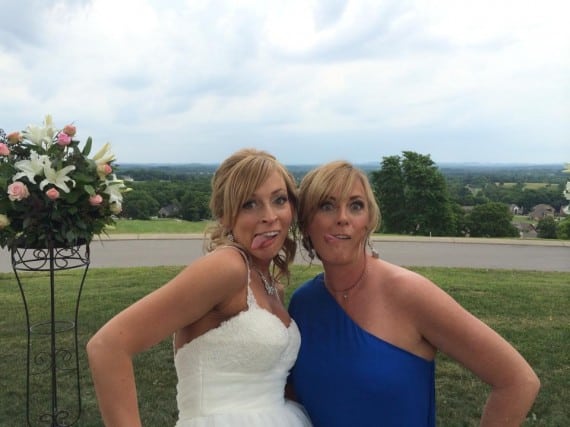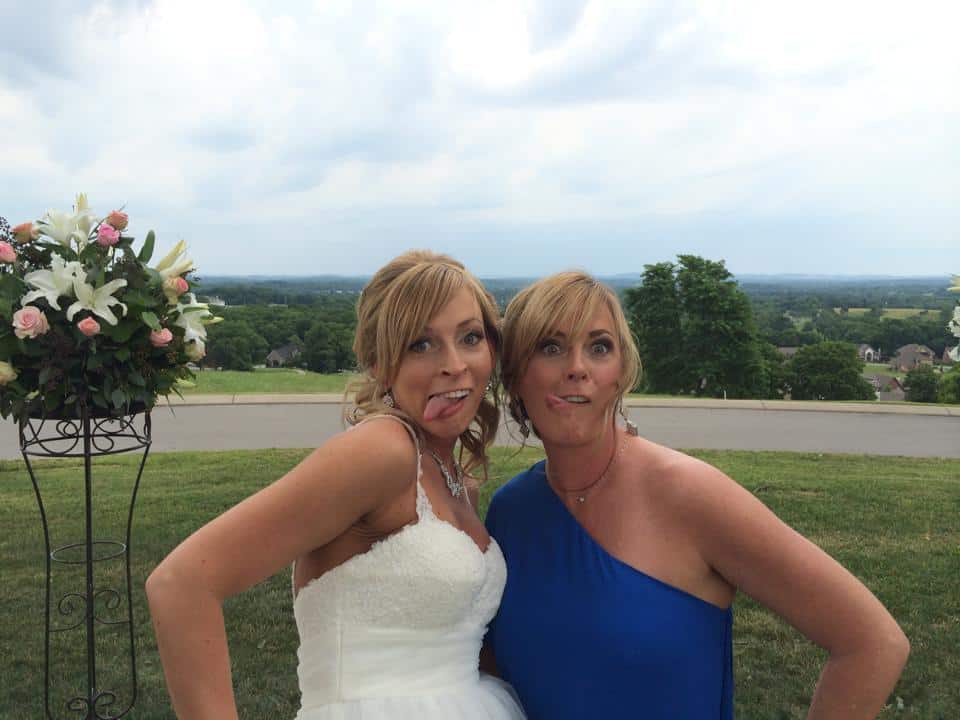 Since Kalee's wedding, I had been eating more and more off of my 90/10 path. I mean I felt personally compelled not to let any of the leftover Gigi's Cupcakes go to ruin after the wedding…eating one to two of those bad boys a day for a week!!! (we ordered WAY too many cupcakes!!).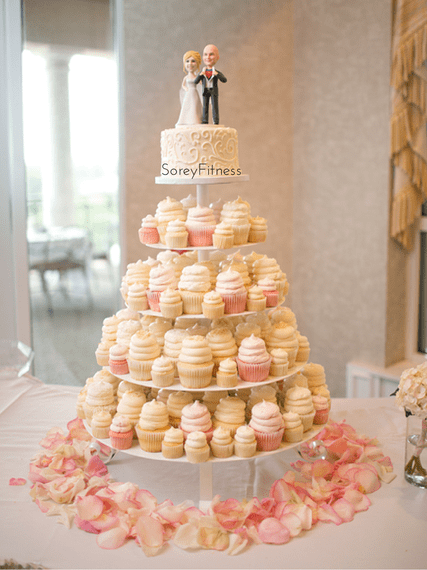 Having done the sugar detox not too long ago, I can honestly tell y'all I wasn't in a hurry to jump into another "eating thing". However, when I stepped on the scale, I decided while I knew what to do, my body, my heart, and my mind just wasn't in the right mode to start eating 90/10 again. I had gotten to that scary point of "ugh!! I'll never see results…why do I care? Eat whatever you want!!"
That, my friends, is called denial.
I KNOW you can't see results unless you eat well.
I KNOW you can't fuel your body with junk and expect to feel good, but I had eaten so much junk at this point, I had hit that wall.
Have you been there, too?
With that realization, I bought the ReFresh detox kit.
Not so much to lose weight (although, trust me, I needed to. I hadn't weighed this much in 10 years!), but I got the kit so I could get my attitude back into place.
Day 1 was easy!!!
I had just weighed and after seeing that number on the scale and not being able to fit easily into my "loose" jeans anymore, I was one determined woman.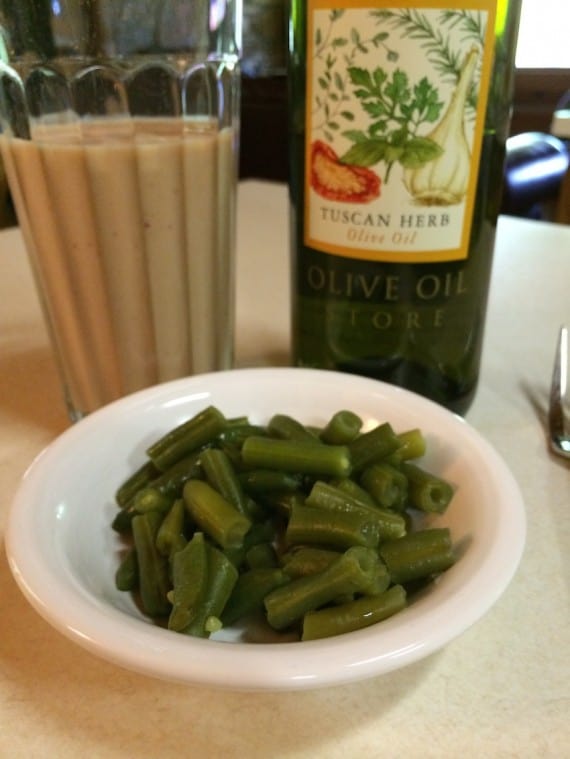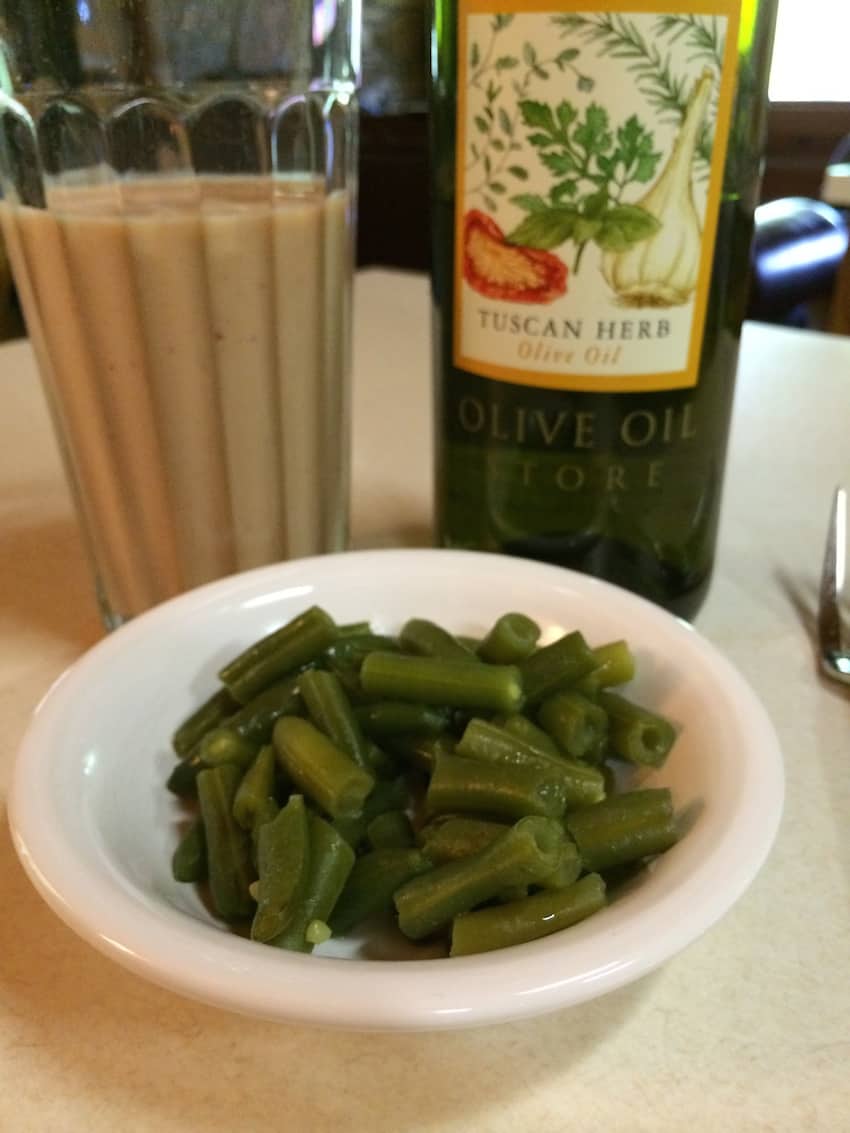 Day 2:
I was a little hungry, but in my defense, I did two workouts this day: PiYo Define Lower and ChaLean Extreme Push 1.
Come Day 3, I knew I had it.
I mean I had completed 2 days, there was no way I was going to blow it now.
My 3 Day Refresh results??
I lost 6.2 pounds total!!!!
I highly recommend the ReFresh detox if you are needing to reset your brain, your body, your attitude and also possibly lose a few pounds. This plan got me out of my funk, and the weight loss help to motivate me to work harder. It's been a week, and the weight is still off.
Need something a little less tough and a little longer? Check out our 21 Day Challenge
It includes a simpler, flexible meal plan and 30+ minute workouts per day. We can help you find the best program and meal plan to suit your goals as well. You could also do the Challenge Pack and start a workout program and meal plan with us right after too!
What is Beachbody Ultimate Reset?
The Ultimate Reset is like the big brother to this cleanse. It's 3 weeks, and it's designed to help restore and reset your body. It includes similar supplements, a food guide and a specific meal plan for 3 weeks. You can learn more about the 3-Week Cleanse here.
You may also like:
These statements have not been evaluated by the Food and Drug Administration. This product is not intended to diagnose, treat, cure or prevent any disease. Always consult with your doctor before starting something new.