21 Day Fix Soup – Spicy Summer Vegetable Soup
This post may contain affiliate links. All opinions shared are my own. As an Amazon Associate I earn from qualifying purchases. Click to view our full disclosure.
I have been looking for a 21 Day Fix soup that would be perfect during the hotter months in Tennessee. This Spicy Summer Vegetable Soup is such a great dinner staple! You can view more 21 Day Fix Recipes here.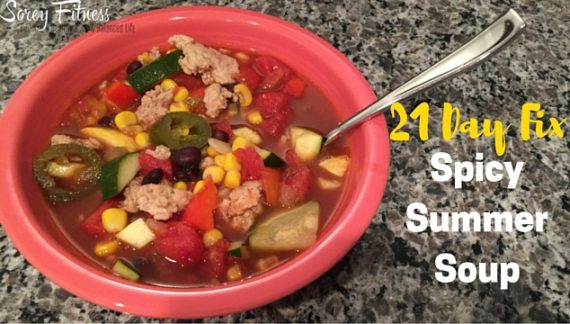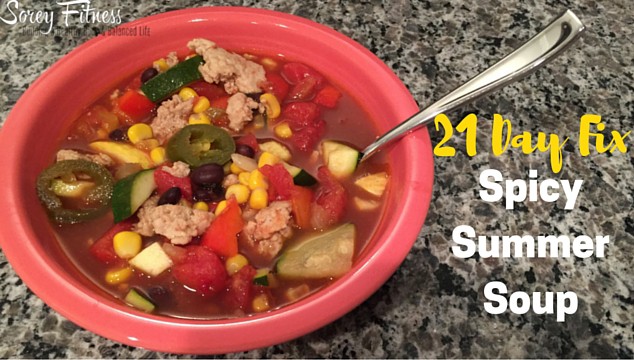 The soup is super easy to make, makes about 8 servings, and is a great way to get in your green containers on the 21 Day Fix!
Get my Full Week's Meal Plan for the Chisel Calendar Here
21 Day Fix Soup – Spicy Summer Vegetable Soup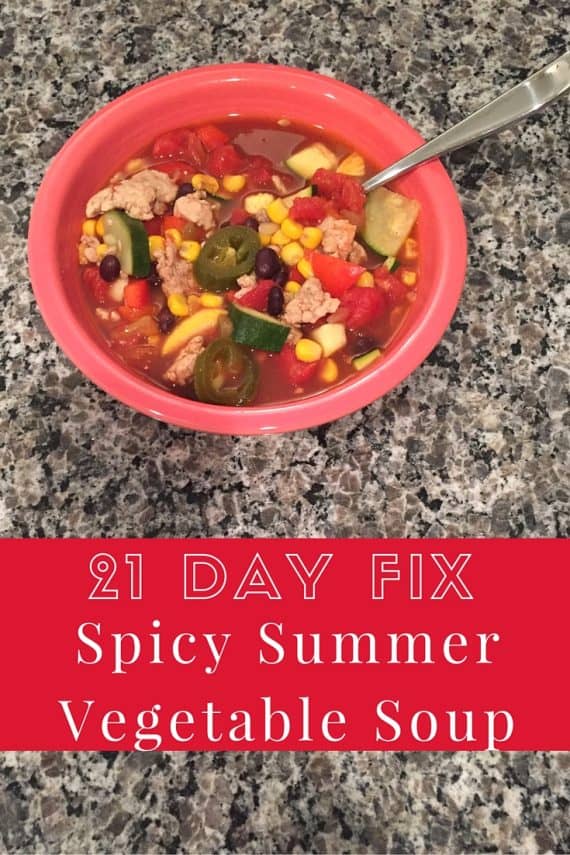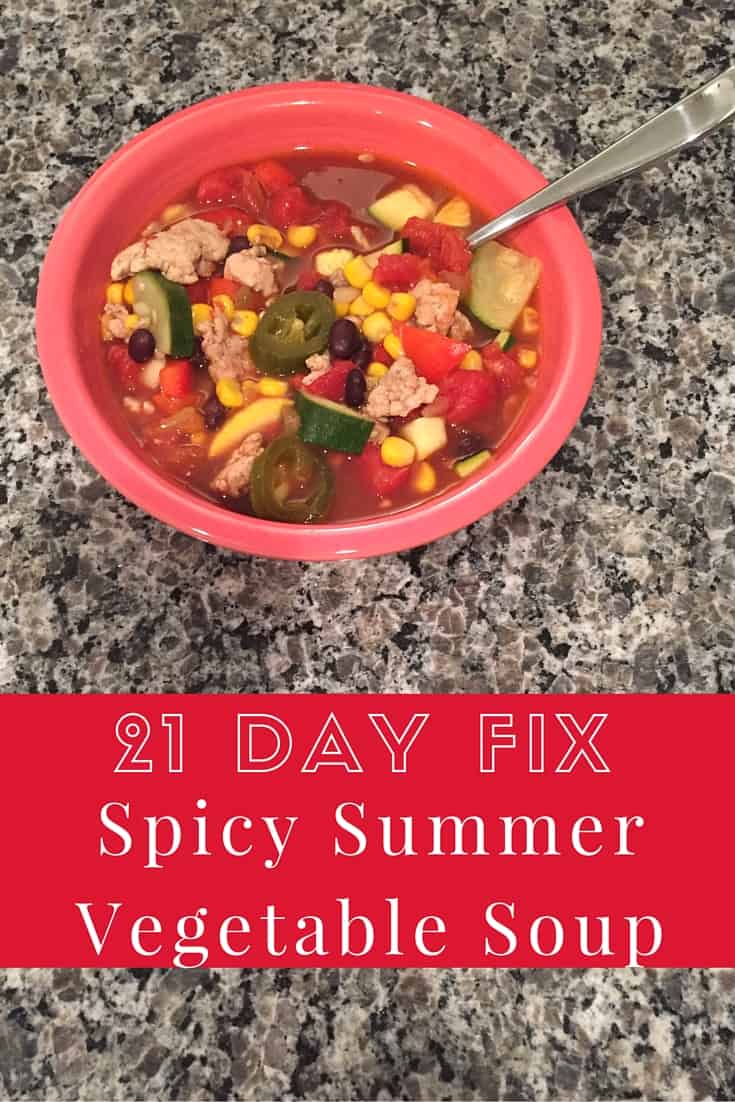 21 Day Fix Approved Recipe: 1 serving of 1 1/2 Cups is 1 Red and 1 Green
Ingredients
1 lb of Ground Chicken, Browned
1 Tbsp EVOO
1/2 Cup Frozen Onion
1.5 Tsp of Garlic
1 Large Red Bell Pepper, Diced
Desired Amount of Jalapeños
1 1/2 Cup Corn
1 Small Zucchini, Chopped
1 Large Squash, Chopped
1 24oz Can of Diced Tomatoes
3 Cups Vegetable Broth
2 Tsp of Cumin
1/2 Tsp Chili Powder
1/4 Tsp Red Pepper
1 Tsp Salt
Optional: 1 Can Black Beans
Steps to Prepare:
1. Brown your 1 lb of Ground Chicken – I did this inside my soup pot and drained the fat once it was browned.
2. Mix in your olive oil, onion, and garlic. Simmer for 5 minutes.
3. Mix in your red bell pepper, corn, zucchini, squash, and jalapeños. Cook for 10 Minutes on Medium
4. Mix in your tomatoes, broth, and seasonings. You can also add in the black beans now if you want them. Bring to a soft boil and then reduce heat to medium. Simmer for 15 minutes until vegetables are tender.
Serves about 8
**21 Day Fix Container note: If you decide to add in the black beans, you could technically count it as a 1/2 yellow if you're being super strict. However, I don't count them because you aren't going to get even a half serving of beans in 1 serving of soup.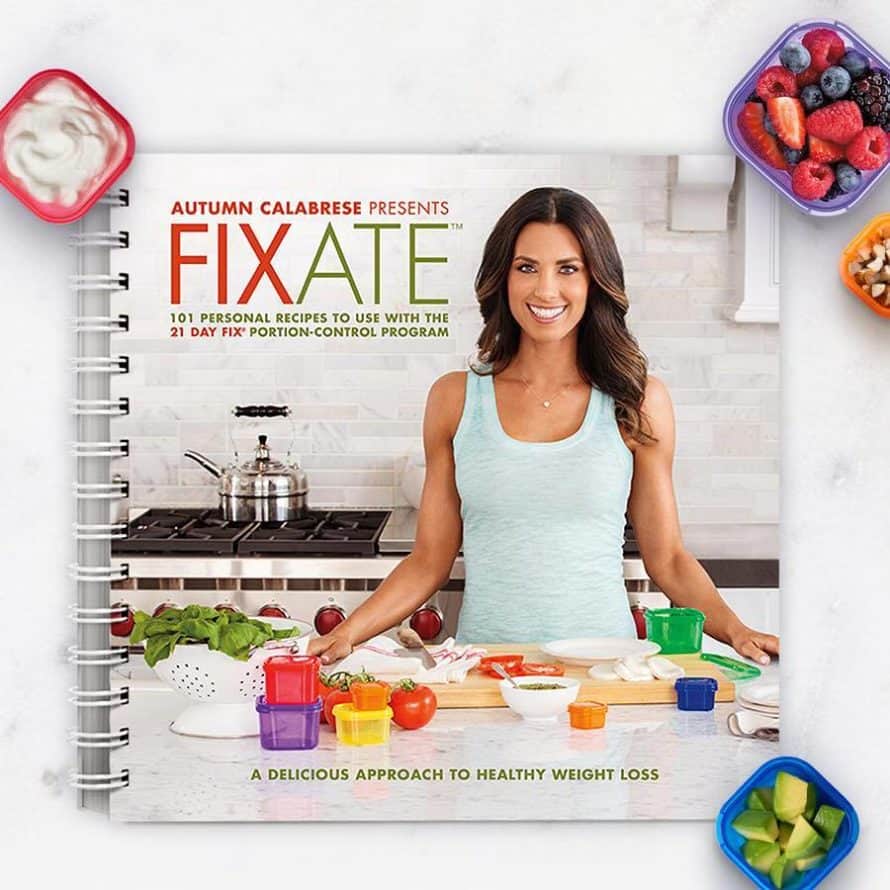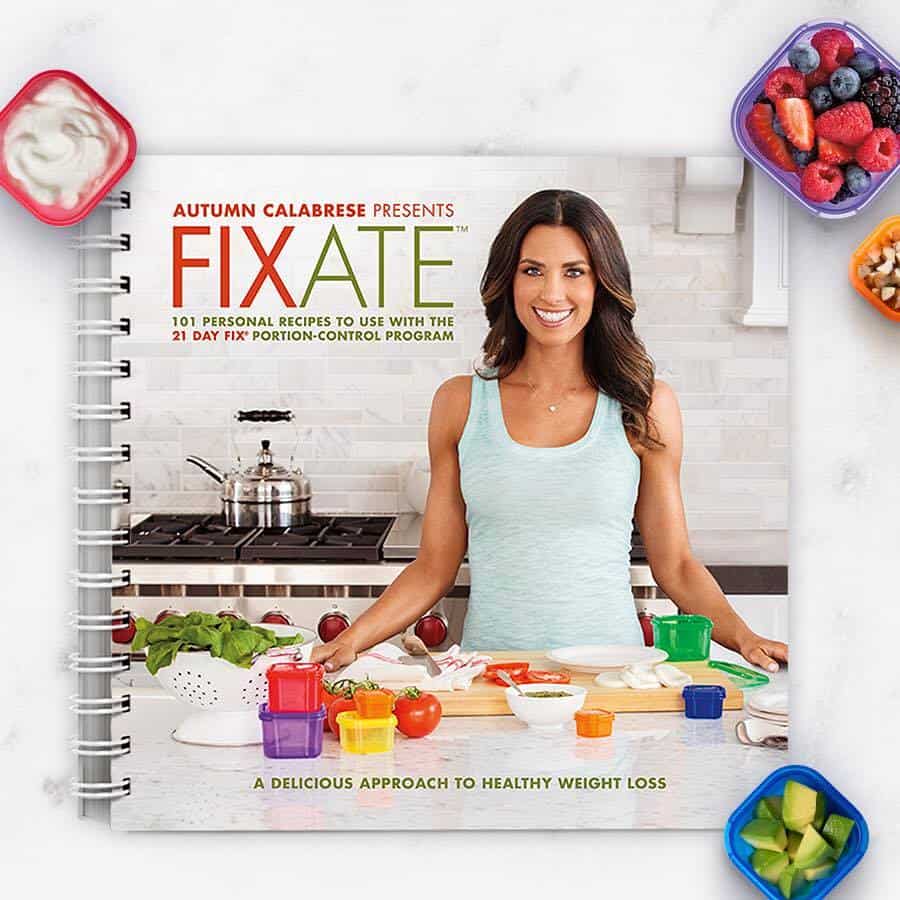 Looking for more 21 Day Fix approved recipes?
We reviewed Autumn's Cookbook FIXATE and even shared 5 of the recipes in our review! Make sure to check it out, or you can also order the cookbook here!
What is your favorite 21 Day Fix Soup Recipe? Have you tried the Spicy Summer Vegetable Soup yet?
Need the 21 Day Fix or wondering what in the heck I'm talking about? Check out my results and guide here!
Have you had great 21 Day Fix Results? Check out our coaching guide! It might be the perfect fit for you!