Nutrisystem Meals: What's Included & The Tastiest Meals to Order
This post may contain affiliate links. All opinions shared are my own. As an Amazon Associate I earn from qualifying purchases. Click to view our full disclosure.
Are you curious about Nutrisystem meals? We share our favorite breakfast, lunch and dinners here. We also share how to save 40% off all of your meals.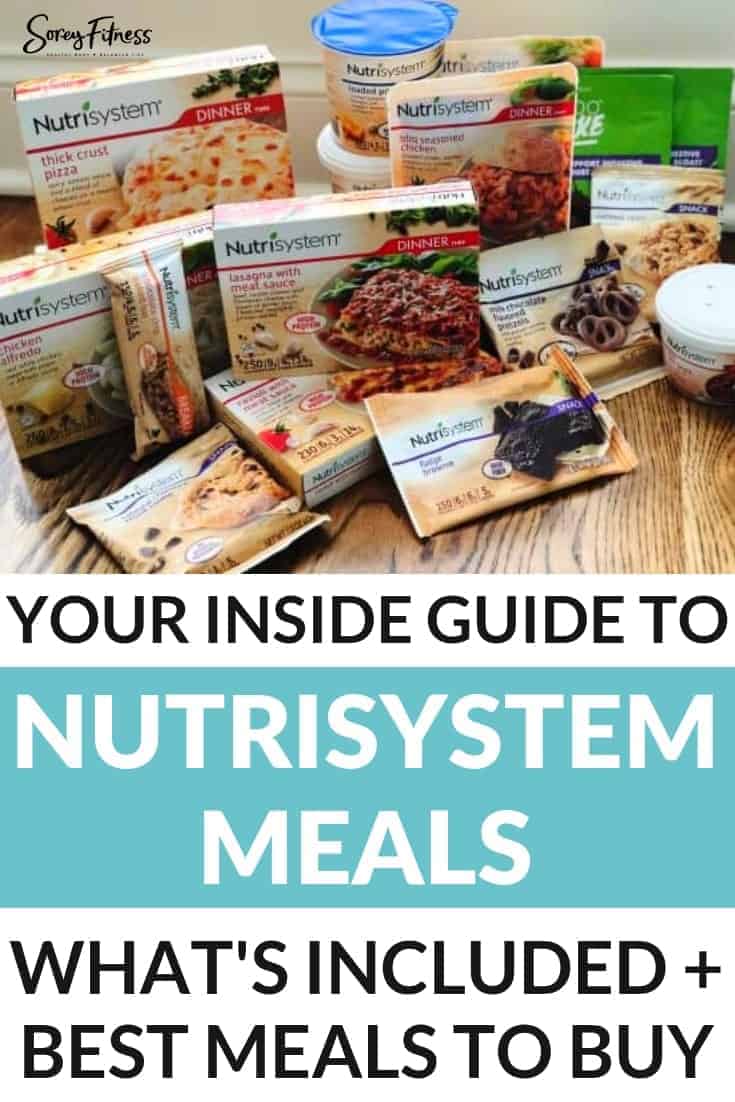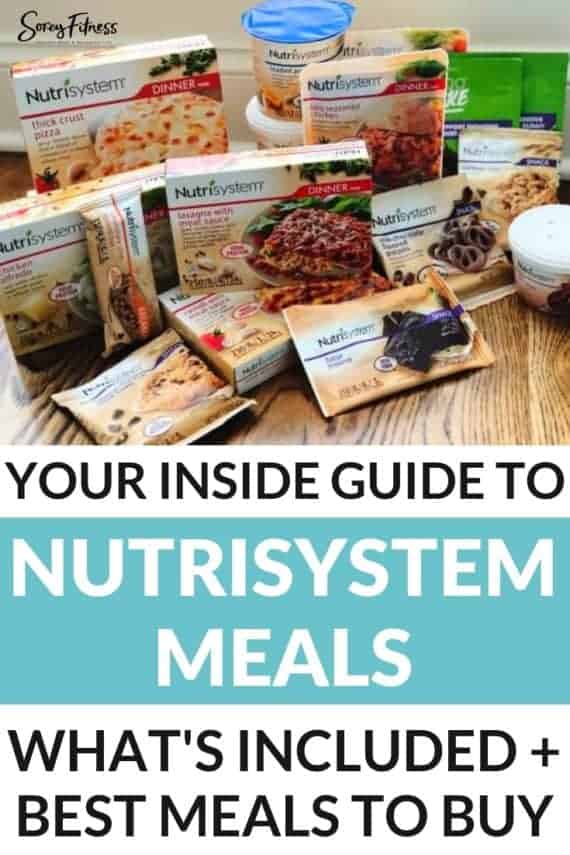 **This post contains affiliate links and I will be compensated if you make a purchase after clicking on my links. For more information about FTC disclosure requirements, please see here.
Did you know there are over 150 meals to choose from? We really love the variety, convenience and the results of this program!
How Many Meals Do You Get with Nutrisystem?
In your first order, they give you the Turbo Takeoff. This includes 7 breakfasts, lunches, and dinners along with their shakes and bars.
You also receive 15 Breakfasts, 15 Lunches, 15 Dinners, and 15 Snacks for the following 3 weeks.
If you're like me – you're going um… 7 days plus 15 days = 22 days?! What?!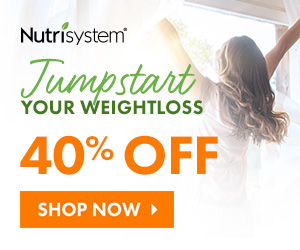 Their thought is that you will prepare your own meals using their guidelines on the weekend. Since you typically have 8 weekend-days in a month, they send you food for Monday-Friday only.
This allows you to start learning how to eat on your own and also gives you the flexibility to dine out on the weekend with family and friends.
Your 2nd month would be 20 days worth of meals.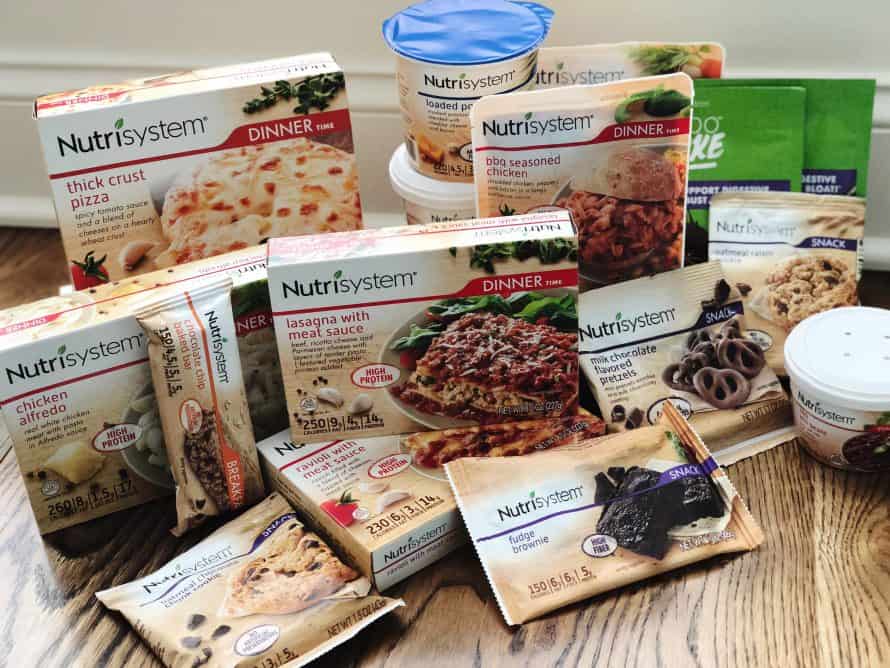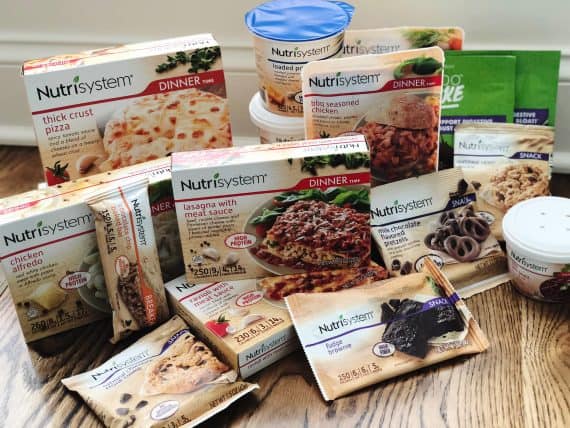 How Many Meals Do You Get to Eat Per Day?
Typically, women will eat 4 times, and men will eat 5 times a day on Nutrisystem.
Here's a sample day:
7AM: Breakfast
10AM: Mid-Morning Snack
12PM: Lunch
3PM: Afternoon Snack (Men Only)
6PM: Dinner
8PM: Dessert (Swap Any Snack for Dessert)
Both men and women can have non-starchy vegetables throughout the day too. They suggest having at least 4 servings per day.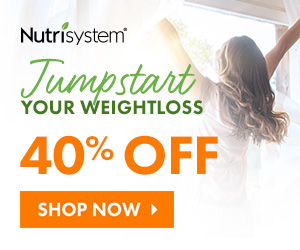 The Best Nutrisystem Meals
You could have your snack mid-morning, mid-afternoon, and after dinner. Plus, you can swap a snack for a dessert.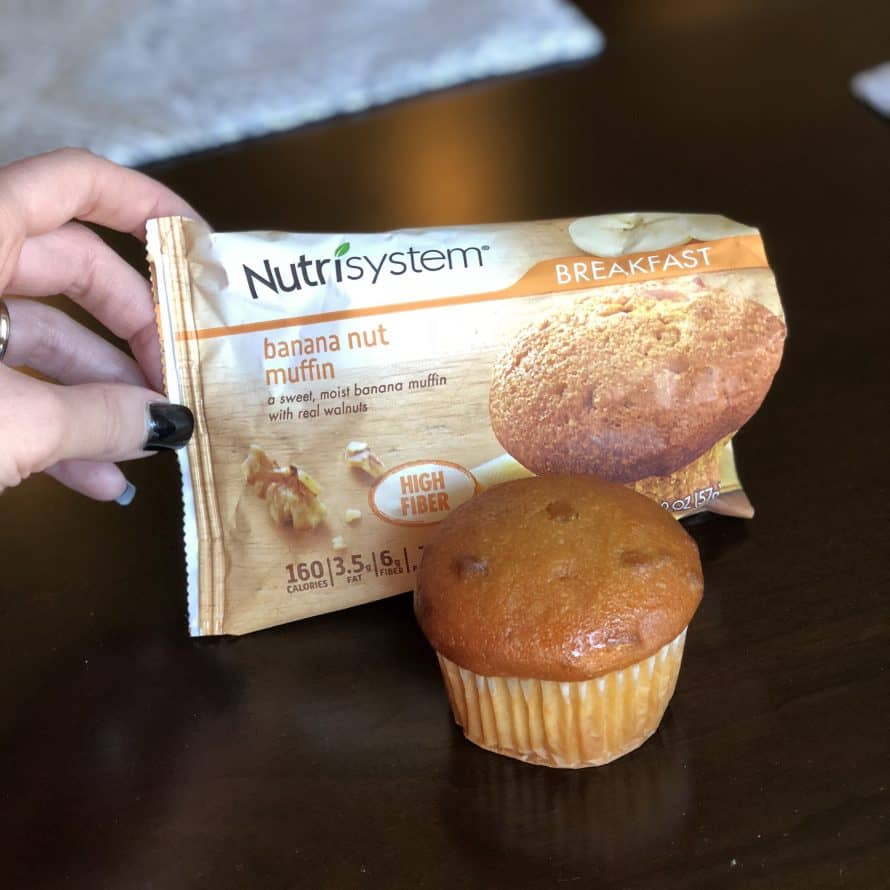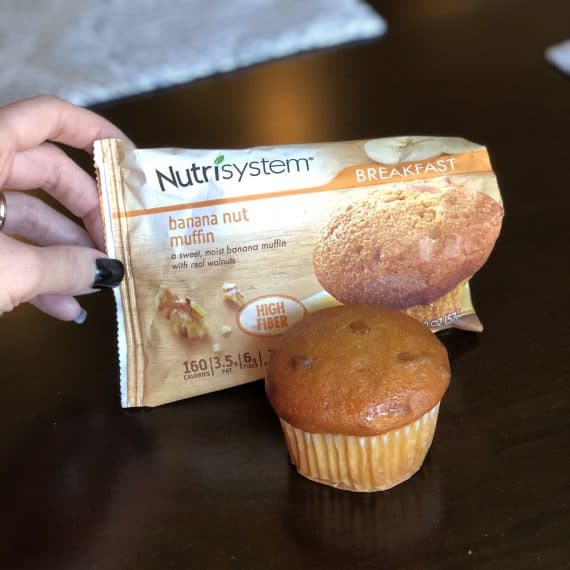 You may also like to see how the Nutrisystem meals breakdown by menu here.
Below are what our favorite Nutrisystem meals are, and they also had great reviews on their website.
Best Nutrisystem Breakfasts
Banana Nut Muffin
Cinnamon Roll
Buttermilk Waffles
Double Chocolate Muffin
Turkey Sausage & Egg Muffin
Honey Wheat Bagel
Best Nutrisystem Lunches
Hamburger
Grilled Chicken Sandwich
Spinach & Cheese Pretzel Melt
Double Chocolate Caramel Bar
Pepperoni Pizza Melt

Best Nutrisystem Dinners
Italian Sausage & Turkey Pepperoni Pizza
Roasted Turkey Medallions
Mushroom Stuffed Chicken Breast
Chicken & Bacon Ranch Pizza
Meatloaf Sandwich
Chicken Parmesan

Best Snacks
We actually put together a full-list of our favorite Nutrisystem Snack Ideas here! You can also have non-starchy vegetables at any time.
Overall, we really liked Nutrisystem vs Jenny Craig because of the variety and flavor of their food!

You May Also Like: