Shakeology vs Garden of Life's RAW Meal: Which Should You Try in 2021?
This post may contain affiliate links. All opinions shared are my own. As an Amazon Associate I earn from qualifying purchases. Click to view our full disclosure.
If you're comparing Garden of Life Raw Meal Replacement vs Shakeology, we'll go over each option to try and help you decide which meal replacement shake is best for you.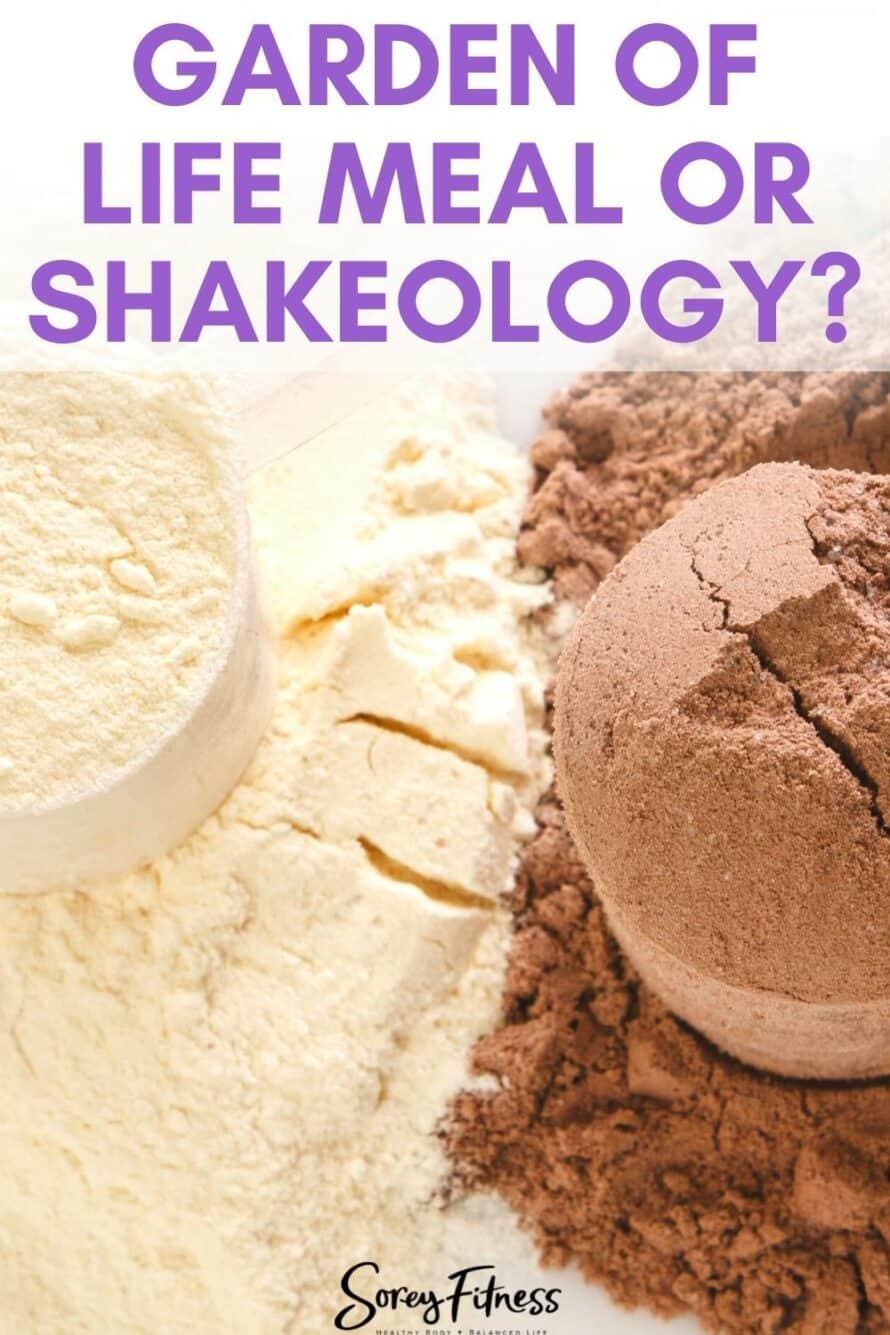 Before we compare the two, both meal replacement powders offer more than typical protein shake. They are also both popular brands and similar products. Each nutritional shake contains 16+ grams of protein, superfoods, essential vitamins and minerals, and probiotics & digestive enzymes.
What is Shakeology?
Unlike Raw's, Shakeology shakes offer two protein sources to pick from — whey protein and a vegan protein blend. The vegan protein powder consists of pea protein, oat protein, rice protein, chia seed, quinoa seed, flaxseed, and sacha inchi seed.
Shakeology is promoted as a nutrient dense shake that helps:
you feel better,
curb junk food cravings,
support healthy energy,
benefit overall health,
and support gut health.
We love it because it's a healthy meal that is easy to prep first thing in the morning and a convenient way to get in some healthy fats and a good amount of protein.
Shakeology meal replacement drinks also come in a variety of flavors including chocolate, vanilla, tropical strawberry, cafe latte, greenberry, pumpkin spice, salted caramel, and peppemint mocha. We have a long list of Shakeology recipes to help you from getting bored too!
How is Shakeology sweetened?
Shakeology contains organic cane sugar and stevia to sweeten it, and xanthan gum to thicken it up.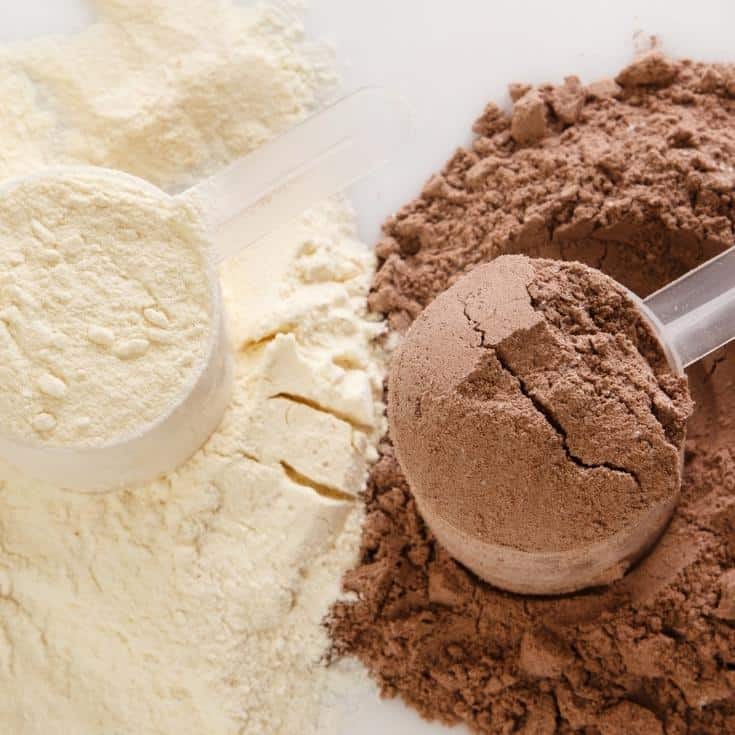 What is Garden of Life Raw Meal?
Garden of Life's Raw Meal is an organic meal replacement designed to be a full meal for on-the-go people with active lifestyles.
Looking at the nutritional information side-by-side, RAW actually offers more protein and 5 fewer carbs than Shakeology. It also is fewer calories than Shakeology.
Garden of Life's Raw Meal has no gluten, soy, dairy, tree nuts, filler ingredients, artificial colors, flavors, sweeteners, or preservatives. It also won't cost you as much money as Shakeology.
The Downside
This high protein shake is a convenient option for someone following a vegan diet, but it's only available in chocolate and vanilla. The texture of this drink isn't smooth either. It can be a bit grainy and sometimes hard to get smooth. It's not a rich and creamy texture at all.
How is Garden of Life Raw Meal sweetened?
It is sweetened with erythirtol and stevia.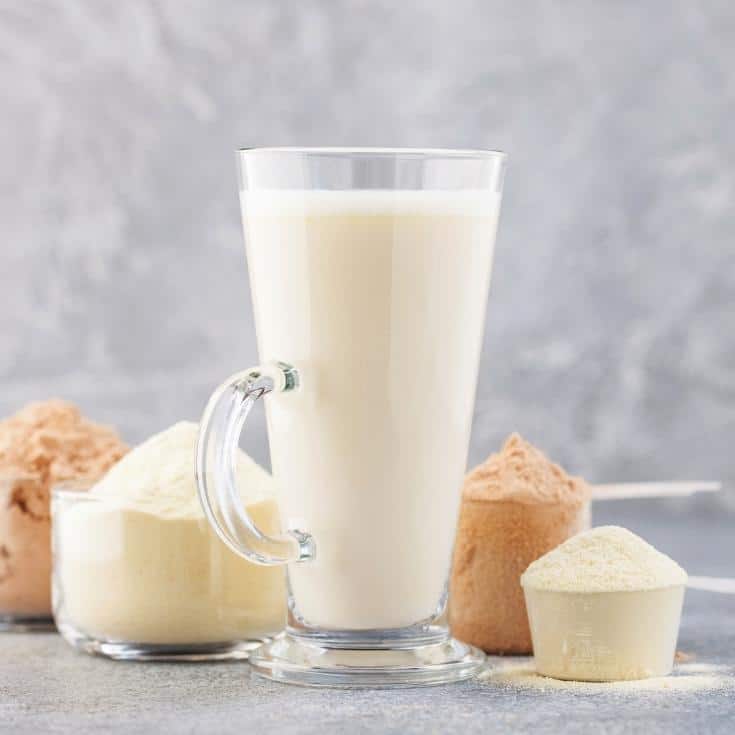 Shakeology vs life's raw meal Comparison:
| | | |
| --- | --- | --- |
| | Garden of Life's RAW Meal | Shakeology (vegan) |
| Calories | 130 | 160 |
| Grams of Fat | 2.5 | 3 |
| Grams of Protein | 20 | 16 |
| Grams of Carbs | 13 | 18 |
| Grams of Sugar | 1 | 7 |
| Grams of Fiber | 3 | 6 |
| Digestive Enzymes | Yes | Yes |
| Variety fo Flavors | No (2 Flavors) | Yes (6 + Seasonal) |
| Whey Option | No | Yes |
It should also be noted that the whey protein version of Shakeology is lower in calories and carbs than the plant-based version.
Now that you know that they're both similar in how they're meal replacements and healthier options than scarfing down junk food or processed food, let's talk about some of the pros and cons to be aware of.
Final thoughts on Shakeology vs Garden of Life's RAW Meal
While there are 100s of different shakes and popular weight loss supplements on the market, both of these meal replacement products offer good stuff in them!
The best way to see better results in your weight loss is to commit to a healthy diet and workout program like Beachbody's 21 Day Fix. If you're considering exercising, you may want to look at a Beachbody Challenge Pack which includes Beachbody on Demand (streaming workouts) and Shakeology into one bundled price.
Which one is best for me?
To decide which one works best for you, it's a good idea to read the nutrients and try and decide what you're trying to accomplish. If fueling your body with organic nutrients and foods are important, Life's Raw Meal is going to be the best choice when comparing the two.
But if you're looking for a meal replacement shake that has the consistency of a milkshake while still being low in calories and fat, Shakeology will deliver that time and time again.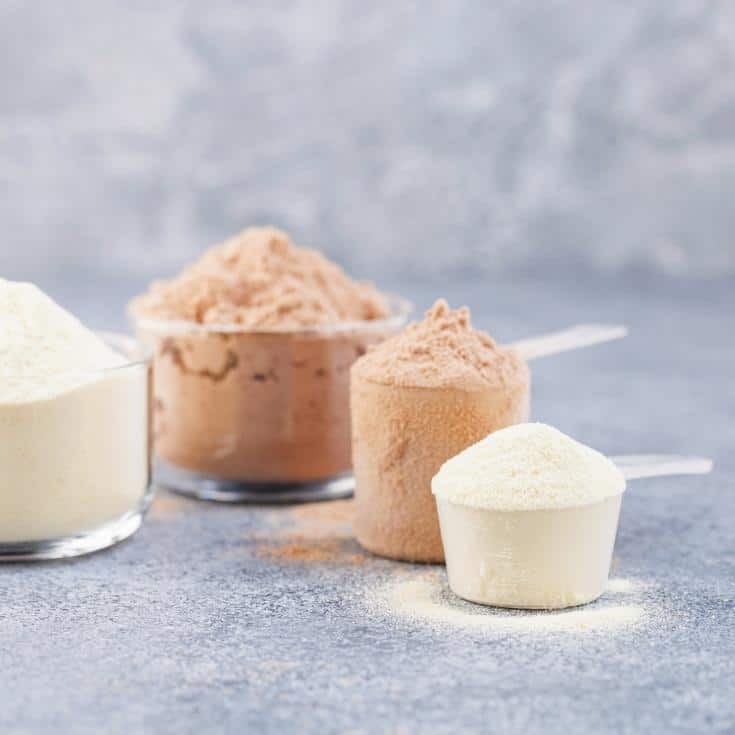 To Summarize:
Both brands are great meal replacement shakes and could be enjoyed in moderation because you can have too many protein shakes in a day.
We recommend looking over each brand's ingredient list and nutritional values as you search for your perfect fit.
Also, if you're on a keto diet, you will need to add fat to either of these shakes. We like to use MCT Oil.
You'd also want to ask your doctor or a medical professional if you're looking for a supplement to help with your gut health or blood sugar.
More Shakeology Recipes To Try