37 Best Keto Air Fryer Recipes (Easy & Family-Friendly)
This post may contain affiliate links. All opinions shared are my own. As an Amazon Associate I earn from qualifying purchases. Click to view our full disclosure.
You've just found the best list of easy air fryer keto recipes that you and your family will love! Below are our favorite healthy meal ideas, low carb side dishes, and even a few party appetizers to try in your air fryer basket!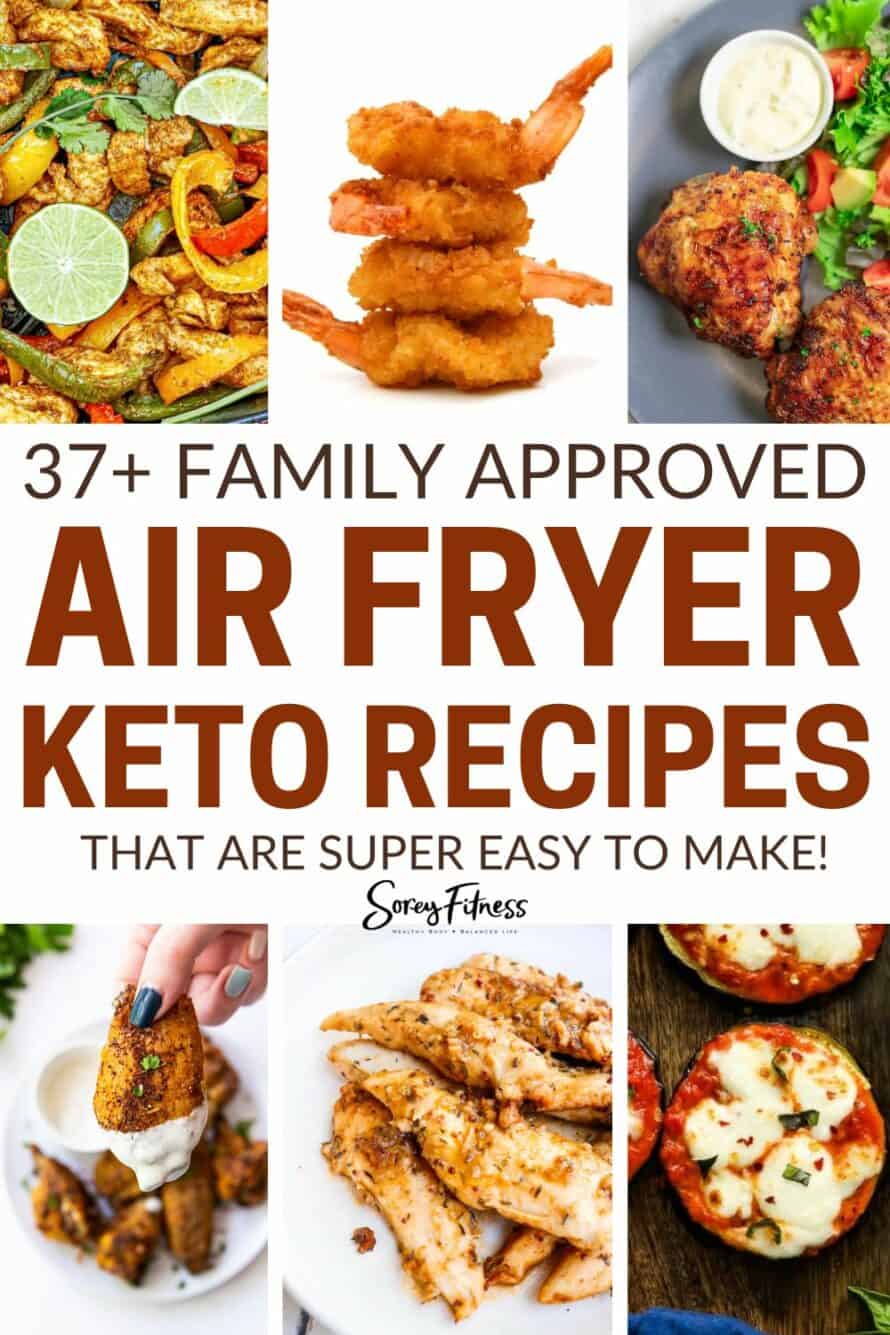 Finding quick and easy keto recipes can be challenging. But if you have an air fryer in your kitchen, you're in luck!
There are tons of delicious keto air fryer recipes you can make to help you cut back on your carbs without sacrificing flavor.
From delicious dinner recipes to simple snacks, you'll find plenty of keto-friendly ideas on this list.
The best part?
You don't have to spend hours in the kitchen to enjoy healthy, low carb meals if you have an air fryer at home!
Using your air fryer will not only help speed up your prep work on your keto recipes, it will also help you create some seriously delicious food.
37 Easy Keto Air Fryer Recipes
Whether you're searching for easy lunches, low carb dinners, or simple snacks, you'll find the recipes you need on this list to live a keto lifestyle without giving up your favorite foods.

Pressure cookers are also another easy way to cut your cooking time in half and enjoy a delicious meal faster! Grab our favorite Keto instant recipes.
We hope this list of best air fryer keto recipes help inspire you to jump into the air fryer craze and find some new keto foods you enjoy!
Need more ideas? Grab our Keto Cookbook!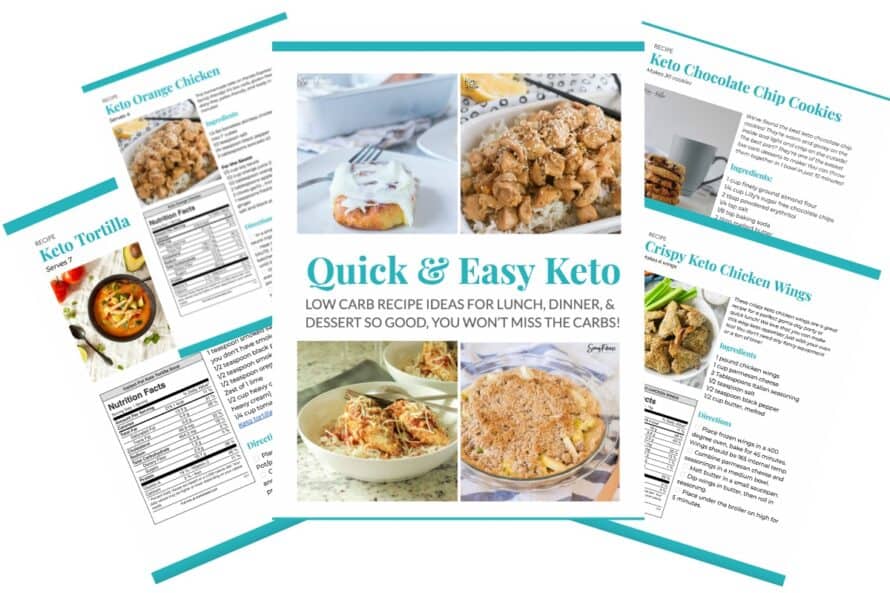 Also – if you're following a low-carb or ketogenic diet, we have a great way to stay on track when you're out and about!
Grab our keto diet fast food guide for Wendy's, Subway, Chipotle, and Dunkin Donuts!
You may also like: