Insanity Fit Test Exercises & Sheet
This post may contain affiliate links. All opinions shared are my own. As an Amazon Associate I earn from qualifying purchases. Click to view our full disclosure.
Shaun T's Insanity Fit Test measures your current fitness level and helps you track your progress throughout the workout program. Over the 8 weeks, you'll see your physical endurance and strength gains through these 8-moves!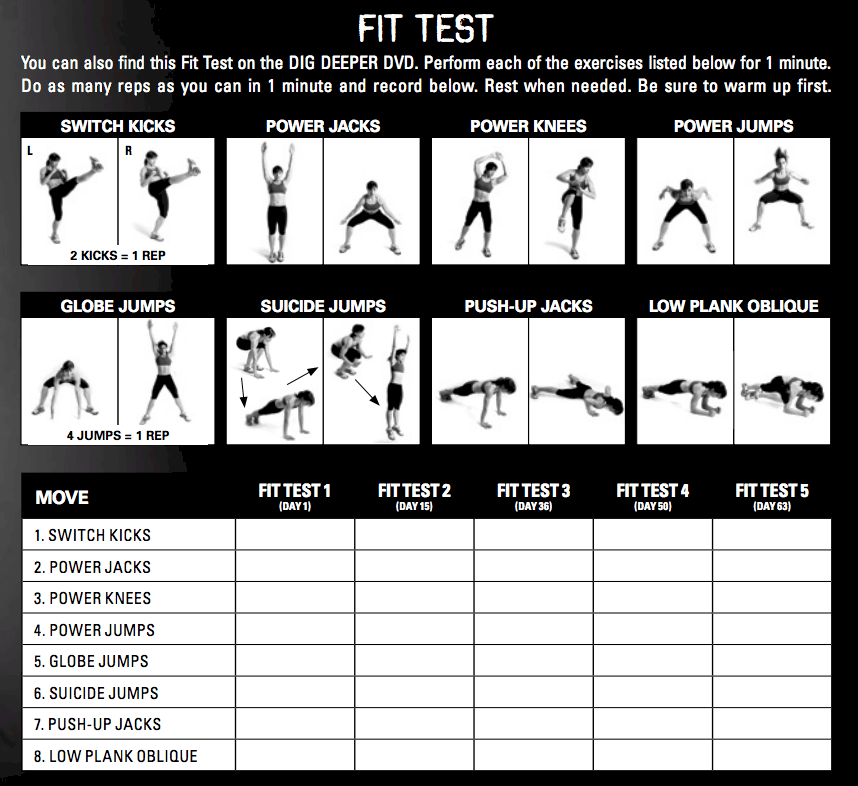 Along with weighing and tracking your inches lost with a body measurement chart, this fitness test will show you your improvements! You'll do this mini-workout on Week 1, Week 3, and Week 8.
What is the Insanity Fit Test?
The Insanity Fit Test is designed to help you track improvements in your endurance, strength, and agility through the workout program. It is a 25-minute workout composed of 8 moves. You'll count how many of each move you complete each time you do the test, and you hope to beat your score each time you do the test.
What exercises are in the Insanity fit test?
The 8 moves in the Insanity Fit Test are switch kicks, power jacks, power knees, power jumps, globe jumps, suicide drills, push-up jacks, and low plank obliques (similar to mountain climber). There is also a 2 minute warm-up, 2 minute stretch, and a quick cool down in the fitness test. The whole workout is about 25-minutes.
The picture below outlines each move.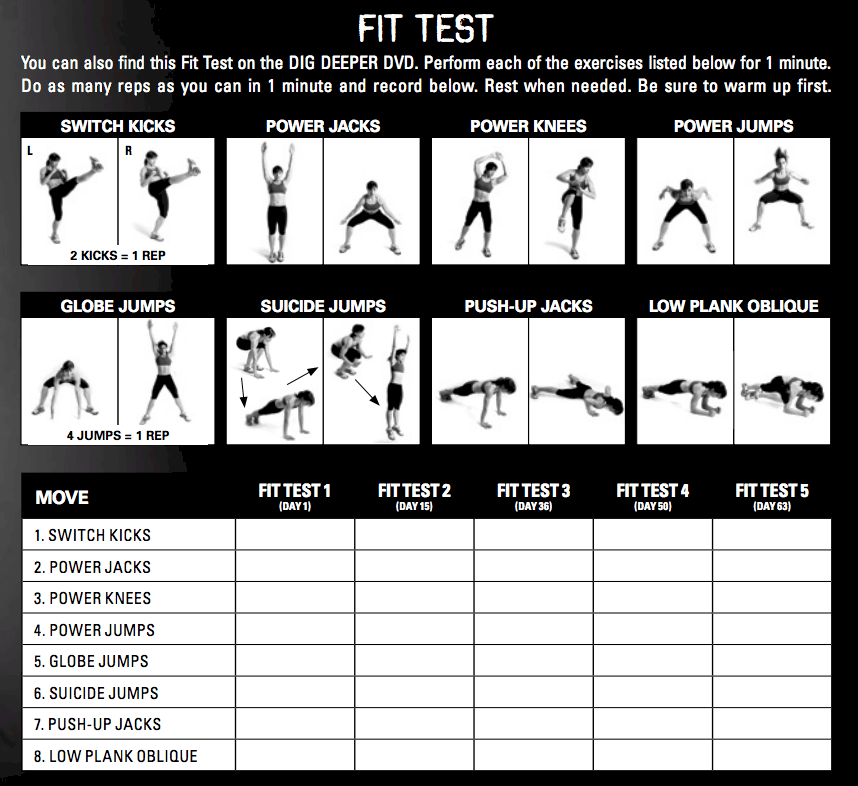 You'll do the warm-up, stretch, and then do move one. You'll want to write down how many reps you get during each move. This will allow you to see your baseline and progress through the 60 day program.
Is the Insanity fit test a workout?
The Insanity Fit Test is Day 1's workout of the 60 Day Insanity workout program. While it is shorter than the other Insanity workouts, it is a workout on its own! You could even do it when you complete Insanity for a quick workout that requires no equipment!
How long is the fit test for Insanity?
All said and done, the workout is just under 30 minutes long.
How many calories do you burn doing the Insanity fit test?
Everyone's calorie burn will be different because it's based on your heart rate, but I burned around 250 calories during the fit test! You can always use an Apple Watch or another fitness tracker to see how many calories you burn.
If you've never tried Insanity before, here's the fit test to see if it's a good fit for you!
If you fall in love with this workout, you should check out our full
Insanity workout calendars
and
Insanity meal plan
! My
husband lost 40lbs
in under 60 days with it!
Personally, I still prefer the Shaun T's shorter workouts like Insanity Max 30 and Transform 20, but this is definitely one that will challenge you! The workouts are just too long for my taste (30-60 minutes).
If this test was too hard for you, I'd recommend looking at T25 or the 21 Day Fix and building up to this advanced workout.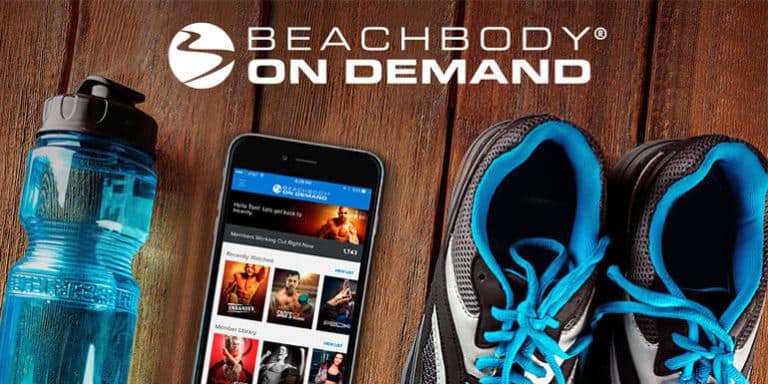 The really cool thing about streaming with Beachbody on Demand is that you'll have access to all of the programs listed above with your membership! Plus, they are always adding new workouts like 6 Weeks of Work and Let's Get Up!