Best Insanity Meal Plan – What to Eat Each Day [FREE]
This post may contain affiliate links. All opinions shared are my own. As an Amazon Associate I earn from qualifying purchases. Click to view our full disclosure.
We've put together the best Insanity meal plan that also works with Insanity Max 30! Each day includes new recipes and ideas to help you accomplish your goals!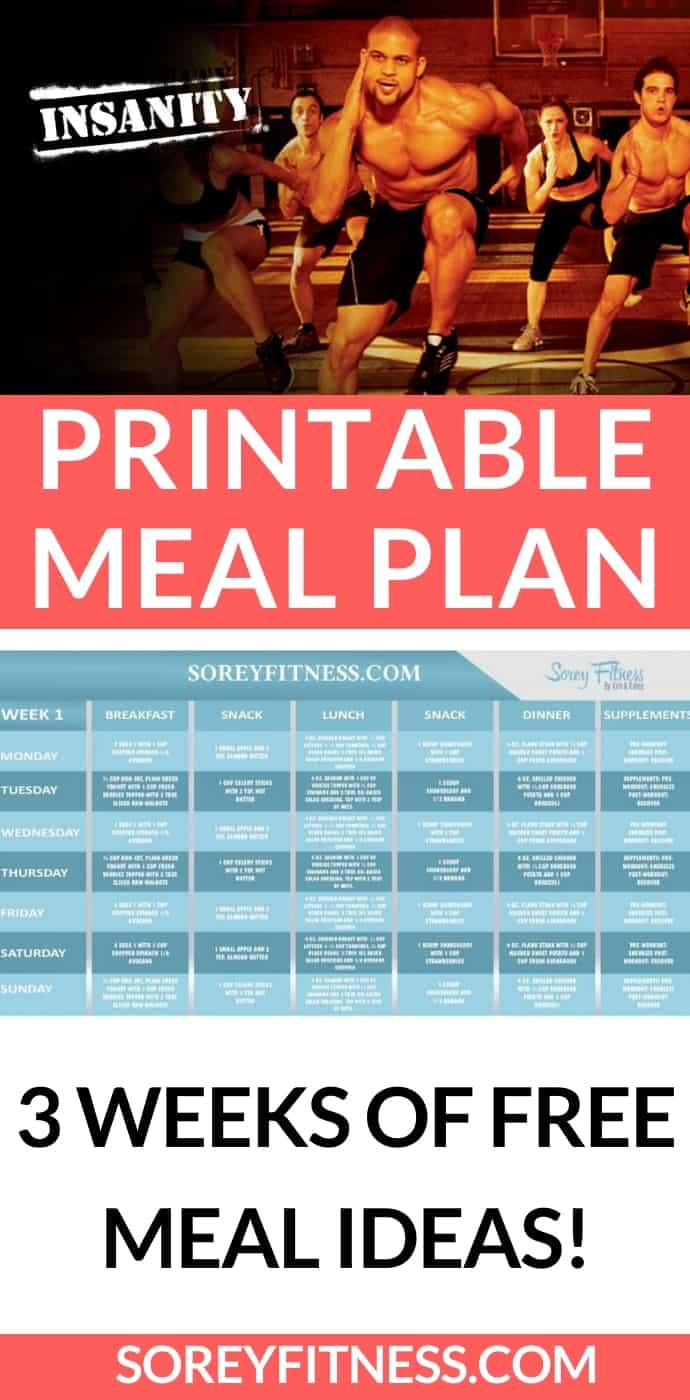 This meal plan is based around the Ultimate Portion Fix which is a simplified way to track your macros.
We've also included Shakeology and the Beachbody performance line in the meal plan to help you feel your best and maximize your results.
Beachbody's ELITE Insanity Nutrition Guide
Beachbody also supplies a nutrition guide for Insanity that includes:
How it Works
How to Find Your Plan
Food List
3 Weeks of Sample Meal Plans
Breakfast, Lunch & Dinner Recipes
Snack & Shakeology Recipes
Beverage List
Plus Tips for Max Results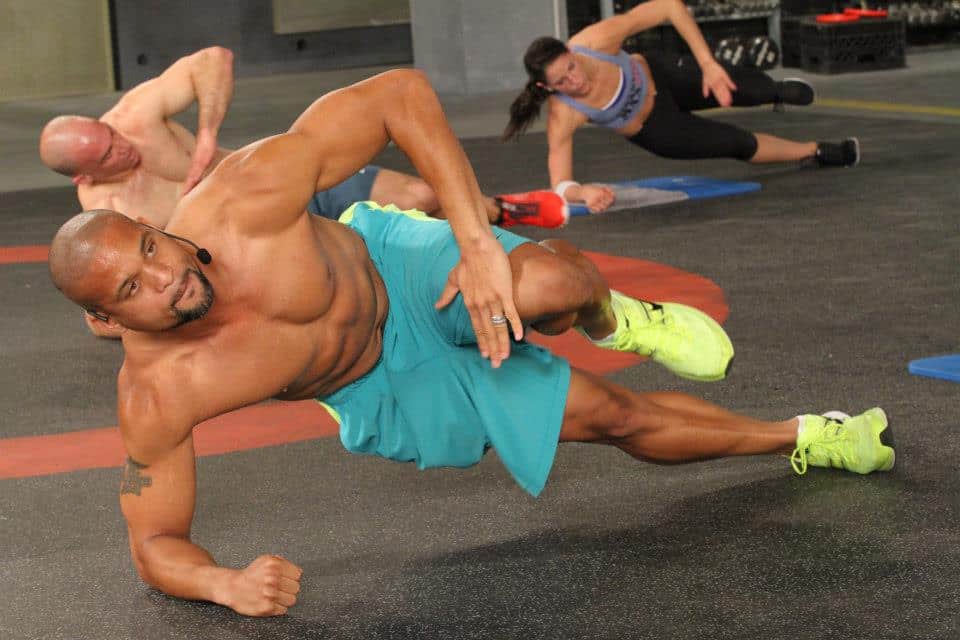 Our INSANITY Meal Plan
Our Insanity Meal Plan is designed for the original program or Insanity Max 30.
It's based off loosely of the Ultimate Portion Fix, and it's around 1200 calories a day.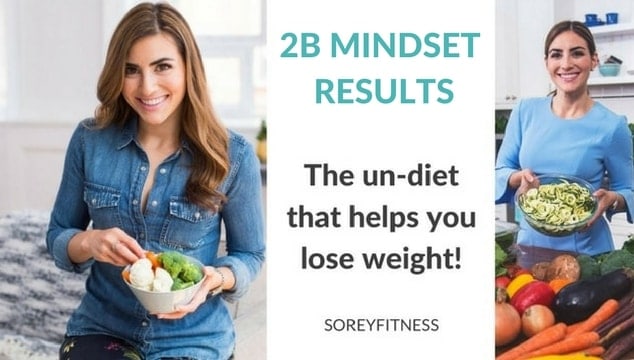 Can you do the 2B Mindset with Insanity?
You can absolutely do 2B Mindset with Insanity!
If you're unfamiliar with 2B Mindset it's a standalone nutrition program designed to help you break ties with emotional eating, create new habits, and see lasting results. It's an amazing program and based around 4 basic principles.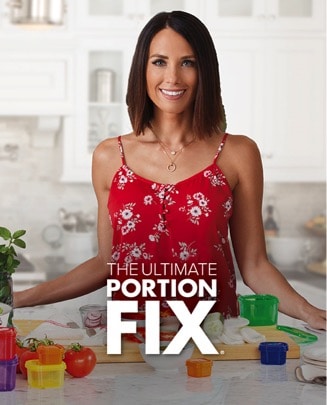 Is 2B Mindset or Ultimate Portion Fix better with Insanity?
It really depends on what you can stick with long-term.
We typically follow 2B Mindset, but we wanted to include a sample meal plan using the portion controlled containers since it's a little more strict in our opinion.
Both programs are great for weight loss though! One isn't really better than the other.
INSANITY Meal Plan
We'd also recommend using this as an Insanity Max 30 meal plan too!
1ST WEEK

2ND WEEK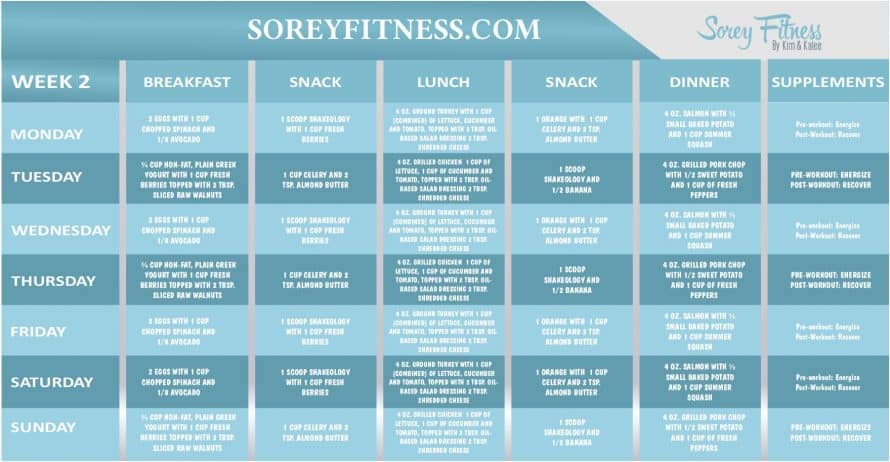 3RD WEEK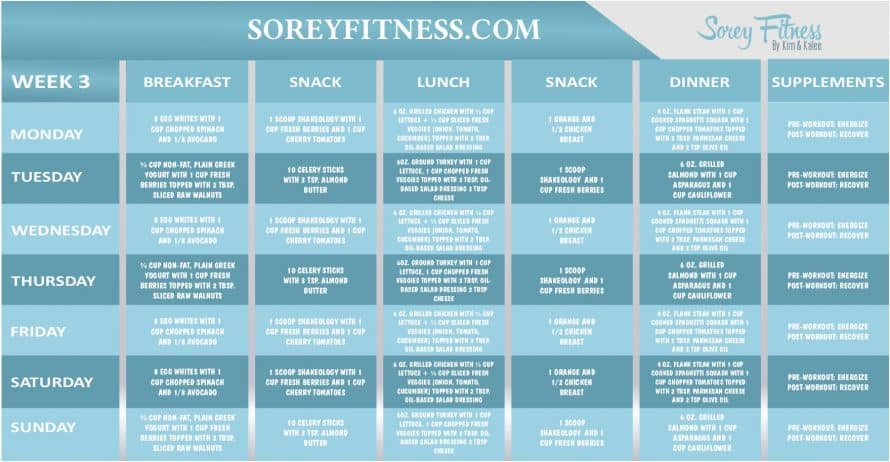 Why drink Shakeology?
Shakeology is just a super easy, quick meal that includes digestive enzymes, prebiotics, probiotics, adaptogens, fiber, antioxidants, vitamins, and minerals. We love not having to think about what we're going to eat, and it also keeps us feeling full compared to other shakes.
We prefer the chocolate, but you can also grab more Shakeology recipes or our Shakeology review to learn more.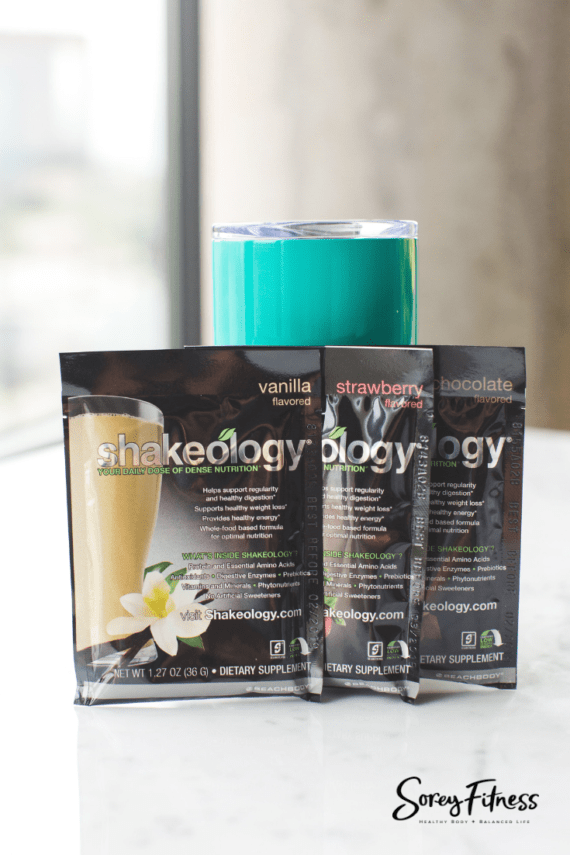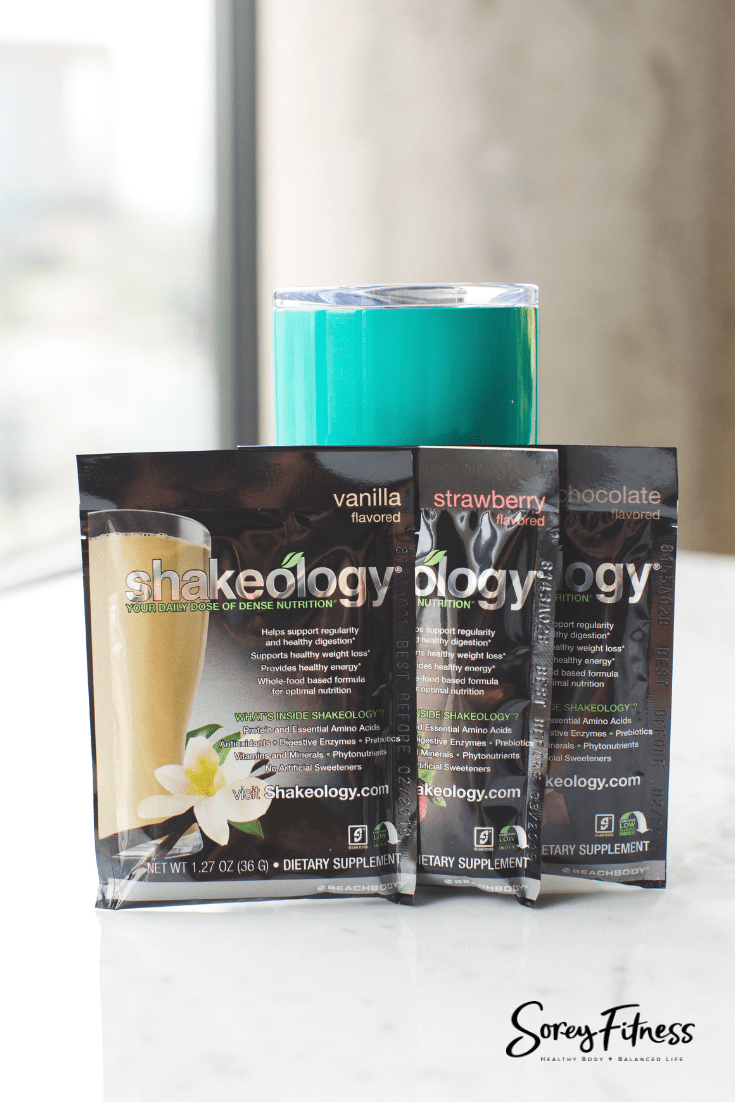 Which Beachbody Supplements are the best?
For Insanity and Insanity Max 30, we recommend Shakeology, Energize (pre-workout), Hydrate (mid-workout), and Recover (post-workout).
Energize helps you push through a tough workout, and Hydrate helps replenish your electrolytes after a killer workout like Insanity.
Recover helps to repair your muscles after strength workouts and can reduce muscle soreness the next day.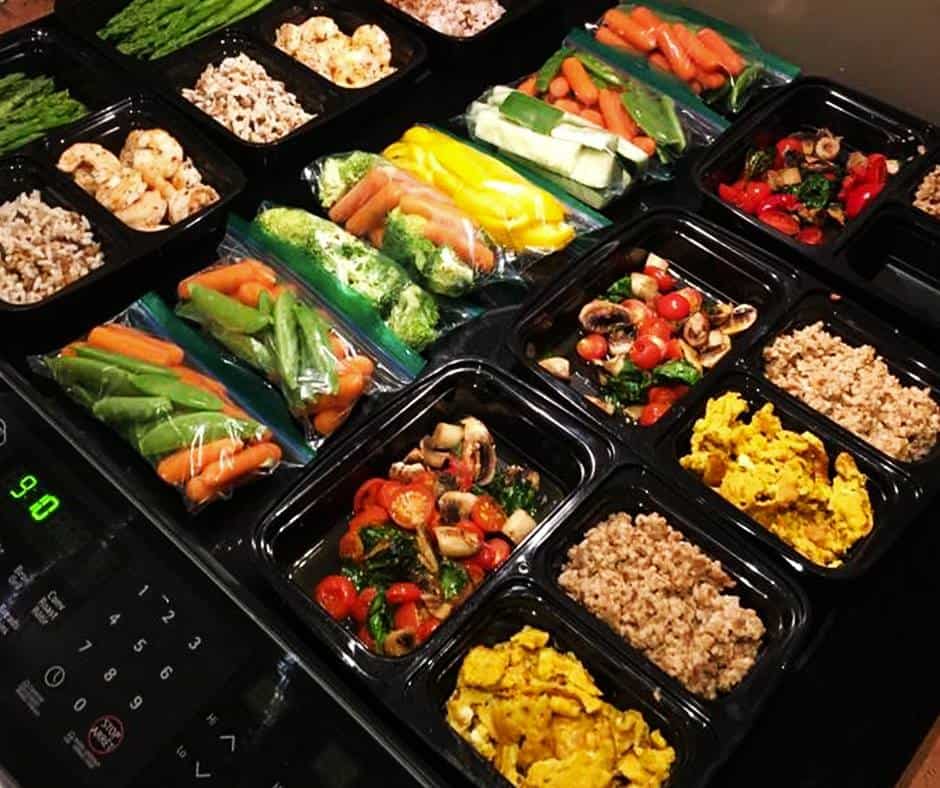 Additional Insanity Meal Prep Tips
Meal plan 1-2x a week to keep meals easy to grab
Make a list and head to the grocery 1x per week
Include meals your family will love too so you aren't cooking two types of meals!
What to Do If You're Starving on Your Plan
Add in more food! This plan is based around 1200 calories, but most of us will need a little more food than that!
You can always add in a favorite snack from the plan or up your portions a bit if you feel like you're starving.
This meal plan is just to help you get started and should be customized to fit your needs.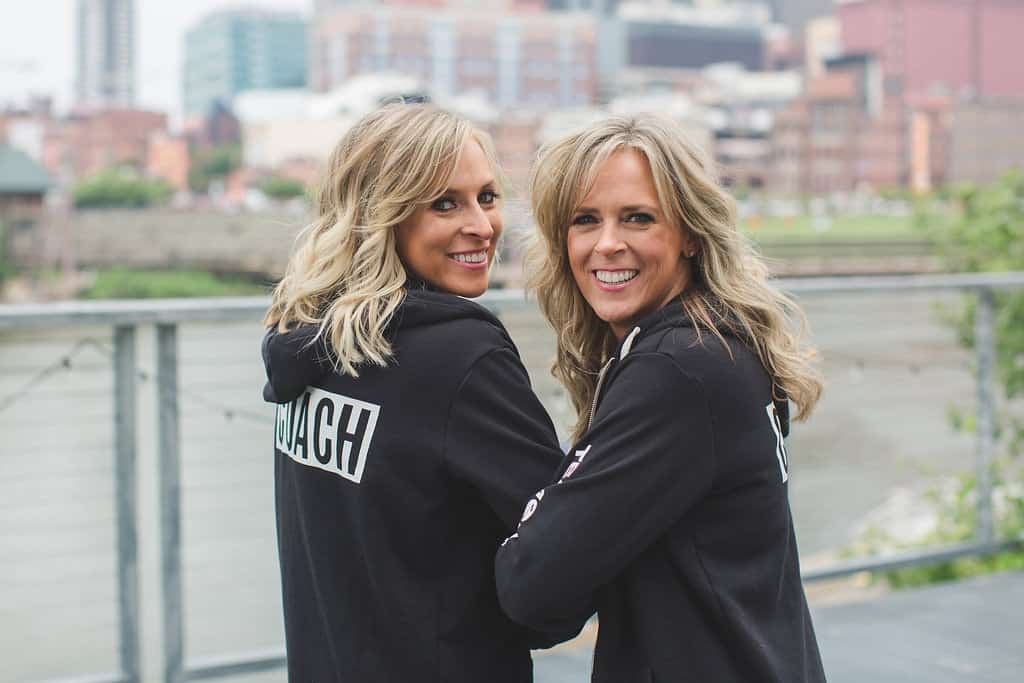 Are you working with a coach? If not – we'd love to invite you to our 21 Day Challenge!
Have you thought about Beachbody Coaching?
We're both full-time coaches, and we've been coaching since July 2011! We'd love to help you decide if Beachbody Coaching is right for you. You can email us at thegirls@soreyfitness.com or you can learn more in our Beachbody Coach Guide!
Other Posts You May Like:
Love these ideas? Pin this to Pinterest for Later!