Shaun T mixes athleticism with his love of dancing to make amazing workouts. It's so hard to believe the guy behind Hip Hop Abs is the same one you are wanting to cuss during Insanity. Whatever your exercise level or fitness goal, Shaun T has a workout just for you.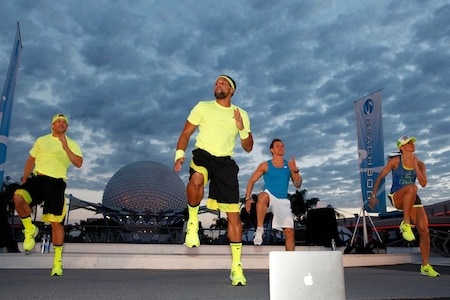 We love his dance workouts, Hip Hop Abs and Rockin Body, because they are really fun. Both workouts are perfect for someone that is just starting to exercise or getting back into healthy habits. Shaun T is so energetic, and he focuses on using proper form in both workouts to get max results quickly. Both programs range from 15-45 minutes long.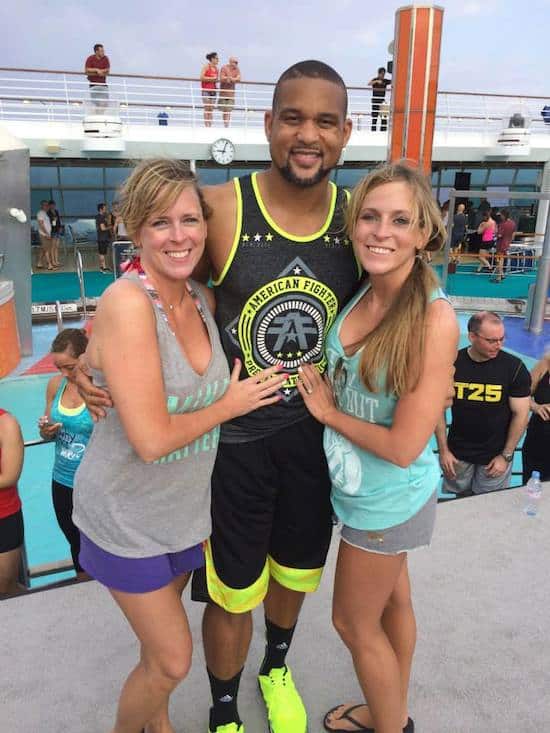 We had the chance to meet Shaun T last spring on at a Beachbody event. We're guilty of it — we had to touch his abs!! He didn't mind though. :)
Shaun T has a few really intense workouts for advanced exercisers or someone needing to see MAX results quickly. My husband did Insanity, a 60 day in-home workout, and he lost 40lbs in 2 months. CRAZY!
After Insanity, is the hardest program Beachbody offers in my opinion: Shaun T's Asylum! It's 30 days, and it trains you like an Olympic athlete. I would only suggest it to advanced exercisers who are at their goal weight and are very fit before starting the program though.
Insanity is really advanced in and of itself though. If you aren't used to working out or have a significant amount of weight to lose, T25 is probably the best choice for you.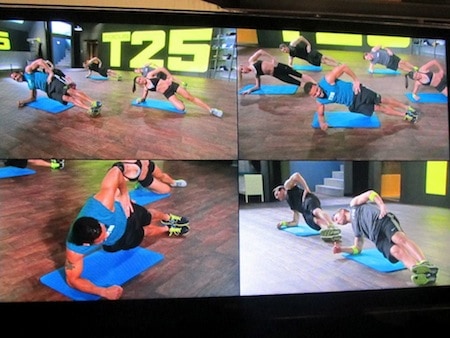 T25 came after Insanity, and it's designed to give you a great workout in 25 minutes. From the very start, you are moving, but unlike Insanity T25 is really focused on proper form. It also offers modifications. It's a great workout for someone not ready for Insanity and still wants to see great results. Check out our T25 test group's results!! Aren't they awesome?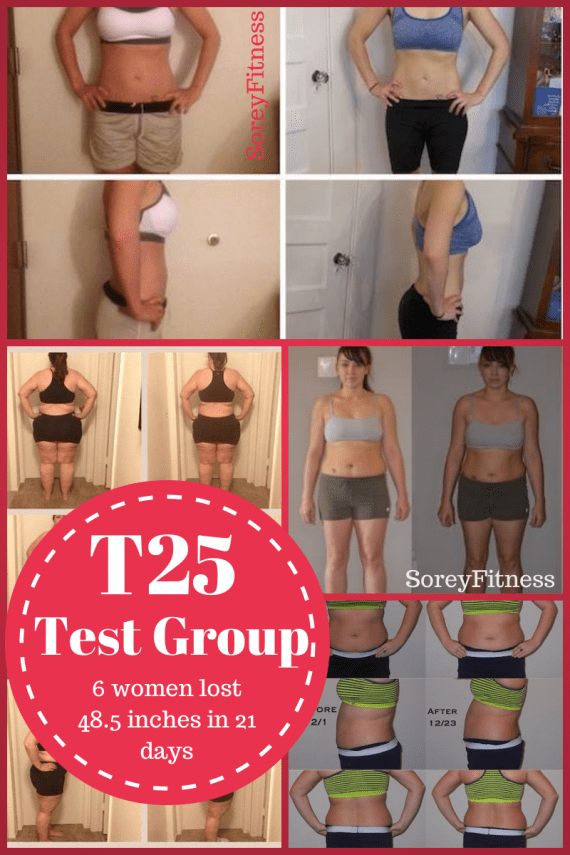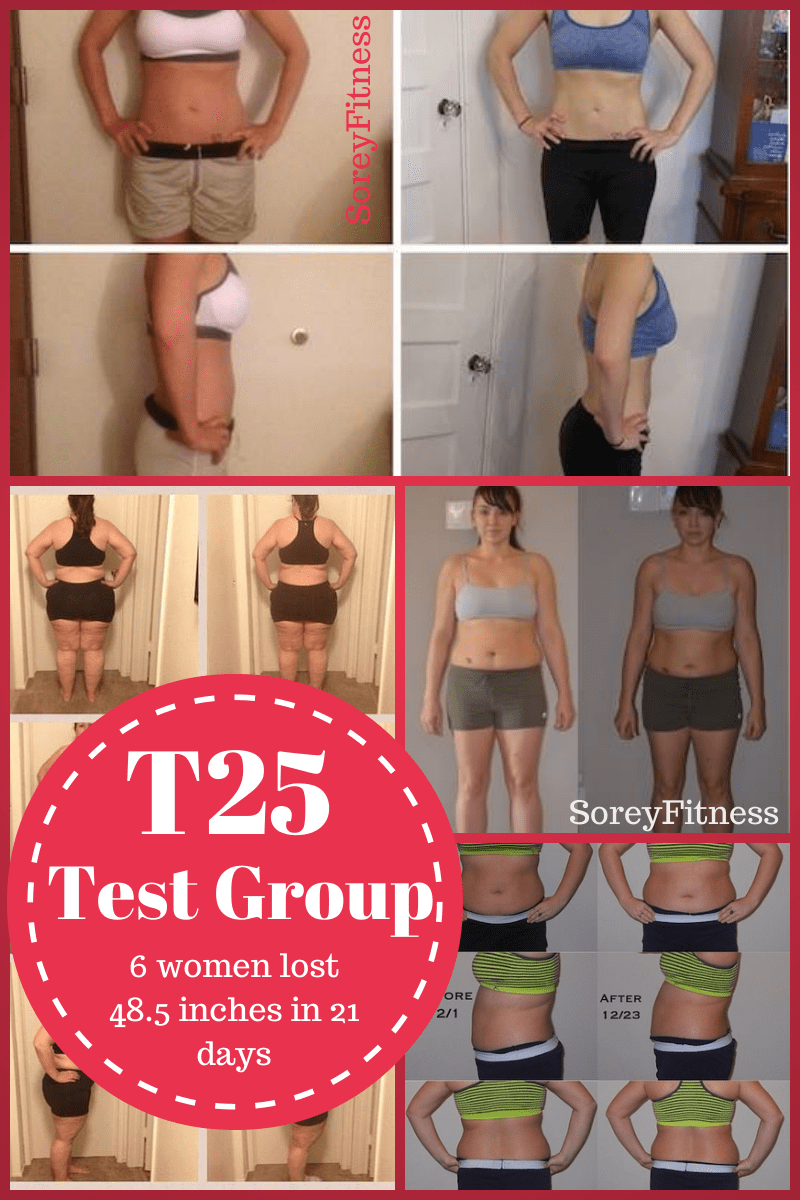 T25 is a 60 day program with the option to do a 3rd month called Gamma. The women in our test group just did 30 days before taking their after shots, and they completed the first phase of T25 during DECEMBER. I know if these working women, a lot of them even had kids, can find time – anyone can!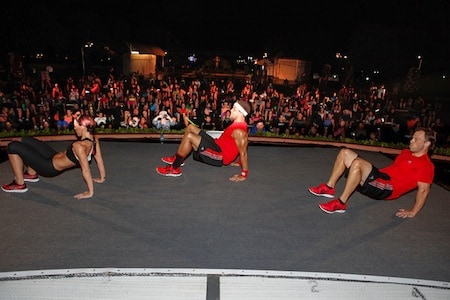 Shaun T also has a BRAND NEW workout out called INSANITY MAX 30. It's going to be like T25's big brother and Insanity crammed into 30 minutes. We saw a live workout of INSANITY MAX 30 at the Beachbody Leadership event, and it's going to be extreme! It mixes HIIT training, Tabata training, and strength into one intense workout.
What's your favorite Shaun T workout?
If you need to help choosing the best program for you or would like to join our 21 Day Challenge please at thegirls@soreyfitness.com
If you are a huge Shaun T fan, maybe you should be a coach! Check out our coach guide here