Your diet is 80% of your results (the other 20% is separated into your workouts and genetics) so it is essential to calculate how many calories your body needs to survive! Eating clean and the appropriate amount of calories will help you achieve your fitness goals.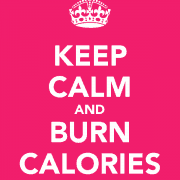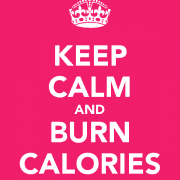 Let's calculate how many calories you should eat, and then you will need to track your calories each day. My favorite calories trackers are  MyFitnessPal and the FitBit.
Still need nutrition help? Join our team for all kinds of tips, a private facebook group, and a newsletter!
How Many Calories You Should Eat
Step 1:
Calculate your Resting Metabolic Rate (RMR) –this is the number of calories you need to eat to survive
Your current weight x 10 = RMR
Step 2:
Calculate your Daily Activity Burn (DAB) — this is based on your activity levels outside of your workout
Sedentary RMR X 10%= DAB
Moderately Active RMR X 20% = DAB
Very Active RMR X 30% = DAB
Step 3:
Add your calories burned from your daily workout (DW). (Click here if you aren't sure & use a beachbody program)
Step 4:
Subtract or add your Calorie Deficit (CD) or Surplus. (A deficit of 500 calories a day averages to a loss of about 1 lb per week)
Step 5:
Put numbers on 1-4 all together!
RMR + DAB + DW – CD = Your Calorie Target
***Remember to never drop below 1200 calories unless it is recommended by a doctor. Your body will go into starvation mode and store fat and eat its muscle…not good!!***
***Check out the eat clean meal plans provided to get you started!
Head back to the nutrition page