Best Easy 21 Day Fix Dinners – Recipes with Container Counts
This post may contain affiliate links. All opinions shared are my own. As an Amazon Associate I earn from qualifying purchases. Click to view our full disclosure.
Healthy eating is an essential part of weight loss. These easy 21 Day Fix dinners include recipes with container counts to simplify meal prep.
The best part? These meal ideas are approved by the whole family – even a picky eater!
These ideas are specifically for dinner, but we also have a list of 21 Day Fix recipes for throughout the day you may like better.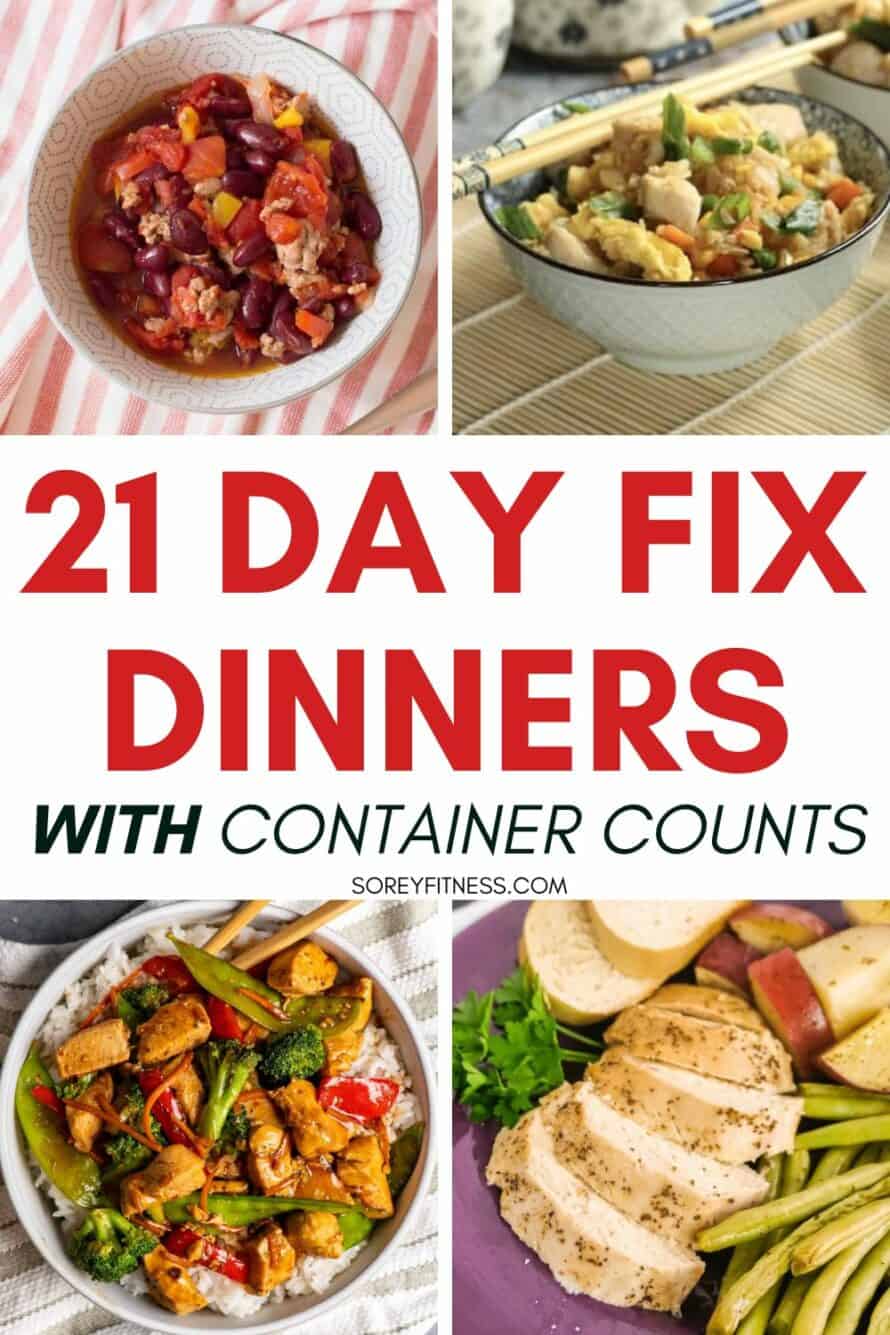 When you're watching what you eat, planning is essential. And that's especially true when you're following the 21 Day Fix meal plan.
That's why it's a good idea to have a few delicious and healthy dinner recipes on hand to help you stay on track.
Since each of these easy 21 Day Fix dinner recipes are made with simple, whole ingredients, they're the perfect option when you're in need of a healthy meal to end your day.
What is the 21 Day Fix?
The 21 Day Fix program includes workouts, as well as, portion control containers to help you learn portion sizes and see results.
We also have some great tools to help you in your weight loss journey! Grab our full review of the 21-Day Fix program, as well as, as the 21 Day Fix food list of 21 Day Fix snacks!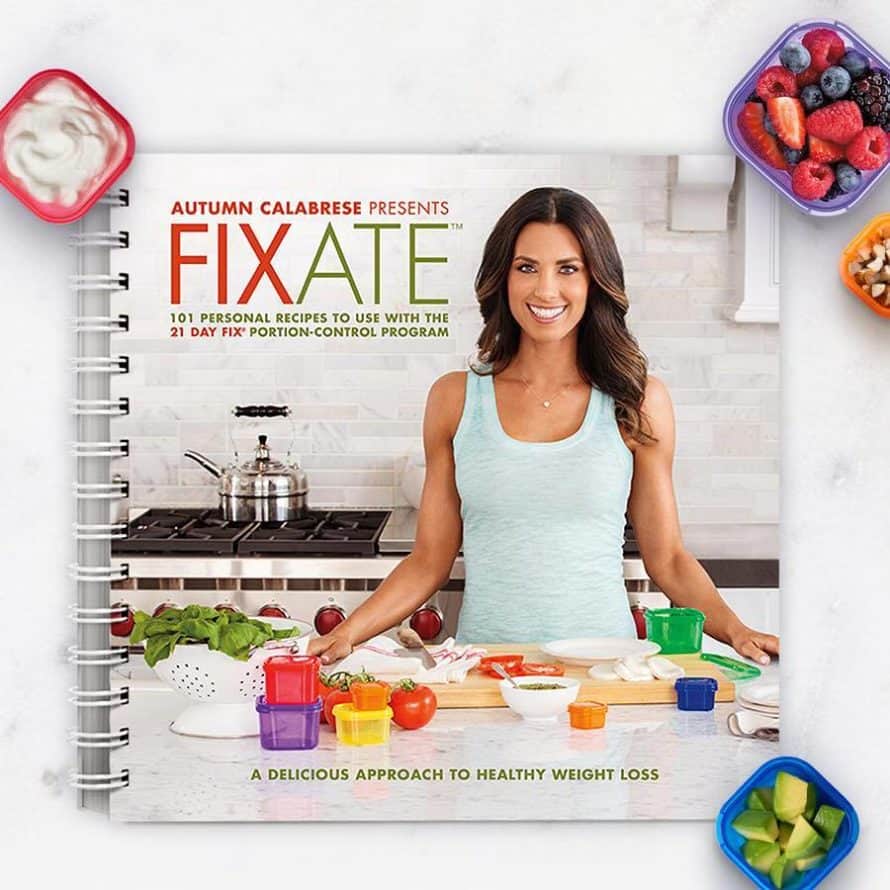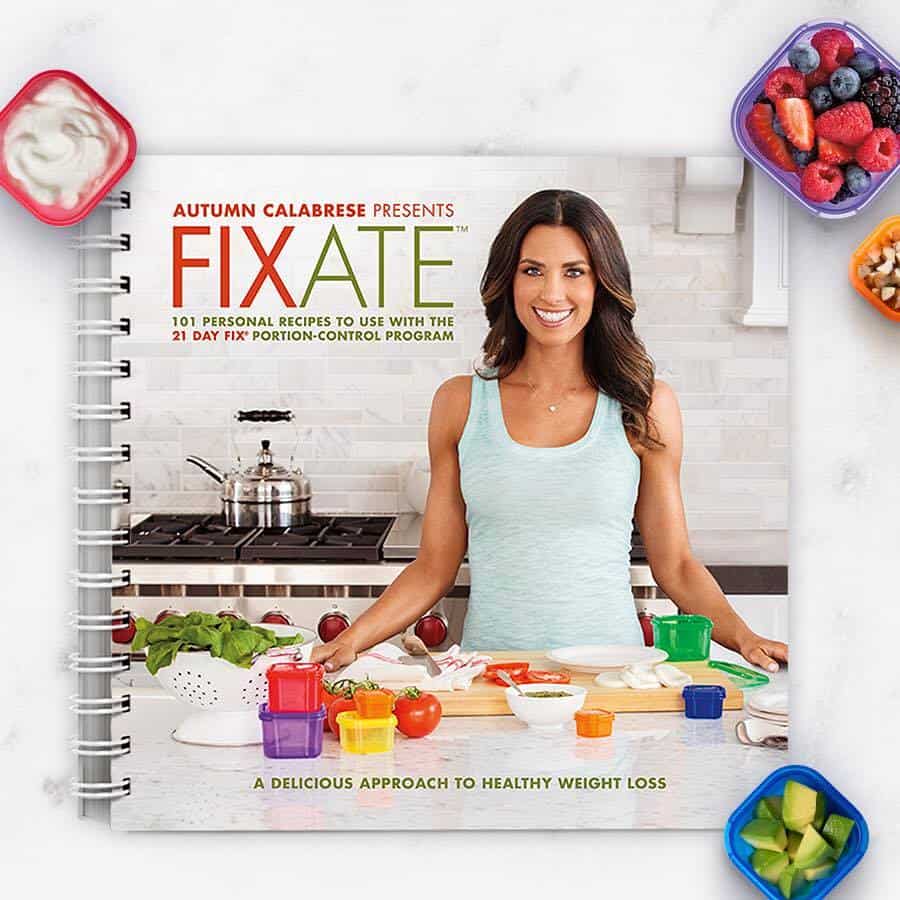 Did you know Autumn also has TWO FULL cookbooks with 21 Day Fix approved recipes? Grab your copy of Fixate and Fixate Vol. 2 for more recipes!
You may also like:
21 Day Fix Dinners
Whether you're looking for a delicious and healthy meal to serve your family or just need a quick dinner to fill you up at the end of the day, you're going to love all these easy recipes!
And the best part about each of these meals is that they align with the 21 day fix meal plan.
Get your daily allotment of protein and veggies with one of these quick and easy dinner ideas.
More 21 Day Fix Dinner Ideas
We know variety is key to meal planning – especially if you're trying to make your house a 21 Day Fix family. Below are several more 21 Day Fix Dinners to pick from!
Note: If the container amounts weren't easy to find, I tried to list them here. Otherwise, when you click the link below, you should be able to find container amounts and serving sizes for each recipe.
We also recommend Autumn's cookbooks, Fixate and Fixate Vol. 2 for more recipes!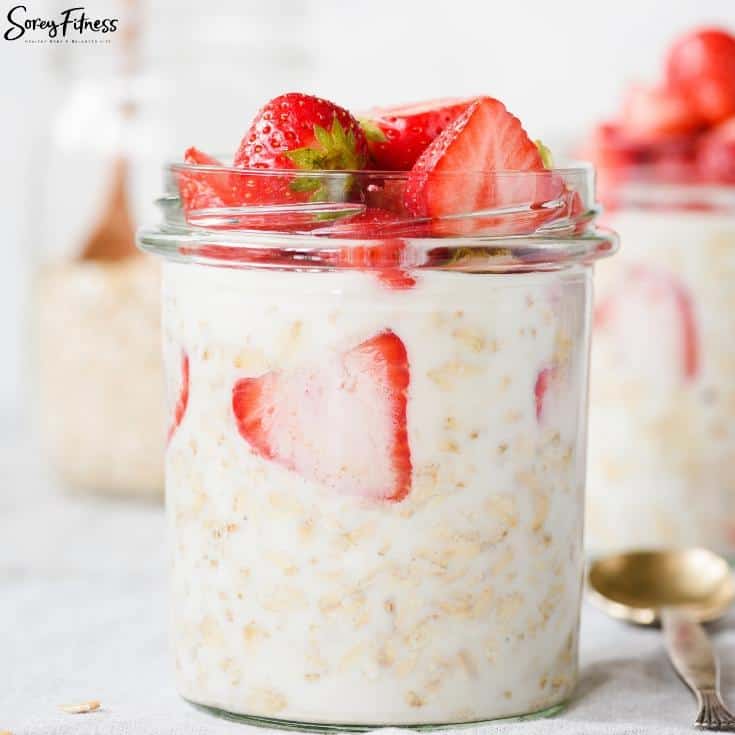 Looking for additional ideas with container counts?
One our favorite 21 Day Fix breakfast recipes are these overnight oats!
Also – these 21 Day Fix dinners work well with Autumn Calabrese's 21 Day Fix Extreme, 80 Day Obsession and Control Freak workouts!
All 3 of these programs — along with Autumn's cooking show, Portion Fix — are included with a BODi Membership!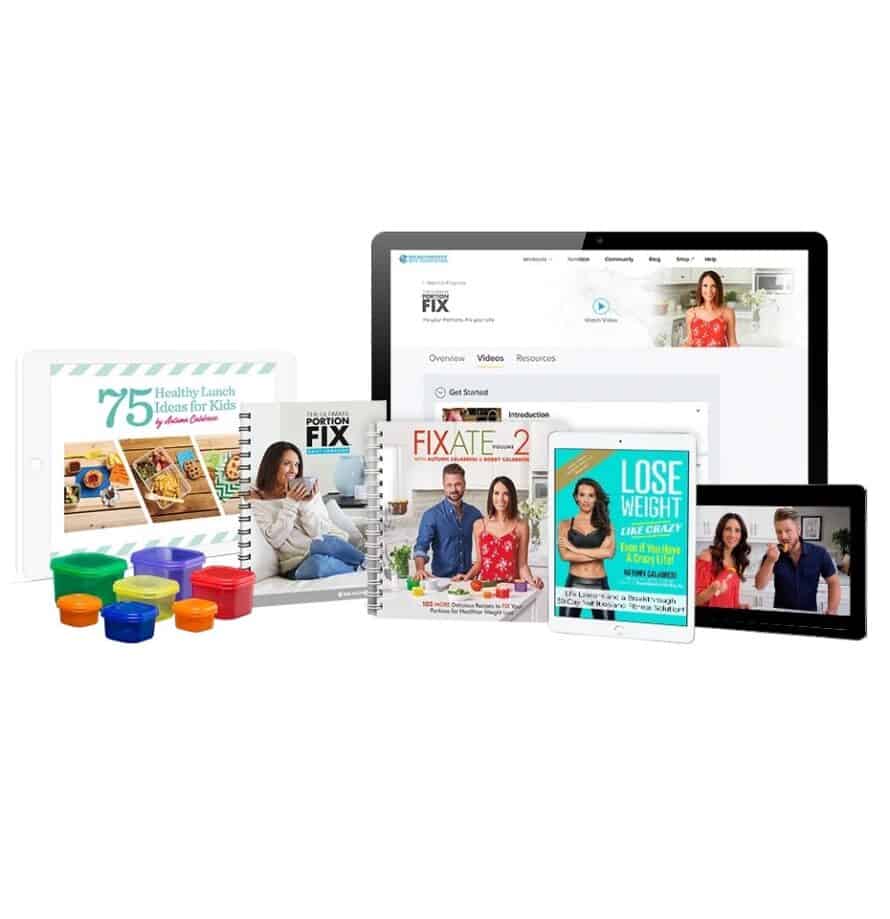 Want to go deeper?
It's an easy-to-follow video-based program that includes both digital content and printed materials.
When you order it now, you also get a PDF copy of Autumn's bestselling book, Lose Weight Like Crazy, Even If You Have a Crazy Life! and live 21 Day Fix series workouts shot in real-time.