PiYo Calendar | Full 60 Day Schedule & Workouts (PRINTABLE)
This post may contain affiliate links. All opinions shared are my own. As an Amazon Associate I earn from qualifying purchases. Click to view our full disclosure.
The PiYo Calendar is 60 days of high intensity, low impact yoga and pilates routines. You're going to love the results, and we're outlining the benefits of both PiYo Schedules!
View our PiYo Review or Meal Plan Here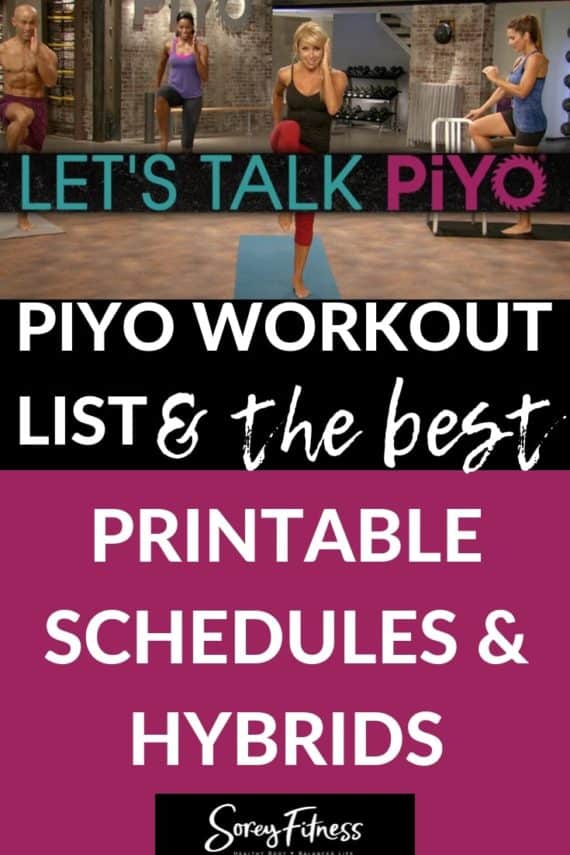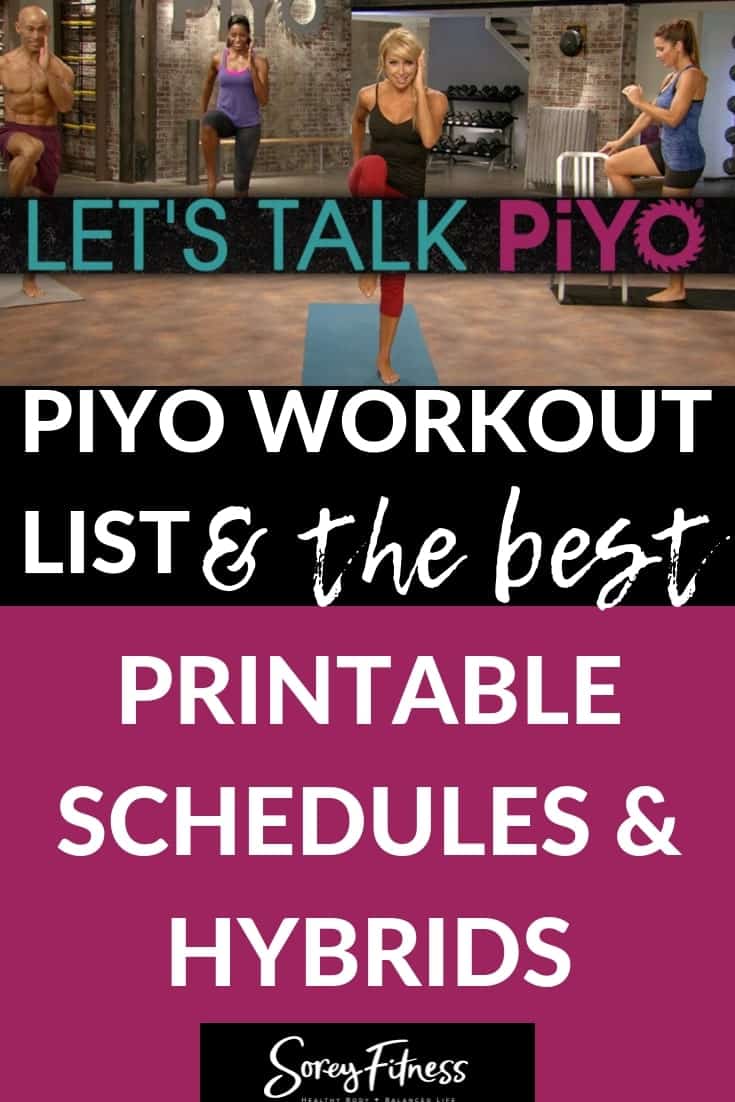 PiYo Workout List
With PiYo you'll learn the fundamental moves first, and then begin to start flowing as you advance in the calendar.
The PiYo Workout List Includes:
Align: The Fundamentals(40 Minutes)
Define: Lower Body (20 Minutes)
Define: Upper Body (20 Minutes)
Sweat (35 Minutes)
Core (30 Minutes)
Strength Intervals (25 Minutes)
Drench (45 Minutes)
Sculpt (30 Minutes)
Buns (25 Minutes)
Full Body Blast* (30 Minutes)
Strong Legs* (30 Minutes)
*Streaming or Deluxe Package Only
The deluxe workouts require sliders – so make sure to grab those before hand!
Heads Up! There are 2 PiYo Calendars to Choose From!
Both are 8 weeks long, low-impact, and use several of the same workouts. They both also get you amazing results.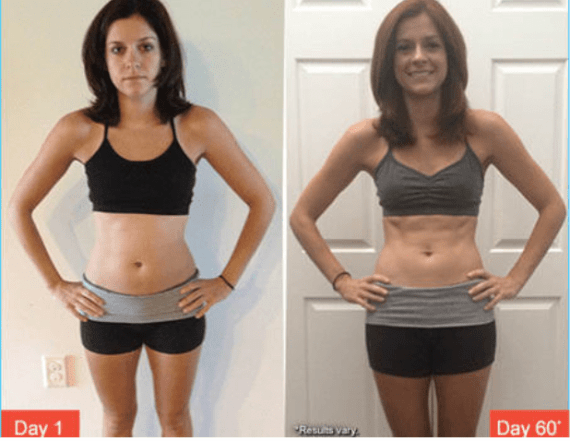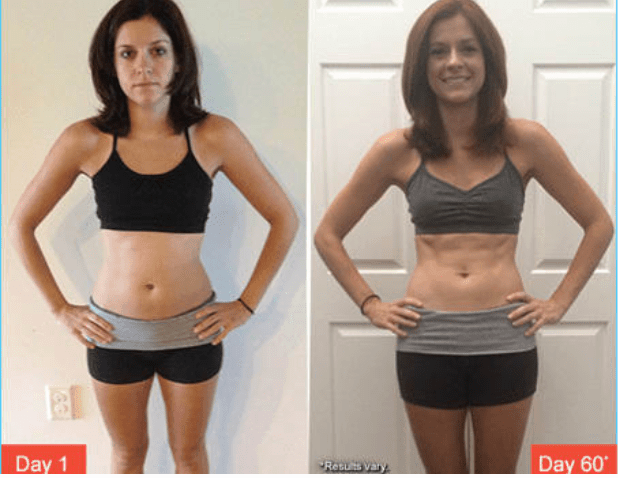 Should you do the original or Strength PiYo Schedule?
If you're new to this workout, pilates or yoga, we'd recommend going with the original schedule. Then, you could do a second round with the PiYo Strength Schedule. This advanced schedule includes the sliders and the deluxe workouts, Full Body Blast & Strong Legs.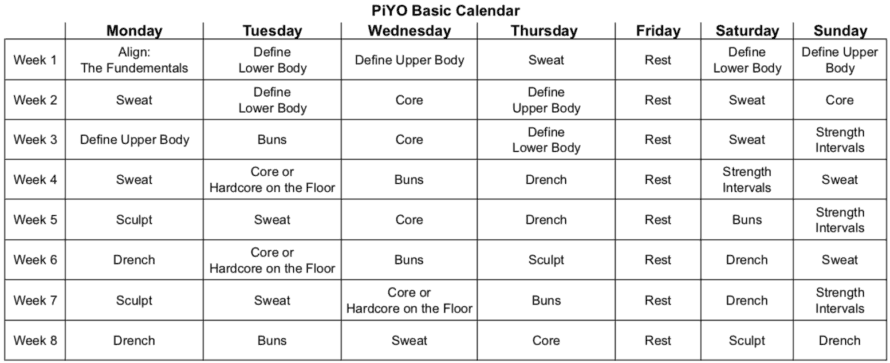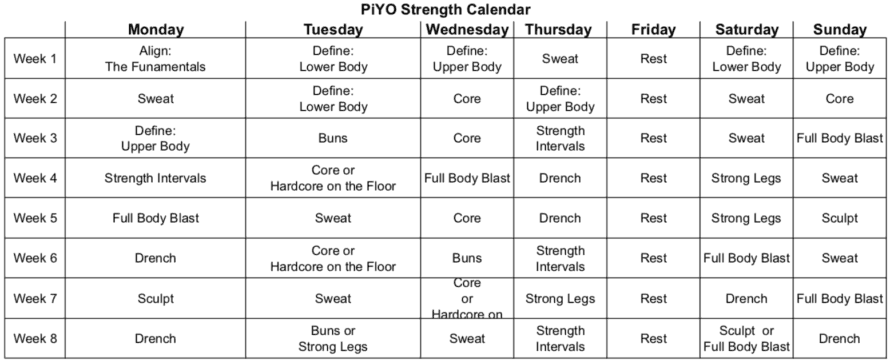 Now that you have the PiYo Calendar, you may also like:
What You Need for the PiYo Schedule
You'll want a yoga mat, water and a big enough space you can move around from side to side and back and forward.
You'll also need the sliders for the strength workouts.
Could you do a PiYo Hybrid?
Absolutely!! There isn't a reason you couldn't do a hybrid.
Beachbody provides a PiYo T25 calendar and a PiYo P90X3 hybrid.
We also put together a few of our favorite programs!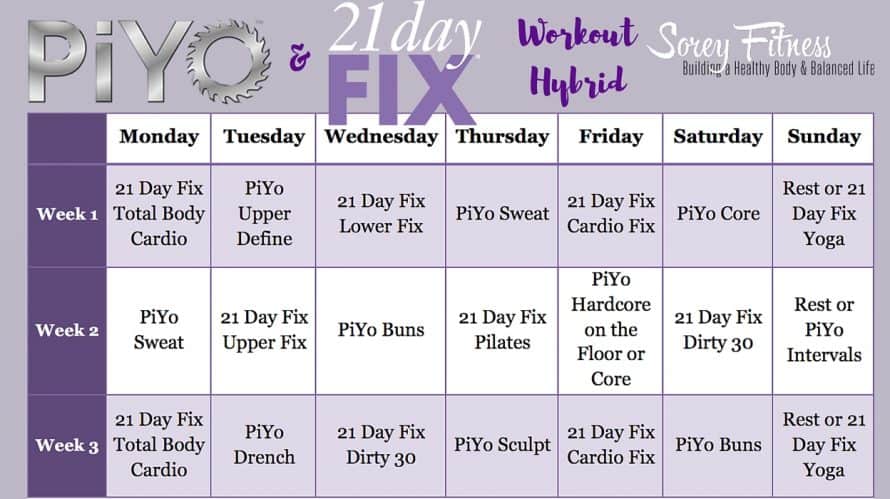 Additional PiYo Hybrid Calendars
Don't have PiYo yet?
You can stream it (along with 700+ workouts) with Beachbody on Demand
Still love your DVDs?
No problem!!