Thanksgiving and Christmas along with all of the events leading up to the two epic days can kill your healthy living mojo. Shopping, parties, and huge meals can get us all off track and feeling discouraged, but there are simple habits and tips to help you enjoy the holidays!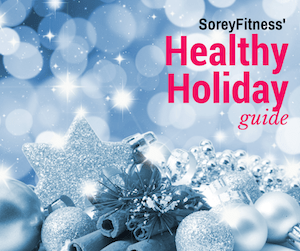 In this healthy holiday series, we will be outlining how to enjoy the holidays with your favorite foods and avoid holiday weight gain.
It's important to us that you realize that the holidays are a busy time, and there may be a couple slip-ups here and there. Do not beat yourself up, and make sure to give yourself credit for every healthy choice you make!
Avoid Holiday Weight Gain – Healthy Holiday Series

What is your tip to avoid the Holiday Weight Gain? Do you worry about it?
Return to the healthy living page