21 Day Fix Results [See Before and After Photos]
This post may contain affiliate links. All opinions shared are my own. As an Amazon Associate I earn from qualifying purchases. Click to view our full disclosure.
The 21 Day Fix is a super popular workout, but does it really work? We'll look at how effective the 21 Day Fix is, as well as, how soon you can expect to see results from the 21 Day Fix diet and workouts! Scroll down to see real women's 21 Day Fix results!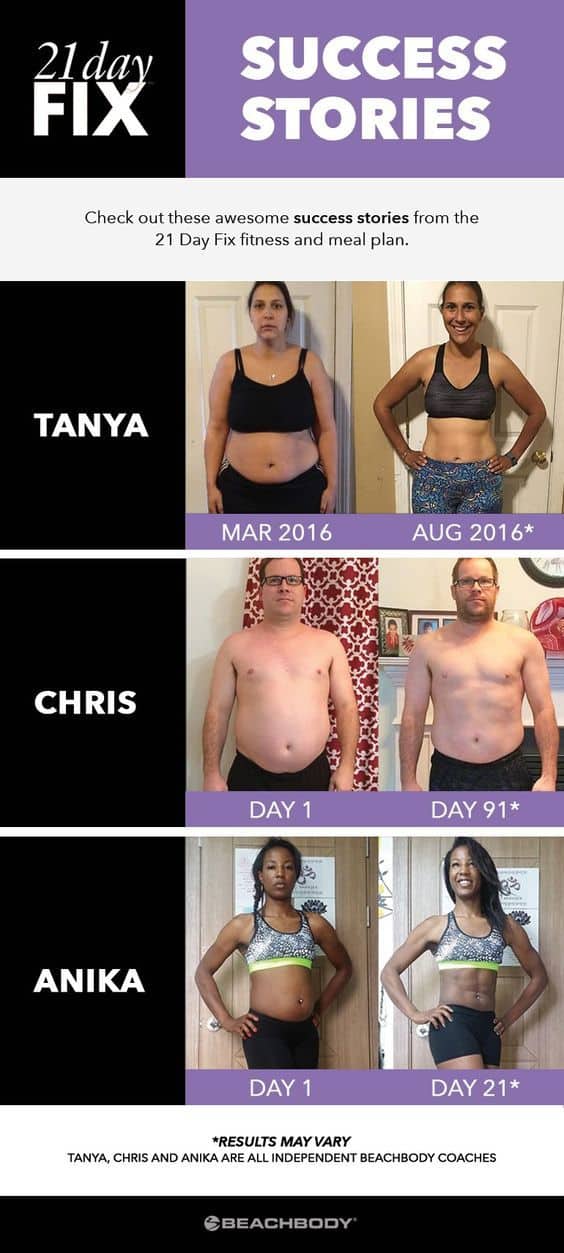 Does the 21 Day Fix Really Work?
In 2013, I joined the 21 Day Fix test group before the program ever launched (a perk of Beachbody Coaching).
I was so excited to get to meet and be in an online group with Autumn! She was there for our diet and workout questions.
I saw initial results in just a week!
Within 7 days, I lost 5 lbs! I ended up losing a total of 11 lbs and 5.5″ inches just from doing the 30 minute workouts and following the 21 Day Fix meal plan!
Here's my 21 Day Fix Before & After Photo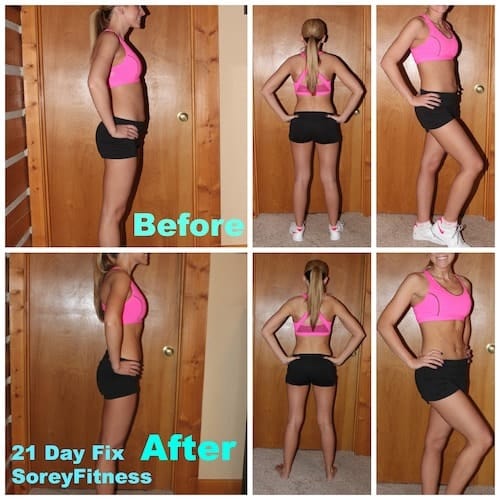 That was after just one round, and I had been eating what I thought was pretty good before starting.
The portion control containers and 30 minute workouts really helped me up my intensity and results though!
While the program alone is effective, I did do the doubles week on the 21 Day Fix workout calendar & the 3 Day Quick Fix to see the best results.
Other 21 Day Fix Before and After Results
Melanie is a coach on our team that lives a busy life and just was getting back into her workouts. Just one round of the program helped her lose weight and tone up!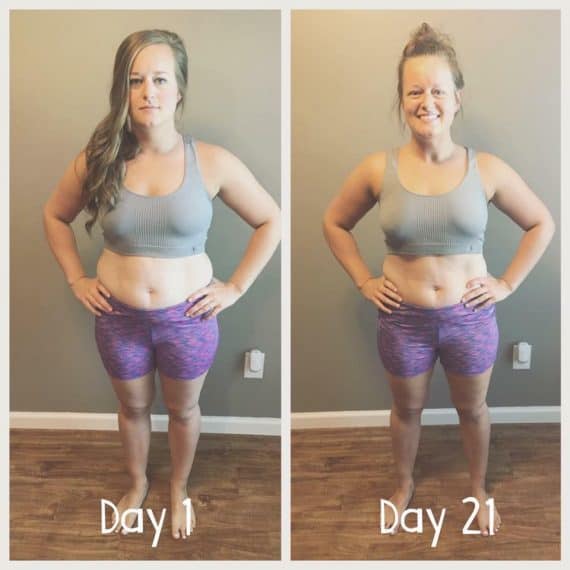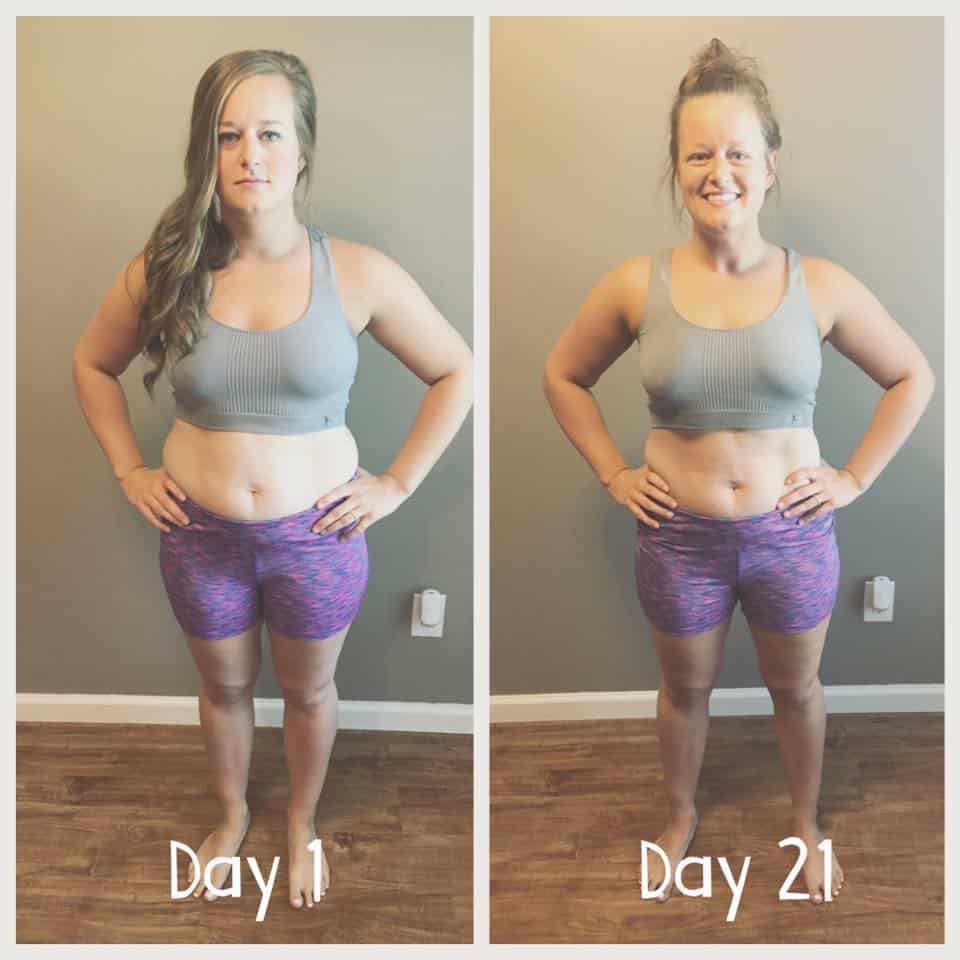 Laura is also a coach on our team. At the time she had 2 little ones (now has 3!) and was a busy mom.
She lost 50 pounds in just 8 months using the 21 Day Fix workouts and Shakeology!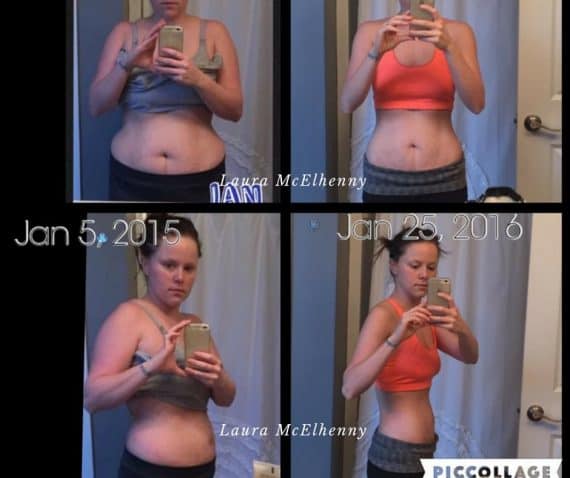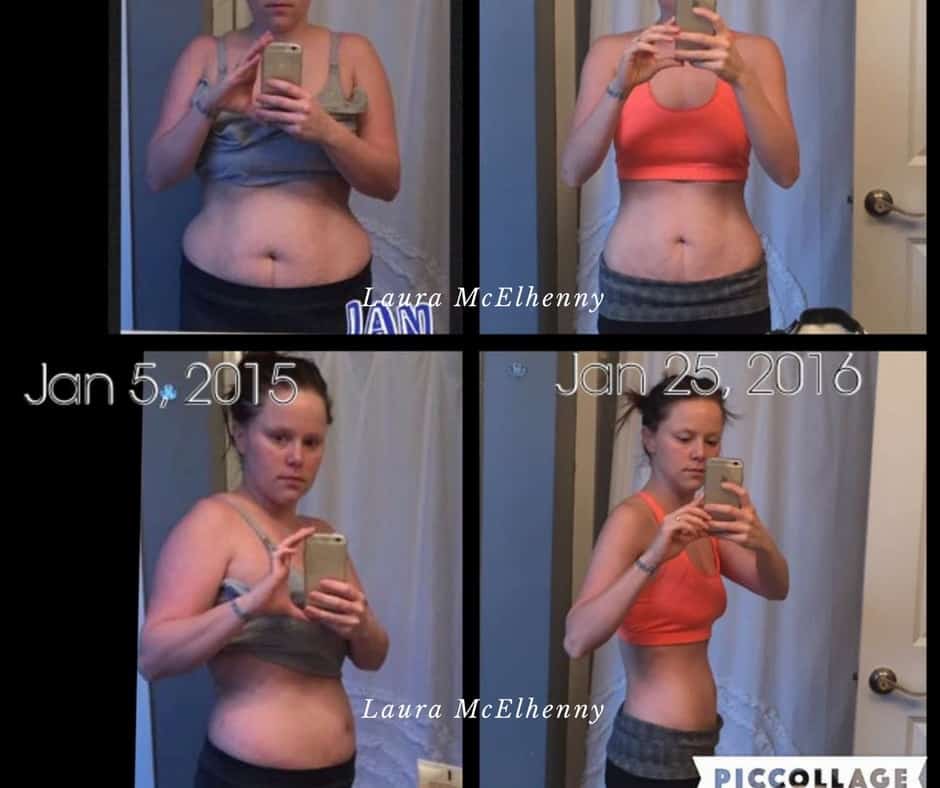 Laura summed up her 21 Day Fix review saying:
I loved that it teaches you how to fuel your body correctly. You LEARN what to do and how to do it. You don't have to rely on… chicken, broccoli, and salads for every meal.
I also loved how Autumn explains every move in detail, why we do it, and what corrections to make as if she were right there in the room with you!
I lost 55lbs on the 21-day fix!
Amber lost 130lbs!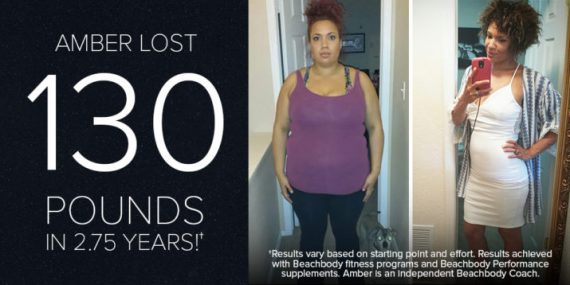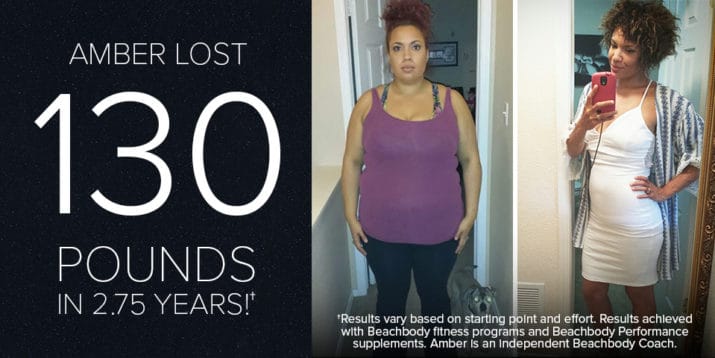 Amber used Beachbody on Demand, the streaming service with all 700+ Beachbody workouts, to lose 130lbs!
She started with T25, and then moved to the 21 Day Fix and its meal plan.
If this post helped you, make sure it says Kalee at check out or look up 1001548. :)
We're a mother-daughter team and both full-time coaches here to help you!
Is the 21 day fix a good workout for women over 40?
The 21 Day Fix is a great workout for women over 40! By 40, we're losing muscle mass. The 21 Day Fix includes strength training and a lot of core work to help us gain lean muscle.
The meal plan is also higher in protein than most of us eat which can aid in muscle tone.
As we build muscle, our metabolism also speeds up!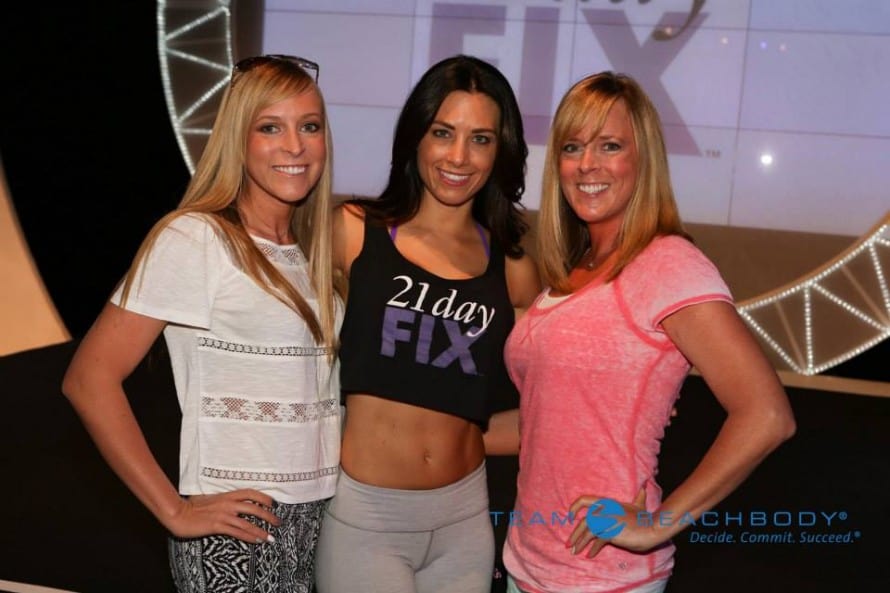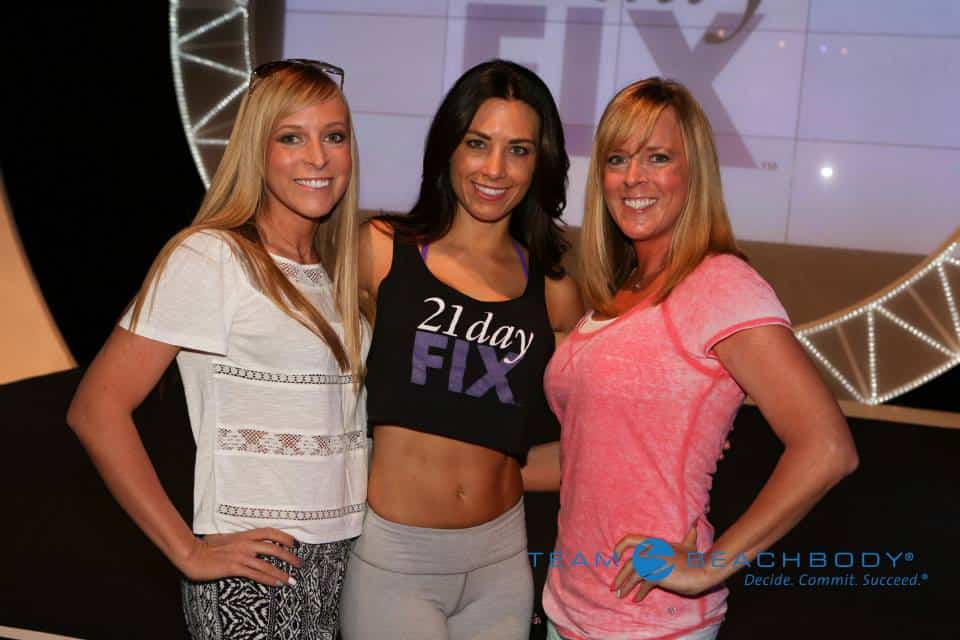 Beachbody on Demand
The 21 Day Fix, along with 100s of other popular Beachbody workouts, are all included with a Beachbody on Demand membership!
If you've not tried streaming your workouts yet, it's so much easier than you may think! We even can stream workouts to our tv!
We also did a comprehensive Beachbody on Demand review to help you decide if it's a good fit for you!
(Just select the 3 month option and you'll see the price is $0 for the first 14 days. Then it's $39.95 per quarter)
Why the 21 Day Fix is So Effective
The 21 Day Fix results are so good because the program is realistic!
It's something most people can fit into their schedules.
The workouts are 30 minutes long, and the meal plan is simple to understand and allows for treats!
You also can see results right away with the 21 Day Fix which is a huge motivator to stick with it!
The modifier is also absolutely amazing and working on her own weight loss journey.
Sometimes just seeing someone huffing and puffing like me can keep me pushing forward!
The meal plan and recipes also help boost your results!
The portion control containers are so effective and popular, that Autumn released a cookbook called Fixate!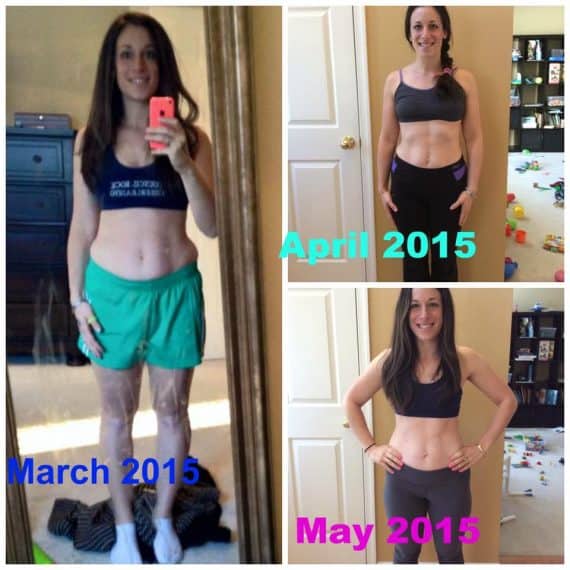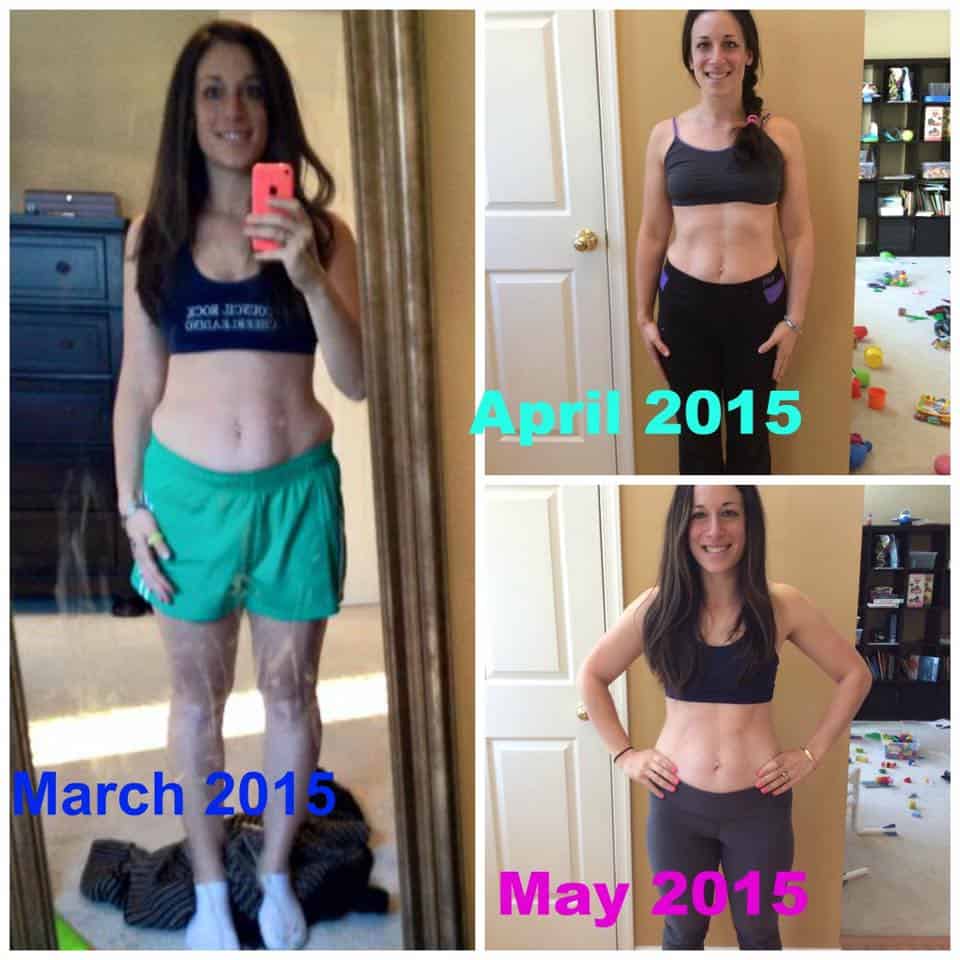 What Others are Saying About the 21 Day Fix
Since 2014, we've had several friends and clients go through our 21 Day Challenge. Here are what they had to say about the program and diet plan.
My favorite part of the program is the color-coded portion control containers because I was overeating on certain foods and not eating enough of others. I had no portion control before starting the program. My results from the first round — lost 18 pounds. My results from back-to-back rounds from January 2015-July 2015 is a loss of 65 pounds total! — Sabrina B.
It's the perfect option to kick start health and fitness with all the versatile workouts!! I lost 5 lbs and 3 inches off my waist in the first round alone. Overall I've lost 20lbs since my journey started. – Hannah M.
I loved that I wasn't hungry like I thought I would be with the Fix. I lost 8 pounds the first round. Plus, I was so much stronger after doing the program! – Brandi M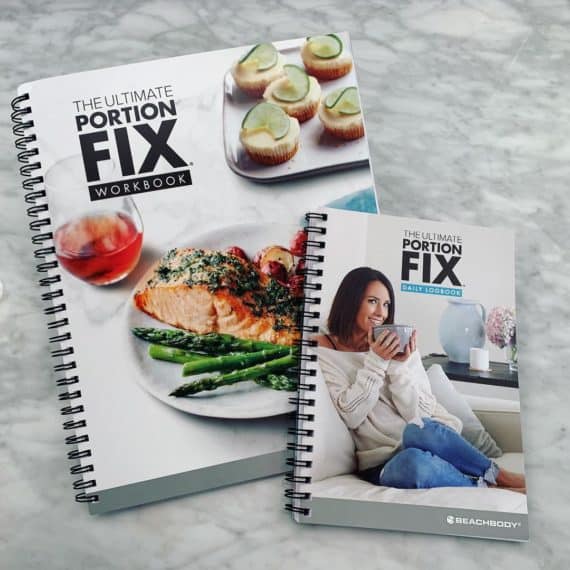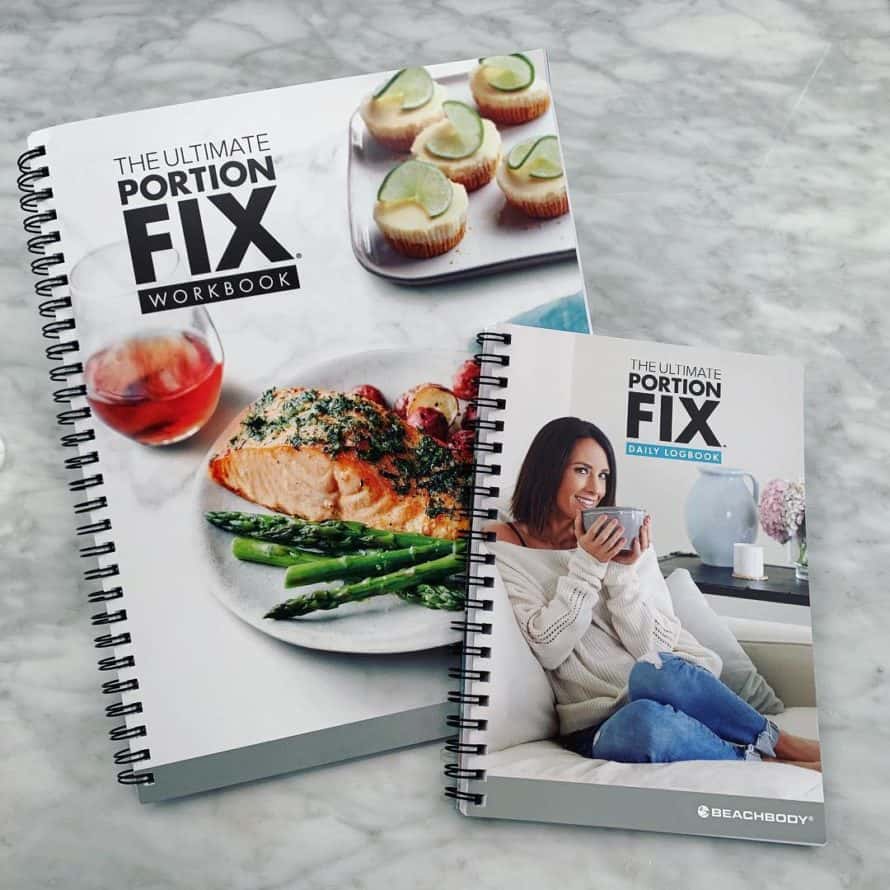 It goes into how to carb cycle, make the containers work for your family and timed nutrition.
You may also like: