The 10 Minute Trainer Reviews speak for themselves. On Beachbody, it has a 4.1 out of 5 stars. Then, if you want to argue those might be coaches, Amazon reviewers ranked it at a 3.8 out of 5 stars!


What is the 10 Minute Trainer?
The workout and nutrition program was created to help people that are super busy, out of shape, and wanting a change. The program really works for beginners and people looking to add in just enough to get reasonably fit.
If you're looking to get super fit and are a beginner, I would recommend 21 Day Fix or T25. Both workouts are 30 minutes and offer modifications to start with and allow you build up the intensity.
The 10 Minute Trainer is for you if you have…
started and stopped other programs
struggled with finding time to workout
a crazy schedule and need flexibility in workouts
are ready to make a change
if you're ready to lose weight but feel stuck
had enough with making excuses!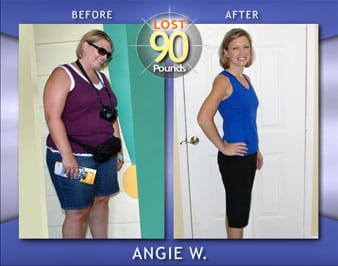 The secret behind the workouts is called super stacking.Each workout stacks cardio, total-body toning, and core work into 10 minutes! This process has works multiple muscle groups at a time to tone them up, but it also helps you burn more calories in 10 minutes.
Super Stacking helps you…
burn more fat
blast more calories
tone up your whole body
improve your flexibility
see results faster
10 Minute Trainer workouts have been shown to burn the same amount of calories as jogging for 30 minutes.
The 10 Minute Trainer isn't for you if…
have been working out before and need something advanced
you want to get shredded and ripped in X weeks.
If you match either of the above, I would recommend looking at another program or Beachbody on Demand All Access that allows you to stream every program for one price.
Other Programs to Consider

The Workouts
The workout level is beginner to intermediate, and they really can be used by any age if the person's health permits. It's not hard on the knees either. If you've looked at something like T25 or P90X, this is likely to be easier.
You can choose to do 1 or multiple workouts per day.
It also includes a no-nonsense meal plan for busy people.
We also have meal plans and our take on nutrition offered on the site and as your Beachbody Coaches.
It includes:
8 workouts on 3 DVDs

Cardio (10 Minutes)
Total Body (10 Minutes)
Lower Body (10 Minutes)
Abs (10 Minutes)
Yoga Flex (10 Minutes)

On-the-Go Workout Cards
Resistance Band
Cardio Belt
Workout Schedule
10-Minute Recipe Guide
2-Day Jump Start Plan
60-Day Money Back Guarantee
The program includes everything you need for the workouts! You don't need weights, monitors or equipment! So that makes it a simple process.
Will I really lose weight?
Yes, if you're also watching your diet as well. Each 10 minute workout burns approximately 80 to 120 calories depending on your age, weight and gender. You can always add in an additional workout or two which will help you see results faster. If you did 3 workouts, it would be about 360 calories.
In order to lose a pound each week, you need to reduce your calories by 250 calories per day and workout to burn about 250 calories as well.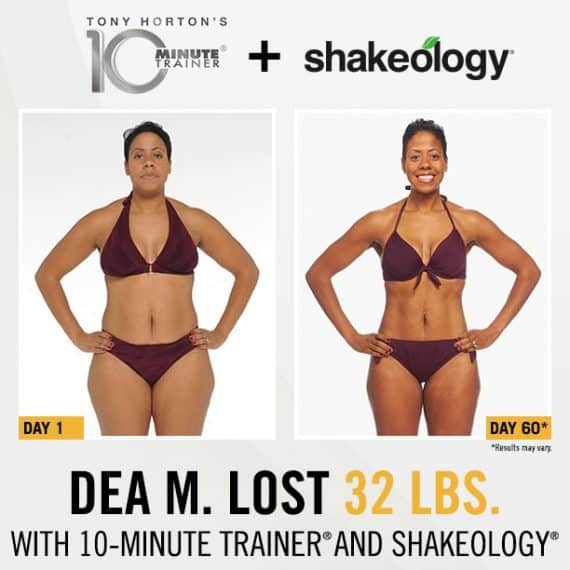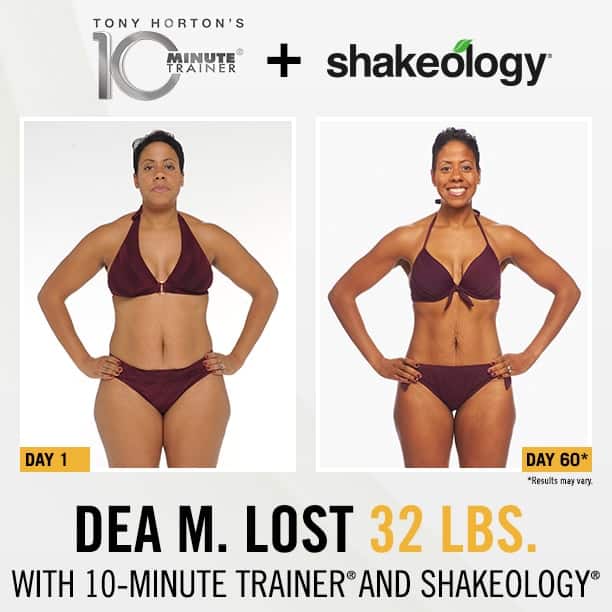 Getting Max Results
To get the most out of the 10 Minute Trainer, you will need to follow a healthy diet as well. We highly recommend replacing breakfast or lunch with Shakeology.
Shakeology helps you get in all of your vitamins, protein, probiotics, and fiber to keep your body thriving all day long. Plus it's an easy on-the-go option to keep you on track and avoid cravings.
I also know Shakeology has helped my energy, skin and digestion. Which has helped me feel better and be consistent with my workouts.
You can try Shakeology with the 10 Minute Trainer for a discounted price too.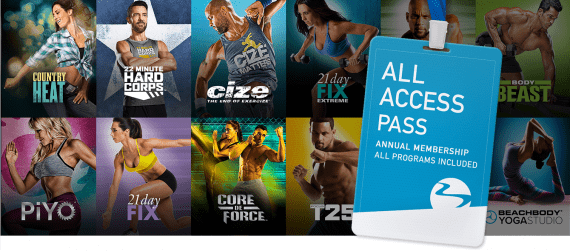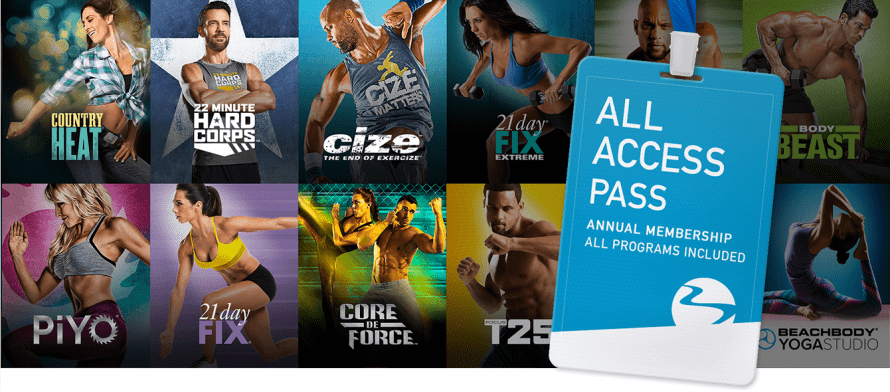 The other really cool option is Beachbody on Demand. This option allows you to stream EVERY Beachbody workout. So you could start with 10 Minute Trainer then bump up to the 21 Day Fix and progress to 22 Minute Hardcorps through the year.
This option is either $99 to stream or $199 to stream for a year and get Shakeology.
If you're still on the fence, we recommend checking out this segment on the program with Dr. Oz.