10 Minute Trainer Reviews – Don't Buy Until You Read This!
This post may contain affiliate links. All opinions shared are my own. As an Amazon Associate I earn from qualifying purchases. Click to view our full disclosure.
The 10 Minute Trainer Reviews speak for themselves. On Beachbody, it has a 4.1 out of 5 stars. Then, if you want to argue those might be coaches, Amazon reviewers ranked it at a 3.8 out of 5 stars!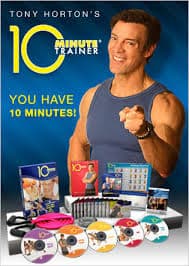 What is the 10 Minute Trainer?
The workout and nutrition program was created to help people that are super busy, out of shape, and wanting a change.
The program really works for beginners and people looking to add in just enough to get reasonably fit.
If you're looking to get super fit and are a beginner, I would recommend 21 Day Fix or T25. Both workouts are 30 minutes and offer modifications to start with and allow you build up the intensity.
The 10 Minute Trainer is for you if you have…
started and stopped other programs
struggled with finding time to workout
a crazy schedule and need flexibility in workouts
are ready to make a change
if you're ready to lose weight but feel stuck
had enough with making excuses!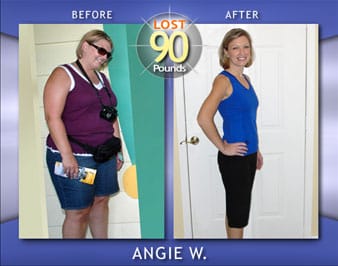 The secret behind the workouts is called super stacking.
Each workout stacks cardio, total-body toning, and core work into 10 minutes! This process has works multiple muscle groups at a time to tone them up, but it also helps you burn more calories in 10 minutes.
Super Stacking helps you…
burn more fat
blast more calories
tone up your whole body
improve your flexibility
see results faster
10 Minute Trainer workouts have been shown to burn the same amount of calories as jogging for 30 minutes.
The 10 Minute Trainer isn't for you if…
have been working out before and need something advanced
you want to get shredded and ripped in X weeks.
If you match either of the above, I would recommend looking at another program.
Other Programs to Consider
You can also find a full list of Beachbody workout programs in our comparison guide!
Does Beachbody 10 Minute Trainer work?
Yes, if you're willing to do the workouts, they are effective. You can burn about 100 calories per 10 minute workout, and it works best when you combine it with a meal plan like Ultimate Portion Fix or 2B Mindset.

Will I really lose weight?
Yes, if you're also watching your diet as well. Each 10 minute workout burns approximately 80 to 120 calories depending on your age, weight and gender. You can always add in an additional workout or two which will help you see results faster. If you did 3 workouts, it would be about 360 calories.
In order to lose a pound each week, you need to reduce your calories by 250 calories per day and workout to burn about 250 calories as well.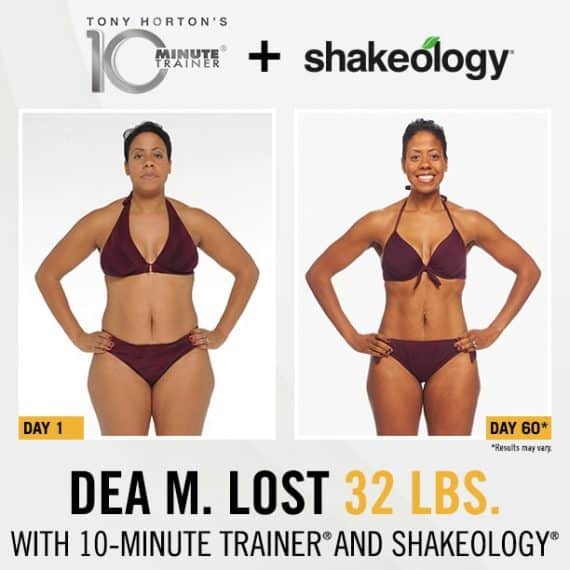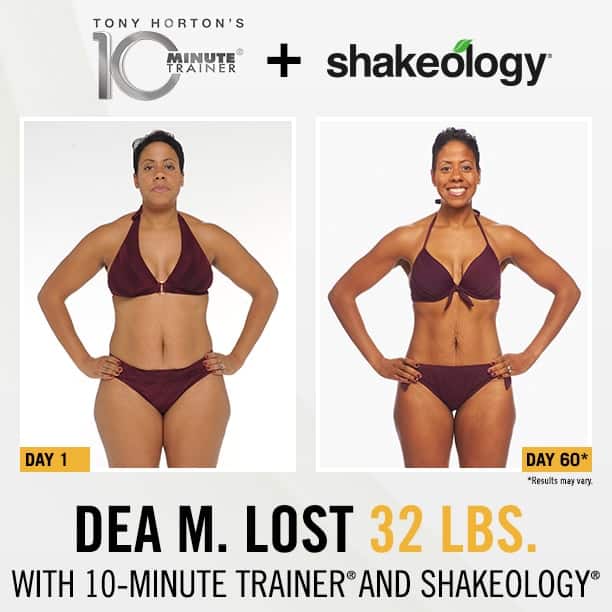 The Workouts
The workout level is beginner to intermediate, and they really can be used by any age if the person's health permits.
It's not hard on the knees either. If you've looked at something like T25 or P90X, this is likely to be easier.
You can choose to do 1 or multiple workouts per day.
Try Tony Hortons 10 Minute Abs Workout as a Sample!
The Meal Plan
The 10 Minute Trainer does include a basic meal plan.
We also recommend pairing it with a Beachbody meal plan!
Is 10 Minute Trainer on DVD?
The 10 Minute Trainer workouts used to be sold on DVD; however, Beachbody is getting away from DVDs and focusing on their streaming service, Beachbody on Demand now.
You can stream all of the workouts with a Beachbody on Demand membership!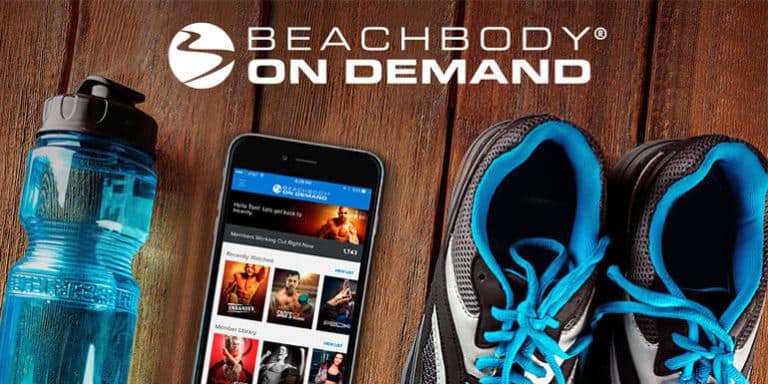 We did a full Beachbody on Demand review that may help you decide if streaming is right for you! With that said, we really think you'll love it!
You can stream workouts from your phone, computer, or to your TV with a streaming device!
Plus, you'll get access to over 1400 workouts for one price versus having to pay for individual programs!
This means you could start with 10 Minute Trainer, then bump up to Tony's Double Time or P90 at any time!


The 10 Minute Trainer Program
With Beachbody on Demand, you'll receive access to the full program!
This includes:
9 10-Minute workouts:

Cardio
Total Body
Lower Body
Abs
Yoga Flex
Total Body 2

Nutrition Guide
Workout Calendar
On-the-Go Workout Cards
10 lbs in 10 Days Weight Loss Plan
You also get access the 10 Minute Trainer Deluxe Workouts with On Demand!
Those 6 deluxe workouts are:
One on One Lower
Plyo Intervals
One on One Upper
Cardio Intervals
Chest & Back
Friday Night Arms
The program includes everything you need for the workouts! You don't need weights, monitors or equipment!
So that makes it a simple process.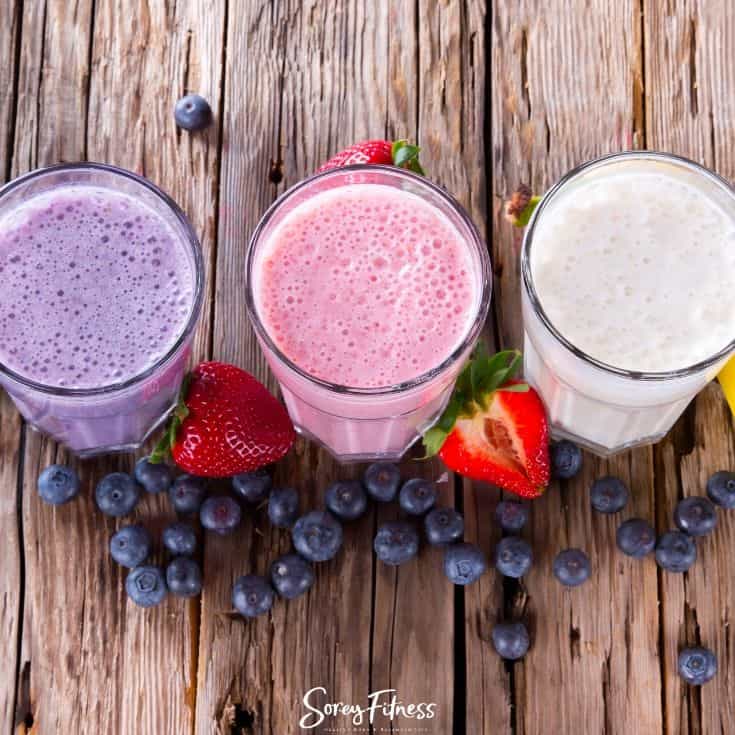 Do you really need Shakeology or workout supplements?
Honestly, we don't think you need any workout supplements with 10 Minute Trainer. If you bump up to a harder program, we love Energize to boost our energy and Recover for muscle soreness. You'll not really need these with this workout though.
Shakeology, on the other hand, could be a great thing to add if you're looking for meal prep help!
We highly recommend replacing breakfast or lunch with Shakeology.
It helps you get in all of your vitamins, protein, probiotics, and fiber to keep your body thriving all day long.
Plus it's an easy on-the-go option to keep you on track and avoid cravings.
You can read our full Shakeology review here!
We love that it's tasty, nutrient-dense, and quick to make!
You can also grab our favorite Shakeology recipes here.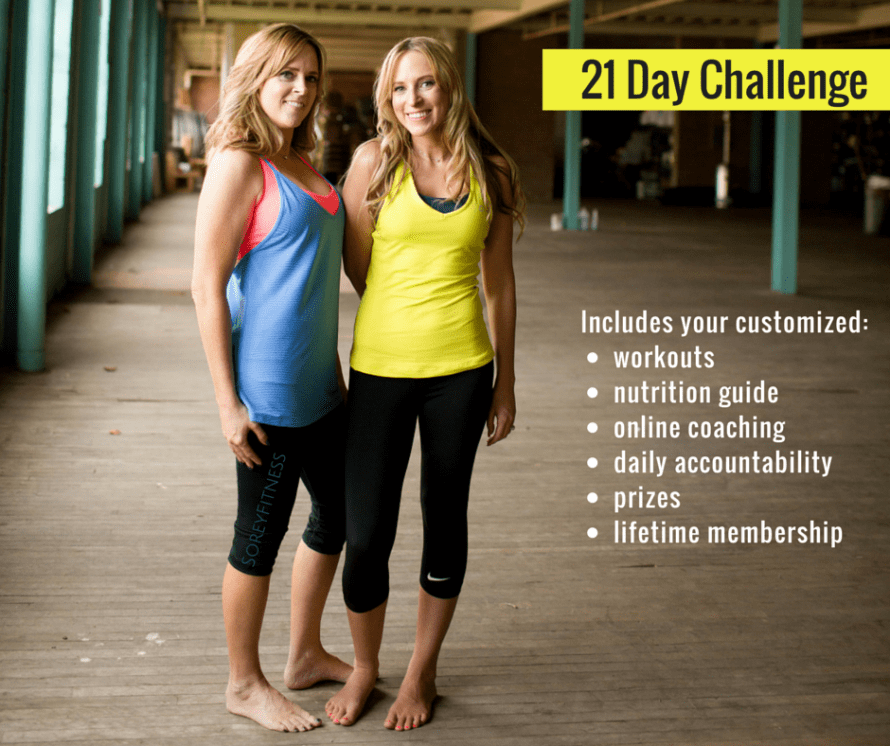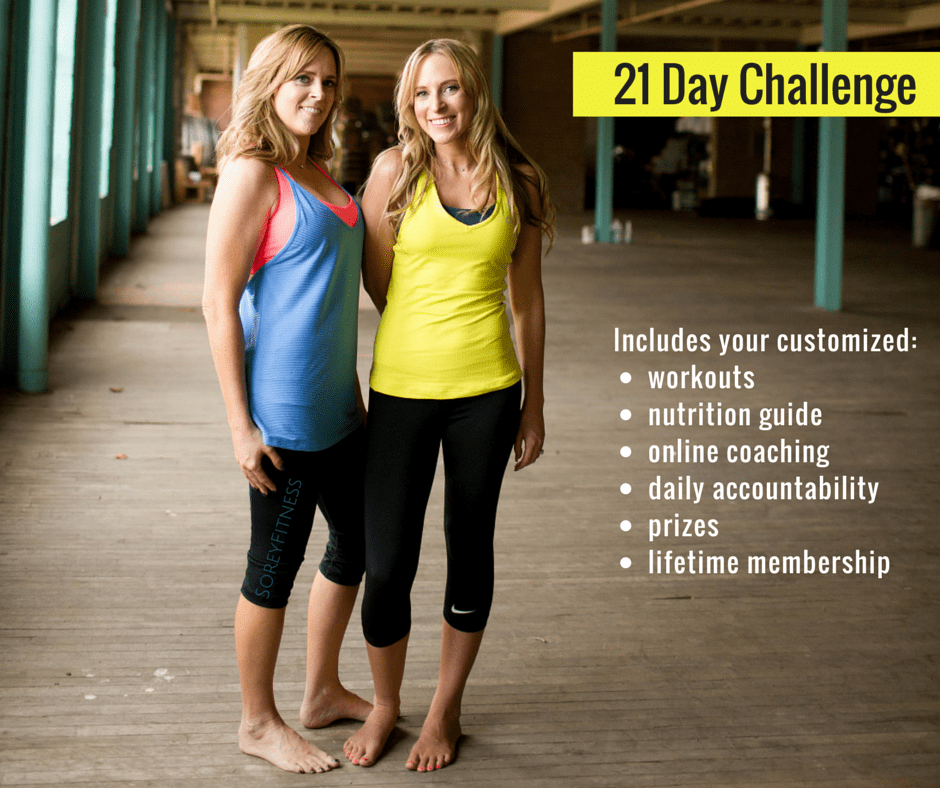 Getting Max Results
My mom and I are both Beachbody Coaches, and we love helping people find the best workout for them!
We also run a 21 Day Challenge to help you kickstart your results or break through a fitness plateau! If you're interested in having sample meal plans, daily support, and more – please reach out to us using the form on our 21 Day Challenge page.
Have you tried 10 Minute Workouts? If so, do you have a favorite?