Healthy Meal Plans You Can Use Today & Tips to Lose Weight
This post may contain affiliate links. All opinions shared are my own. As an Amazon Associate I earn from qualifying purchases. Click to view our full disclosure.
Did you know your diet is 70% of your weight loss and results? The other 30% is from your workouts & genetics. This means healthy meal plans are a major key to losing weight!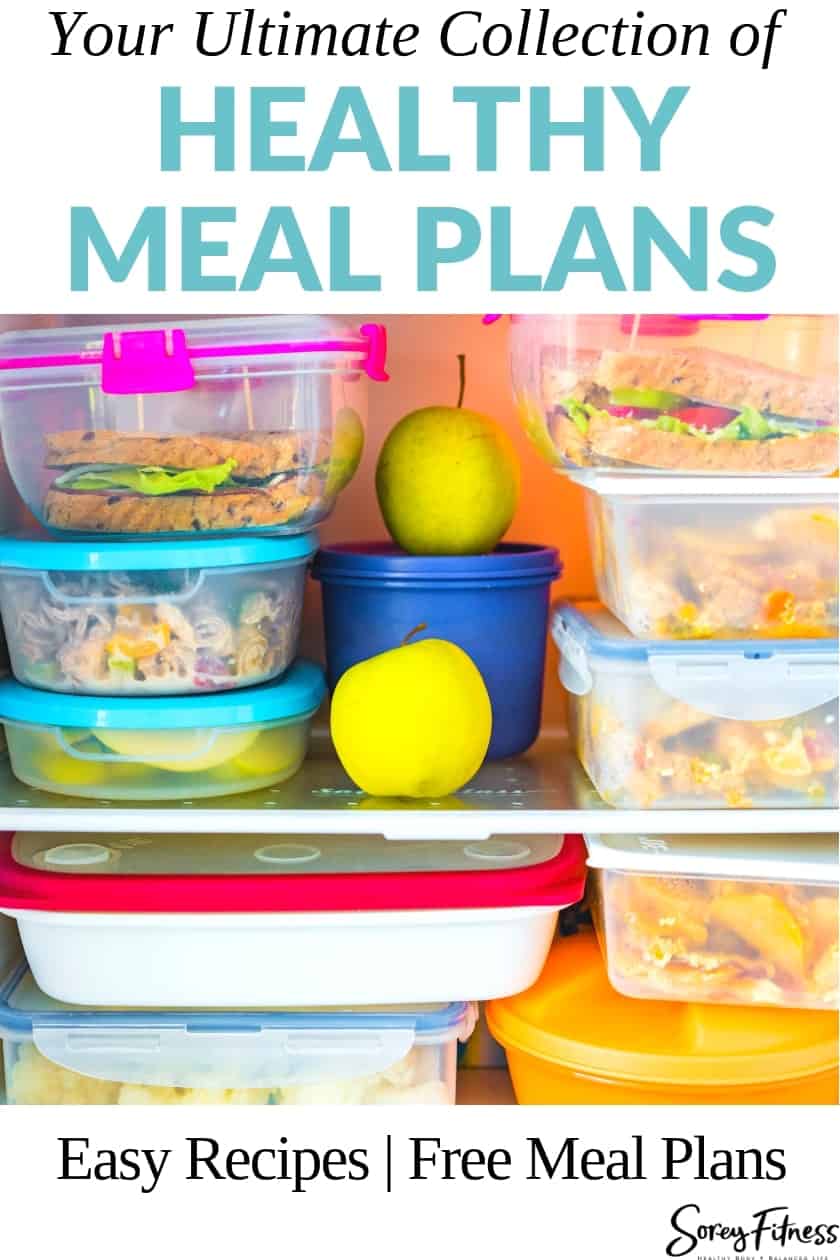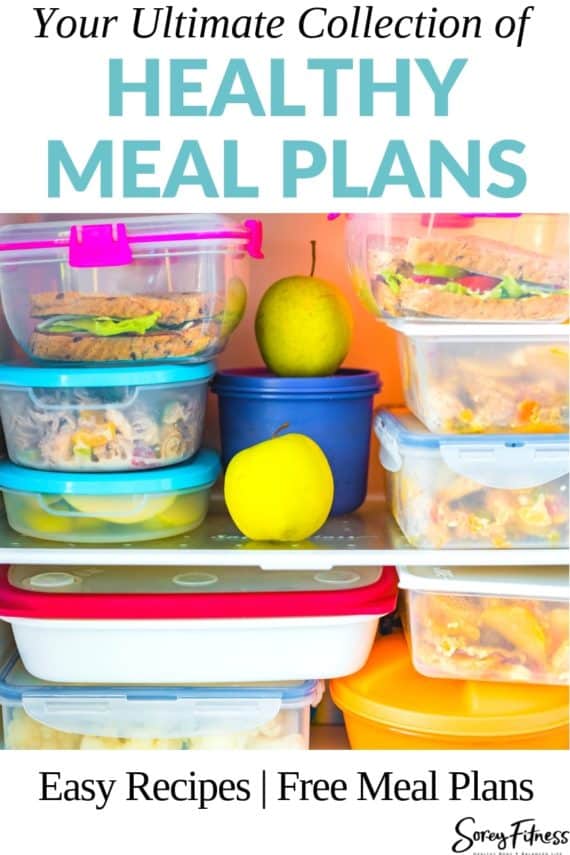 We're a mother-daughter team in our late 20s and 40s, and we've been following healthy meal plans for over 10 years now.
With that said, we aren't focused on deprivation, starvation or cutting out food groups. Those types of diets tend to lead to yo-yo dieting, binge eating and no results.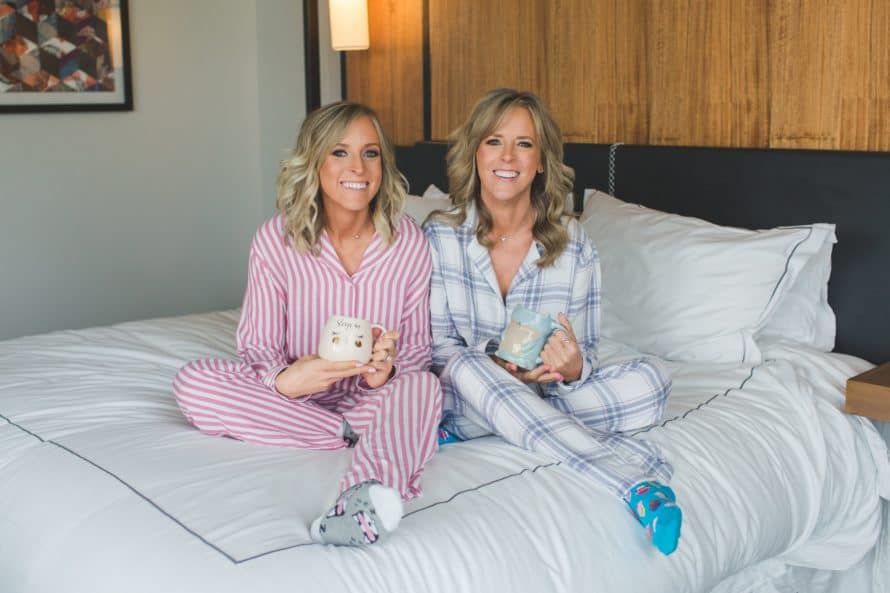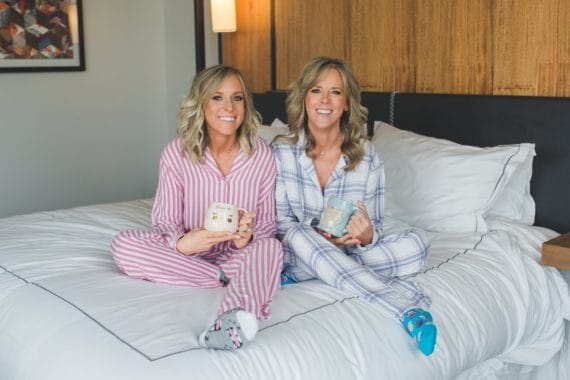 Our Approach to Healthy Eating
We believe in eating healthy 80% with the wiggle room for a treat 10-20% of the time. We started eating like this after reading Joy Bauer's 90/10 book in the early 2000s. The book is still great, and it includes 2 weeks of meal plans.
These healthy meal plans and tips will help you hit your goals. It won't be overnight, but we hope this healthy lifestyle is something you'll use forever.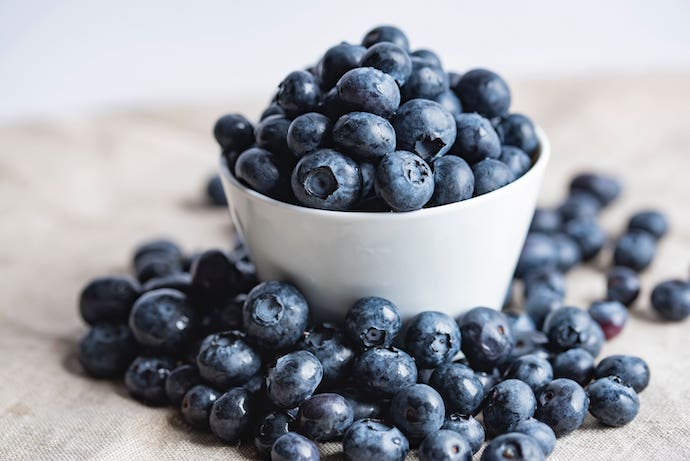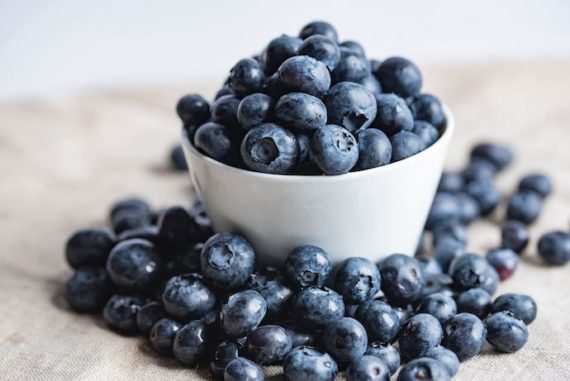 What's a Healthy Meal Plan Look Like?
A healthy meal plan outlines your food for the day or week.
Typically the foods on a healthy meal plan include non-processed, non-boxed foods. Instead, healthy eating focuses on getting in your vegetables, fruit, whole grains, lean proteins and healthy fats.
A healthy meal plan may include tracking the food, calories, or macros that you eat each day.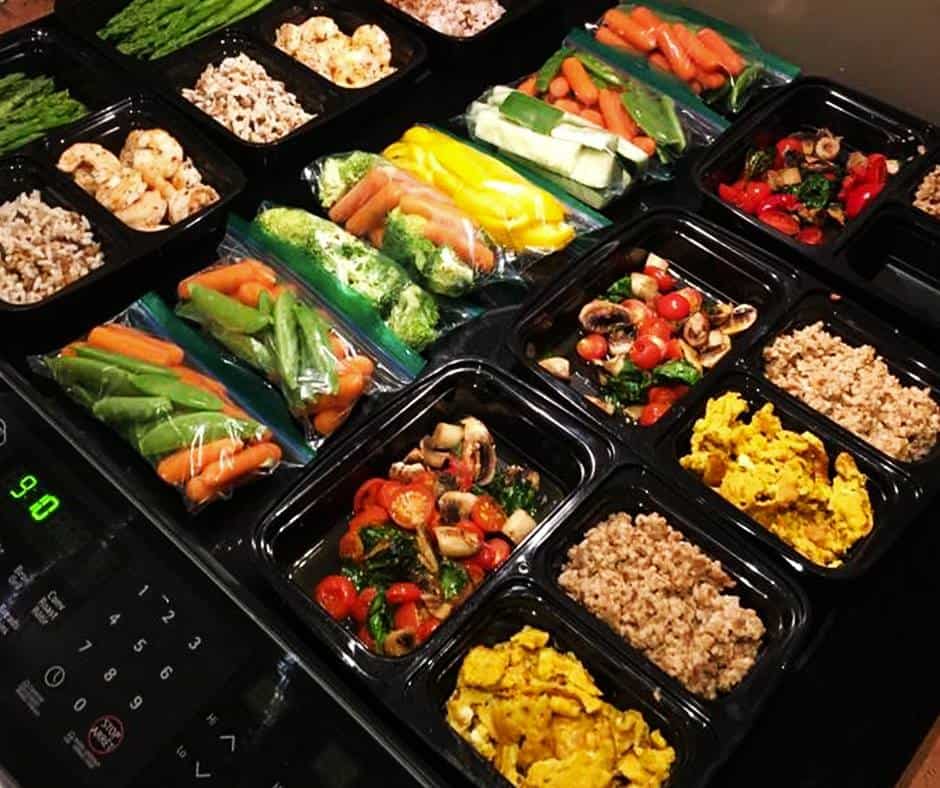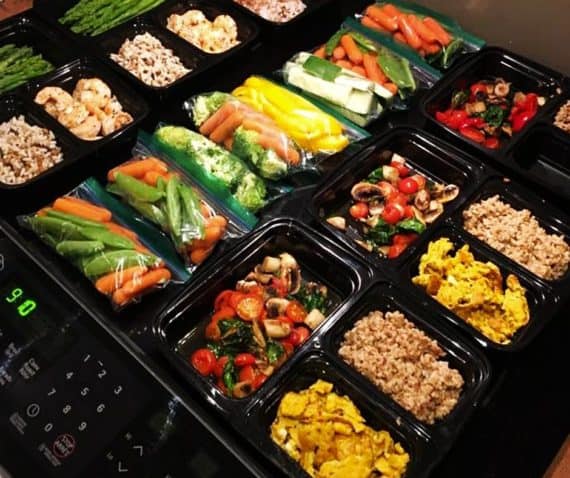 How Do I Make a Healthy Meal Plan?
We suggest making a healthy meal plan each week or each month with recipes your whole family likes.
Involving your family in meal prep not only helps them with their healthy habits, but it also keeps cooking simple!
Here a few tips and guidelines to creating a healthy meal plan:
Ditch the boxed, sugary foods
Get in vegetables at every meal
Grab fruit for on-the-go snacks
Include whole grains
Choose lean protein sources like seafood, chicken, turkey, eggs, beans, and lean beef.
Get in healthy fats like nuts, avocado and extra-virgin olive oil daily
Watch your portions – just because it's healthy doesn't mean you can't over eat on it!
Enjoy your favorite foods! Focus on healthy habits 80% of the time and 20% indulge!
Don't drink your calories

I don't have time to do that…
We totally get it if that's too much to do! We have sample meal plans you can use and tweak, or we also love Nutrisystem.
With Nutrisystem, you tell them your goal, pick out what food you want, and they ship it right to you. It's so simple to use!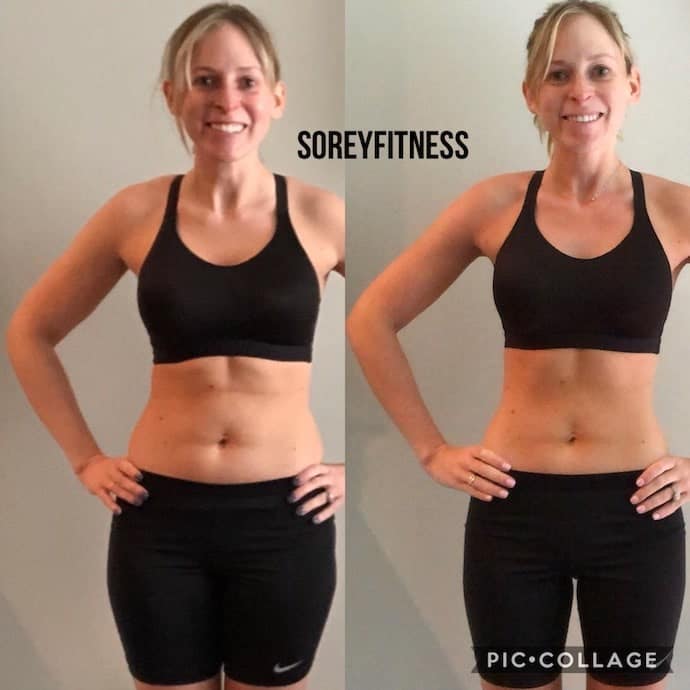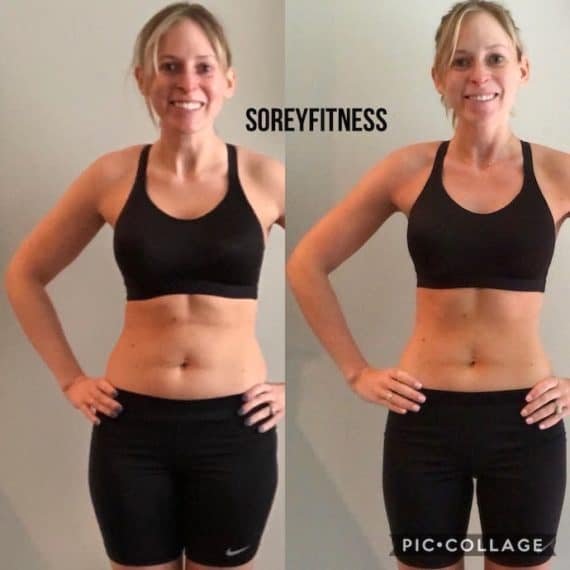 Healthy Meal Plans for Weight loss
The best way to know if your meal plan will help you lose weight is to track it!
We prefer to plan out our meals each week, and then we track our calories each day.
You can find out how many calories you should eat per day here.
We use the MyFitnessPal app to track.
What if I don't want to count calories or track?
We love Nutrisystem for the convenience and results! With it, you don't have to cook, count or wonder what to eat.
They literally lay it all out for you and compared to grocery shopping – it's about the same price!
Sample Daily Meal Plan

Free Healthy Meal Plans for the Week
These free healthy meal plans are family-friendly and can be tweaked to fit your needs!
This plan is just how we eat. It allows you to have 100-200 calories per day on whatever you want.
You could also save these for 3 days and have a cheat meal.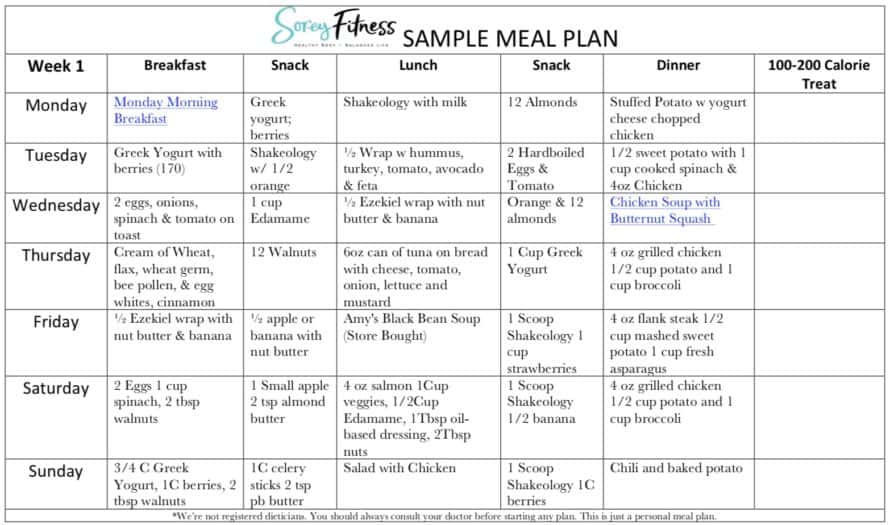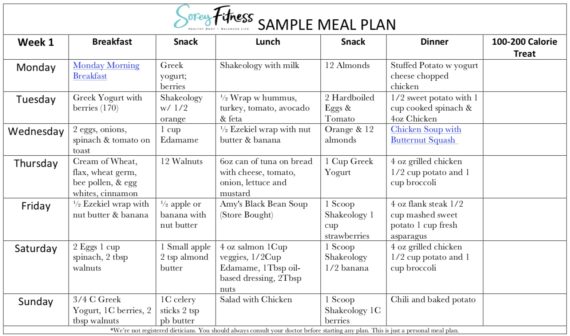 Recipes Used:
7 Day Healthy Eating Plans
The next 3 healthy meal plans work great if you're working out.
While these are workout specific, they still can work great for any type of exercise as well!
Looking for Healthy Meal Plans on a Budget?
We know it can be tough to eat healthy on a budget. Choosing frozen vegetables, doing a Meatless Monday meal and looking for meat sales and freezing it can help you save money.
We also have outlined 15 Cheap Healthy Foods and 15 Affordable Lunches you might like!

Other Specific Diets
If you need more structure than our 80/20 plan, you might like a specific diet plan like clean eating, fasting, or the Whole 30.
If you're looking to overhaul your whole metabolism and system, we suggest looking into the 21 Day Ultimate Reset.
More Tips for Weight Loss

Favorite Meals

How can I lose 10 pounds in 2 weeks?
We often get asked about a specific weight loss when we get into meal planning.
While we suggest a steady weight loss of 1-2lbs per week, we do have a few simple tips to lose 10 pounds in 2 weeks. This is most likely going to happen in the first 2 weeks of dieting versus after you've already been eating healthy.
Want more healthy meal plans?
Grab our Free Weight Loss Meal Plan Using the 80/20 Rule