Chalene Johnson's new workout will be PiYo!
Sign up for the PiYo details & an email as soon as PiYo becomes available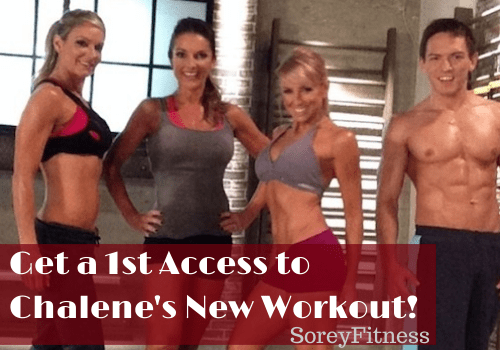 Please do NOT copy any material from this page. It is my personal review.

My mom and I absolutely love her workouts, and we can't wait to try her new workout program. Chalene has said her new workout program, PiYo, will used body resistance moves and will be released by Beachbody. Click here to add you name to the list for the FIRST details and access to Chalene Johnson's new workout program PIYO.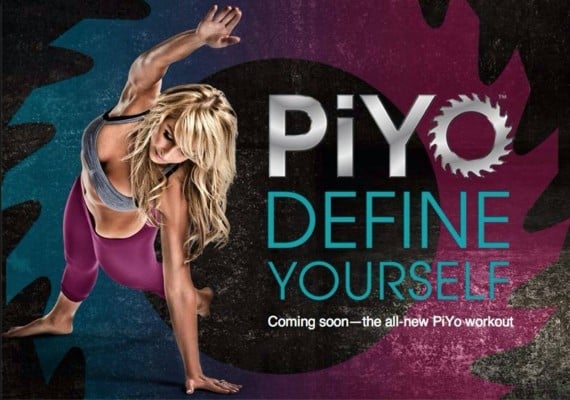 Chalene Johnson's new beachbody workout, PiYo, will be released at Beachbody's Coach Summit in June 2014. We aren't sure, but just like you — we are so excited for it!! Chalene and Jenelle have both confirmed that the new workout has finished filming and will be released on DVDs through Beachbody.
PiYo – Chalene Johnson's New Workout Program Details
The PiYo Workouts will be 25-45 minutes long.
Coaches will also have the program 2-weeks earlier than anywhere else so make sure to  sign up for our free email reminder to get it first!
PiYo will be $59.85, and it will come with 8 workouts and 1 bonus workout when you order it from a coach.
Sign up for the juicy PiYo details & first access as soon as it becomes available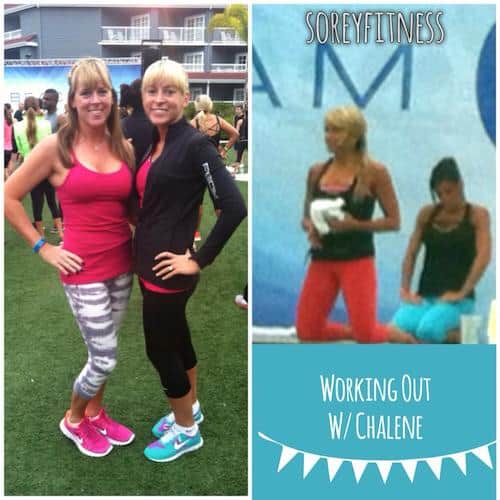 My mom and I had the chance to do Piyo, Chalene's version of pilates and yoga, at Beachbody's Leadership Retreat.  It was a full-body workout that helped strengthen and stretch every muscle in our bodies. Plus it was set to music so it got our heart rates up.
It's the very best from Pilates and yoga-inspired moves and cranked up the speed to give you full throttle cardio, strength, and flexibility training—all at once. PiYo packs it ALL into each workout so you can build lean muscle mass—as you're burning crazy calories.
One more description of Chalene Johnson's New Workout PiYo, from Chalene:
PiYo™, a strength workout, is all about working it to get the most for your money. It's the perfect blend of many disciplines: sports training, core conditioning, dance, stretch, and athletic drills that will help kick up the calorie burn and build muscle! The dynamic blend of movement increases strength, core stability, and agility. This workout provides an incredible experience and helps you lose weight.
Piyo uses your own body weight to target every single muscle through specific, continuous moves. There is no weights or jumping!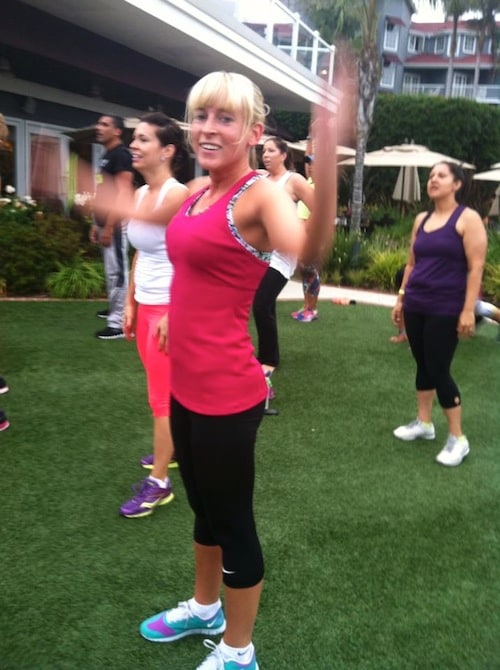 As you can tell from my slightly frazzled expression, PiYo is no joke!
Chalene also did a video years ago over Piyo for Powder Blue. She describes the workout "as a dynamic fusion of the best sports training, flexibility training and strength with a pilates and yoga influence."
Sign up for PiYo details & first access as soon as it becomes available 
PowderBlueProductions.com also describes Piyo the class as "rhythmic, dynamic, total-body workout is for you! With a constant flow of moves set to upbeat and empowering music, you'll burn some serious calories while you build stability, strength, and flexibility. The mantra is power."
If you'd like details on Chalene Johnson's new Beachbody workout PiYo and first access to it — Make sure to subscribe here!
Last year, we had a little information on Shaun T's T25 in March which was later released in June at Summit. We will be going on the same coaching trip in March and hope to have some juicy information then!