Chalene Johnson's new workout PiYo is now on sale! My mom and I absolutely love her workouts, and we can't wait to try her new workout program. Chalene has said her new workout program, PiYo, will used body resistance moves and will be released by Beachbody.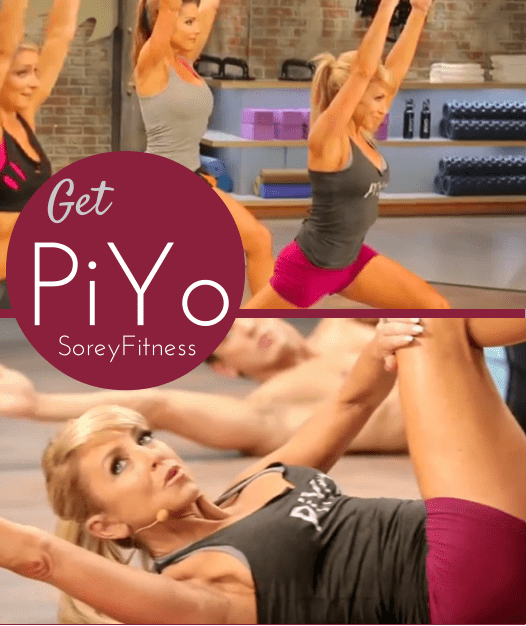 What's PiYo?
It's the very best from Pilates and yoga-inspired moves and cranked up the speed to give you full throttle cardio, strength, and flexibility training—all at once. PiYo packs it ALL into each workout so you can build lean muscle mass—as you're burning crazy calories.
PiYo also is always low-impact which helps protect your joints especially your knees. It is an high intensity workout though which helps your build muscle, burn calories, and shred fat!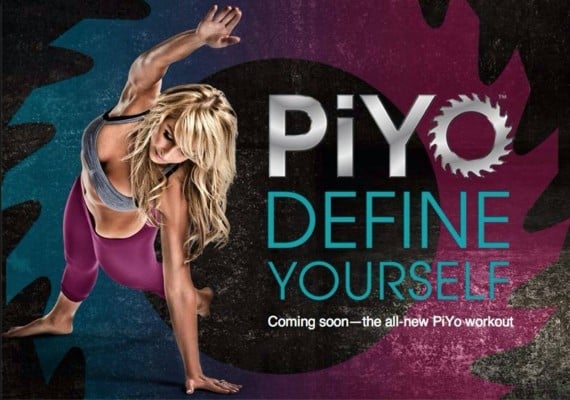 PiYo FAQ – Chalene Johnson's New Workout Program Details
The PiYo Workouts will be 25-45 minutes long.
The new Chalene Johnson workout will be $59.85 for 9 workouts. Order the Deluxe with 2 extra workouts or the Order the Challenge Pack
PiYo does offer modifications for beginners, but it also challenges even advanced exercisers.
Piyo helps you build lean muscle, increase flexibility, and build your endurance while blasting calories.
It will require NO weights or jumping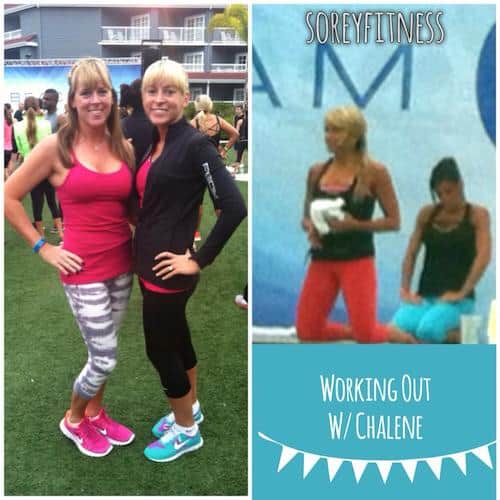 My mom and I had the chance to do PiYo, Chalene's version of pilates and yoga, at Beachbody's Leadership Retreat.  It was a full-body workout that helped strengthen and stretch every muscle in our bodies. Plus it was set to music so it got our heart rates up.
Piyo uses your own body weight to target every single muscle through specific, continuous moves. There is no weights or jumping!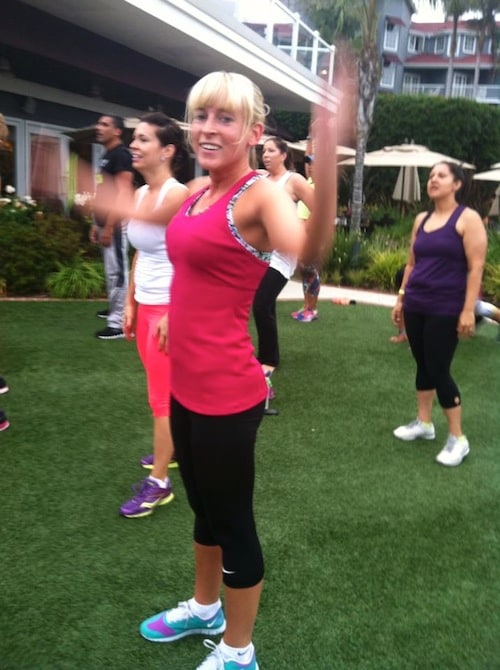 As you can tell from my slightly frazzled expression, PiYo is no joke!
Chalene also did a video years ago over PiYo for Powder Blue. She describes the workout "as a dynamic fusion of the best sports training, flexibility training and strength with a pilates and yoga influence."
PowderBlueProductions.com also describes Piyo the class as "rhythmic, dynamic, total-body workout is for you! With a constant flow of moves set to upbeat and empowering music, you'll burn some serious calories while you build stability, strength, and flexibility. The mantra is power."