Chalene Johnson's new workout has been hinted at by her and Jenelle already!
Sign up for the juicy details & first access as it becomes available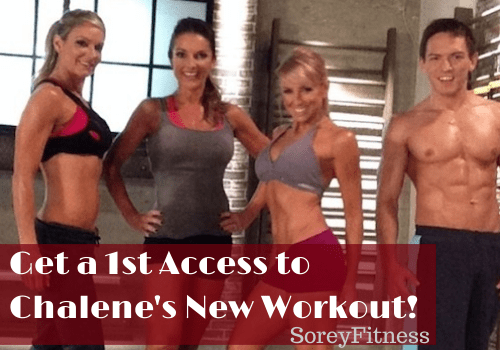 My mom and I absolutely love her workouts, and we can't wait to try her new workout program. Chalene has said her new workout program will used body resistance moves and will be released by Beachbody. Click here to add you name to the list for the FIRST details and access to Chalene Johnson's new workout program.
Our guess is that Chalene Johnson's new beachbody workout will be released at Beachbody's Coach Summit in June 2014. We aren't sure, but just like you — we are so excited for it!! Chalene and Jenelle have both confirmed that the new workout has finished filming and will be released on DVDs through Beachbody.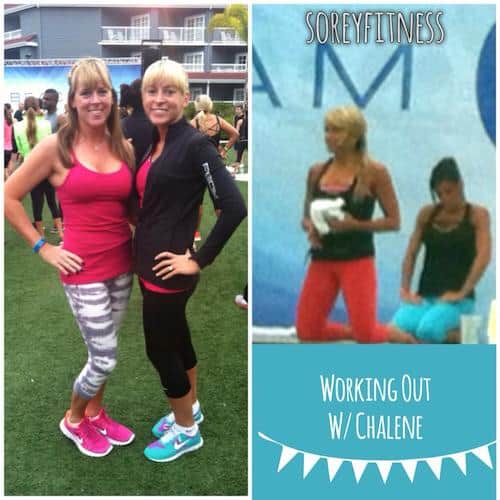 My mom and I had the chance to do Piyo, Chalene's version of pilates and yoga, at Beachbody's Leadership Retreat. I am really hoping that this will be Chalene's new Beachbody program! It was a full-body workout that helped strengthen and stretch every muscle in our bodies. Plus it was set to music so it got our heart rates up.
I have to admit — I have absolutely no clue if Chalene Johnson's new workout will be Piyo. Beachbody did acquire Powder Blue Productions, Chalene's production company that held Piyo and a couple of other workouts, last year. Which leads us to assume it could be Piyo, but either way here is a little more about the Piyo workout we did live with her just in case. (We will email everyone on this list the details of Chalene Johnson's new workout program as they come in though — make sure to add your name!)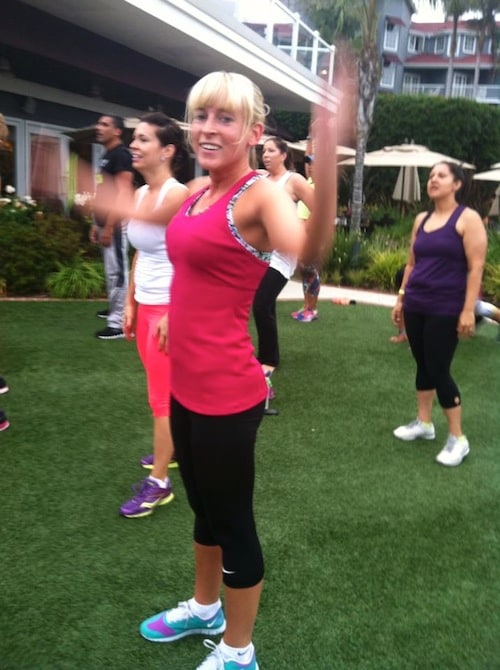 As you can tell from my slightly frazzled expression, Piyo is no joke!
Chalene also did a video years ago over Piyo for Powder Blue. She describes the workout "as a dynamic fusion of the best sports training, flexibility training and strength with a pilates and yoga influence."
PowderBlueProductions.com also describes Piyo the class as "rhythmic, dynamic, total-body workout is for you! With a constant flow of moves set to upbeat and empowering music, you'll burn some serious calories while you build stability, strength, and flexibility. The mantra is power."
Chalene Johnson is also known for Hip Hop Hustle which is described by Powder Blue as a workout with the "freshest beats so they're easy to follow, but hard to forget!"
If you'd like details on Chalene Johnson's new Beachbody workout and first access to it — Make sure to subscribe here!
Last year, we had a little information on Shaun T's T25 in March which was later released in June at Summit. We will be going on the same coaching trip in March and hope to have some juicy information then!