Are you looking to lose weight and tone up? The 21 Day Fix is such an amazing plan because it's simple, effective and realistic for busy people! I lost 11lbs with it in the first round, and I was never hungry!
With the 21 Day Fix –
You'll workout 30 minutes a day, never count a calorie, and the average person loses 5-15lbs.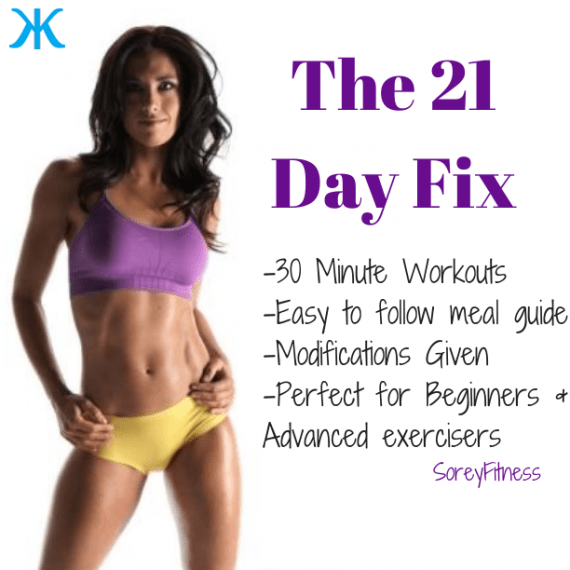 In my first round of the 21 Day Fix I lost 11lbs and 5.5 inches in 21 days with Autumn's help. I'm now doing her EXTREME program!
Since first starting the 21 Day Fix with Beachbody's Corporate Test Group, I have also been in the informercial for my results, and we'd love to help you get similar results!! :)  See the full clip here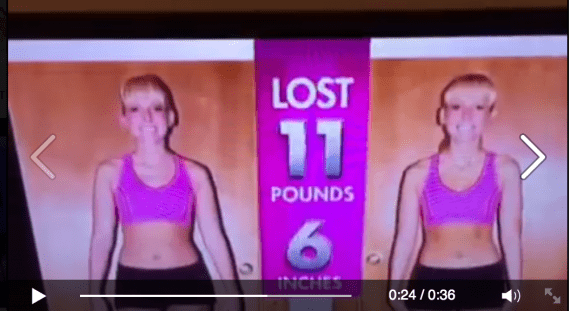 Since the 21 Day Fix came out in February 2014, we've completed several rounds of the 21 Day Fix and have met Autumn a few times.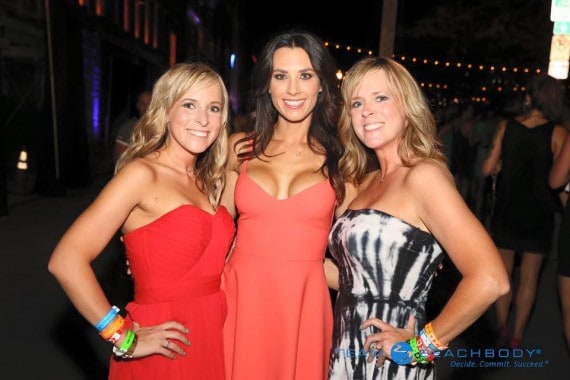 We really believe in this program and wanted to answer a few of the most frequently asked questions we get on the workout and nutrition plan.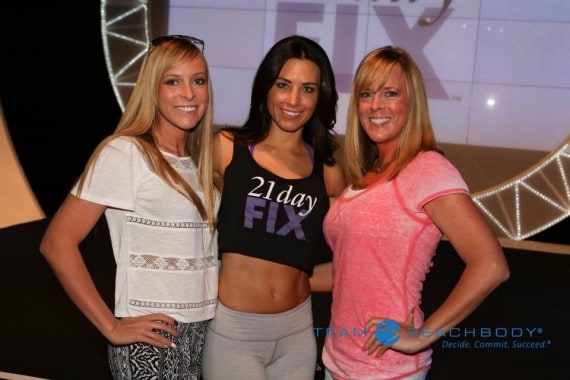 You can also check out the 21 Day Fix base kit here or the Challenge Pack here. Either gets you access to our 21 Day Fix meal plans and our 21 Day Challenge group we host each month!! They are so much fun and included daily accountability and prizes.
If you have a question or would like information on our 21 Day Challenges we host every month, email us at thegirls@soreyfitness.com.
What You Should Know About the 21 Day Fix
1. What does the 21 Day Fix Meal Plan look like?
Nutrition is 70-90% of your results. Though if you're like me – sometimes the nutrition guide gets thrown out the window with a new workout program because it's too hard.
When you order the 21 Day Fix, you receive portioned food storage containers that are measured out for the perfect portion. You don't have to count calories, macros, or anything. It's planned out all by containers. The containers are easy to carry with you, and they are microwave and dishwasher safe!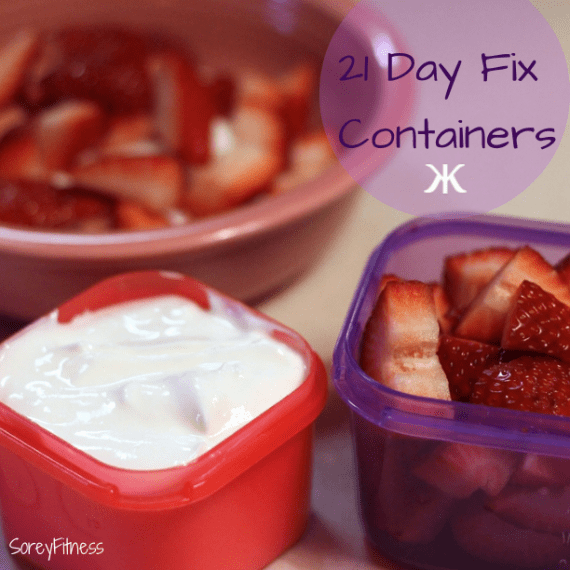 Is it easy to customize for my dietary needs or if I'm breastfeeding?
Yes, the 21 Day Fix meal plan is super easy to customize to make it family friendly and account for any food allergies as well.  There is even a modification in the meal plan if you are breastfeeding.
2. Can you have Shakeology? Do you have to use it?
You are also allowed Shakeology, and it counts as a red container (protein). You don't have to use Shakeology though; you can substitute in another red container food instead.
We used Shakeology everyday on the 21 Day Fix because it was one meal we knew would be healthy and super easy to prep. I know it's also helped my digestion from IBS-C and cravings. (See our full review on Shakeology here)
3. Are you allowed any treats on the 21 Day Fix meal plan?
You are allowed a treat up to 3x a week. The treats are real treats too – like chocolate and wine! :) I loved because it's all about living a healthy lifestyle while getting results.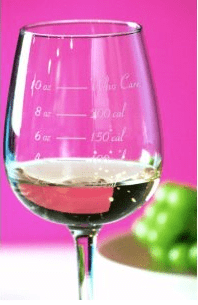 The behaviors learned in the 21 days should become habits you can continue for life! There is no starving or eating only kale on this plan (thank goodness!!!)
4. …but an I have a cheat meal?
You just don't want to stuff your face. You can have a treat a few times week and also check the nutrition guide to see how something like pizza or lasagna would be broken down into containers.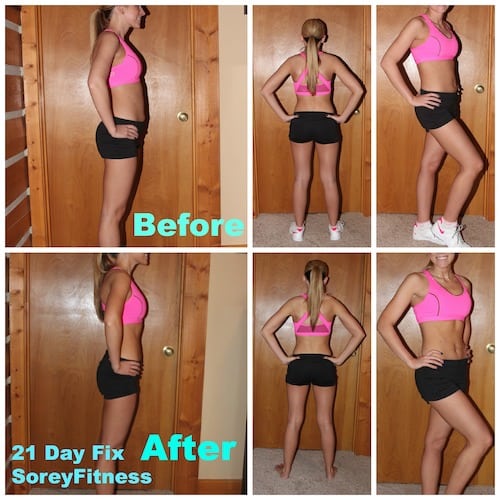 I focused on following the meal plan and workouts to a T for 21 days, and I was really impressed with my results. The pictures were taken at the same time of the day and on an empty stomach. I'm not pooching my belly out in either picture, and they have not been photoshopped.
Order the Challenge Pack or Just the 21 Day Fix Program here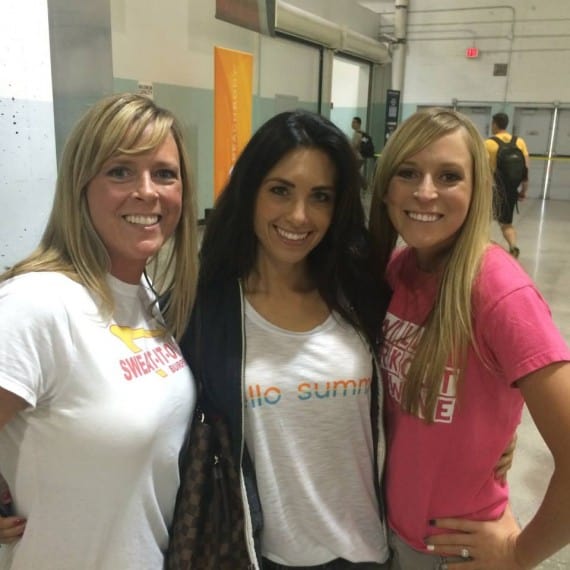 7. What are the workouts like?
The workouts of the programs are great for anyone who is busy, traveling, or with kids. The are all 30 minutes including a warm-up, killer workout, and cool down. The workouts are a great mix of strength, cardio, and flexibility, and every workout has modifications for beginners.
There is a modifier in every video, Kat, who is awesome. She is just a real person really going through the moves and giving it her all. I love her!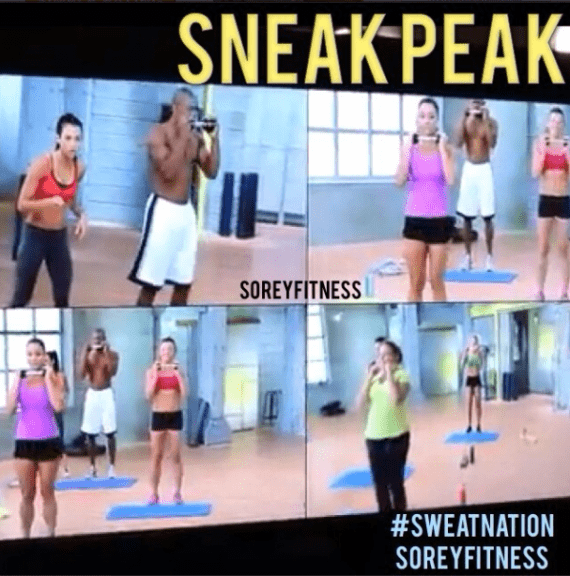 8. What do I need besides the workouts?
We used a 5lb and 8lb weight most days. You can use a resistance band as well. Your dumbbells may be heavier or lighter based on your strength level, but 5-8lbs seems to be about normal.
9. Can I do multiple rounds of the 21 Day Fix?
Totally!! We did! The meal plan is something you can use forever!
You can also continue to use the workouts and either increase the reps or resistance you are using to keep it challenging. When you are ready – there is also the 21 Day Fix Extreme that is brand new. It's a little more EXTREME too as the name implies.
10. Should I do the 21 Day Fix?
We seriously believe anyone can benefit from the 21 Day Fix. Of course, we do recommend consulting with your doctor before starting any new diet or workout.
The reason we believe the 21 Day Fix is a great workout and meal plan for anyone is that it's so customizable. Beginners will get a great workout in with Kat, and their are advanced options for an experienced exerciser.
The meal plan is something anyone can use too, and it's a healthy balanced way of eating forever.
12. How much is the 21 Day Fix?
The 21 Day Fix starts out at $58.85 for the Base Kit, and the Challenge Pack is $160!! That's like paying $20 for the 21 Day Fix Base Kit when you buy Shakeology. Order the Challenge Pack or Just the 21 Day Fix Program here
13. What is included in the 21 Day Fix?
In the Basic 21 Day Fix: You will receive 7 workouts, nutrition guide with all of your color-coded containers that are essential to following the plan. You will also get a workout calendar, 3-day Quick Fix that Autumn uses for photoshoots, an eating plan, and 24/7 Online support, and a shaker cup.
In the Challenge Pack: Everything above plus a 30 day-supply of Shakeology in any flavor. You can have Shakeology on the meal plan.
In the Ultimate 21 Day Fix: Everything listed above, plus an insulated bag, and 2 workouts: Flat Abs Fix and Barre Legs. You'll also receive 1 Pro-Grade Resistance Band (15lbs) and a large on-the-go container.
Order the Challenge Pack or Just the 21 Day Fix Program here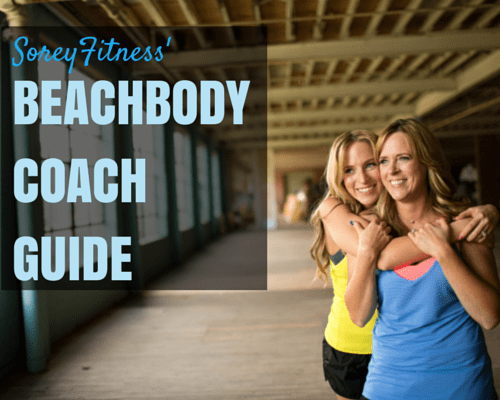 14. Can I become a Beachbody Coach when I order The 21 Day Fix?
Definitely! You can actually sign up to be a coach for free with the 21 Day Fix Challenge Pack. The Challenge Pack includes the 21 Day Fix, a full-size bag of Shakeology, and 30 day club membership with Beachbody on Demand for $160.
Once you are a coach, you'll get 25% off any of your personal future orders, and you'll make 25% commission off any of your friends orders. We also provide training to all of our coaches to help you get started as a coach. We'd love to get to know you better and help you reach your goals!!
You can sign up to coach here, or email us at thegirls@soreyfitness.com if you have any questions.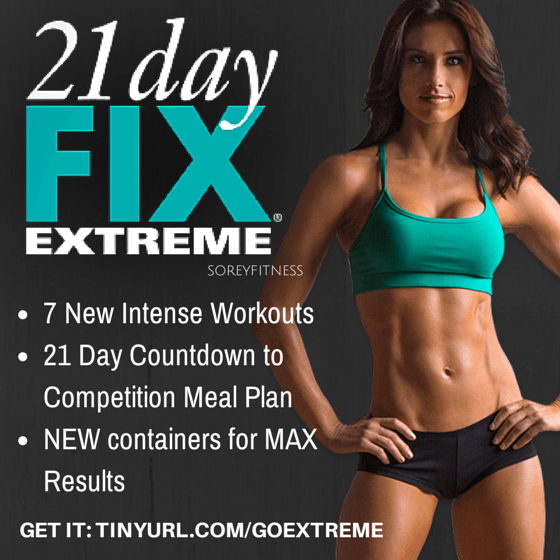 15. What is the next step after the 21 Day Fix?
The 21 Day Fix EXTREME is Autumn's newest workout program that uses the same principles from the 21 Day Fix, but kicks it into high gear! Check out my review of it here.
If you want us to be your coaches make sure to double check the green box when you go to order. It should say "Kalee Sorey is your referring coach" Also, make sure to friend me on Facebook to be added to the group.
Will you try the 21 Day Fix? What do you like about it?
Comments
comments