Are you looking to get back into eating healthy and to your goal weight?
The 21 Day Fix is such an amazing plan because it's simple, effective and realistic for busy people! You workout 30 minutes a day, never count a calorie, and Autumn -the trainer – is so inspiring.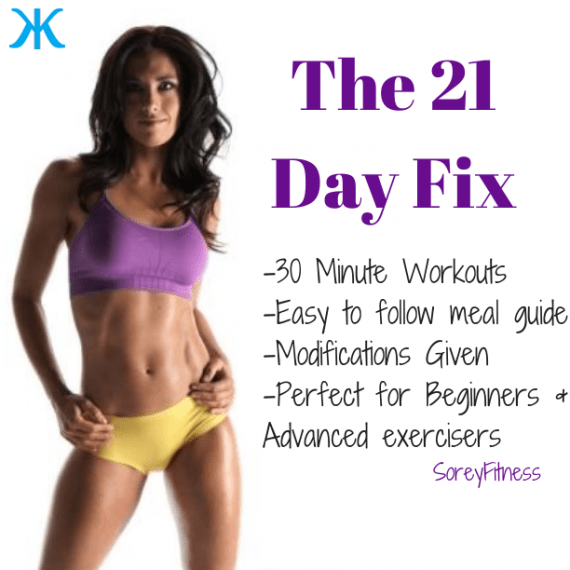 The 21 Day Fix Rule:
No weighing, measuring, or counting calories, carbs or points….If it fits in the container, you can eat it.
In my first round of the 21 Day Fix I lost 11lbs and 5.5 inches in 21 days with Autumn's help. I'm now doing her EXTREME program!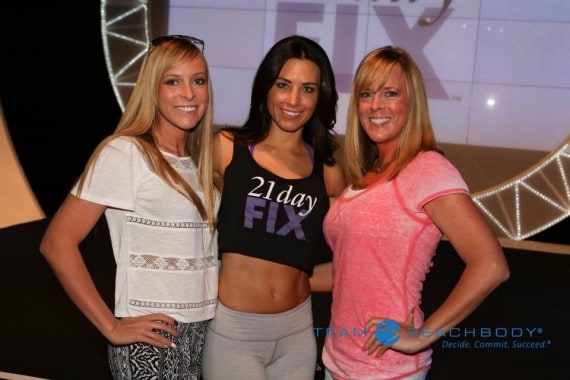 We've completed several rounds of the 21 Day Fix over the past year, and we wanted to answer a few of the most frequently asked questions we get on the workout and nutrition plan.
If you have a question or would like information on our 21 Day Challenges we host every month, email us at thegirls@soreyfitness.com.
21 Day Fix FAQ
1. What does the 21 Day Fix Meal Plan look like?
If you've ever read anything about weight loss or fitness competitions, nutrition is 70-90% of your results. Though if you're like me – sometimes the nutrition guide gets thrown out the window with a new workout program because it's too hard.
This nutrition plan was one of the easiest things I have ever done though. It's diet fool-proof, and nothing is off limits (including wine and chocolate). You get portioned-controlled containers to measure all of your food. She outlines everything so you don't have to do any kind of mental work. Just fix, go, and eat.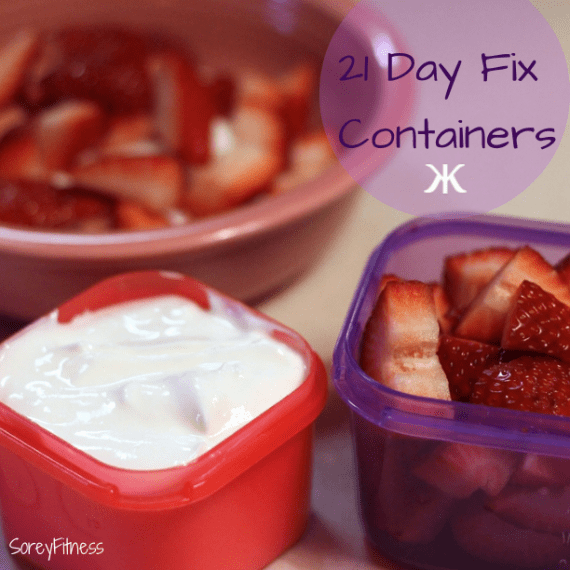 The food was easy to shop for, prep, and eat. I never ate anything I didn't like while on the 21 Day Fix, and I am a picky eater. You are allowed Shakeology, and it counts as a protein.
When you order the 21 Day Fix, you receive portioned food storage containers that are measured out for the perfect portion. You don't have to count calories, macros, or anything. It's planned out all by containers. The containers are easy to carry with you, and they are microwave and dishwasher safe!
2. Are you allowed any treats on the 21 Day Fix meal plan?
She also allows for a treat up to 3x a week which I loved because it's all about living a healthy lifestyle while getting results.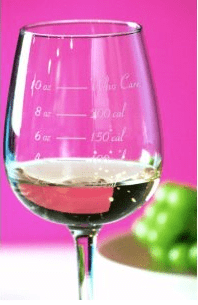 So even on the 21 Day Fix, you can have apiece of chocolate or a little wine. The behaviors learned in the 21 days should become habits you can continue for life! There is no starving or eating only kale on this plan (thank goodness!!!)
3. …but an I have a cheat meal?
You just don't want to stuff your face. You can have a treat a few times week, and she does break down how to include for something like pizza or lasagna.
4. Can I modify the meal plans for my needs (vegan, vegetarian, breast feeding, etc)?
Yes, yes, and yes. The meal plan can be adapted to meet your needs, and there are directions on how to do so included with the materials you'll receive when you order the 21 Day Fix.

5. What results can I expect?
People generally lose 10-15lbs!! It isn't a starvation or quick-fix type of program either. You can lose 10-15lbs and keep it off when you practice the healthy habits you learn in those 21 days.
I focused on following the meal plan and workouts to a T for 21 days, and I was really impressed with my results. The pictures were taken at the same time of the day and on an empty stomach. I'm not pooching my belly out in either picture, and they have not been photoshopped.
Order the Challenge Pack or Just the 21 Day Fix Program here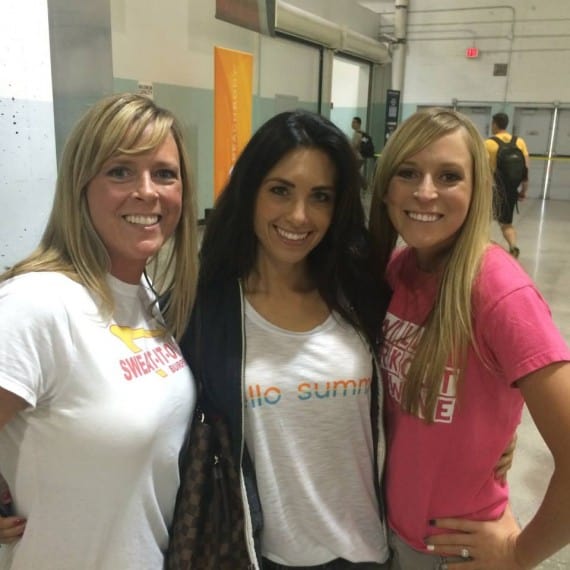 6. What are the workouts like?
The workouts of the programs are great for anyone who is busy, traveling, or with kids. The are all 30 minutes including a warm-up, killer workout, and cool down. The workouts are a great mix of strength, cardio, and flexibility, and every workout has modifications for beginners.
Two of the things I loved about the 21 Day Fix is 1) Autumn is a stickler for proper form to help you get the most out of every move and not risk an injury, and 2) the modifications are awesome.
She is very specific about how to modify moves, and there is a modifier in every workout. She is working too…I hate it when they are over there all perfect and barely breaking a sweat. The modifier is giving it her all, and I loved that.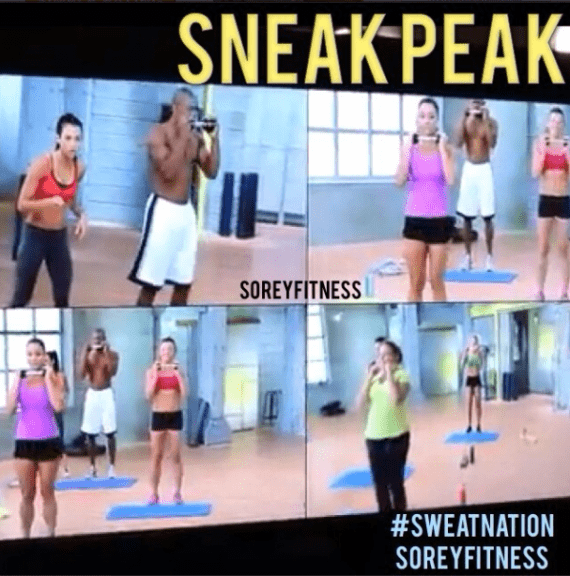 7. What equipment will I need?
You'll need a set of dumbbells or a resistance band. I suggest dumbbells over bands though. Bands are not always used. I started with a set of 5 lb weights and 10 lb weights.
8. Can I do the 21 Day Fix over 21 Days?
Definitely!! I think it should be! The behaviors learned in the 21 days should become habits you can continue as a healthy lifestyle, and that is why the program is 21 days — not because it's too extreme.
Nope. The only similarity they have is that both are 21 days. It is nothing like the Reset. I like this program better than the Reset for most people.
10. Who is the 21 Day Fix for?
Honestly — anyone, and I don't say that about any other workout so I'm serious and genuine when I say anyone can benefit from the 21 Day Fix. The meal plan is flexible enough and there are enough modifications a beginner, even a beginner that is obese, could do this workout with their doctor's consent. Someone at an intermediate level will love this program because it offers a challenge without wanting to quit, and even an advanced exerciser can benefit from the 21 Day Fix. I have done TurboFire, Insanity, and other advanced programs, and the 21 Day Fix still gets me winded. It also gives you room to grow and improve so it never gets old.
It is also great for men or women. We had 10 women and 2 guys in our coach test group, and one of the guys ended up having the best results and most active in the group! He was skeptical at first, but later said Autumn kicked his butt! So it isn't a girls-only program by any means.
11. How much is the 21 Day Fix?
The 21 Day Fix starts out at $58.85 for the Base Kit, and the Challenge Pack is $160!! That's like paying $20 for the 21 Day Fix Base Kit when you buy Shakeology. Order the Challenge Pack or Just the 21 Day Fix Program here
12. What is included in the 21 Day Fix?
In the Basic 21 Day Fix: You will receive 7 workouts on 2 DVDs Dirty 30 workout, Total Body Cardio Fix, Upper Fix, Lower Fix, Pilates Fix, Cardio Fix, Yoga Fix. Plus the nutrition guide with 7 containers that are essential to following the plan. You will also get a workout calendar, 3-day Quick Fix that Autumn uses for photoshoots, an eating plan, and 24/7 Online support, and a shaker cup.
In the Challenge Pack: Everything above plus a 30 day-supply of Shakeology in any flavor. You can have Shakeology on the meal plan.
In the Ultimate 21 Day Fix: Everything listed above, plus an insulated bag, and 2 workouts: Flat Abs Fix and Barre Legs. You'll also receive 1 Pro-Grade Resistance Band (15lbs) and a large on-the-go container.
Order the Challenge Pack or Just the 21 Day Fix Program here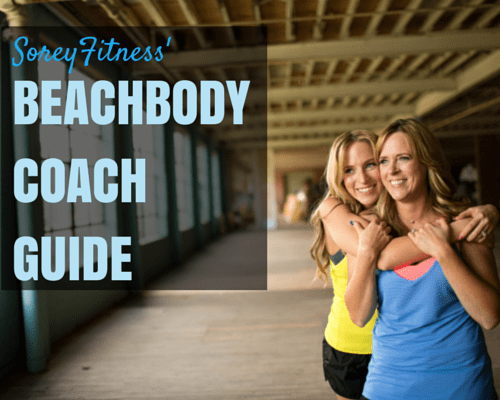 13. Can I become a Beachbody Coach when I order The 21 Day Fix?
Yes! It's actually a great time to take the plunge because you can get the 21 Day Fix, a 30 day supply of Shakeology, and sign up to coach all for $140. As soon as you sign up, you'll be able to have your friends order from you as well to help cover your costs (plus you 25% off any other personal order you place). Feel free to email before the 3rd to check on our trainings and accountability we offer our coaches. :) We'd love to include you! Our email is thegirls@soreyfitness.com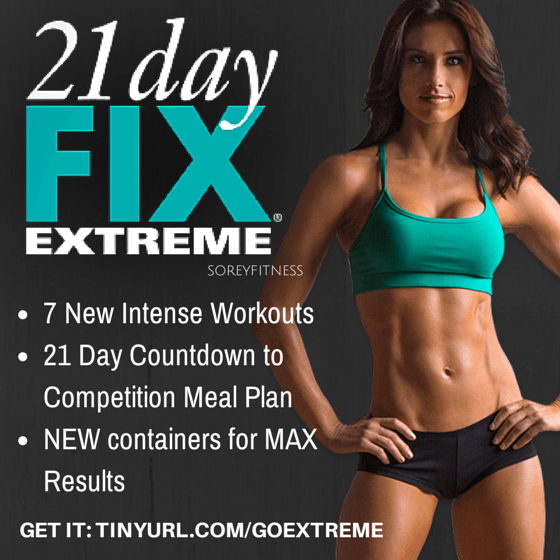 14. What is the next step after the 21 Day Fix?
The 21 Day Fix EXTREME is Autumn's newest workout program that uses the same principles from the 21 Day Fix, but kicks it into high gear! Check out my review of it here.
Thinking of coaching? You'll get 25% off! Click here to view our Beachbody Coach Guide
If you want us to be your coaches make sure to double check the green box when you go to order. It should say "Kalee Sorey is your referring coach" Also, make sure to friend me on Facebook to be added to the group.
Others' 21 Day Fix Results:

Will you try the 21 Day Fix? What do you like about it?
(Check out my experience being in the 1st 21 Day Fix Test Group here)
Thinking of coaching? You'll get 25% off! Just fill out our Coach Application here


Comments
comments